10 Amazing Places in Delhi That You Must Visit
You will be spoilt for choice when it comes to fun places to visit in Delhi with Revv self drive car rental. Whether you are a history buff or a party animal, an art enthusiast or a nature-lover, you will find something for everyone! The capital city is rooted in a glorious past while the present ambience is as advanced and trendy as it can get. Dotted with forts, tombs, places of worship, and iconic structures all over, Delhi offers endless possibilities to explore within the city limits. 
The best part is, many of these landmarks allow free entry and can be easily reached by various modes of transport. You will also be intrigued by the contrast between Old Delhi and New Delhi, both being interesting in their own distinctive ways. We have compiled a list of some of the must-visit attractions in the city, which are as follows:
10 Top places to visit in Delhi in 2021
1. Humayun's Tomb, Delhi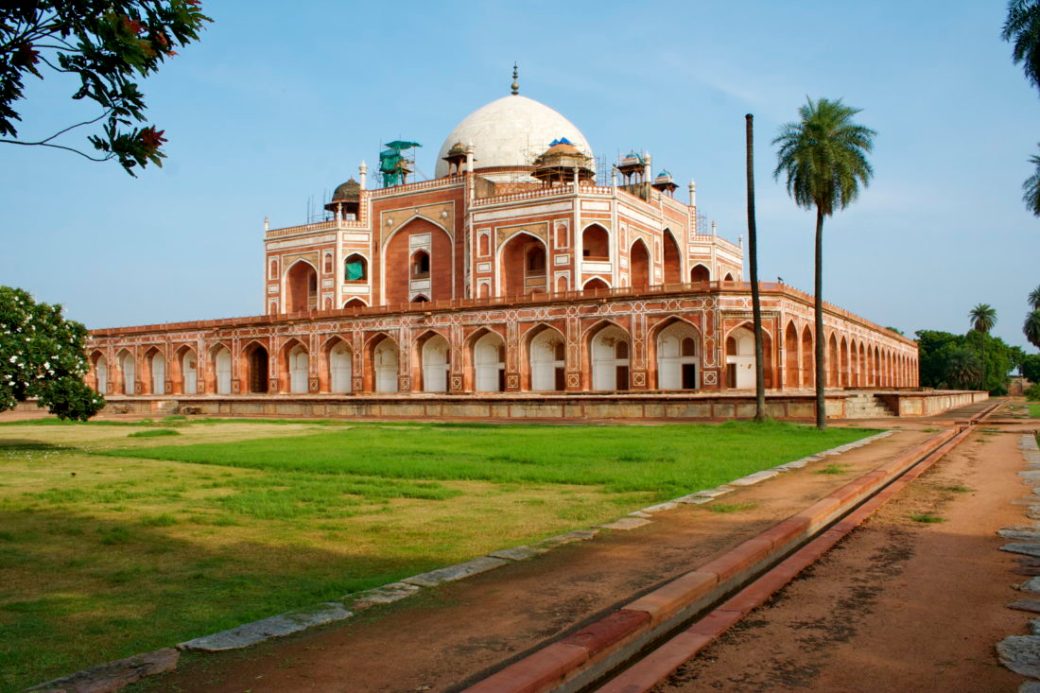 This landmark in Delhi is not only known for its magnificent architecture blending Mughal and Persian influences, but is also famous for being the first garden-tomb in the Indian subcontinent. The tomb of Mughal Emperor Humayun sits amidst a huge, ornate Mughal garden that becomes all the more beautiful during the winter months. Thanks to its splendid design and illustrious history, Humayun's Tomb has also made it to the list of UNESCO's World Heritage Sites back in the year 1993. If you are availing self drive car trips nearby Delhi-NCR, this should definitely feature in your bucket-list. 
Timings: 10am to 6pm
Entry Fee: Rs. 10 for Indians, Rs. 250 for foreigners
2. Qutub Minar
, Delhi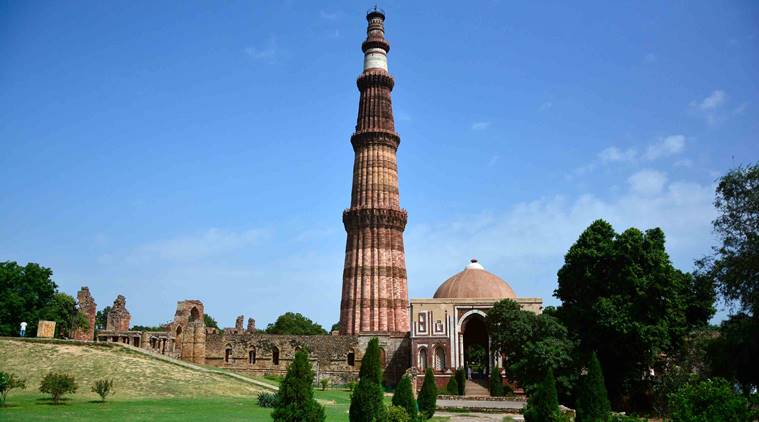 The tallest individual tower in the world with a height of 234 feet, Qutub Minar is a UNESCO World Heritage Site. Located in Mehrauli, this monument will leave you stunned with its gorgeous architecture and immaculate carvings. The Qutub Complex also hosts many other ancient structures including the Iron Pillar and the Alai Darwaza. Delhiites hold this place as one of their favourite picnic spots while tourists throng the area during the opulent Qutub Festival. The construction of the tower was started back in 1192 by none other than Qutub-Ud-Din-Aibak. He was the founder of the Delhi Sultanate. The structure was eventually completed by various rulers over the centuries.  
Timings: 10am to 5pm
Entry Fee: Rs. 10 for Indians, Rs. 250 for foreigners
3. Red Fort
, Delhi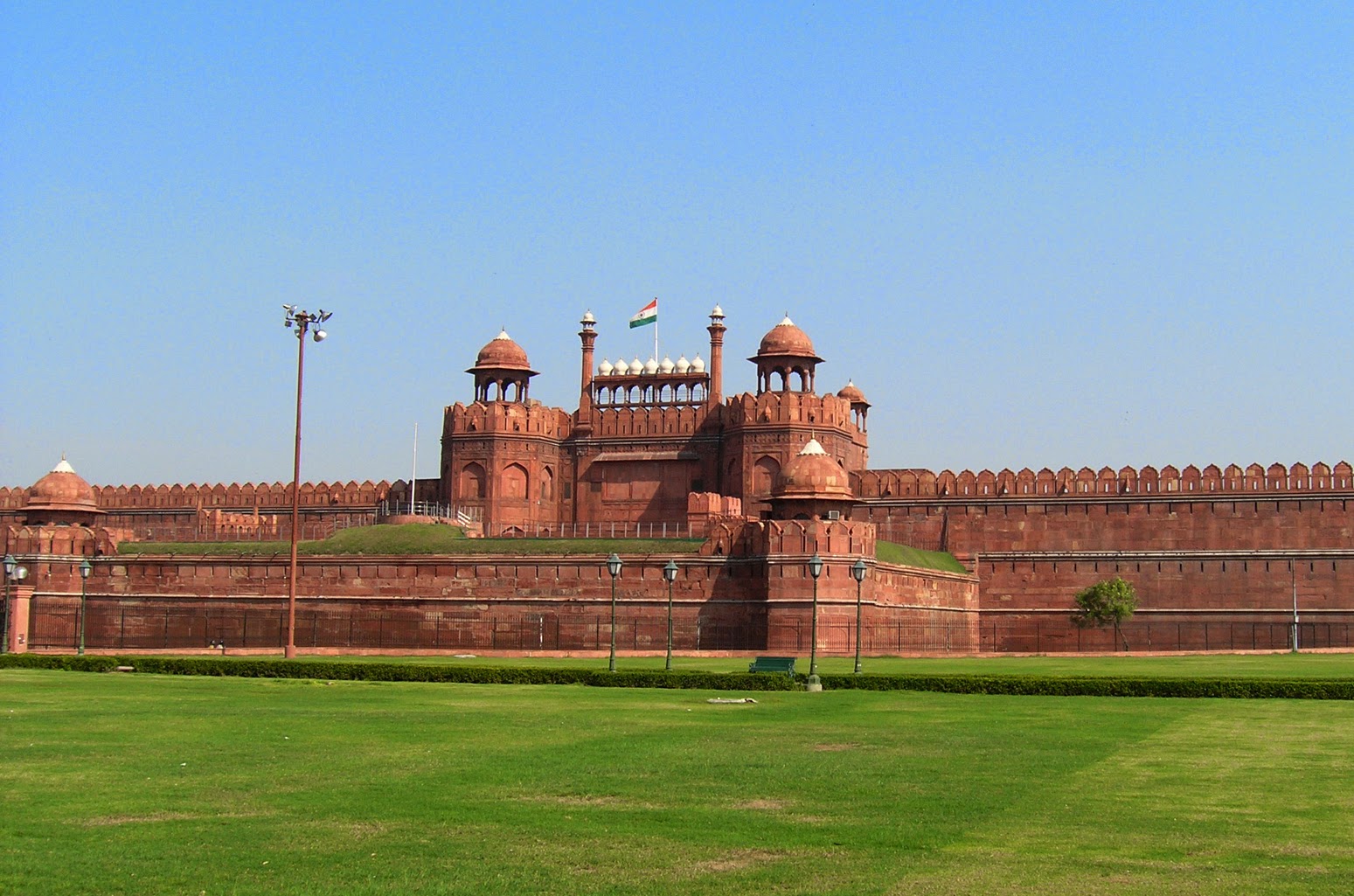 This is a historical fortification enjoying a strategic location in the centre of the city. Historically speaking, Red Fort was the main residence of the emperors of the Mughal dynasty. Constructed by Shah Jahan in the year 1939, it derives its name from its impregnable red sandstone walls. You will be mesmerised by the various museums within the premises that have an assortment of artefacts on display. It became a UNESCO World Heritage Site in 2007 and is preserved by the Archaeological Survey of India. Tourists visit this monument all throughout the year, fascinated by its history and heritage. In fact, if you want to explore places to visit near Delhi-NCR within 100-kms by road, you can take your pick from a number of choices. 
Timings: 7am to 5.30pm, closed on Mondays
Entry Fee: Rs. 10 for Indians, Rs. 250 for foreigners
4. India Gate
, Delhi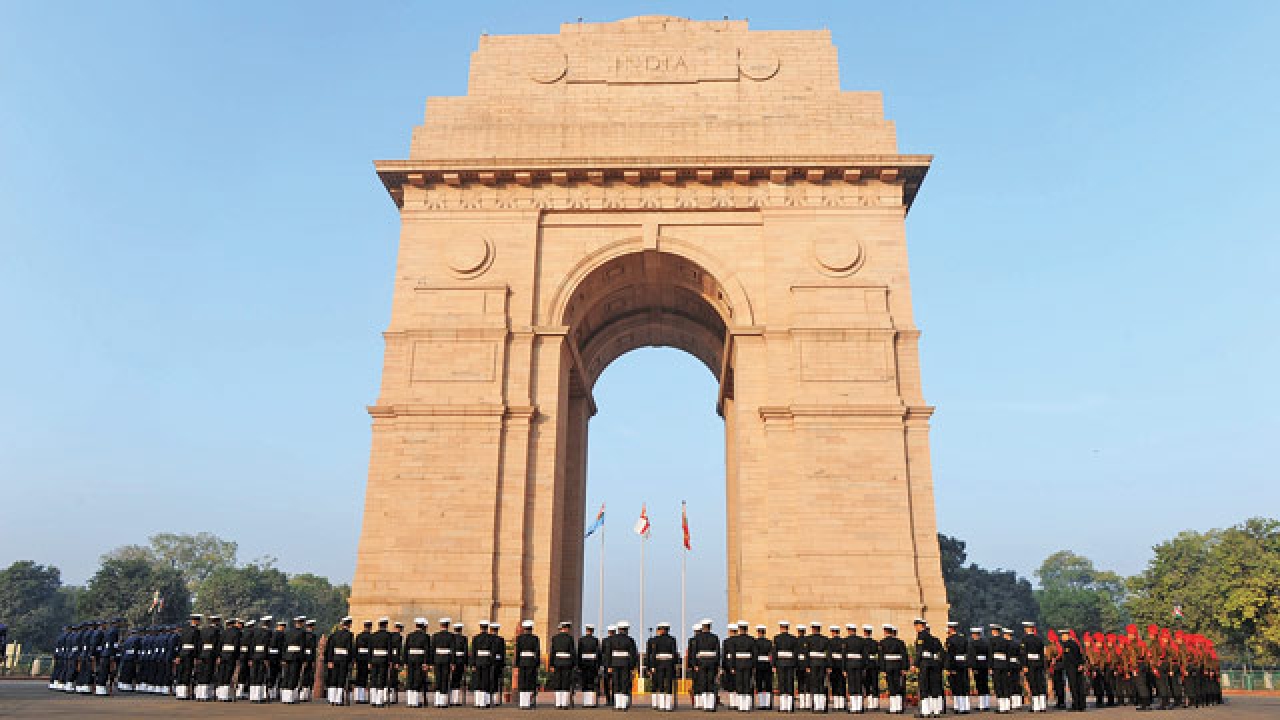 Also known as the All India War Memorial, India Gate is located along the Rajpath. The imposing structure bears a resemblance to the Arch de Triomphe in France and the Arch de Constantine in Rome. The Republic Day parade is held here every year. Designed by Sir Edwin Lutyens, this 42-meter tall historical structure is dedicated to 82,000 Indian and British soldiers who died during the First World War and the Third Anglo-Afghan War. It was in the year 1921 when its first foundation stone was laid, while the final structure was unveiled in the year 1931 by the then-Indian Viceroy Lord Irwin. 
Timings: Anytime
Entry Fee: Free
5. Connaught Place
, Delhi

An enormous commercial and financial centre, Connaught Place houses a plethora of international chain stores, restaurants, bars, and what not! Always bustling with people, this area attracts tourists and local crowds alike, thanks to the vibrant nightlife, contemporary art galleries, antique theatres, shopping centres and so on. Regarded amongst the top heritage buildings of the city, Connaught Place flaunts a circular whitewashed structure with two concentric circles- the inner circle has blocks A to F while the outer circle has blocks G to N. If you want to experience the diverse culture of Delhi, this is the place to be! If you are not too interested in places to visit near Delhi within 200-kms by road, you can simply head to Connaught Place to unwind and have a good time with your loved ones.
Timings: Shopping – 11am to 9.30pm, Sundays closed
Entry Fee: Not Applicable
6. Rashtrapati Bhawan

The official residence of the President of India, Rashtrapati Bhawan is located on the western end of the Rajpath. Sprawling across an estate of 330 acres, this majestic piece of architecture has 340 rooms in the main building occupying an area of 5 acres. The premise is divided into three circuits, comprising the Main Building and Central Lawn, the Rashtrapati Bhawan Museum Complex and the spectacular Mughal gardens. Conceptualized by eminent architects Sir Edwin Lutyens and Herbert Baker, the Rashtrapati Bhawan is one of the largest residences of any head of the state in the world. 
Timings: 9am to 4pm (Only on Friday, Saturday, and Sunday)
Entry Fee: Rs. 50
7. Lotus Temple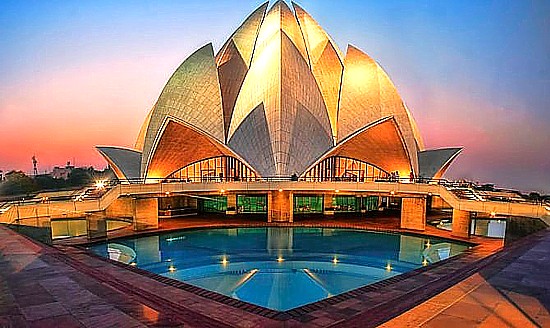 An edifice dedicated to the Baha'i faith, Lotus Temple will leave you stupefied with its grand structure in the shape of an unfolding white petal lotus. The credit for such a stunning design of the shrine goes to Canadian architect Fariborz Sahba and the entire structure was completed in the year 1986. It is one of the seven Baha'i House of Worships around the world. The temple complex encompasses an eye-catching entrance gate, ethereal floral gardens and scintillating pools. Here you can chant religious texts of any faith and sing renditions of any faith minus any inhibitions. Tourists consider this to be one of the most attractive places to visit in Delhi-NCR.
Timings: October-March: 9:30 AM – 5:30 PM, April-September: 9:30 AM – 7:00 PM
Entry Fee: Free
8. Akshardham Temple Delhi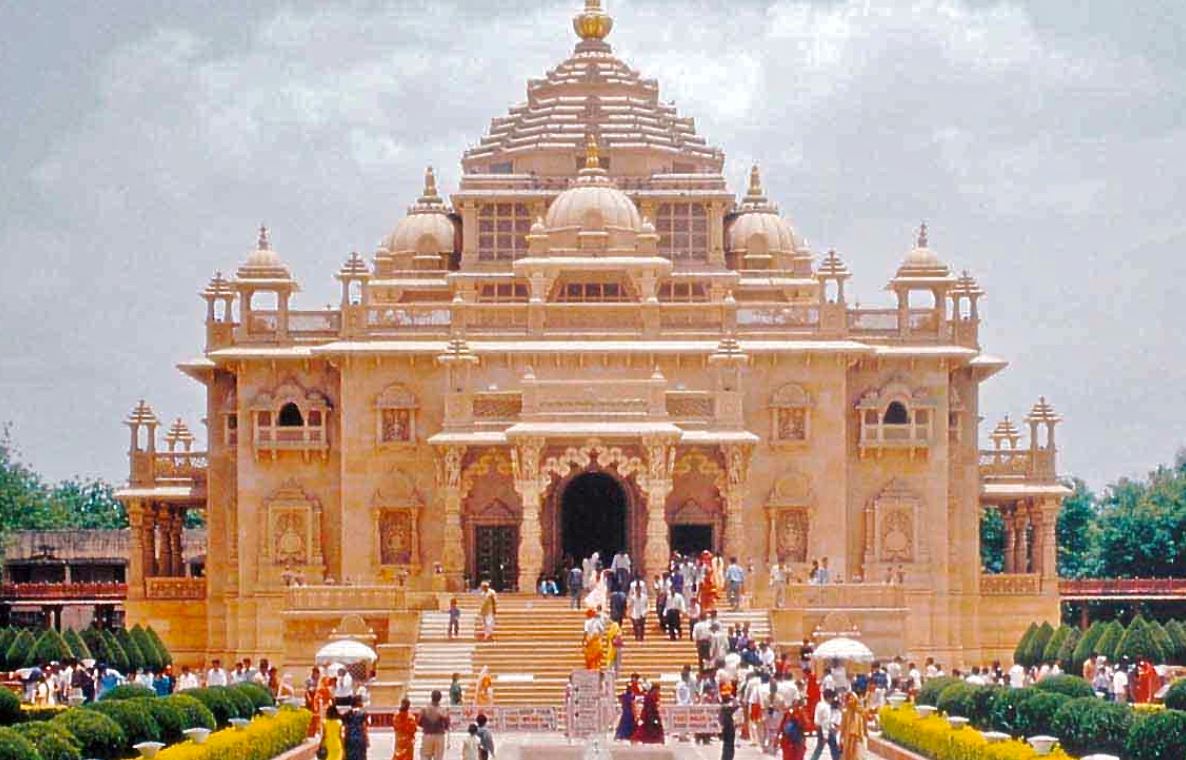 Swaminarayan Akshardham is a Hindu temple and a spiritual-cultural complex in Delhi that showcases traditional and modern Hindu culture, spirituality, and architecture. Inspired by Yogiji Maharaj and created by Pradhan Swami Maharaj, it was constructed by BAPS. The temple was officially opened on 6 November 2005. The temple at the center of the complex was built according to Vastu Shastra and Pancharatra Shastra. It is one of the best places to visit in Delhi, the workmanship of the temple is very attractive.
Timings: Tuesday to Sunday:- First Entry: 9:30 am, Last Entry: 6:30 pm, Closed – Every Monday
Entry Fee: Free only for Mandir complex & Mandir darshan
9. Purana Qila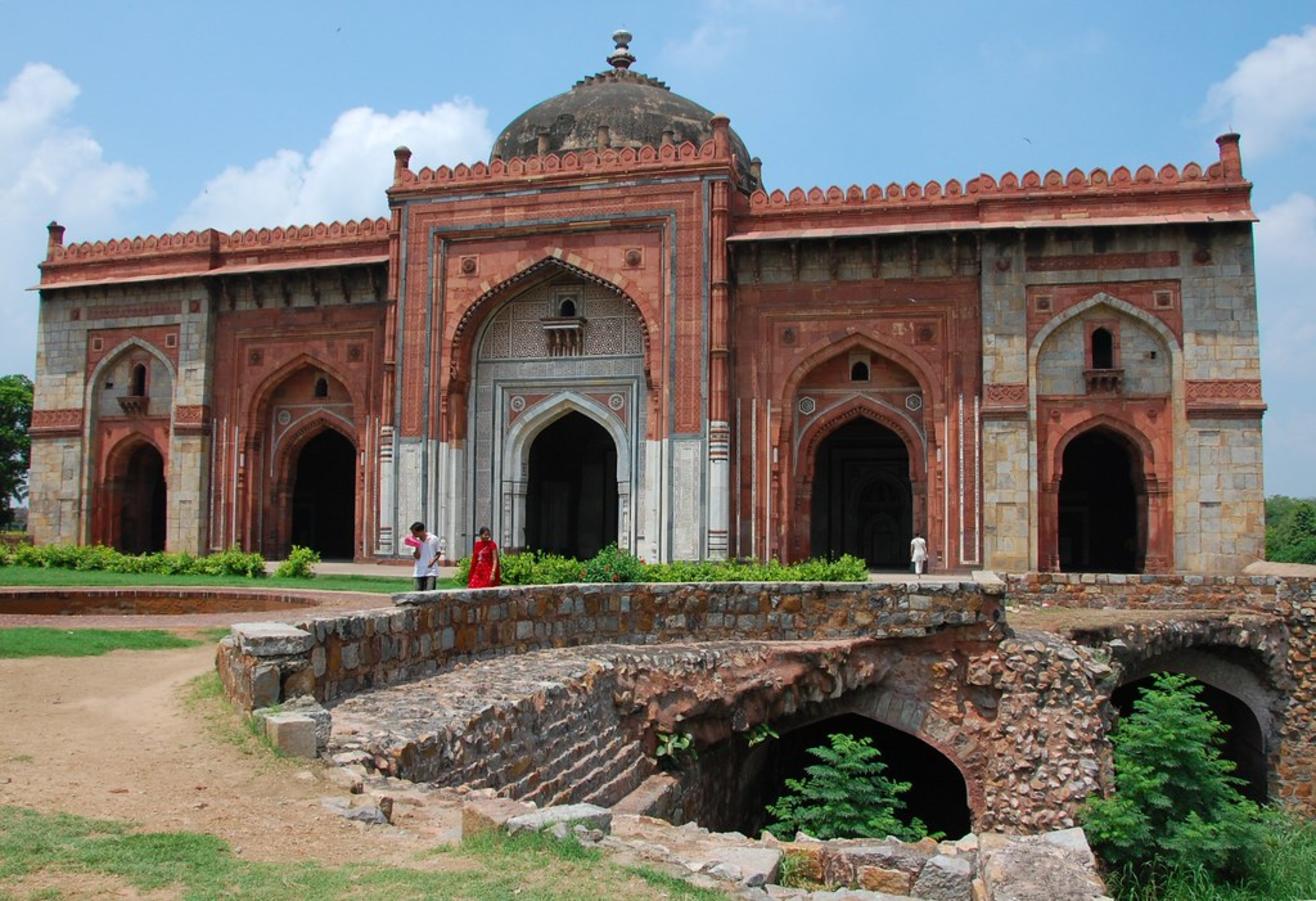 The old fort in Delhi is one of the oldest forts in India, it was also called Shergarh Fort. The site is about 2,500 years old, and remains to date back to the Mauryan period are still found today. Its work was started in Humayun's time and its construction continued under Sher Shah Suri. The site is often identified with the site of Indraprastha, the capital of the Pandava kingdoms from the Mahabharata.
Timings: Sunday – Saturday: 7am–5pm
Tickets: INR 30–300
10. Jantar Mantar, Delhi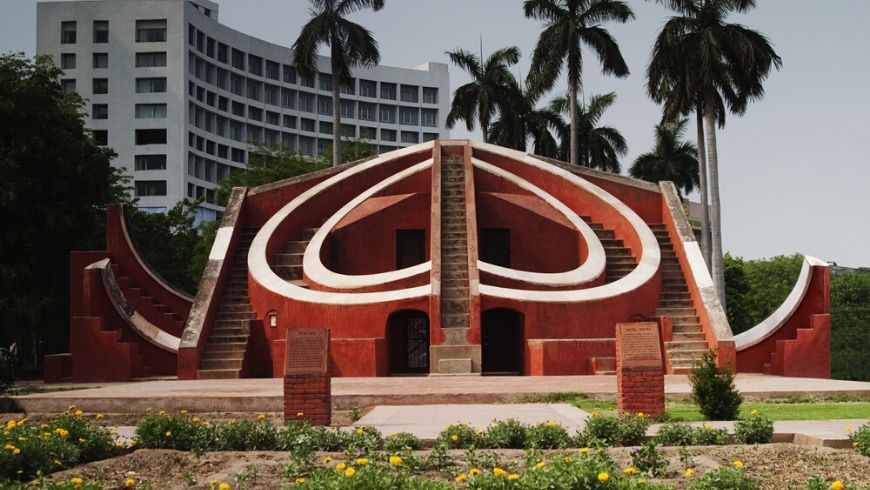 Jantar Mantar is located in New Delhi, it was built in 1724 by Maharaja Jai ​​Singh II of Jaipur to revise the calendar and astronomical tables. The altitude of the observatory is 723 feet (220 m) and its primary purpose was to compile astronomical tables and to predict the time and movement of the Sun, Moon, and planets. It consists of 13 architectural Astronomy Instruments including Ram Yantra, Samrat Yantra, Jai Prakash Yantra, and Mishra Yantra which are the specific attractions of Jantar Mantar.
Timings: 6:00 AM – 6:00 PM
Entry Fee: Indians Visitors: INR 15 per person
Foreign Tourists: INR 200 per person
Videography: INR 25
You can also take a self-drive car rental from Revv to visit these attractive places in Delhi. You can freely enjoy Delhi Darshan in Revv's rental car and because all the cars of Revv have insurance and all the cars are fully hygienic and sanitized, you will find yourself safe and secure.
Frequently Asked Questions:
1. Which is the best time to visit Delhi?
October and November or February and March are considered to be the best months to visit Delhi, as the weather remains pleasant during this period. This is because the city has extreme climatic conditions with the summers being too hot and winters being too cold. 
2. What are the top shopping destinations of Delhi?
Besides the well-known Delhi tourist places, there are several exciting shopping hubs in the city, ranging from wholesale markets to high-end malls, roadside flea markets to classy boutiques and so on. Some of the popular shopping places in the city include Dilli Haat, Janpath Market, Khan Market, Paharganj, Chandni Chowk, Sarojini Nagar Market, Lajpat Nagar Market, and so on. 
3. What are the options for transportation in the city?
Delhi has a well-integrated metro rail network which connects various parts of the city. It is the most efficient and reliable modes of transport. Buses and autos are also easily available to commute to different areas of the city. 
4. What are the famous dishes to try in Delhi?
Delhi is known for its mouth-watering food, which can be majorly attributed to its rich history and cosmopolitan nature. Some of the culinary delights of the city include paranthas, chaat, butter chicken, chole bature, kebabs, momos and a lot more. 
5. What are the road trip options from Delhi?
There are numerous places to visit nearby delhi-ncr on road trips by Revv cars on rent. These include Agra, Nainital, Lucknow, Shimla, Dehradun, Mussoorie, Jaipur and lots more.