Enjoy Holi The Jaipur Way Through a Road Trip This Year
Colours are such a beautiful part of our lives! They depict the diversity of nature and the myriad hues that make life a whole (and worth living). Doesn't that come to your mind as you plan to celebrate Holi – the festival of colours? The onset of this festival means the new season of spring is coming soon, bringing along new hope, and celebrating life. So, are you ready to welcome the new season with a dash of colours and awesomeness?
You would know that Jaipur, the pink city of India, is also the royal destination with lots of palaces, forts, and parks. But there's also this unique feel and zest in the city to celebrate this festival of colours gallantly. So, this year, explore Jaipur for its royalty and beauty and even get a chance to attend the Holi celebration in Jaipur in 2022, what say?
Things to keep in mind when travelling to Jaipur for Holi celebrations!
The date of Holi celebrations in Jaipur — The festival of Holi falls on 18th March 2022. So you can celebrate this festival during the same day and even a day before and after the festival in Jaipur.
Other things to do in Jaipur apart from the Holi celebrations — There are lots of other things to do during Holi in Jaipur. Like, visiting these iconic destinations of the city!
Places to visit around Jaipur
1. Amber Fort and Palace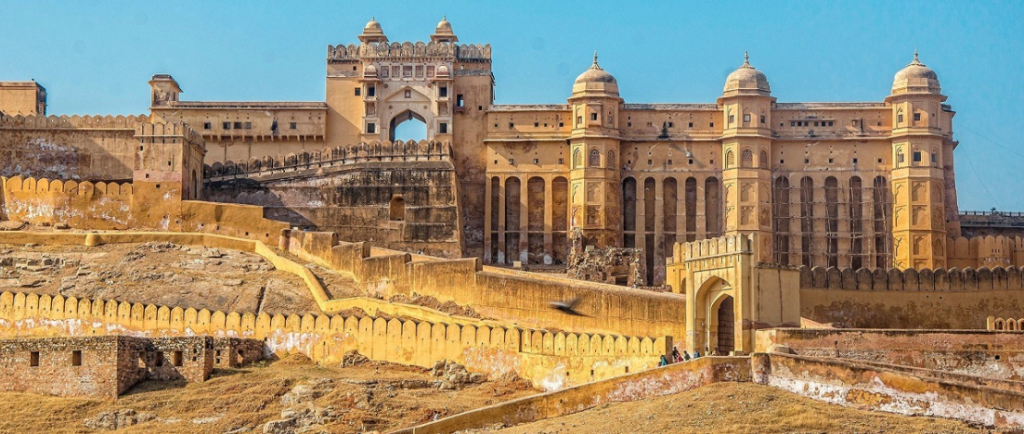 This Fort and palace is one of the most exceptional and impressive monuments and a must-visit tourist attraction in Jaipur that you should definitely have a look at when you visit the pink city.
2. Hawa Mahal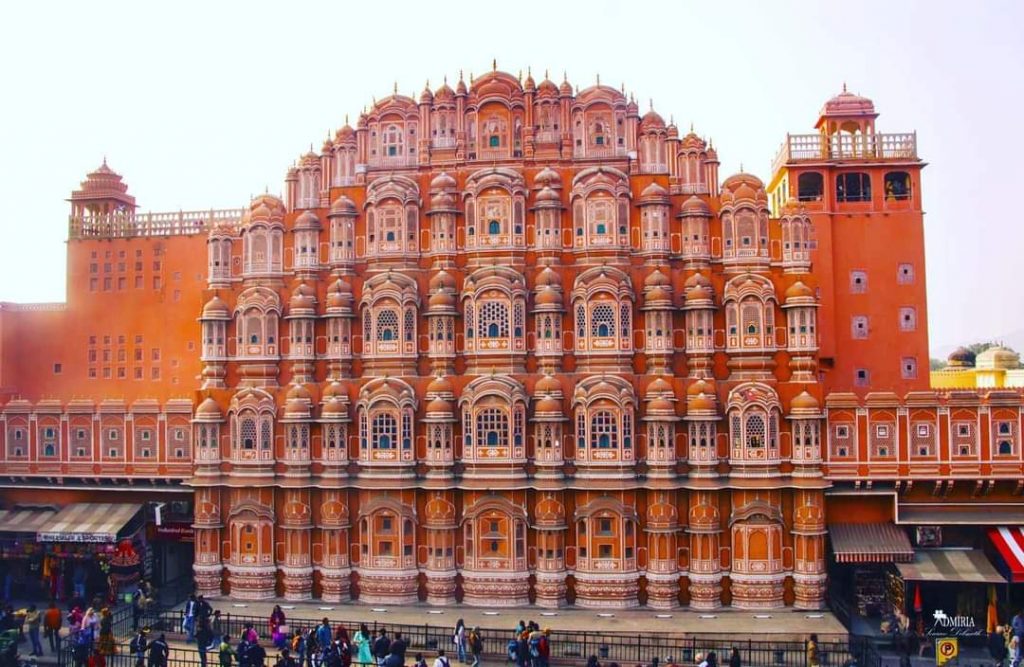 Your road trips in Jaipur during Holi should definitely lead to this magnificent palace called the Hawa Mahal. The centuries old palace is huge and has a lovely, unique architecture which will surely mesmerise you.
3. Jal Mahal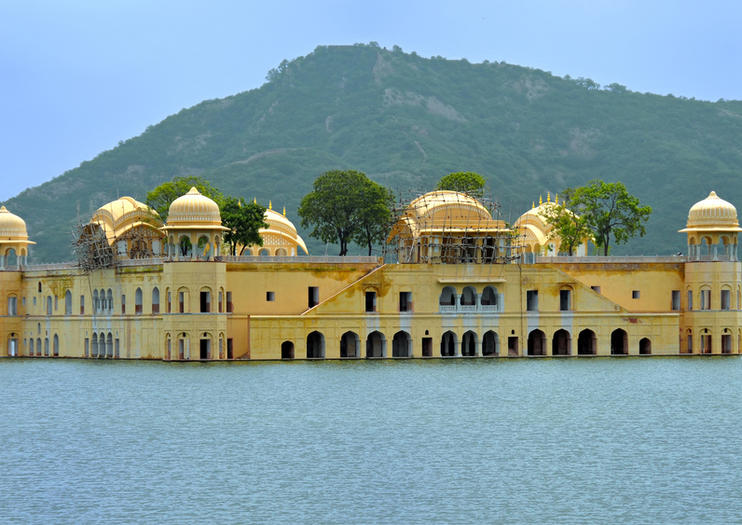 One of the most majestic monuments of Jaipur is the Jal Mahal that is surrounded by a water body and flaunts a fascinating architecture and interiors.
4. Jaigarh Fort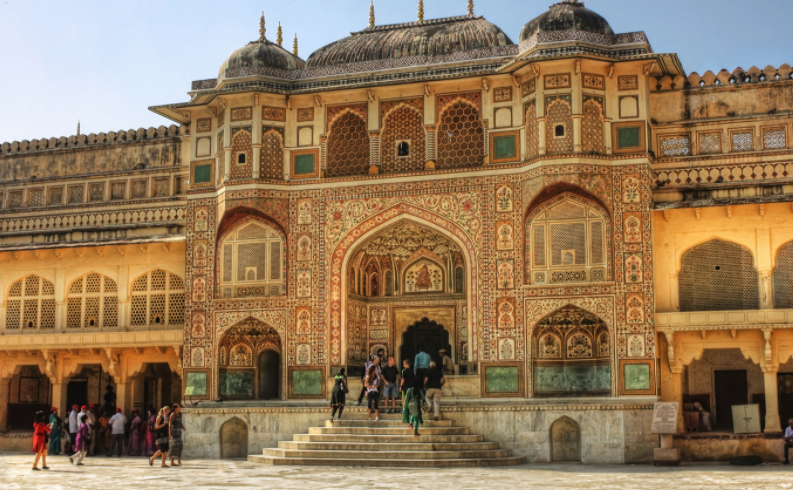 Don't miss the chance to visit this exclusive fort in Jaipur – the Jaigarh Fort. The incredible architecture and unique build up of this centuries old monument will take you back in time.
5. Birla Mandir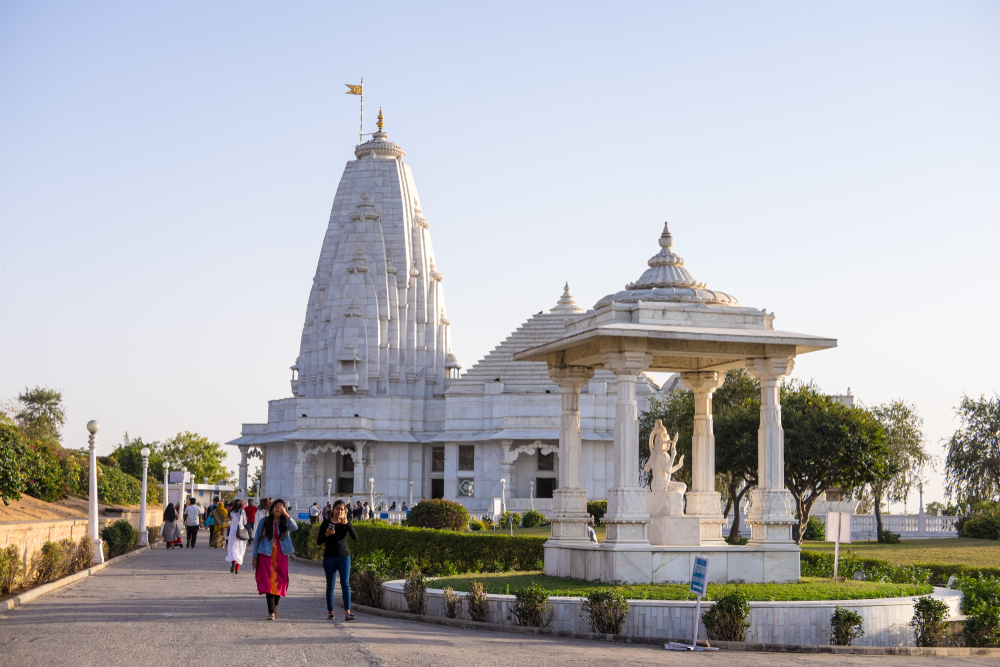 If you are looking to experience a spiritual kind of Holi festival, then the Birla Mandir is definitely one of the best places to visit in Jaipur during Holi.
Indulge in the traditional style of playing with colours in Jaipur this year!
Jaipur not only embraces the cultural heritage of the land, but also is a hospitable city upholding the custom of always pleasing their guests. You'll find the city welcoming almost everyone with open arms during all times. And Holi is no different. During this time of the year, you will find some of the very exhilarating parties and events happening in the city which you shouldn't miss at all. And if you are looking for the best ones to attend, then keep reading. Just note down the time, date and entry fee of each of these events and get ready to get drowned in colours and fun.
Dunes Holi 2022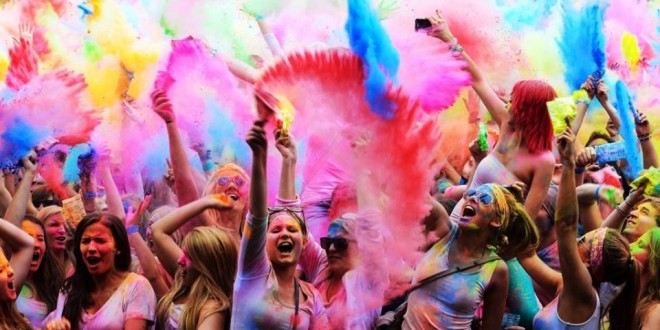 Your quest for the best Holi party places in Jaipur ends at the The Black Box, Jaipur, which is hosting the Dunes Holi fest this year. The rooftop Holi experience with celebrity DJ and unstoppable music and dance is something to look forward to. What's more, you'll find a huge variety of delicacies to devour with equally enticing beverages to keep you going.
Date of the event — The date of the event is 18th March 2022
Time of the event — 10 am – 4 pm
Entry fees — ₹999 onwards
Venues – Club Naila
Naila Bagh Palace, Moti Doongri Rd, Jaipur, Rajasthan
Gulal 4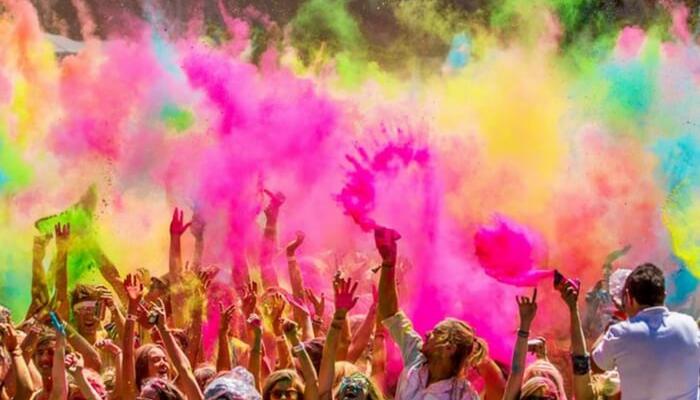 The Gulal 4 is an incredible event happening at The Indiana Classic in Jaipur. It is one of a kind of event because it is celebrating the spirit of womanhood along with this festival of colours together in Jaipur. So this year, you aren't just playing with colours but paying a tribute to all the women of the world as well. There would be lots of music, DJs, celebrities, artists' performances, rain dance, traditional Rajasthani food, and thandai to keep you engrossed totally.
Date of the event — 18th March 2022
Time of the event — 11:00 am –02:00 pm
Entry fees — yet to be disclosed.
Rang de Pink-city 2.0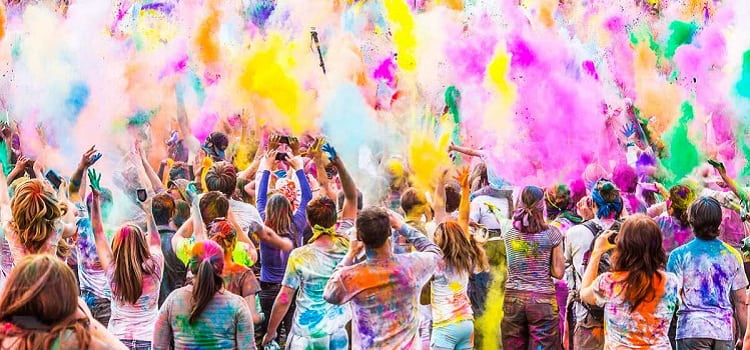 Looking for fantastic places around Jaipur for Holi? Then simply head to the Surya Mahal Lawn in Jaipur for the Rang De Pink-city fest 2.0 organised by the Pink Pedals. This is a unique festival that lets you enjoy the spirit of Holi through a bicycle. Yes, you read it right! You would be actually riding a cycle and competing in the lawn of this Palace while playing with bottles of colours. With unlimited food and thandai, this event and festival is going to be fabulous.
Date of the event — 18th March 2022.
Holi Crazy Fest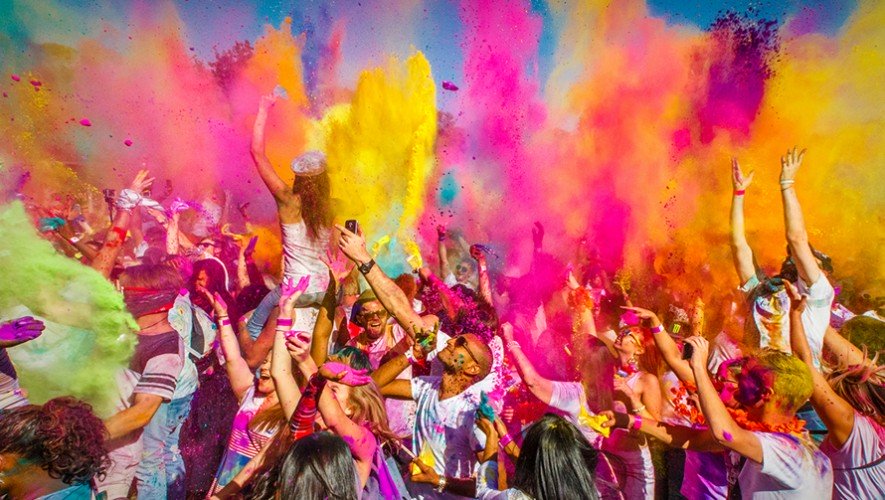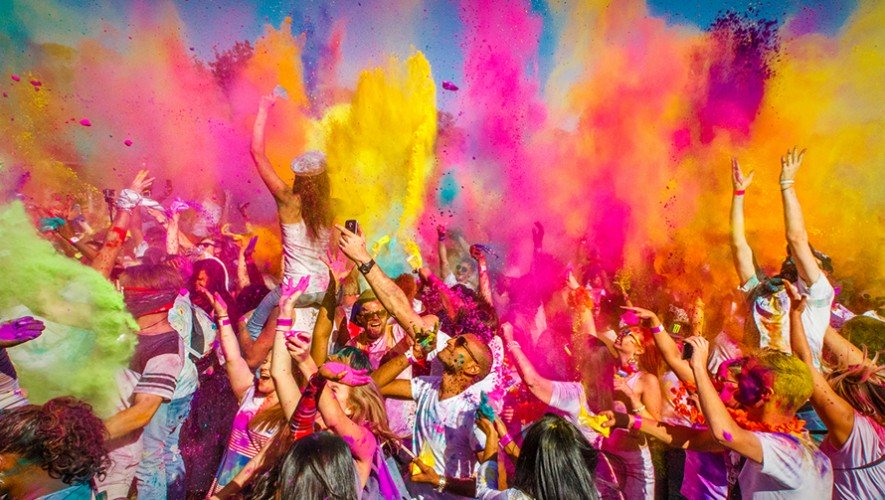 With your car rental in Jaipur from Revv, visit the Holi Crazy Fest happening at Hotel Clarks Amer in Jaipur. You are sure to get the best memories of your life by enjoying the performances of celebrity artists, playing with colours, nonstop music, lots of drinks, games, and huge glasses of thandai.
Date of the event — 18th March 2022
Rang Barse Festival 2022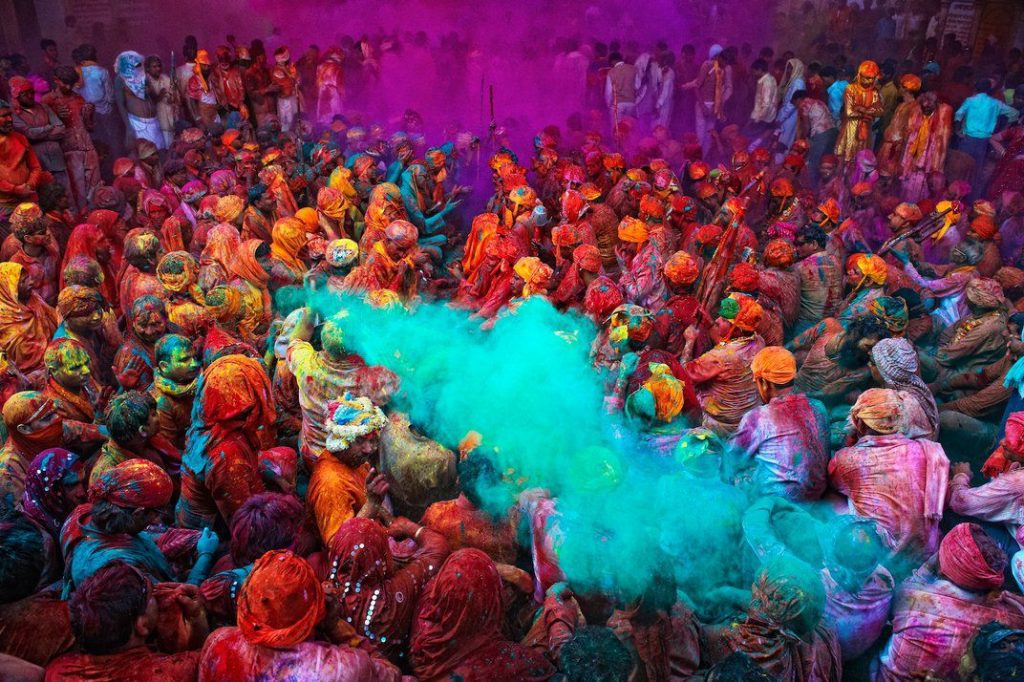 Hop into your safe and sanitize car rental and start your drive towards Rang Barse in Jaipur. They are holding a wonderful Holi Festival 2022 with lots of vigour and thrill for you. With the Holika Dahan happening on the 18th of March 2022 and the main event filled with colours, music, laughter, food, and drinks, it's going to be a complete package of awesomeness for you. Spend the most ravishing Holi of your life by attending this mega event in the Pink City.
Date of the event — 18th March 2022
Time of the event — 08:00 am Onwards
Entry fees — ₹799 onwards
No doubt these events are going to be full of enthusiasm and charisma. But there are even some very awesome events happening in the best resorts in Jaipur for the Holi party. So, book your self-drive car rental from Revv at the earliest and attend the most amazing events of the city to ensure that you don't miss even an iota of fun.