Come to Kolkata to See How The Traditional, Aristocratic Houses Celebrate Maa Durga's Visit to Her Paternal Home
In Kolkata Durga Puja is not just a festival it's an emotion and Bengalis consider that Maa Durga visits her paternal home from Kailash for four days during this time of year. As per the ancestral tradition, it is said that Maa Durga first visit Shivakrishna Das's house in Jorasanko for makeup and jewelry, then the goddess takes food in Abhay Charan Mitra's house at Kumartuli and after that spends the night in the palace of Shobhabazar to enjoy dance and songs of her worshippers. The widespread celebrations make this period the best time to travel to Kolkata. 
The date of Durga Puja in 2021 is from 11th October to 15th October, and all the inhabitants of Bengal are ready to celebrate these five holy days with utmost devotion, reverence, and passion. There are so many different rules and ritual policies in the traditional aristocratic houses, and the families have been carrying these for years. To date, the descendants follow the rituals with utmost importance. Here we will mention some of the time-honored Durga Pujas, which you can cover with planned road trips to Kolkata within the five days of celebration.
10 Traditional Durga Puja Places in West Bengal in 2021
1. Sovabazar Rajbari Durga Puja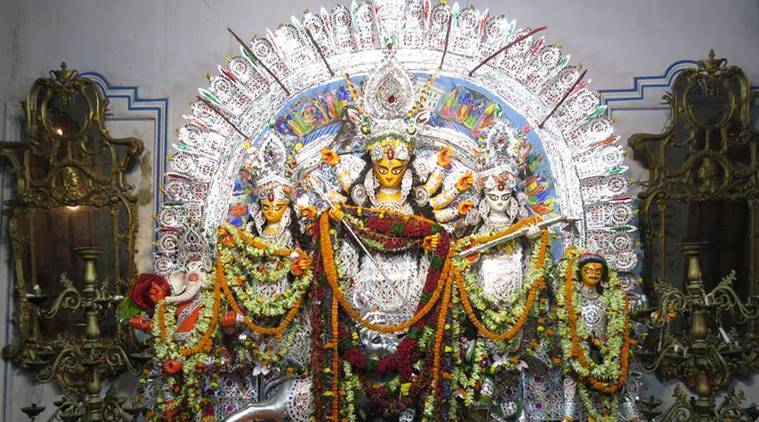 Raja Nabakrishna Deb of Shovabazar Reajbari celebrated Durga Puja for the first time in 1757 on a grand scale to celebrate the defeat of Nabab Siraj-Ud-Daulah by the British at the battle of Plassey. Here the traditional form of DashaBhuja in Ekchala is worshipped following the ancient rituals. Here non-Hindus were allowed to see a typically Hindu household celebration for the first time from the 'Nach Ghor' or dancing room situated along the exterior of the Rajbari. There are several things to do in Durga Puja, and among them, the most interesting is to witness the shehnai performance in the Shovabazar Reajbari to bring back the past glory during the five-day puja.
2. Laha Bari Durgotsav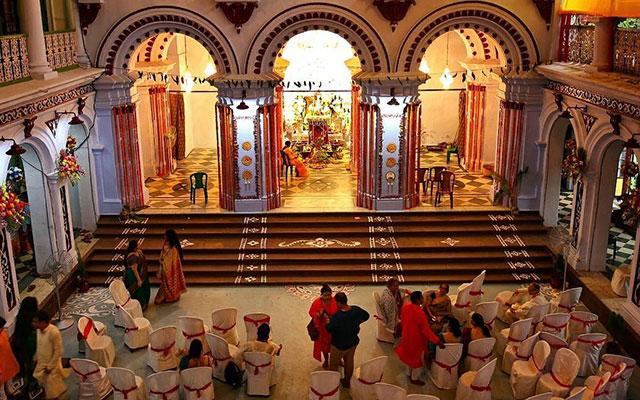 Here also, Maa Durga is seen in the arms of Lord Shiva with her closed eyes, and this form is worshipped as Jagatjanani because this Vaishnava family has always considered Mahishasur's slaughter to be violent. There is a contradiction about how old the tradition is, while some say it was Ishwar Pran Krishna Low or Laha who performed this Puja for the first time about 170 years ago, and some others say that Sri Rajiblochan Low, Pran Krishna's father, started it nearly 200 years ago. 
3. Durga Puja of Sabarna Roy Choudhury Family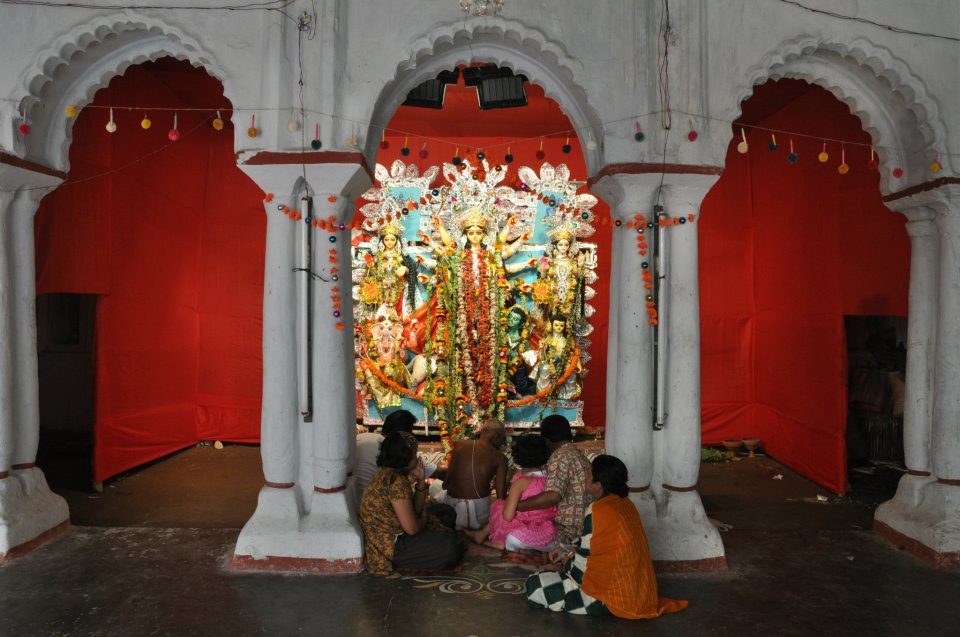 It is considered the oldest Durga Puja in Kolkata, and zamindar Sri Lakshmi Kant Majumdar started worshiping the first Atchala Durga idol in 1610. The influence of Shakti-Shaiva and Vaishnavism can be seen in this form, and here the skin color of the Mahisasur demon is green. The uniqueness of the idol can be seen in the three-parts Chaalchitras, and have pictures of the Dasamahabidya, which are the ten different images of Ma Shakti. An idol of Lord Shiva is placed on one side of the deity and Lord Rama on the other side to worship along with Maa Durga. 
4. Mallick Bari Durga Utsav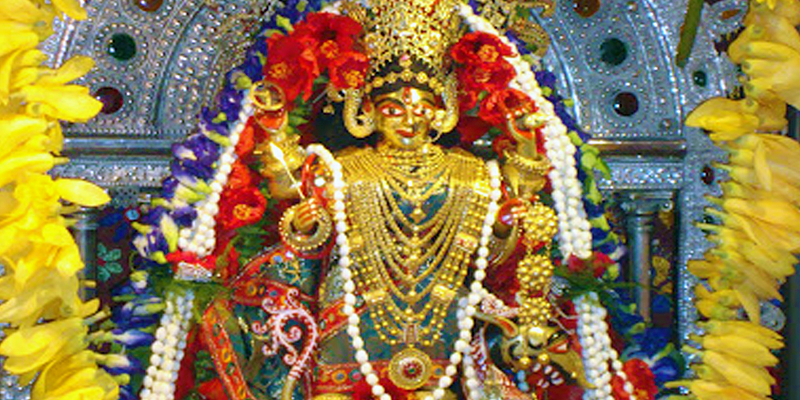 The Mallick family of Bhabanipur worships the goddess in Ekchala form since Nawab Hussein Shah's period around the 15th century AD. So it is another oldest Durga Puja in Kolkata, and the rituals are performed in two different locations in Mallick bari, 'Durga Dalan' and 'Annapurna Dalan'. The Mallick family follows Vaishnavism, and for this reason, all the members eat vegetarian food during the five days of puja. You can witness two significant rituals, Sindur Khela on Dashmi and the blessing of Ashtadurba on Vijaya Dashmi. 
5. Durga Puja of Bholanath Dham, Beadon Street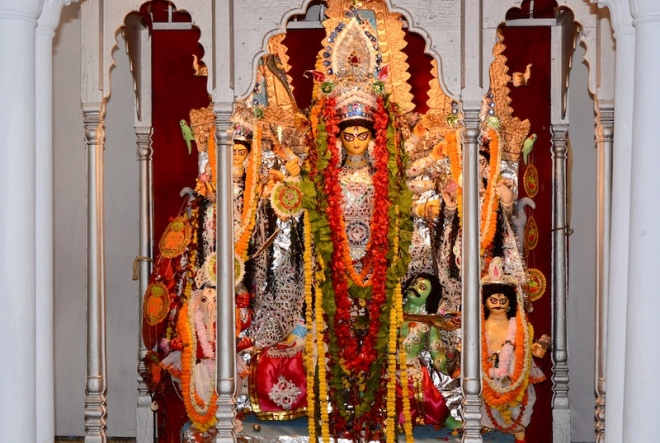 North Kolkata has most of the zamindari mansions in Kolkata, and the Dutts of Bholanath Dham worship Shiva-Durga, not Dashabhuja, since 1905. Here, Uma comes to this family on Mahadev's lap, and her calm and gentle form will fascinate you. Lord Mahadev is also worshiped here as the son-in-law along with Maa Durga. 
6. Baghbazar Haldarbari Durga Puja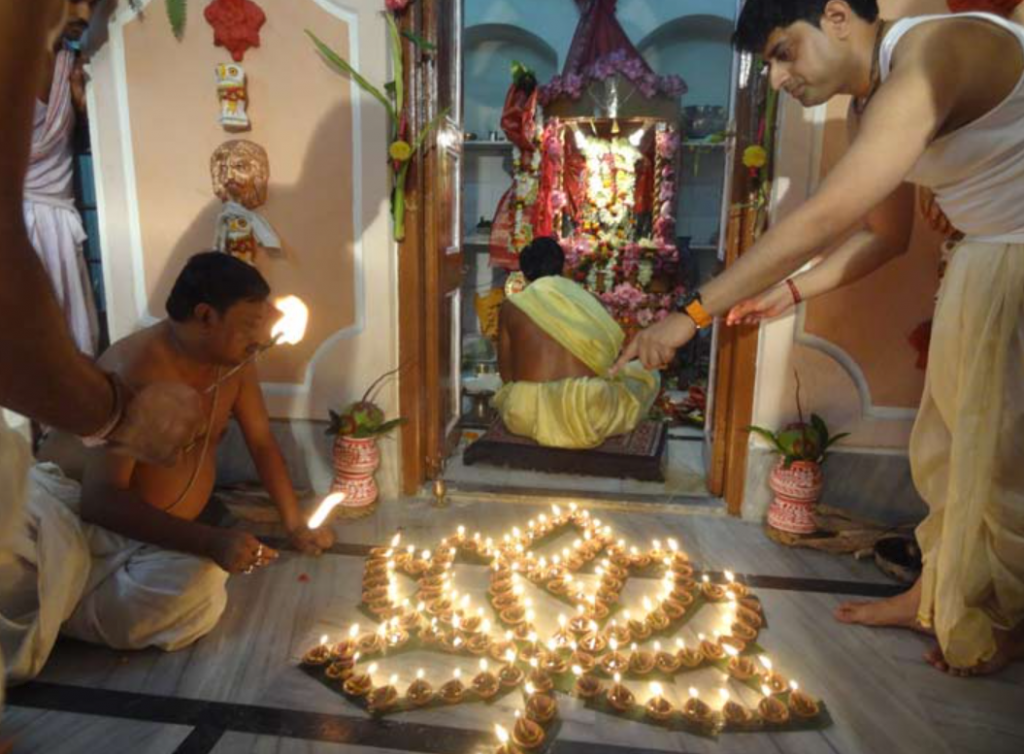 It is another oldest and historically significant Durga Puja of Kolkata. The Durga idol at Haldarbari worshipped daily for the last 447 years. It is made of Kasthipathar or touchstone, and the age of the idol is around 600 to 700 years. The historians claim it was sculpted during the Pal era of Bengal. Kumari Puja is one of the prime attractions of Haldarbari Durga Puja.
7. Bhowanipore, De Bari Durga Puja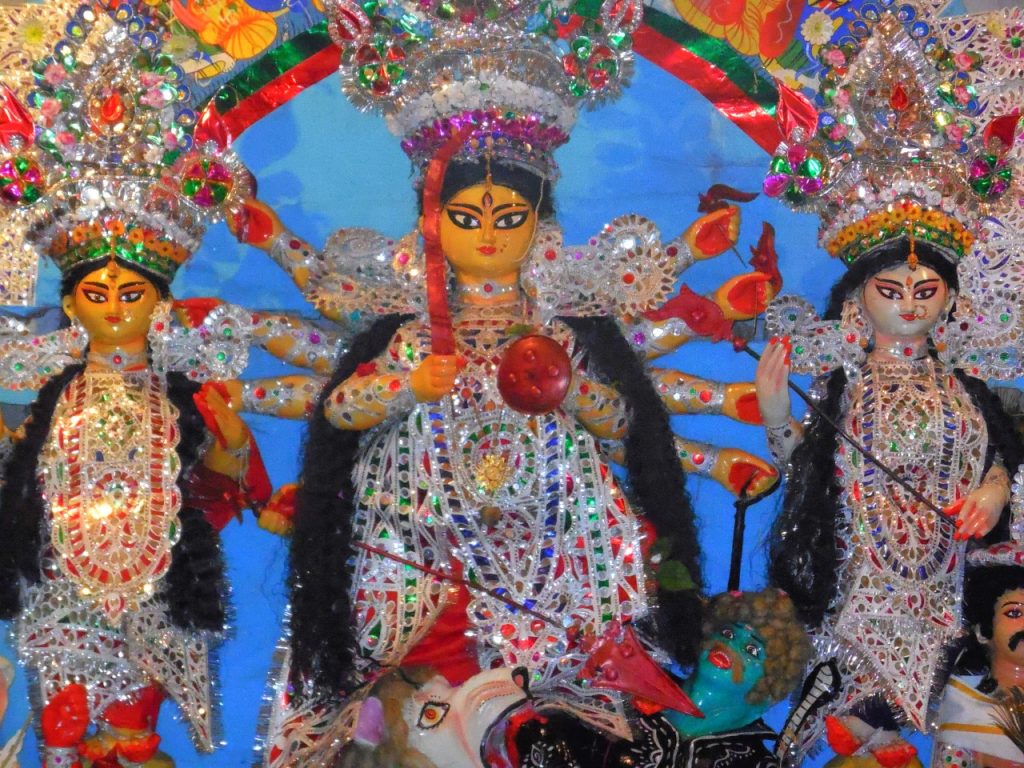 Bhabanipur de Bari is one of the oldest pujas in Kolkata, which started in 1870. The most interesting feature of this Durga Puja is the demon Mahisasur wears a coat, pants, and shoes like the uniforms of the British soldiers during their occupancy in India. Hence, it is not only a traditional celebration but also a part of the Indian revolution to protest British oppression. This still exists today as a historical monument.
8. Durga Puja of Badan Chandra Roy Family
The 160-year-old Pujo of Badan Chandra Roy family in Colootola is held in the arched 'Thakur Dalan' fronted by a beautiful quadrangle marked by pillars. It is a Vaishnav household and does not have animal sacrifices in Durga Ashtami. Instead of that, fruits are used to represent the symbolic sacrifice like the other Vaisnav family pujas. 
9. Bhukailash Rajbari Durgotsav
Maharaja Joy Narayan Ghosal began the Durga Puja about 300 years ago. In Bhukailash Rajbari, the Mahisasurmardini idol is made of Astadhatu or eight metals, and the goddess rides on a traditional horse-shaped lion. It is located in Khidirpur, and you can visit by taking a short trip from Kolkata by car. Also, twin Shiva temples with 15 feet and 12 feet Shiva-lingam built-in 1781 are the other attractions of this ancient palace. 
10. Durga Puja of Shibkrishna Daw Family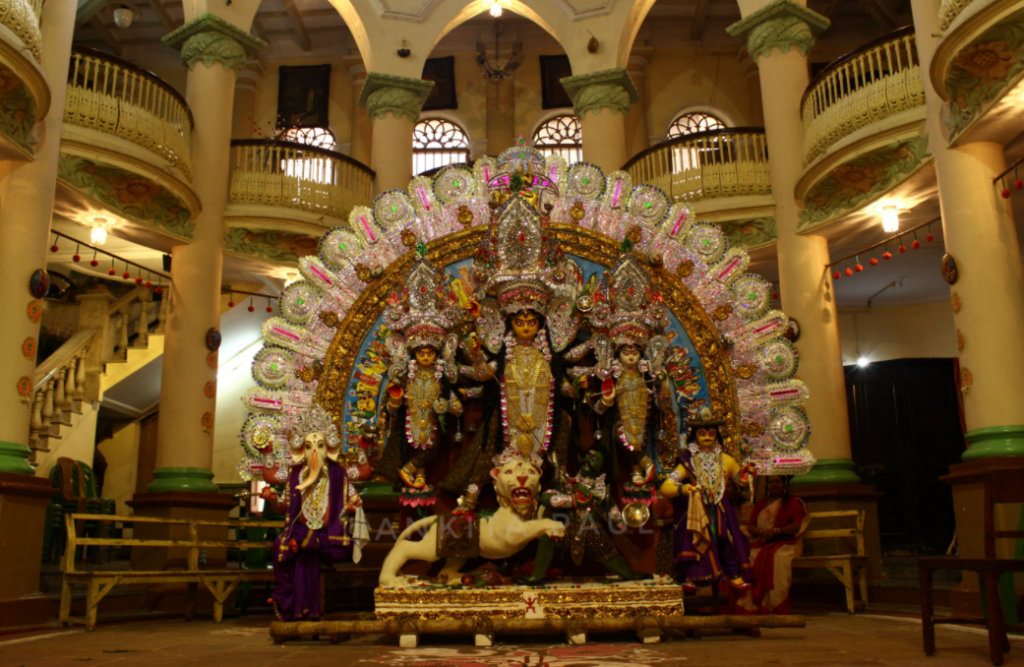 The Durga puja of the Daw family of Jorasanko is very much ancient, and it was started by Shibkrishna Daw's father, Sri Gokul Chandra Daw in 1840. The well-maintained 'Thakur Dalan' features neat columns and overhanging balconies. This aristocratic house has been used for many films shoots for the dramatic atmosphere. The gorgeous gold and silver ornaments of Maa Durga in the beautiful attire will leave you amazed once you witness this puja. 
Among all festivals of India, Durga Puja is very much attached to the Bengali tradition, and you can get a self-drive rental car to visit all the locations in and around Kolkata. There are several other traditional household pujas you can find here. Like the Durga puja of Rani Rashmoni's family, Chandra's family, Khelat Ghosh's family, Purnendu Chandra Dhar Family, and others. So make a tour plan to Kolkata during this puja and get a rental car from Revv to visit all the famous puja sites.