Explore the Devotional and Historic Sites at Bodh Gaya
India is a land that is home to many religions and steeped in spiritualism which has attracted many people from all over the world. There are many pilgrim sites of different faith as it is also the birthplace of Hindu, Buddhist, Sikh, and Jain religions. There are many Buddhist monasteries and pilgrim sites here however one of the most important sites is Bodh Gaya. It is famous as the place where Gautam Buddha attained enlightenment. There are several religious sites in Bodh Gaya that are revered by Buddhists and Hindus alike. Due to the ancient archaeological wonders found here, it is also a UNESCO World Heritage Site. If you wish to explore this beautiful tourist site and pilgrimage, you can consider taking a road trip to Bodh Gaya. If you want to plan a trip here, the first thing to note is the best time to travel which is between October and March due to the great climate.
What all can you do in Bodh Gaya?
Bodh Gaya is famous as a Buddhist pilgrim site, but it also has a special place in the Hindu religion. Several Hindus visit Gaya to perform Pind Daan which brings salvation and peace to their departed ancestors. Apart from that, there are several things to do that you can take a part in along with making some time for important places to visit in Bodh Gaya. Here are some of the places that you must not miss visiting while in Bodh Gaya.
1. Mahabodhi Temple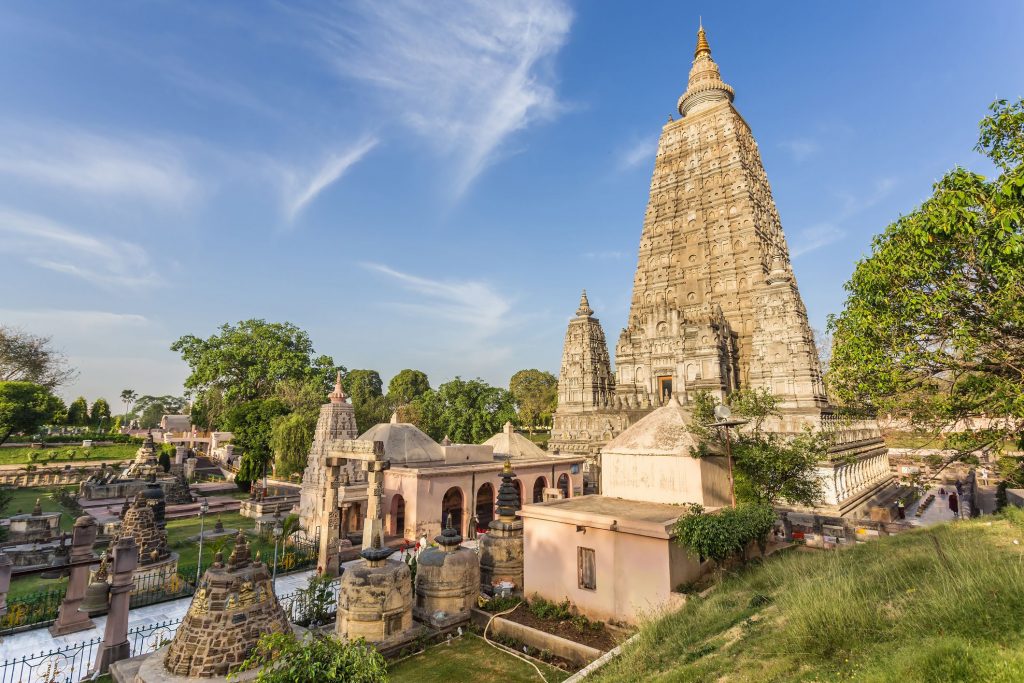 Going to Bodh Gaya and not visiting the Mahabodhi temple is simply inconceivable. First constructed by Emperor Asoka the Great, it is one of the oldest Buddhist shrines in India that is still standing. Built in the 5th or 6th century it is also a UNESCO World Heritage Site. It has the main temple, several stupas, and the sacred Bodhi tree. There are various shrines dedicated to Buddha's journey to enlightenment and adorned with statues of Buddha.
2. Bodhi Tree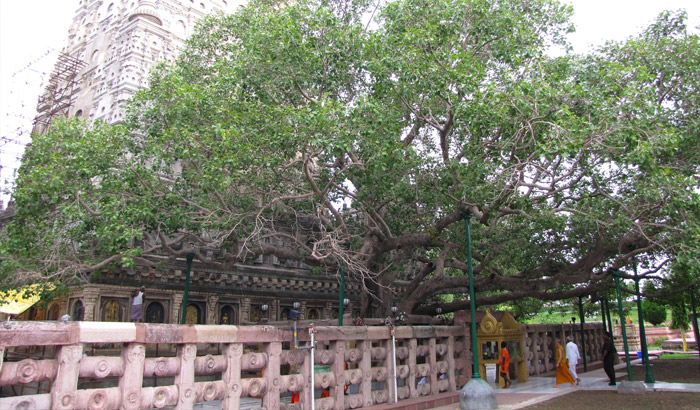 The sacred bodhi tree is the tree located in the Mahabodhi Temple complex. This tree is a direct descendent of the original bodhi tree under which Buddha attained enlightenment. This tree has special significance for Buddhists all around the world. You can sit and meditate under the tree even today to feel a sense of calm.
3. Great Buddha Statue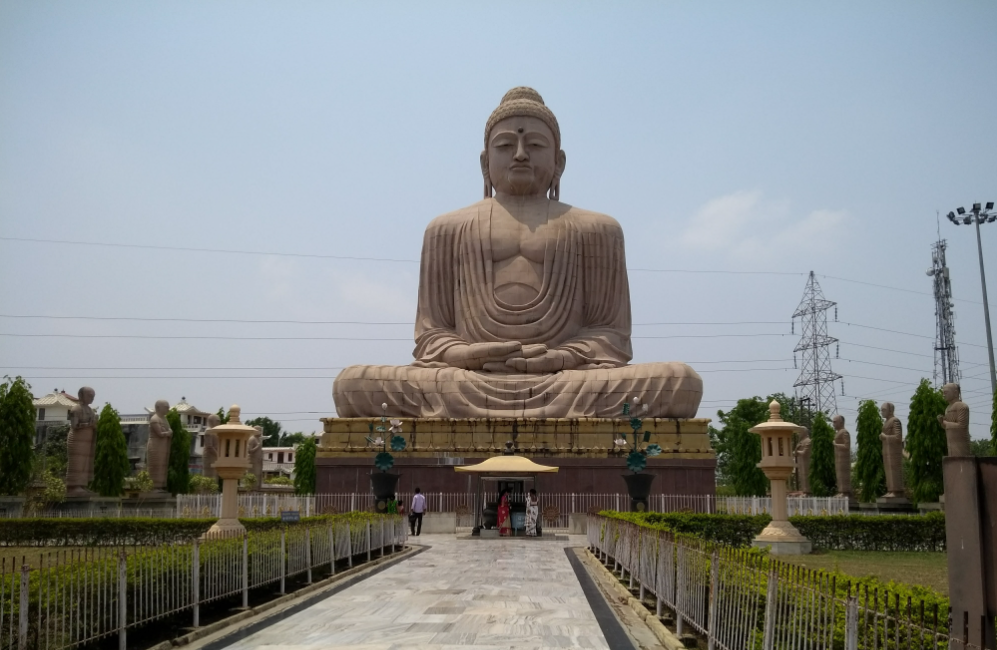 This giant statue is one of the top attractions in Bodh Gaya. The statue itself is 64 feet in height and the entire structure is 80 feet and depicts Buddha deep in the state of meditation (dhyana mudra). Constructed out of sandstone and red granite, the statue also depicts the ten principal disciples of Buddha.
4. Thai Monastery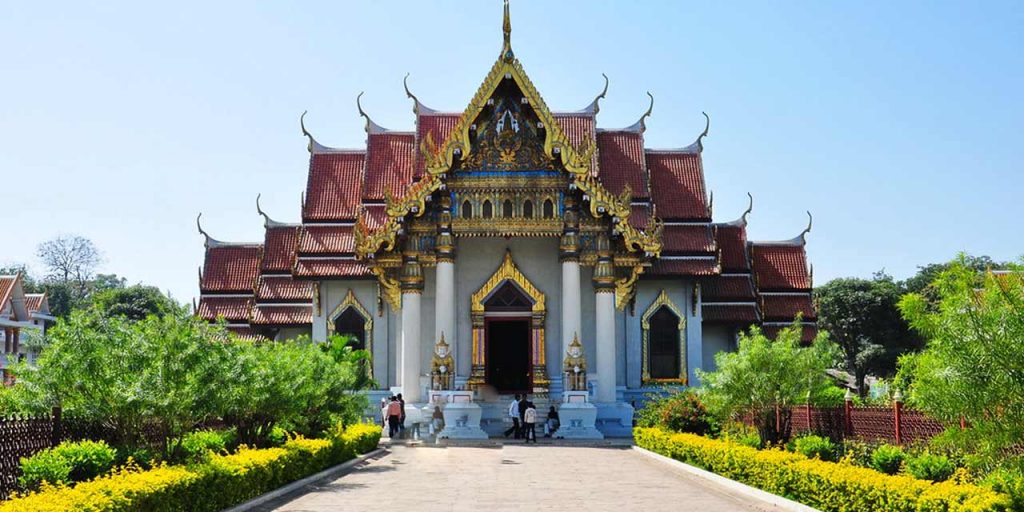 The Thai Monastery is one of the most beautiful monasteries situated in Bodh Gaya. No Bodh Gaya sightseeing is complete without a visit to this place. The monastery is constructed in traditional Thai architecture with a sloping roof ornated with golden tiles. There is a bronze statue of Buddha which is 25 meters high and the complex also has a Thai temple.
5. Indosan Nippon Japanese Temple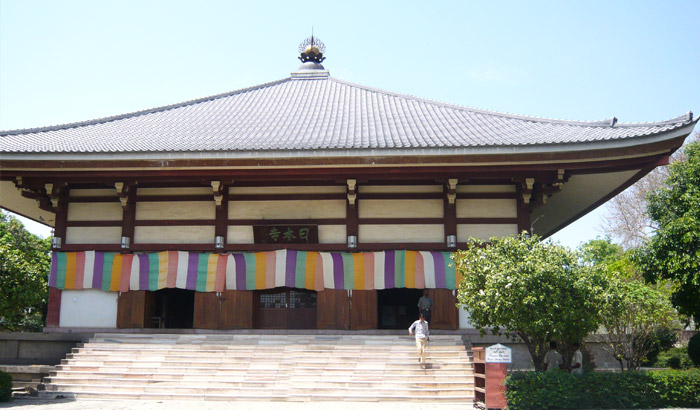 A stunning example of Japanese architecture, this temple looks very similar to a Japanese shrine. Carved of wood, this temple was built in 1972 by the international Buddhist communities. The temple has many excellent Japanese paintings showcasing the life of Buddha.
6. Sujata Garh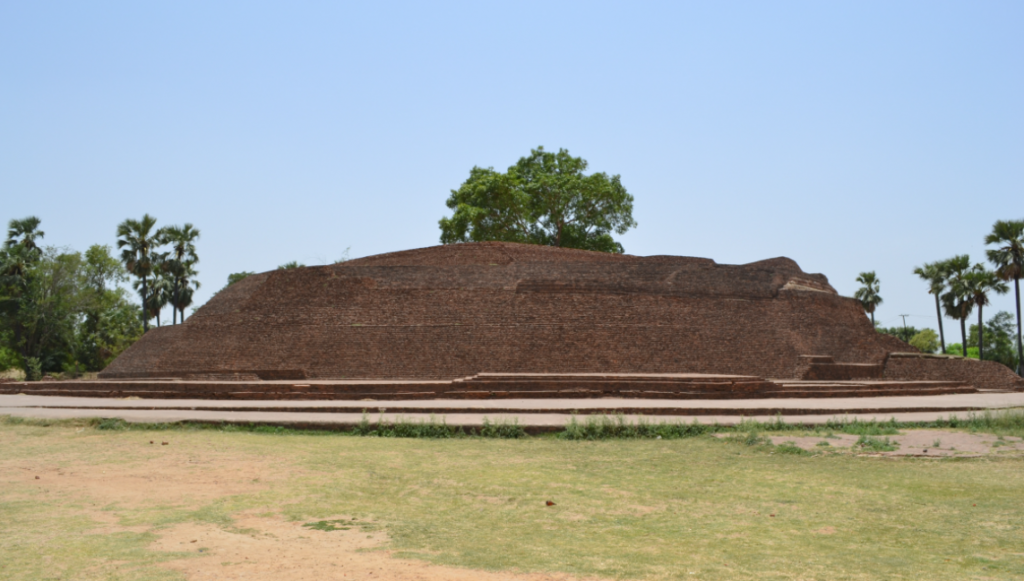 This spot marks the place where Gautama Siddhartha meditated accompanied by strict fasting before attaining enlightenment. A village lady by the name of Sujata offered him some rice pudding which he accepted leaving behind his self-deprivation. He then went ahead to meditate under the Bodhi tree and attained enlightenment.
7. Vajrasana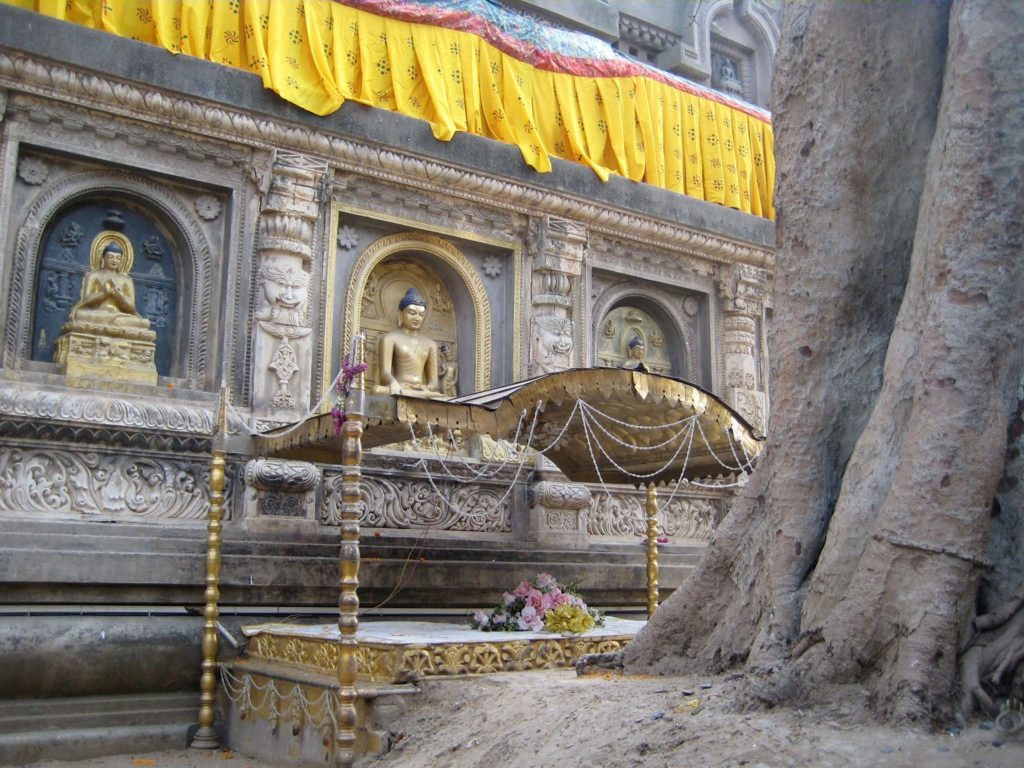 Built by Emperor Asoka the Great in the 3rd century B.C. the Vajrasana means the diamond throne. This place is the seat of buddha's enlightenment and has been mentioned by Venerable Ashwaghosa as the Navel of the Earth in Buddhacarita.
8. Muchalinda Sarovar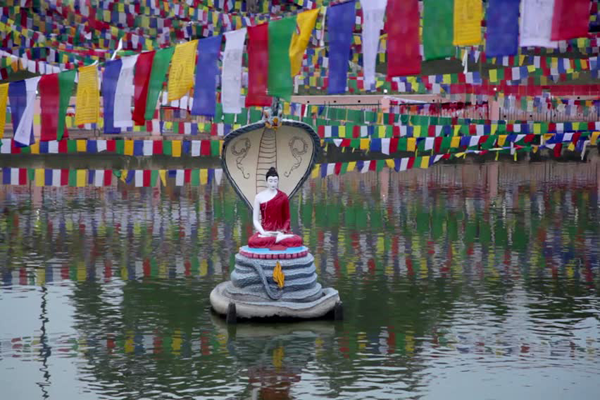 The sixth week after Buddha's enlightenment was spent here in meditation. The legend has it when the place was hit by a thunderstorm when Buddha was meditating and to shield him, the serpent king of the lake came out protecting Buddha. The serpent king's name was Muchalinda which is how the lake got its name.
9. Royal Bhutan Monastery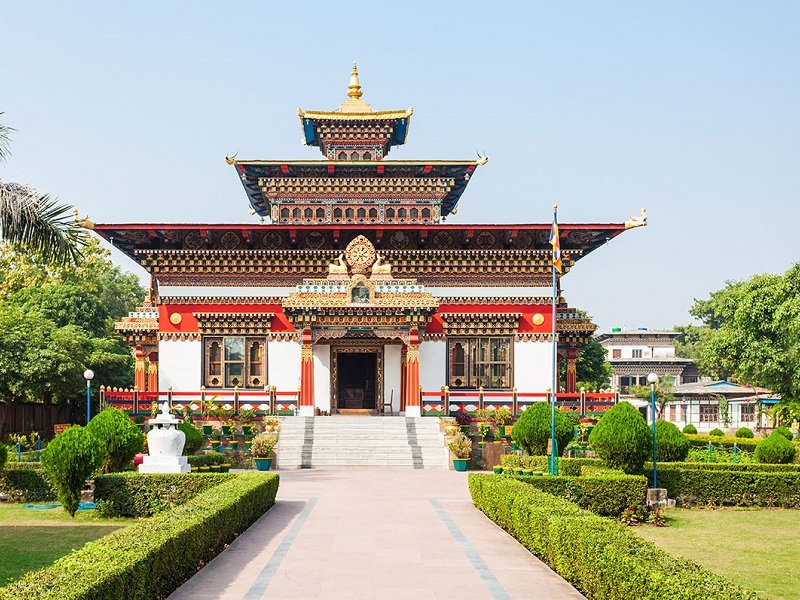 Famous for its intricate clay carvings depicting important instances from Buddha's life, this spectacular monastery is a must-visit in Bodh Gaya. Visiting this monastery and meditating at this peaceful and serene place is an activity in Bodh Gaya that everyone will enjoy. It was built by the King of Bhutan and it houses a seven feet tall Buddha statue.
10. Barabar Caves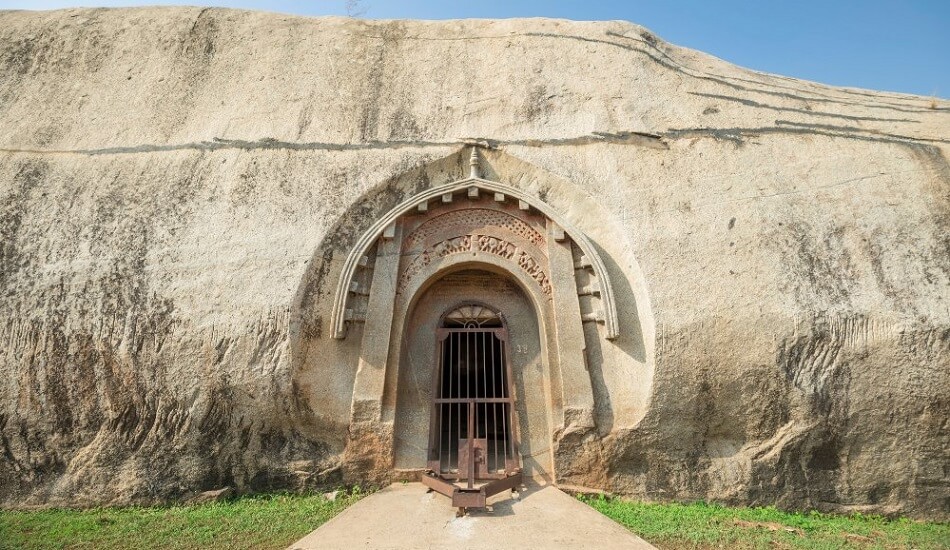 If you wish to explore the historical side of Bodh Gaya one of the best places to visit is the Barabar caves. These rock-cut caves date back to the Maurya Empire and are the oldest of their kind in the country. These caves have also been mentioned in the book A Passage to India written by British author E. M. Forster. You need to travel a distance of 24 kilometers from Gaya to reach here.
The beautiful Bodh Gaya is as spiritually significant as it is historically enthralling. The beautiful mix of culture and faith makes for a great vacation and even a better road trip. One of the best ways to explore this region is by taking a safe and sanitized car rental which will provide you a reliable set of wheels wherever you wish to go. Hire a self-drive car rental from Revv for a flexible and affordable option without compromising comfort and privacy. You can download the Revv app or visit the Revv Website to choose your ride from most major cities in India.