Top 9 Popular Places to visit in India for New Year celebrations
We all are counting days for the New Year, aren't we? If you want to make your New Year celebration memorable then just do not plan any party. Instead, you can plan a trip and explore a new place. There are several places in the country where you can visit with your friends and know about completely different cultures of the land. So, let us discuss some of the best places to celebrate the new year in India.
9 Best Celebration places in India 
1. Goa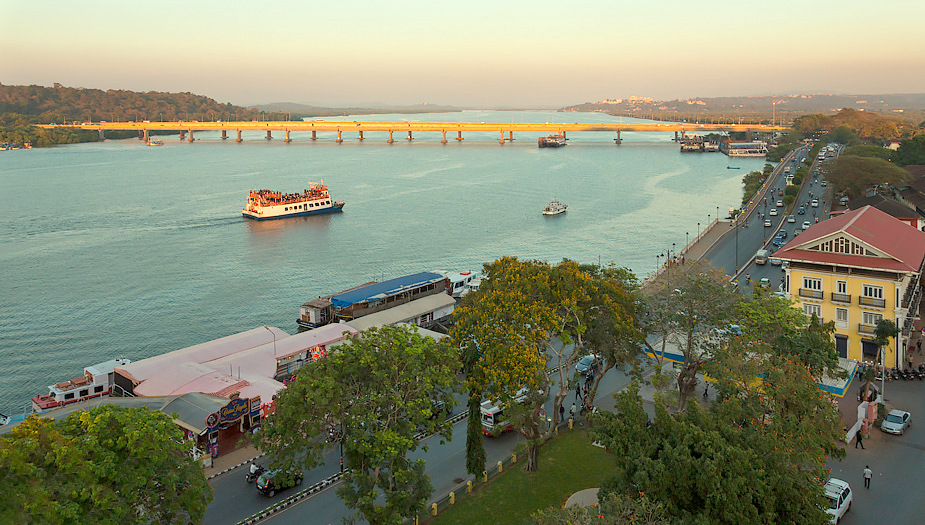 Among the new year best places in India, Goa certainly tops the list. From the beach parties to the super affordable beer, nigh long parties at the pubs, and a gala time at the casinos; you can enjoy a fabulous time in Goa around the New Year. Make sure you find some of the best pubs or cafes here to spend a memorable time. And if you want to indulge in a beach party, this is also going to be a unique experience. 
Things to do: Visit beaches, churches, forts, indulge in water sports, shopping
2. Bangalore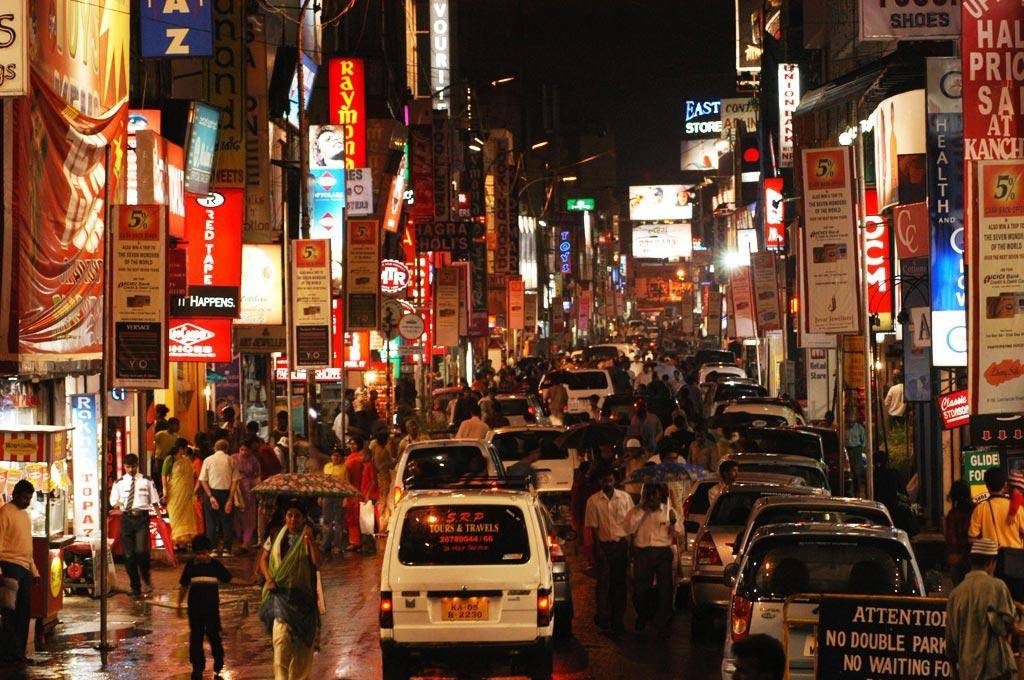 Bangalore is another place that comes on the list of destinations for the new year celebration in India. The Garden City of India houses some of the best pubs and cafes that host some of the most amazing new year parties. The list of new year party venues in Bangalore is so long that you will be spoilt for choices. And if you want it to be a quiet one, you can go camping. The fun will be equal.
Things to do: Visit Lalbagh Botanical Garden, Bannerghatta Biological Park, Bangalore Palace, Tipu Sultan Summer Palace, etc.
3. Pondicherry
Mostly known for the French Colony, Pondicherry is one of the popular places to visit in India that looks totally different during the new year. On new year's eve, you can find beachside parties and even attend one. Bon-fire at the beach during this winter season brings a completely different experience altogether. 
Things to do: Visit Sri Aurobindo Ashram, Promenade Beach, Rock Beach, Puducherry Museum, etc.
4. Gulmarg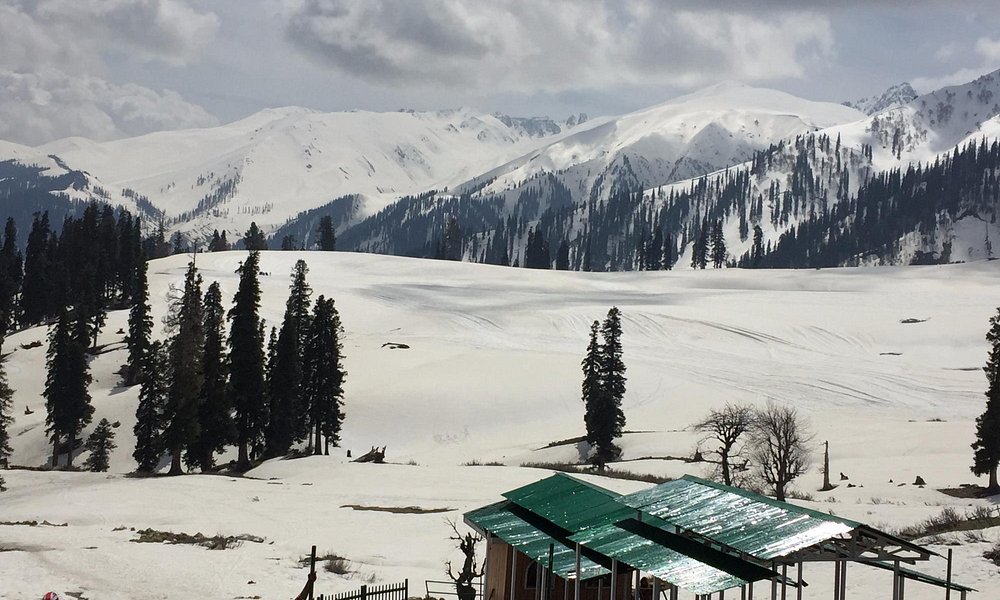 This is one of the most popular tourist places in India, which gets even better during the new year time. While you are here, you can have some of the best days of your life in the lap of nature. Although you may not find several wild parties here, the silence and beautiful snow-covered landscape will make you fall in love with this place. 
Things to do: Enjoy snowfall, Gondola Ride
5. Mcleodganj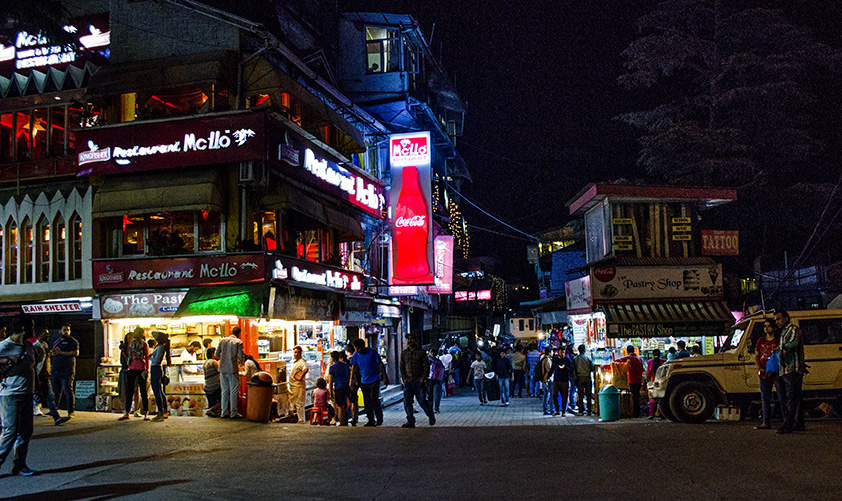 Mcleodganj, a small yet popular town in Himachal Pradesh which is known for its natural beauty and presence of monasteries, looks different during the new year. The cafes get crowded and you may find foreign visitors playing nice music on their guitar while singing as well. However, this time of the year it gets very cold in Mcleodganj; therefore, you need to carry some really nice warm clothes. 
Things to do: Visit St. John in the wilderness, Tushita Meditation Centre, Kalchakra Temple, Dip Tse Chokh Ling, etc.
6. Manali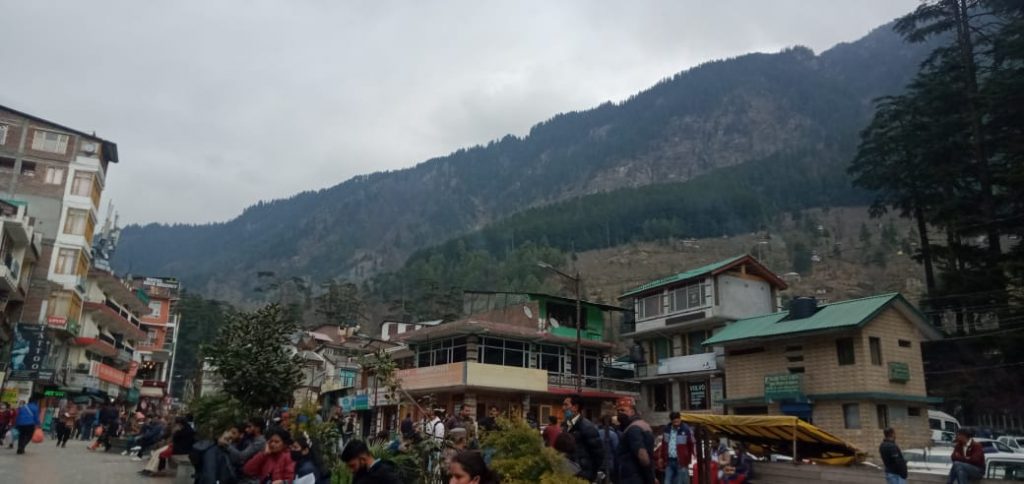 Another destination that is also counted as one of the best tourist places in India, Manali remains almost under snow on 31st December every year. You can either enjoy your time with your friends or family in the snow or attend the New Year parties that are hosted by the hotels themselves. Make sure you click a lot of pictures because this memory is going to stay with you forever.
Things to do: Visit Manu Temple, Mall Road, Museum of Himachal Culture and Folk Art, etc.
7. Gangtok
Gangtok is one of the best new year destinations in India and there are good enough reasons to justify that. Whether you are an individual who loves attending crazy parties or you prefer solitude, you can taste both in Gangtok. On new year's eve, you can even indulge in activities such as snowboarding and skiing. Once you are done with them, you can go ahead and attend the parties at the pubs and bars in the city. 
Things to do: Skiing, Snowboarding
8. Andaman & Nicobar Islands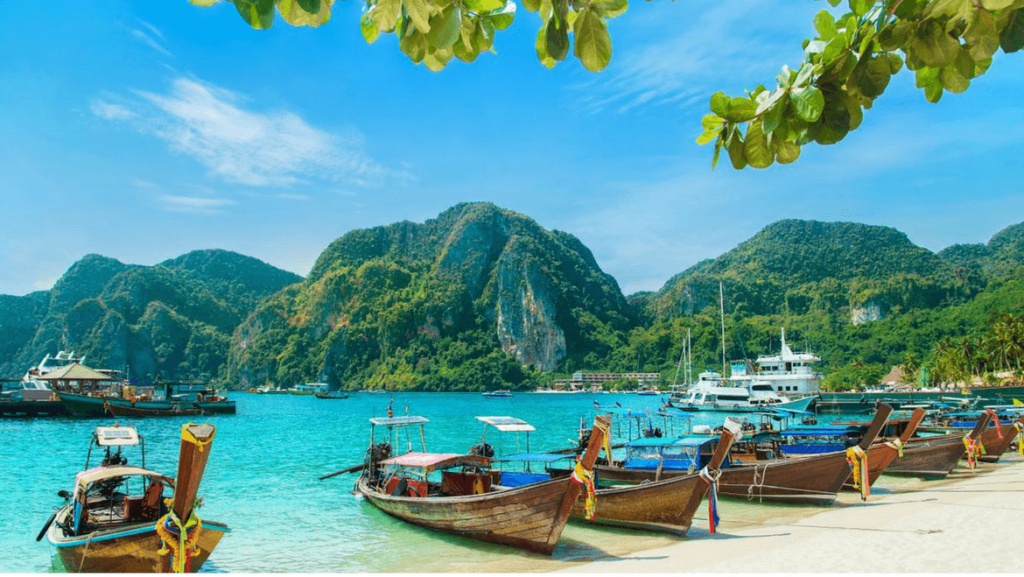 On the white sand and turquoise beaches, you can celebrate your new year in a serene environment. And if you want to add thrill to the trip, you can try some amazing water activities. Snorkeling is something that you can do when you are here. There are several resorts where you can stay while in Andaman & Nicobar Islands and enjoy the parties organized by them.
Things to do: Indulge in water sports and activities, relax at the beaches, try the local cuisines, shopping
9. Rann of Kutch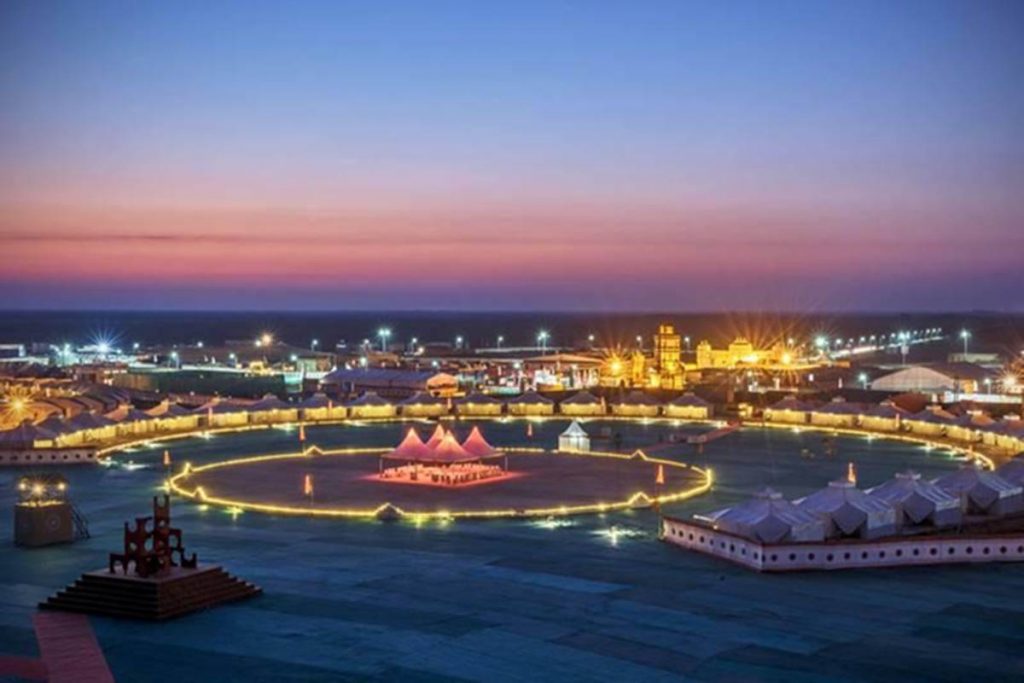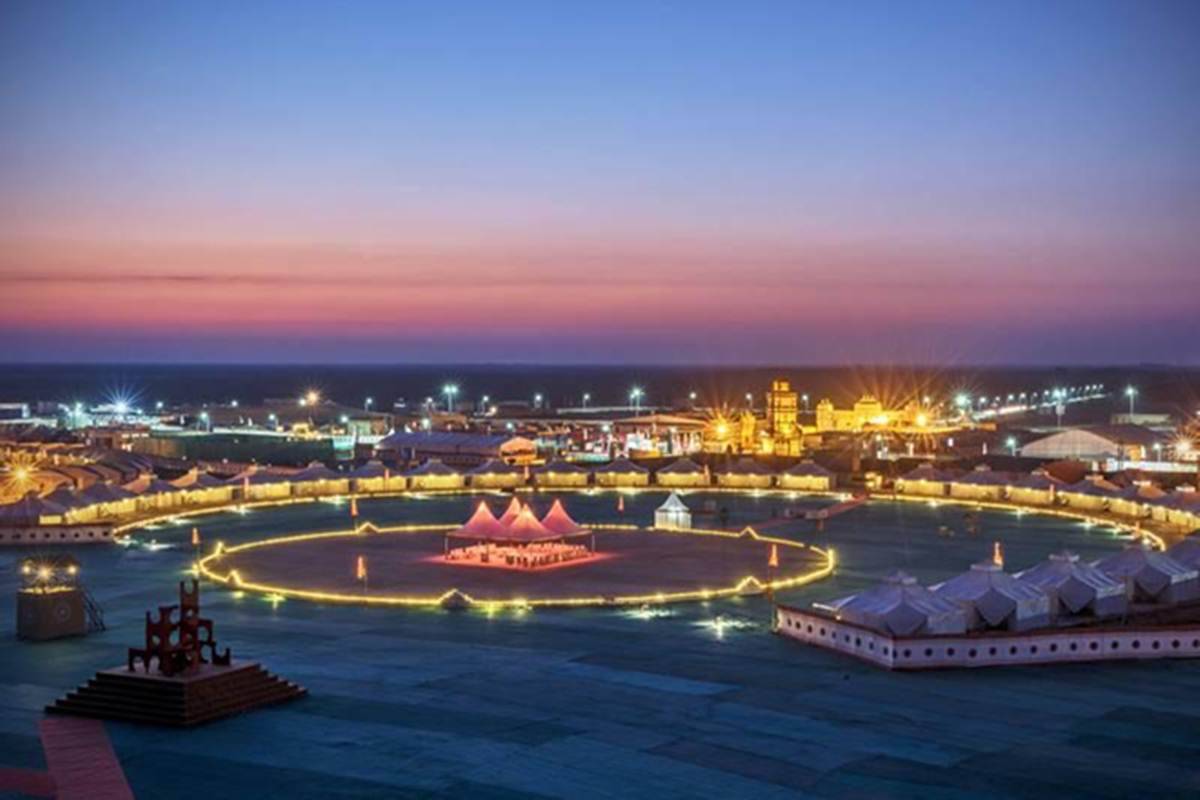 If you are tired of dancing till the dawn and want to give it a break this year, you can head to Rann of Kutch. The popular Rann Utsav is organized during this time of the year and a wonderful experience in itself. 
Things to do: Camel Ride, Attend Rann Utsav, Visit Kutch Desert Sanctuary
While you are planning your road trips in India during the new year time, it will be much convenient for you if you take a self-drive car rental service. If you take the car rental in India from Revv, you will get the service at the most affordable rates. The only thing that you have to do is to visit the website of Revv or install the Revv app on your smartphone. You can download the app from Google Play Store or iOS App Store.