Why The Self-Drive Car is So Popular in Chennai and How do I Get it On Rent?
Chennai is not only one of the most beautiful cities in India, but also a metropolitan city with many residents who call it their home. The capital of Tamil Nadu, the city has everything from beautiful beaches to historical monuments, and magnanimous temples to a robust IT hub. These have made Chennai not only a beautiful place to live but also one of the prime tourist destinations of Southern India. It is also one of the major centers for film production and every year more and more people come to this city to live their dreams.
Many city residents and even tourists visiting this city look forward to visiting the many attractions here as well as paying a visit to the nearby tourist places such as Mahabalipuram, Kanchipuram, Vellore, Tirumala, Tirupati, Pondicherry, Srikalahasti, Kanipakam, Sripuram, etc. For them, the best option is to go for rental cars in Chennai without a driver, as this will get them the best way to travel to these places. Even the residents of Chennai can opt for a monthly self-drive car rental in Chennai. There is a growing interest in getting a self-drive car in Chennai with unlimited km, and here are the biggest reasons for their popularity.
6 Biggest reasons that make Revv's car popular in Chennai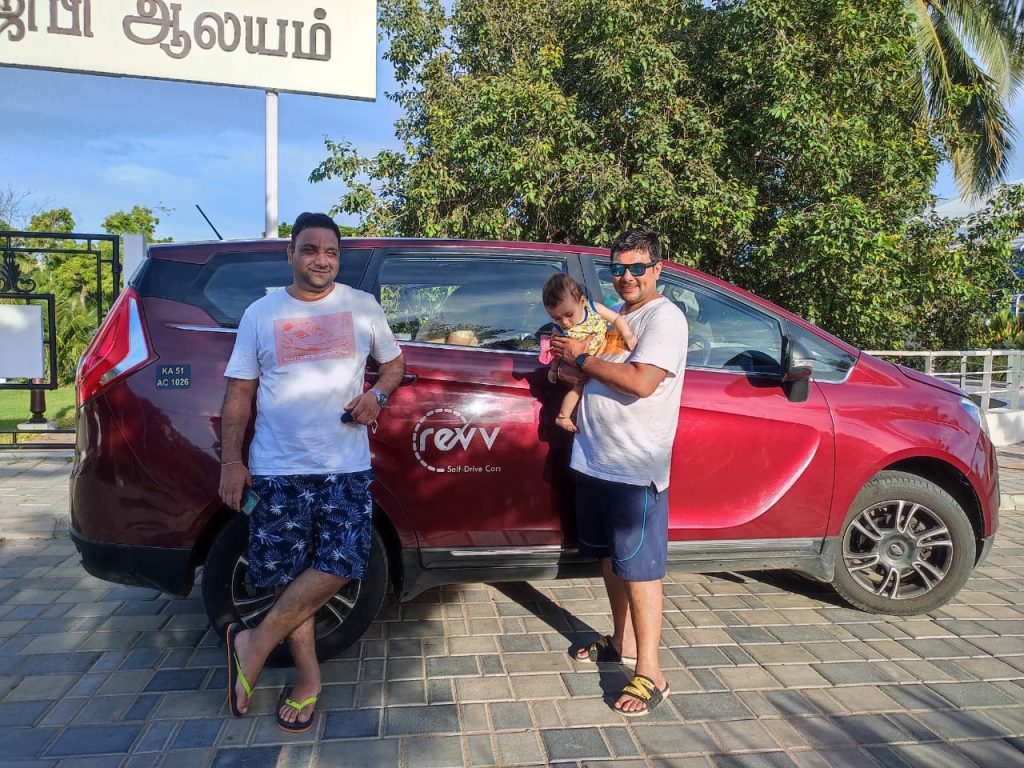 1. Suitable for all pockets
There are plenty of low-rent self-driven cars in Chennai that you can get at a fraction of the price of traditional car ownership. You do not need to worry about making down-payments, taking loans, or paying EMIs, road tax, and registration fees. Also, the monthly rental amount that you pay for a self-drive car rental varies based on which car you want to take. Some of the cheapest self-drive car rentals in Chennai are available with Revv at an affordable price.
2. Flexible plans
You can take a car on rent for as long as you want. With no minimum duration, it is even possible for you to rent a car for a few hours, to a few months, according to your requirements. This ensures that there is going to be no wastage as you can even return the car anytime you want. You can also discontinue your subscription in Chennai and start it at any other city if you get transferred. You can simply inform your car rental company about the move and they will have the new vehicles ready in the new city as soon as you move.
3. Complete Freedom to choose
From economic car subscriptions to luxury self-drive cars in Chennai, you can choose any car that you feel is right for you. Even for different occasions, you can choose to go for different cars. Sometimes when you are out with your whole family and even friends you can go for a spacious SUV such as Innova self-drive cars in Chennai, however, if you are going out just with your partner, you can take a compact hatchback. This is not something that you can have with even your own car. You can easily upgrade your car to a different make and model as you get promoted or get more money for yourself. 
4. No commitments
Taking a self-drive car rental in Chennai Anna Nagar, Tambaram, Adyar localities can be a great idea since you get every single facility that you need from a car without the commitment. There is no need for you to be worried about the maintenance of the car, which is carried out by a car rental company such as Revv. Even the other expenses such as the insurance or pollution checks are carried out by them. The car rental company executives will visit your place and take the car for maintenance and leave it completely sanitized, providing a fully maintained and safe car rental in Chennai from Revv
5. Drive as you own it
You can drive some of the best self-drive cars in Chennai from Revv, not only within the city but also outside the city. You can travel to any of the nearby tourist spots with your family and spend a relaxing holiday there. There is no need for you to inform the car rental company or seek approval beforehand. As long as you are within the prescribed number of kilometers to be driven during the trip, you can choose to go anywhere you want. Even if you wish to extend your car rental period, it can easily be done through the Revv App in just a few clicks.
6. Complete safety
The best self-drive car rental in Chennai from Revv also comes with the promise of utmost safety and security. Many of the Revv cars available on rental are only a few years old and they are well maintained to make sure that there are no issues in the car before it is rented and delivered to your doorstep. Every surface of the car is also well sanitized before it is handed over to you. Even the executive who hands the car over to you will be wearing the required PPE to minimize any chances of disease transmission.
These benefits make a self-drive car rental from Revv a popular idea among experienced and new drivers who want to try out a new way of having a car. Apart from the attractive prices, another fact that makes this option a great fit for you is the convenience of having a fully maintained ride at your disposal without the worry to maintain it every month. To get started with the service, you can download the Revv app on Android and iOS devices and find the best car for your needs.
Tarun Mehta a Businessman and a resident of Chennai, TN, recently hired the self drive car rental through Revv for a family staycation. "I recently got to know about the self drive car rental options and thought of giving it a try for our family trip. We wanted to hire a SUV but not with the driver. I curiously Googled for the options and found 2-3 sites. While doing price comparison and rating comparison I found Revv to be above all. Zeroed down on Revv and next day I had my car delivered to my door. 
Best part about the whole self drive car rental experience with Revv is their verification process. There are no breaks in the process and hence you can be rest assured that the team will hand over only the best quality cars. I am happy with my choice and Revv has earned me for my future trips as well." Tarun says.