Majestic Shimoga Waterfalls Perfect for Summer Trips
Karnataka boasts of having many tourist places, but Shimoga is the one that the state takes a lot of pride in. It is an all-season tourist destination with beautiful waterfalls. And to see the waterfalls in Shimoga in the best form, you must visit the place in the monsoons. Although most people visit the place during the winter season, you can actually plan your road trip to Shimoga during the summers as well. Therefore, the best time to travel to Shimoga is almost all through the year.
Once you are in this town and explored all the waterfalls, you can also plan your trip further to the hill stations in and around Shimoga. Let us discuss all the popular tourist attractions in and around Shimoga that you can cover on your road trip to this amazing place.
10 Famous waterfalls and hill stations in Shimoga
1. Kunchikal Falls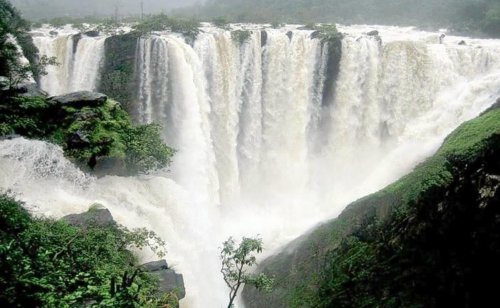 Cascading from an altitude of 1492.78 feet, the view of Kunchikal Fall looks absolutely wonderful. During the monsoons, the flow of the water gets more and it looks milky. Apart from enjoying the view of the fall, you can also opt for trekking or hiking. You can even take a bath under the waterfall.
Timings: 9 am to 5 pm
2. Barkana Falls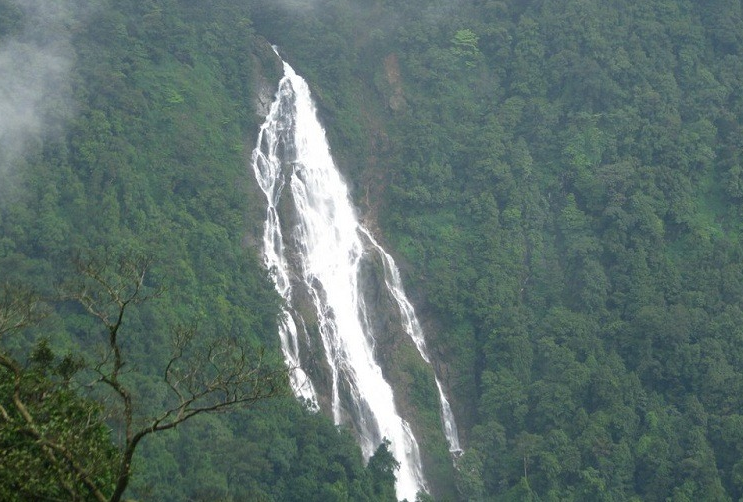 Barkana Fall is another waterfall in Shimoga that attracts a lot of visitors. Located amid a dense rainforest, this fall looks like a milky stream. 1000 feet above this fall, there are rolling hills, which you can visit by hiking. You can also spot various birds here.
Timings: 9 am to 5 pm
3. Jogigundi Falls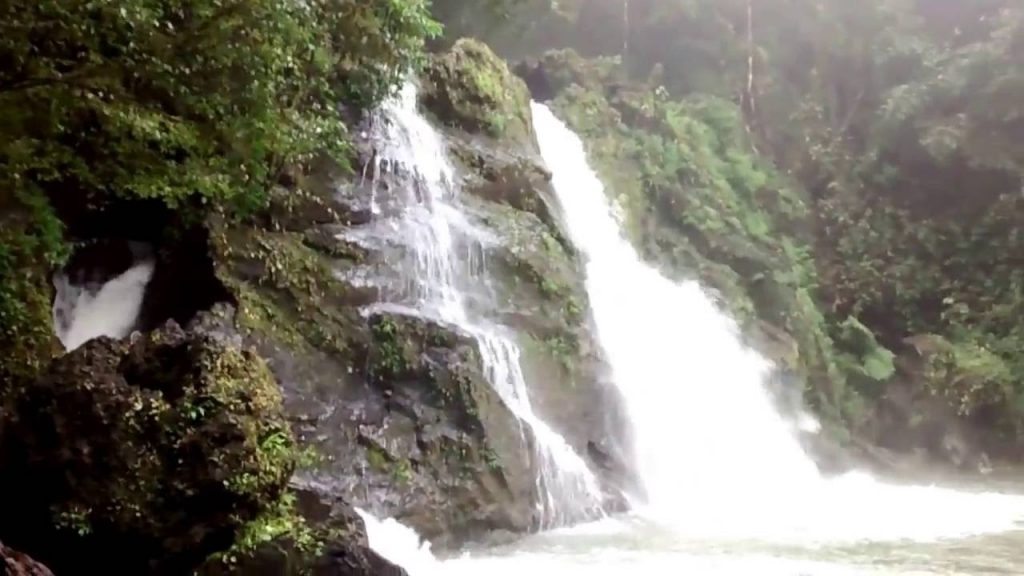 Located at a distance of 52 km from Shimoga, this is one of the most picturesque waterfalls in the place. You can sit here for hours and relax. The water of this fall is considered to have healing powers. People with skin ailments often visit this fall to cure their condition. The waterfall is surrounded by lush greenery and boulders.
Timings: 9 am to 5 pm
4. Jog Waterfalls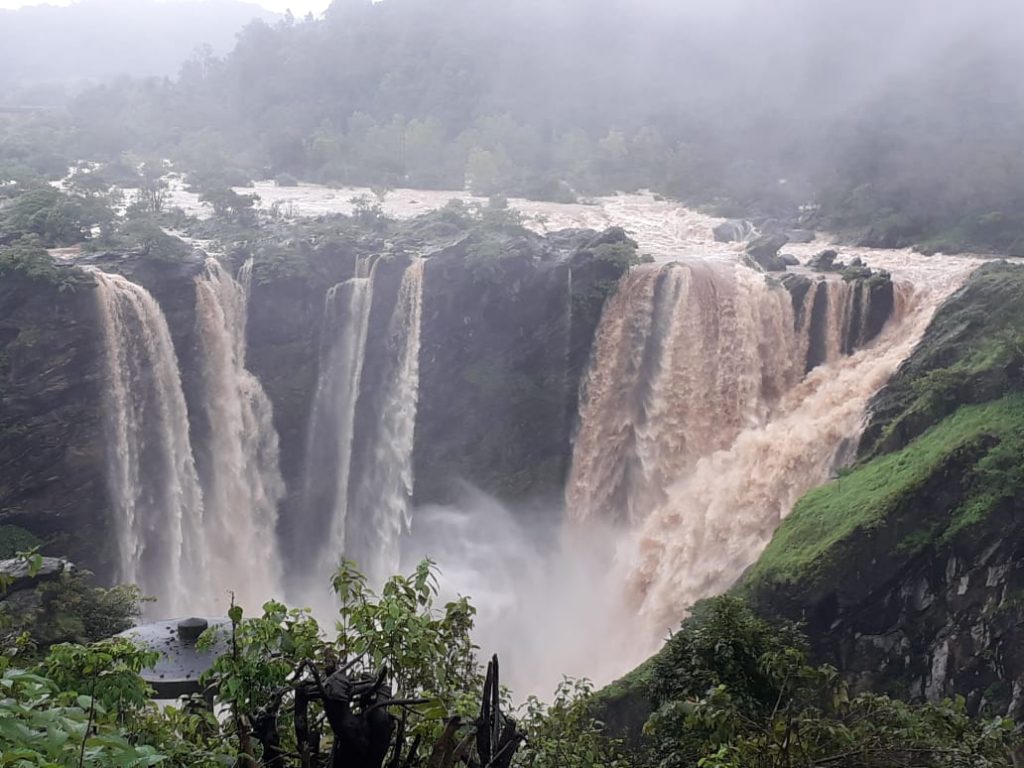 Considered the second highest waterfall in the country, Jog Waterfall cascades from a height of 829 feet. Along with the waterfall, you will also be able to have a view of the Sahyadri Mountain Ranges from this spot. The source of water of this fall is the Sharavati River. To see the fall in its most beautiful form, you must visit the place during the monsoons.
Timings: 9 am to 5 pm
5. Hidlumane Falls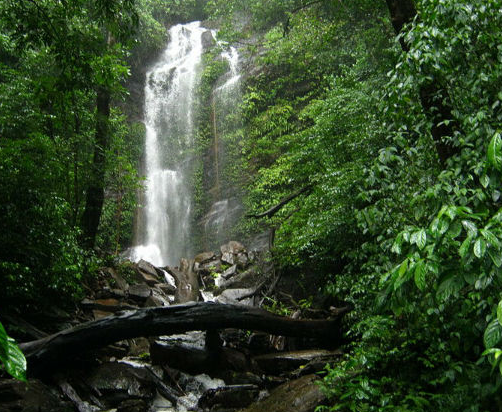 You can park your car at a point and get started with trekking. And while you are trekking, you can hear the sound of water falling onto the boulders. The view of the fall is amazing just like the sound of it. The waterfall is situated amid a tranquil environment and the perfect place to unwind yourself. Whether you are a nature lover or an adventure enthusiast, you are going to love this place.
Timings: 6 am to 4.30 pm
6. Honnemaradu Falls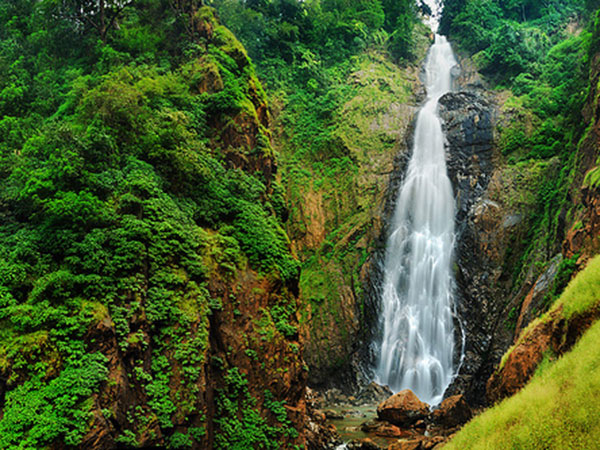 While you are on your way to Jog Falls, you will come across Honnemaradu Falls. This is an ideal waterfall for people who are looking for a place away from the hustles and bustles of the city. Just around this place, there are various options of water sports such as windsurfing, kayaking, scuba diving, canoeing, and coracling. When you are here, you can expect to enjoy the view of nature along with indulging in some adrenaline-rushing activities.
Timings: NA
7. Achakanya Falls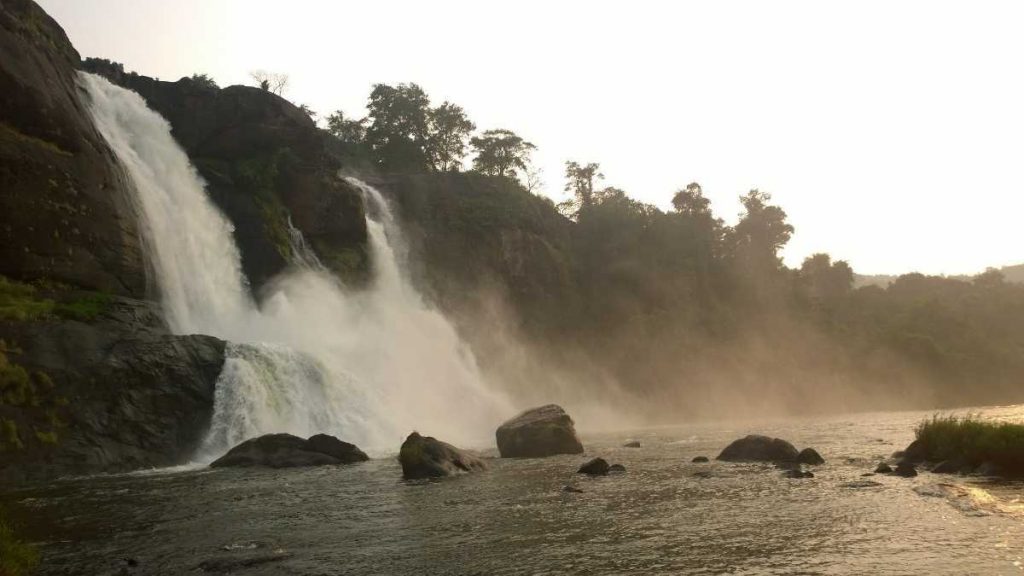 This amazing waterfall cascades from a height of 6 or 7 feet and looks heavenly when it falls onto the boulders. To make it to this awesome waterfall, you have to trek through the thick woods. The beauty of this waterfall will make all your effort worthy.
Timings: NA
While you are visiting these falls, you can also explore the nearby areas. There are several places to visit around these waterfalls, and some of them can be visited by car, while you may have to walk or trek to visit the other ones. Once you have enough doses of visiting these waterfalls, you can then start your journey to take a tour of the hill stations near Shimoga. Let us have a look at them:
8. Chikmagalur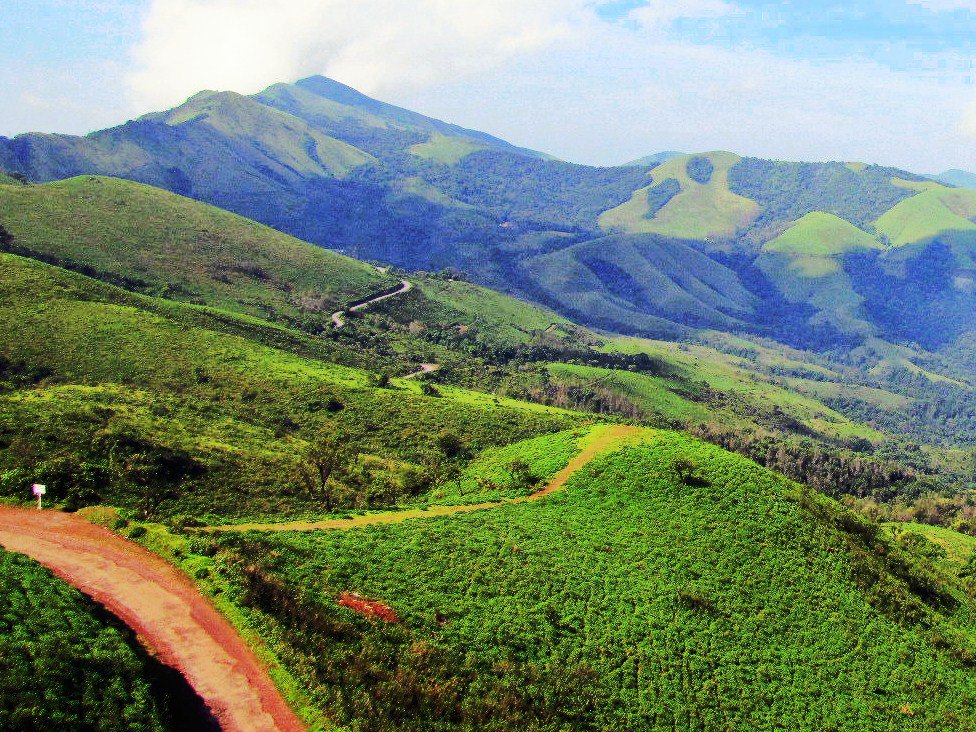 Chikmagalur is definitely one of the best weekend getaway destinations around Shimoga. This place was the first one to ever cultivate coffee in the country. Therefore, you can expect to see a lot of coffee plantations in Chikmagalur. There are hiking trails in this place where adventure lovers can enjoy a lot.
Distance from Shimoga: 51 km
9. Kodachadri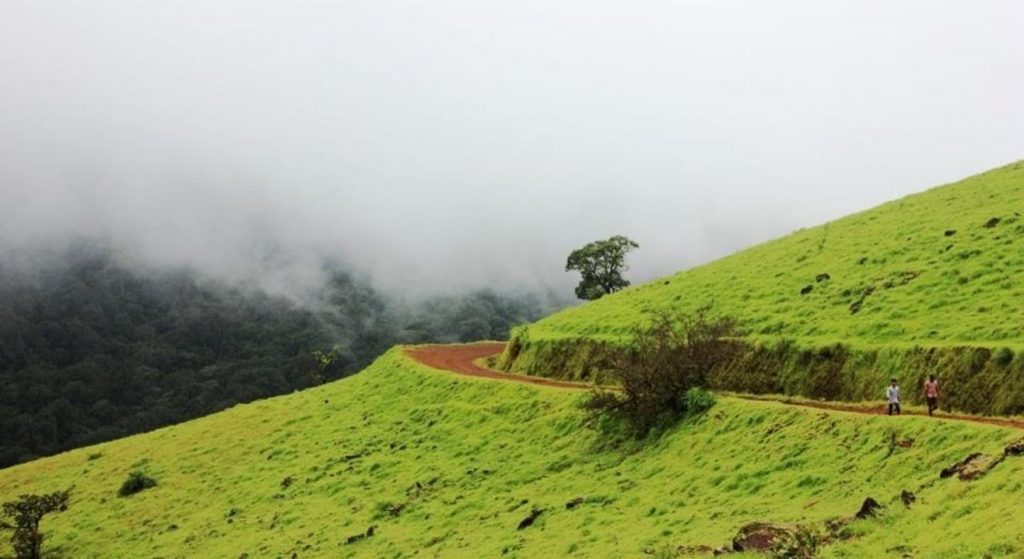 The Karnataka Government has declared this hill station a heritage site because of the ancient fort and temples it houses. You can visit the Nagara Fort here that dates back to the 18th century and also visit several old temples. Among the other things to do here is to go hiking and trekking.
Distance from Shimoga: 127 km
10. Kudremukh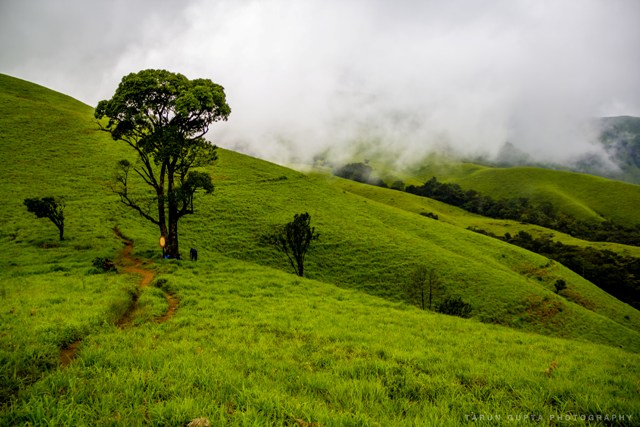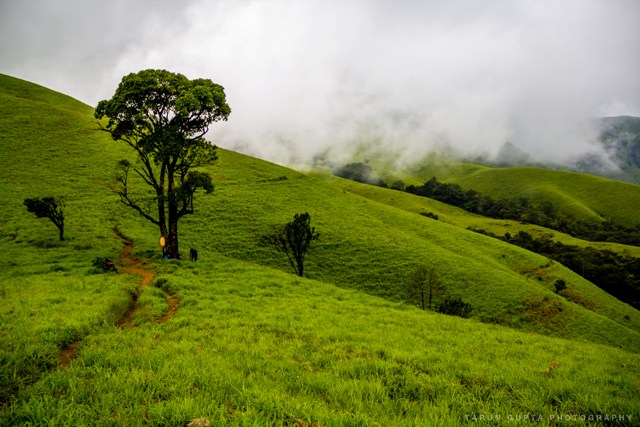 Blanketed by verdant greenery, Kudremukh is the right place for tourists who want to be surrounded by nature. You can visit the waterfalls here and also spot wildlife very often. Trekking here is also a very famous activity.
Distance from Shimoga: 40 km
If you want to visit these beautiful places that are blessed with unmatched natural beauty, then you can choose to take a car rental from Revv. Costing much lesser than the traditional taxi, the Revv cars are completely safe and sanitized, being an excellent option for all tourists. You can install the Revv app today to explore the flexible car rental plans by Revv.