Top 10 Places for Road Trip to Rejuvenate by The Riverside
Rivers — the gushing water-bodies that divide and diversify the borders. Their beauty is irresistible, and their presence glorifies even the surroundings. And do you know how impactful these rivers can be? Well, earlier, civilisations existed on lands near the rivers. Rivers have always impacted lifestyle and livelihood and this vacation if you are looking for a refreshing destination to spend some happy times, why don't you head to the riverside places of India?
Important things to keep in mind when travelling to riverside destinations of India!
You bet your journey is going to be totally refreshing if you are opting for road trips to riverside destination in India for you can then explore the place up, close, and personal. But to ensure that everything goes well, do follow the below listed guidelines.
★ Best time to head over to the riverside places — The best time to travel to the riverside areas is all throughout the year. These places are generally pleasurable and welcoming always.
★ Activities for you near the rivers — Looking for the top things to do near the riverside places? Check here:
River rafting 
Boating
Surfing 
Paragliding 
Parasailing 
Sightseeing 
Relaxing 
Bird watching 
The best riverside destinations of India to explore
Fortunately, India is criss-crossed by a rich network of rivers, tributaries, and distributaries. And there are all sorts of wonderful activities like boating, rafting, camping sites near these rivers. Read about them below:
1. Manali near Beas River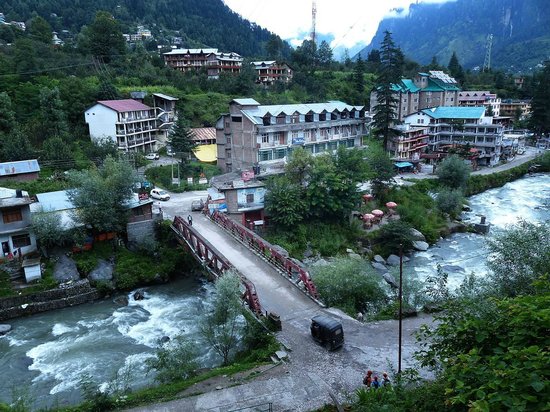 You definitely intend to take a self-drive car rental and visit Manali someday. It is everybody's favourite hill station and an outstanding location of the country. But do you know that it also prides in being near the very wonderful Beas River. The clear water and calm scenery around it is a blessing in itself that you shouldn't miss at all. And of course, how can we miss the mind-blowing river rafting experience? Not to mention the marvellous mountains that form a majestic backdrop. 
2. Jim Corbett National Park near the Ramganga River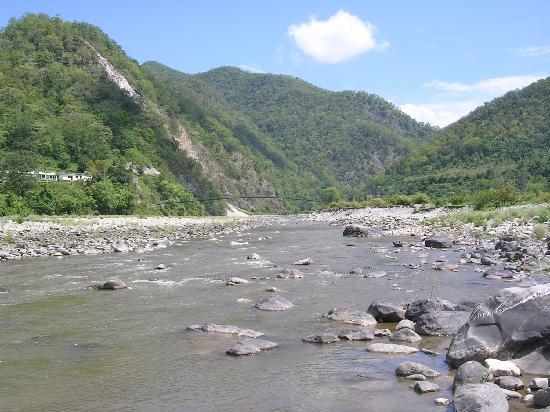 If you are a wildlife fan and even love the water bodies and the beauty around them, then Jim Corbett National Park near the Ramganga River should be your next destination. Apart from finding lots of rare species of animals and largest numbers of tigers here, you can try the camping experience near the riverside. 
3. Tirthan Valley near Tirthan River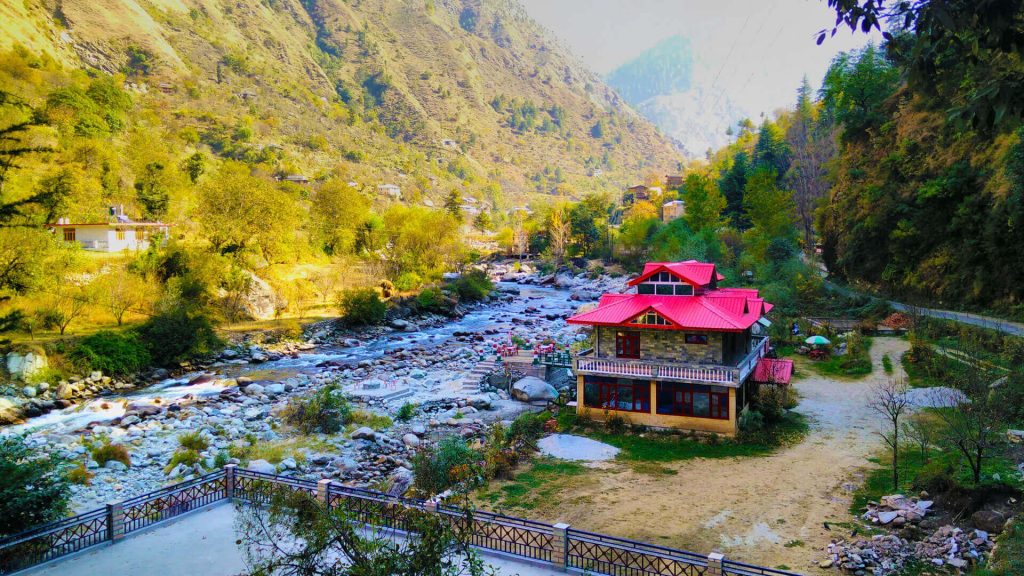 Himachal Pradesh is a totally stunning State of India. And the Tirthan Valley is like a glistening emerald with greenery stretching to the horizons and jaw-dropping beauty. But we are especially talking about one of the magnificent rivers in India around it – the Tirthan River. Apart from enjoying a wonderful drive along the riverside and spending some magnificent time near the beautiful greenery, you can spend your holidays in an exciting way near the river. Like, gather your friends and go fishing here, try camping near the river, trekking, and enjoy a fabulous bonfire with music.
4. Rishikesh near River Ganga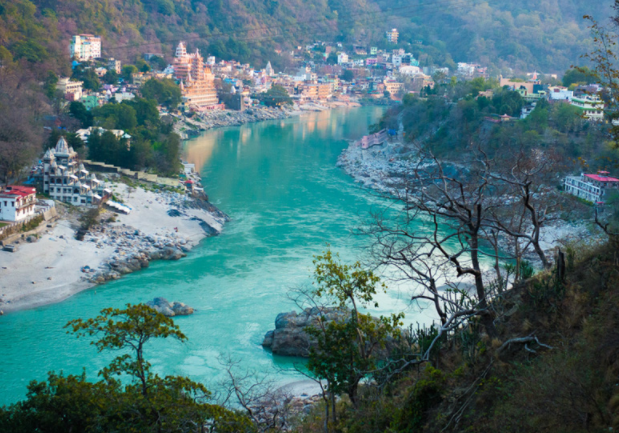 We all know that Rishikesh is a hotspot for adventurous activities in India. And since it's one of the best places to visit near prominent rivers in India, you can find all sorts of activities like river rafting, surfing, camping, etc. And if these adventurous activities aren't enough, you can even try jungle walking and mountain climbing at Rishikesh.
5. Varanasi near River Ganga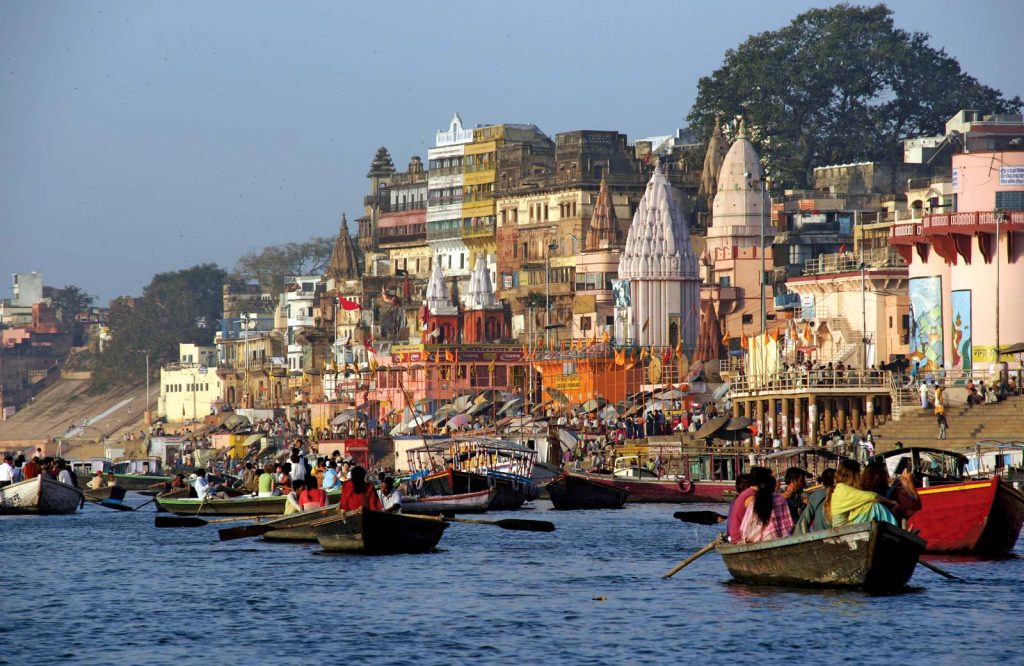 The importance of Varanasi and River Ganga in the religious realm of India is deep. Well, that's why it's one of the most visited religious places near rivers in India. Varanasi is the famous pilgrimage centre of the county and you get rid of all your sins by a dip in River Ganga. But you'll also get adventure lovers spending an ample amount of time enjoying boating, swimming, and pursuing walking trails near the River Ganga in Varanasi, apart from visiting the prominent temples and enjoying the local delectables and shopping.
6. Chadar near River Zanskar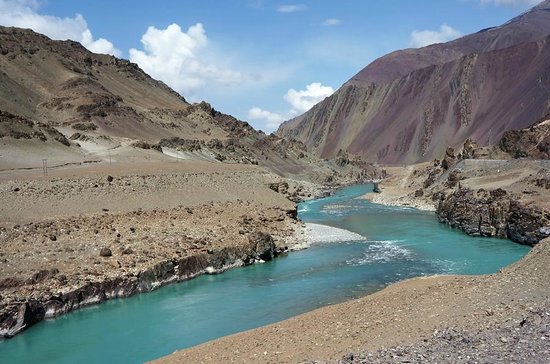 Can you imagine walking on a frozen river? Won't it be truly amazing? Well, enjoy such a fantastic time near the River Zanskar at Chadar in Ladakh. The place is the epitome of beauty with the most astonishing view of the great Himalayas and lovely glittering river near it. The thickest formation of ice on this river is during January and that's the best time to enjoy the most daring adventurous activity of trekking on this river.
7. Kolad near River Kundalika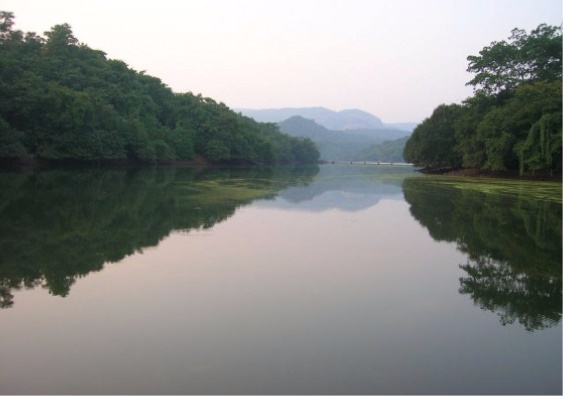 Maharashtra has this lovely hamlet called Kolad that lies just nearby River Kundalika. This offbeat destination is ideal for your camping experience and since River Kundalika is just around it, you can enjoy a plethora of adventurous activities at this place. Go river rafting and eco-camping at this place apart from spotting some beautiful birds.
8. Dandeli near River Kali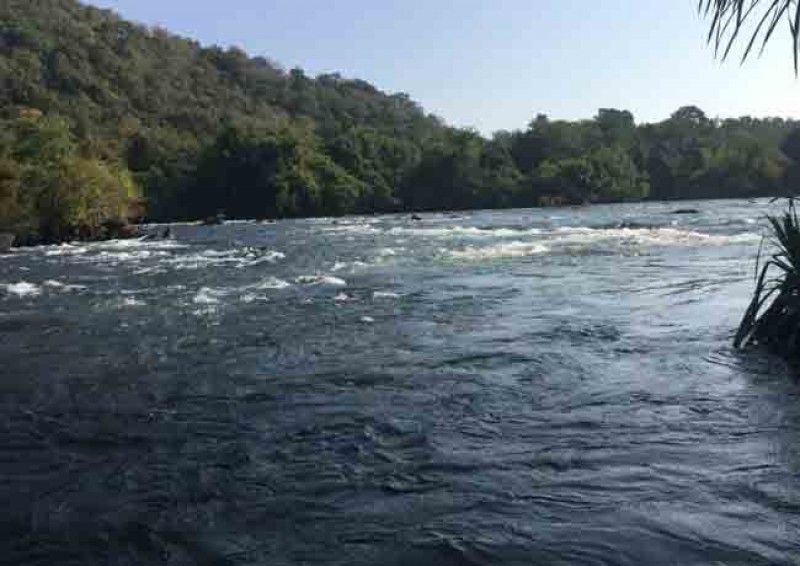 If you are in Karnataka, then just take a safe car rental from Revv and visit Dandeli near River Kali. You'll fall in love with this location because of its breathtaking beauty and lovely surroundings. The River rafting experience at River Kali is something worth enjoying. You'll also find lots of camping destinations near by the river along with fabulous trekking path and a chance to explore the wildlife of Karnataka as well. And if you are lucky enough, you can even spot the Black Panther in this area.
9. Kabini near River Kabini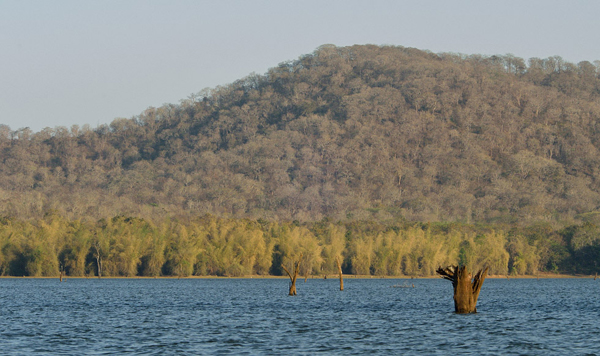 If the city life seems monotonous, then you can always get a nice peaceful time at Kabini. The wonderful greenery and the pleasurable camping experience here is totally outstanding. But we are especially talking about the adventurous activities stored in for you out here. Since this location is just near the River Kabini, you can enjoy river rafting to the hilt. And luckily, even the Bandipur National Park is located at this destination. So you can enjoy a jungle safari to this sanctuary as well and catch a glimpse of some rare animals like deer gaur, elephants, etc.
10. Darjeeling near River Teesta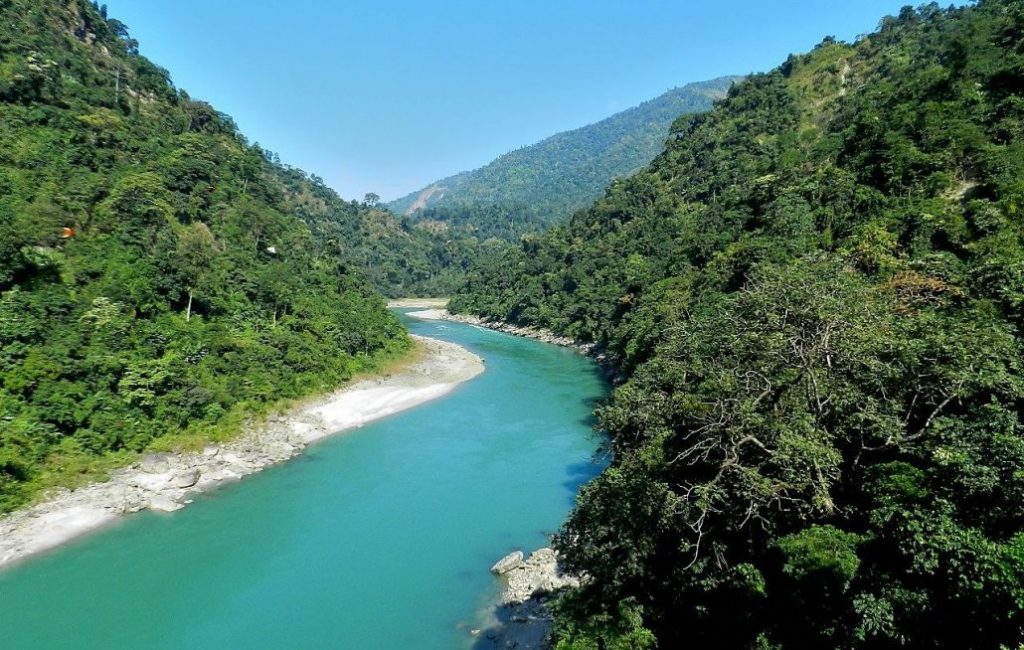 We are sure you love Darjeeling for the majestic mountains and wonderful tea gardens. But there is more to this destination. We are referring to the area near the River Teesta. The River rafting at this destination is a must try. Apart from it, you can go cliff jumping, mountain climbing, paragliding, parasailing, trekking, and camping at this place. Can you think of another all-round destinations for a perfect riverside holiday? And while you are here, don't miss trying the local Tibetan food.
A trip to the riverside destinations guarantees total refreshment and enjoyment. And to plan a successful one what you can do is, hire a car rental from Revv near these destinations and enjoy your trip comfortably and safely.