10 Places to Visit in Karnataka for a Memorable Family Vacation
Karnataka is certainly one of the states in India that is blessed with several types of places that are loved by tourists. While some of the places are known for their rich history, others are popular for their natural beauty. Whatever your taste is, you will get exactly the kind of place that you prefer. If you want to make some really good memories this vacation with your family or friends, you can easily choose from the places to visit in Karnataka and plan a road trip. A road trip will enhance the fun and you will be able to enjoy each moment of your vacation days. So, let us discuss some of the top attractions in Karnataka that you can plan to visit.
10 Destination in Karnataka for family holidays
1. Bangalore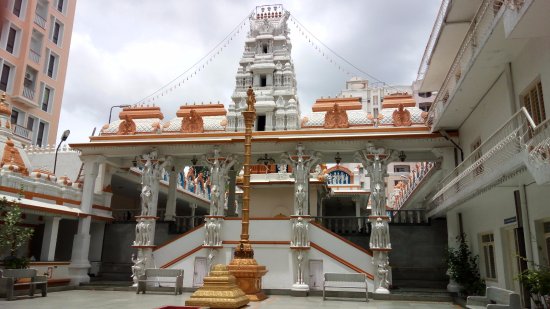 The IT hub of India, Bangalore is one of the most vibrant cities in Karnataka. From architectural wonders to monuments, from nature to gardens, you can find several things to see and do here in Bangalore. You will get several luxury hotels here where you can have a lovely stay.
Best time to travel: October to February
Tourist attractions: Bangalore Palace, Butterfly Park of Bannerghatta Biological Park, Tipu Sultan's Summer Palace, Lalbagh Glass Place, ISKCON temple, Wonder La Amusement Park, and Aerospace Museum
2. Coorg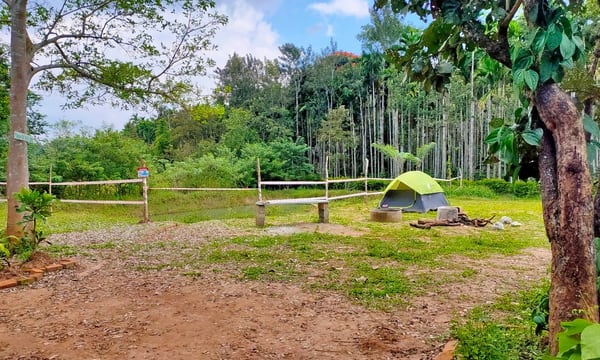 If you are wondering about how to make the best memories in Karnataka, then it is time you should plan your road trip to Coorg. Enveloped in greenery, there is a reason why this place is also called 'Scotland of India'. Get yourself ready to be covered by the aroma of coffee and give you the chance to enjoy the view of nature. The charm of Coorg is surely going to make you fall in love with this place.
Best time to travel: March to June
Tourist attractions: Abbey Falls, Iruppu Falls, Bylakuppe, Dubare Elephant Camp, and Nagarhole National Park 
3. Kabini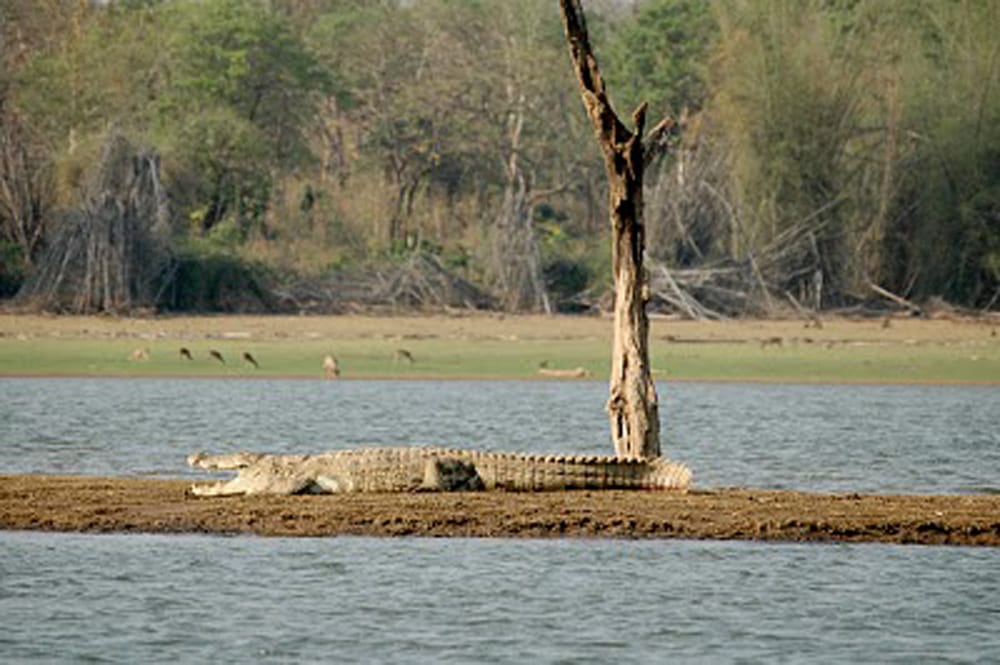 If you are a nature lover and also love spotting wild animals, you must visit Kabini. And when you are planning road trips with family in Karnataka in the summers, Kabini certainly is considered one of the top places. While you are here, you can enjoy boating in the Kabini river and explore the Kabini dam.
Best time to travel: November to June
Tourist attractions: Bandipur Forest, Rajiv Gandhi National Park, and Nagarhole National Park
4. Shimoga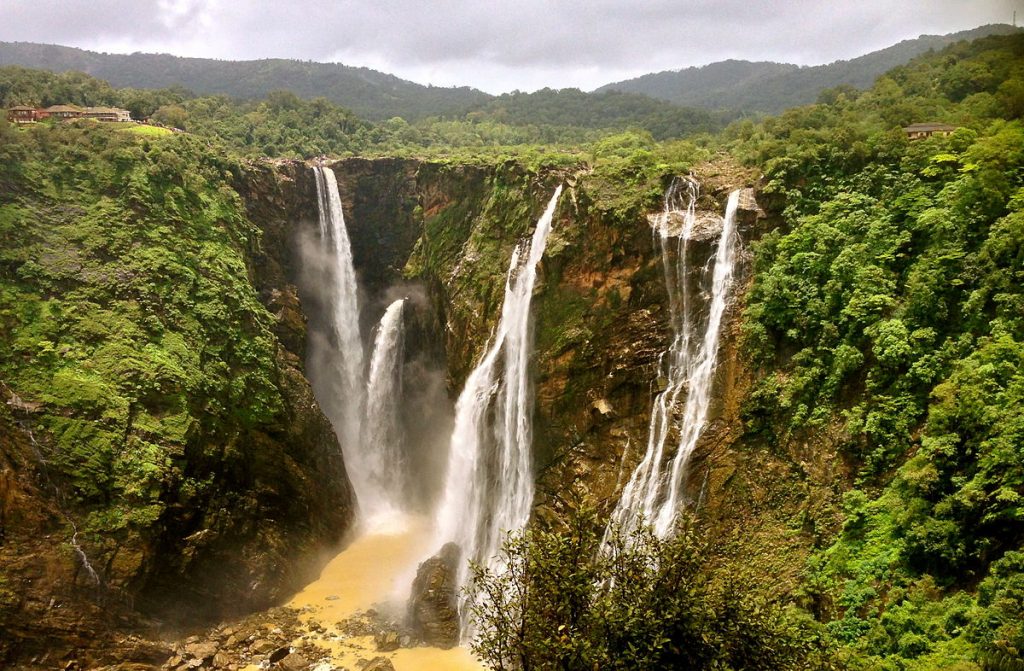 Shimoga is all about greenery, verdant green forests, and pristine waterfalls. This place has been ruled by several dynasties such as Chalukyas, Rashtrakutas, Kadambas, Gangas, and Vijayanagar. 
Best time to travel: October to March
Tourist attractions: Kote Seeta-Rama Temple, Shivappa Nayaka Summer Palace, Sacred Heart Cathedral, and Tyavarekoppa Lion Safari
5. Karwar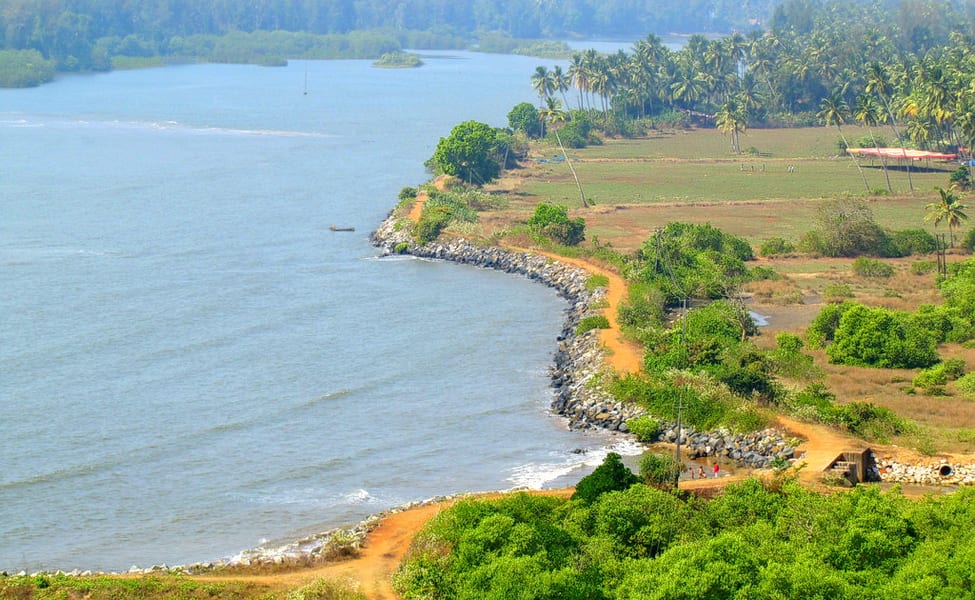 Karwar can be one of the memorable places in Karnataka for you. It is an offbeat beach destination, Karwar is perched near Karnataka and Goa border. This is a perfect place for people who are fond of visiting a little secluded place. You can find forts, beaches, and several temples here.
Best time to travel: October to February
Tourist attractions: Majali Beach, Kurumgad Island, Sadashivgad Fort, Durga Devi, and Nagnath Temple
6. Gokarna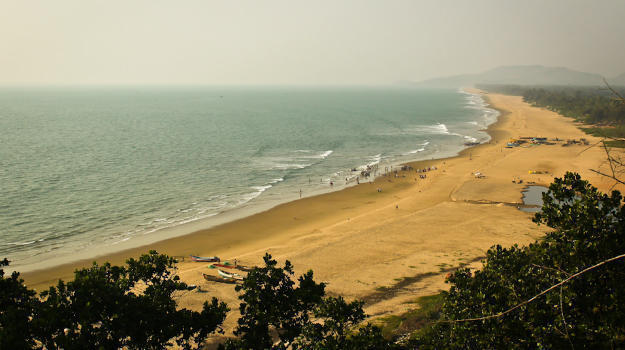 It is a significant Hindu pilgrim hub where you can find several temples. You can also chill at the pristine beaches here and even can indulge in the thrilling watersports.
Best time to travel: October to March
Tourist attractions: Maha Ganapati Temple, Mahabaleshwar Temple, and water sports such as snorkeling, banana boat ride, and parasailing
7. Bandipur National Park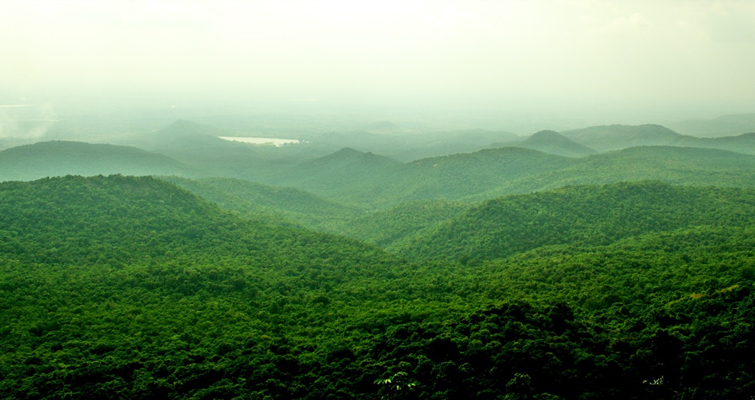 It is one of the most popular tiger reserves and bird sanctuaries in India that is home to majestic animals and several species of birds. You can come here for a day picnic and enjoy watching birds as well as wild animals in their own habitat.
Best time to travel: October to March
Tourist attractions: Biligiri Rangaswamy Temple, Himavad Gopalaswamy Temple, Anjaneyar Temple, and Biligirirangan Hills
8. Dandeli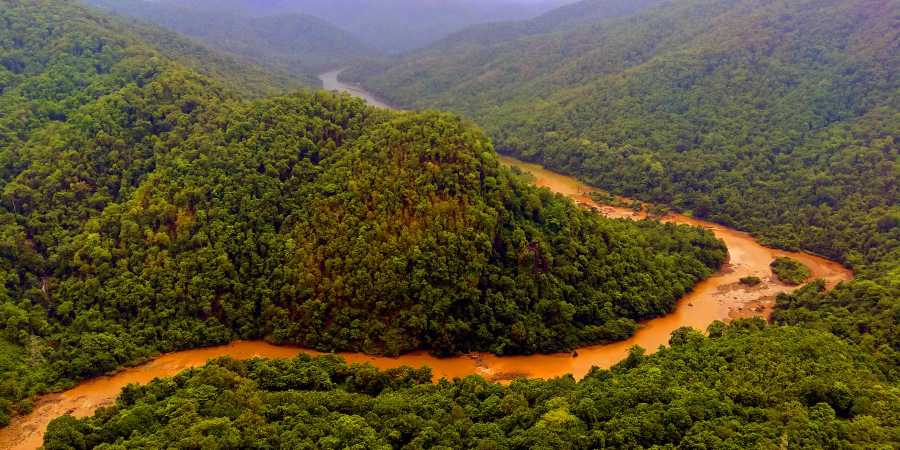 Some of the things that you can do in Dandeli are adventure sports, nature walks, night camps, boating, and angling in the Kali River. Sounds interesting? So, wait no more and make your road plan to Dandeli. This is an ideal place for people who love indulging in adventure activities.
Best time to travel: October to May
Tourist attractions: Shiroli Park, Dandeli Wildlife Sanctuary, and Kavala caves
9. Hampi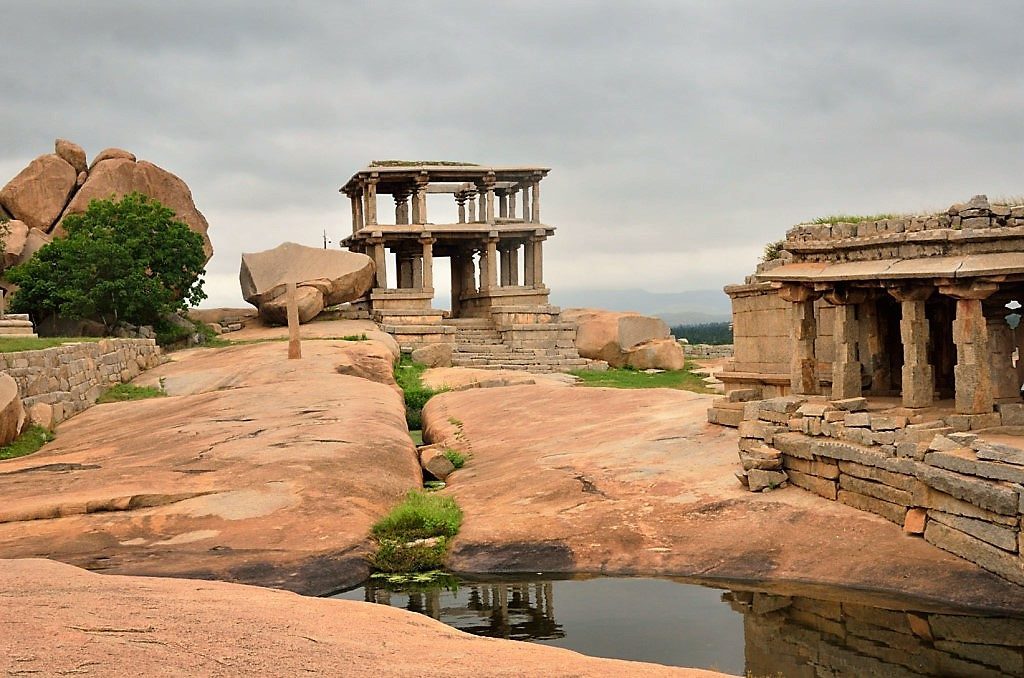 This is one of the historical places in Karnataka that has been in popularity for a long time. This place was recognized as a World Heritage Site by UNESCO and you can witness ruins and historical remnants of the Vijayanagara Kingdom here. The destination witnesses several history buffs all through the year here. If your family members are interested in history, this is the best place to take them.
Best time to travel: October to March
Tourist attractions: Vijaya Vittala Temple, Monkey Temple, Archeological Museum, Royal Enclosure, Queen's Bath, Virupaksha Temple, and Riverside Ruins
10. Chitradurga Fort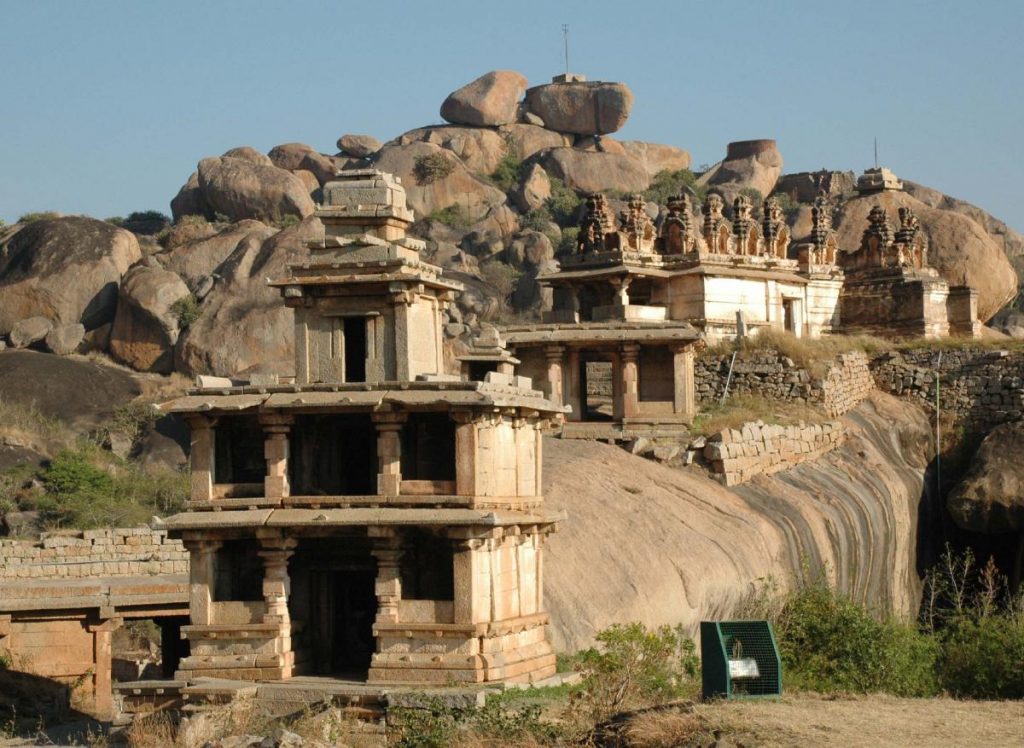 If you are looking forward to seeing some of the best and most popular monuments in Karnataka, you should visit Chitradurga Fort. The fort has been here since the Chalukyas era. It has even been mentioned in the epic of Mahabharata.
Best time to travel: October to March
Tourist attractions: Vani Vilas Sagar Dam, Ankali Mutt, Kugo Bande, Hidimbeshwar Temple, and Shouting Rock
While you are planning your road trips to Karnataka, you can also consider opting for a self-drive car rental service. You can get a car for rent in Karnataka from Revv by using some simple steps. However, get started with the first step of downloading the Revv app on your phone.