Road Trips to Visit Historical Places in Uttarakhand
Uttarakhand is well renowned for its fabulous natural beauty that draws a lot of tourists from different parts of the world. Another reason to visit Uttarakhand is to experience the rich cultural heritage as there were many places in this state which served as summer retreats during the colonial times. The best way to explore these famous monuments in Uttarakhand is through a road trip which also provides an opportunity to explore the green or snowcapped hills along the way. Here are some of the best road trips to cover the fabulous and refreshing heritage sites in Uttarakhand:
10 Heritage Sites and Famous Monuments in Uttarakhand
1. Katarmal Sun Temple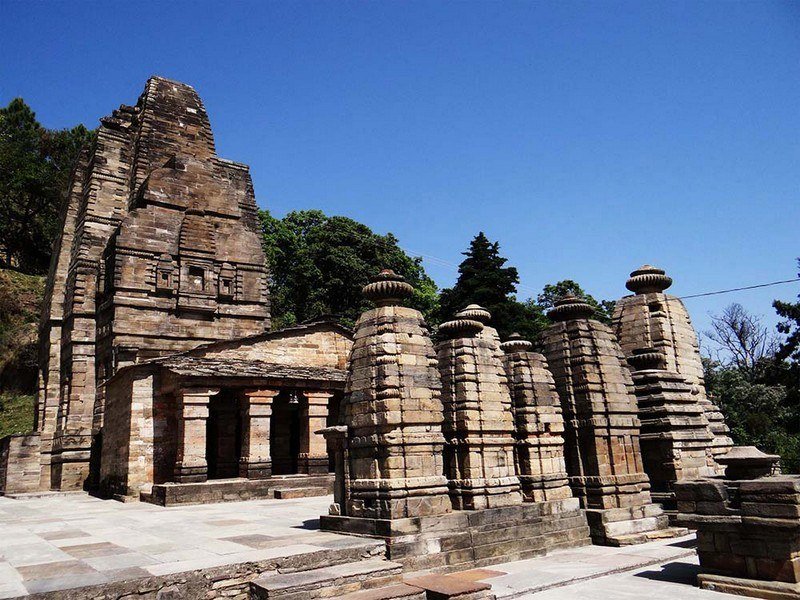 The Katarmal Sun Temple is located in Katarmal village of Uttarakhand is perched at a height of 2,116 metres above the sea level. It is the second most beautiful temple in India that is dedicated to Hindu God Sun. The temple was built in the 9th century by a Katyuri ruler, Katarmalla, who ruled the region. Apart from the main temple, there are 45 more shrines here that are dedicated to Lord Shiva, his wife Goddess Parvati, Lakshman, and Narayan. The shrine looks one of a kind when it receives the first rays of the Sun.
Best time to visit: November to February
2. Baijnath Temple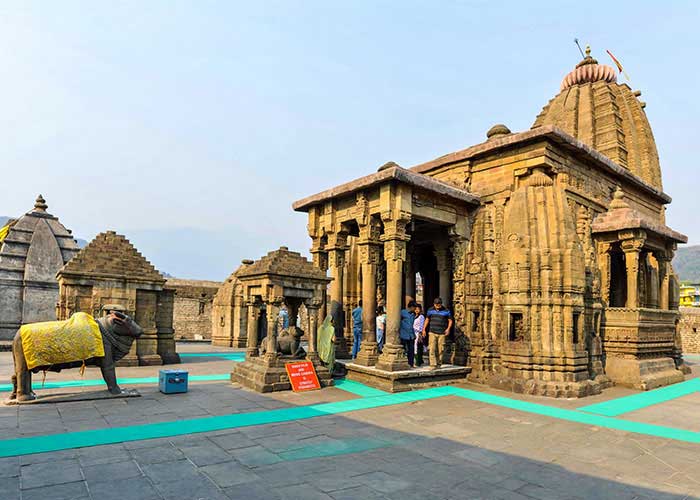 Located in the Garhwal hills, Baijnath Temple was built in the 12th century, and is dedicated to Hindu Lord Shiva. The temple is well-maintained and witnesses devotees from all across the country. There is no particular opening and closing time for this temple; however, it closes just before sunset.
Best time to visit: October to March
3. Dwarahat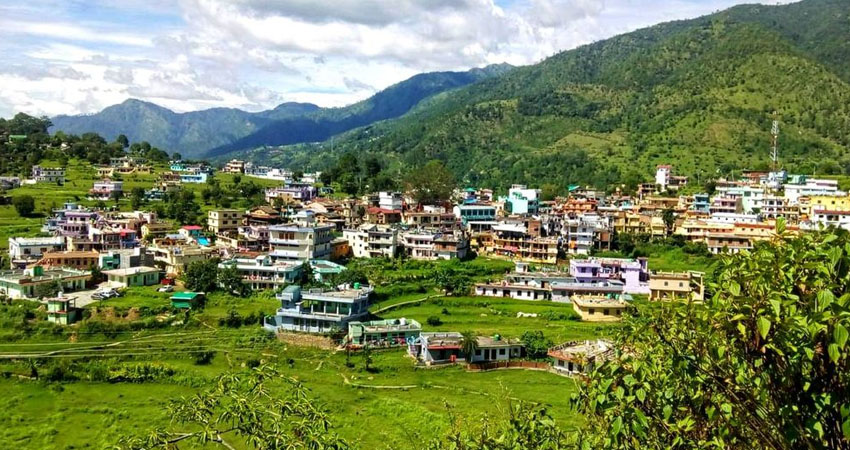 Dwarahat, located at a height of 2000 meters in the Kumaon Mountains, is one of the historical places in Uttarakhand. Known for its religious importance, Dwarahat has around 55 odd temples that were constructed by the Katyuri Kings during the medieval period. Apart from temples, Dwarahat is also a place where tourists can rejuvenate themselves and get some peace of mind.
Best time to visit: Anytime of the year, except the monsoons (August and September)
4. Bageshwar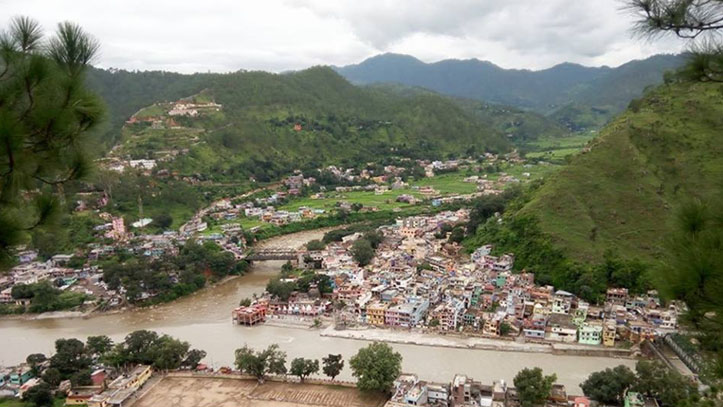 Bageshwar is the place where three rivers such as Saryu, Gomti and latent Bhagirathi meet. There are numerous temples from the ancient times located in Bageshwar, which are frequented by devotees and tourists from across the country. A few of the temples that you can see here include Baghnath Temple, Temple of Bamani, Chandika Temple, the Sriharu Temple and the Gauri Udiyar. Apart from visiting temples, you will have many things to do in Bageshwar, and among all, the most famous is trekking. You can go for trekking in Pindari Glacier or Pandusthal.
Best time to visit: October to March
5. Narendra Nagar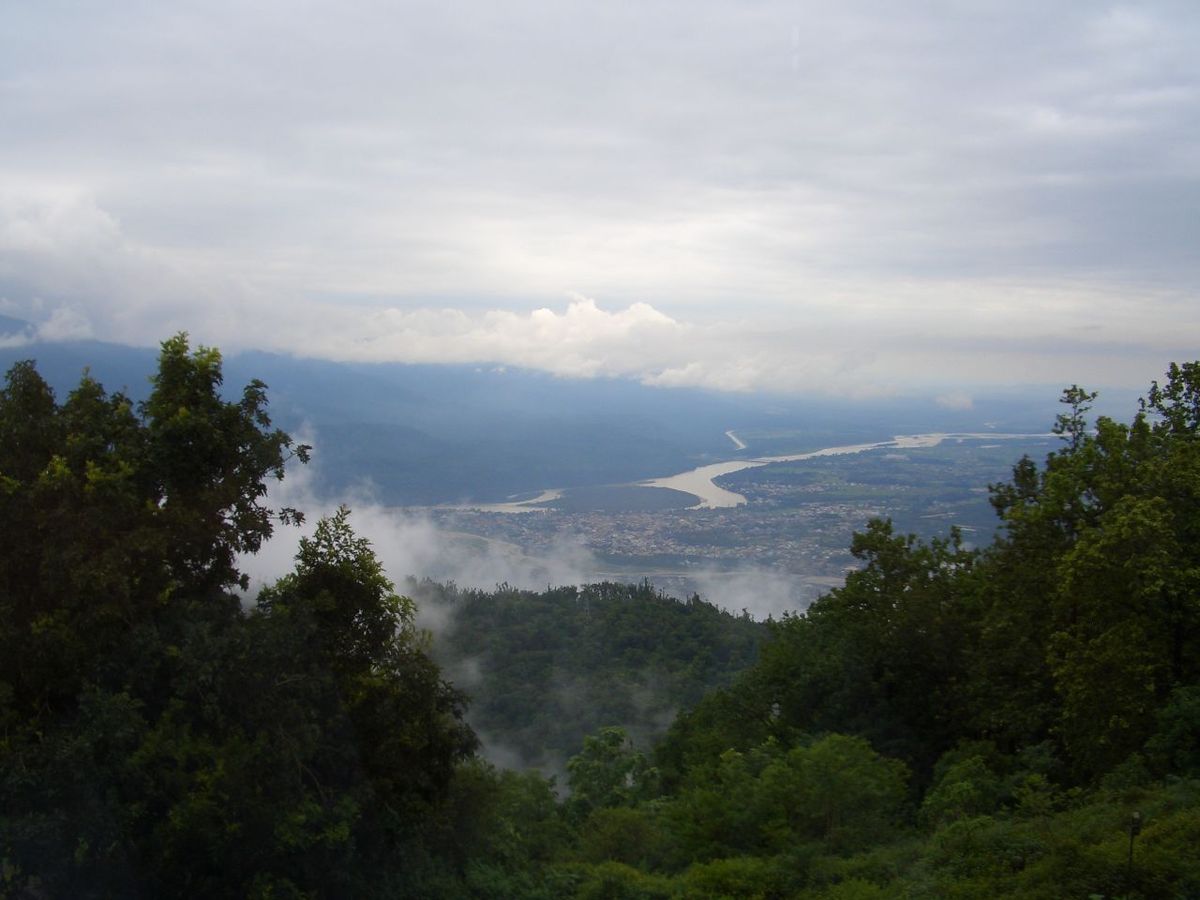 Narendra Nagar is located very close to Tehri Garhwal. You can admire the beautiful view of River Ganga and Doon valley from here.
Best time to visit: November to March
6. Patal Bhuvaneshwar Cave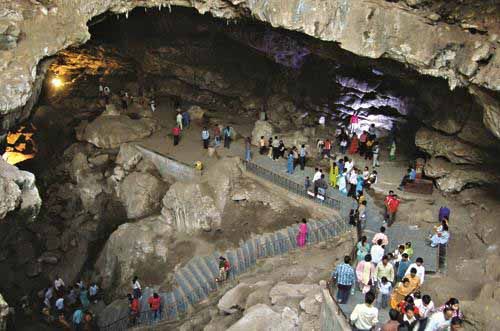 Patal Bhuvaneshwar Cave is located in Bhubneshwar village in Uttarakhand. There is not only one cave but a series of caves that starts with Patal Bhuvaneshwar Cave. From the point of entrance, the limestone cave is 160 m long and 90 feet deep. There is a temple of Lord Shiva along with 33 other types of deities in the cave. The cave was initially discovered by Raja Ritupurna, who was a king in Surya Dynasty. He ruled Ayodhya during the Treta Yuga.
Best time to visit: October to March
7. Nainital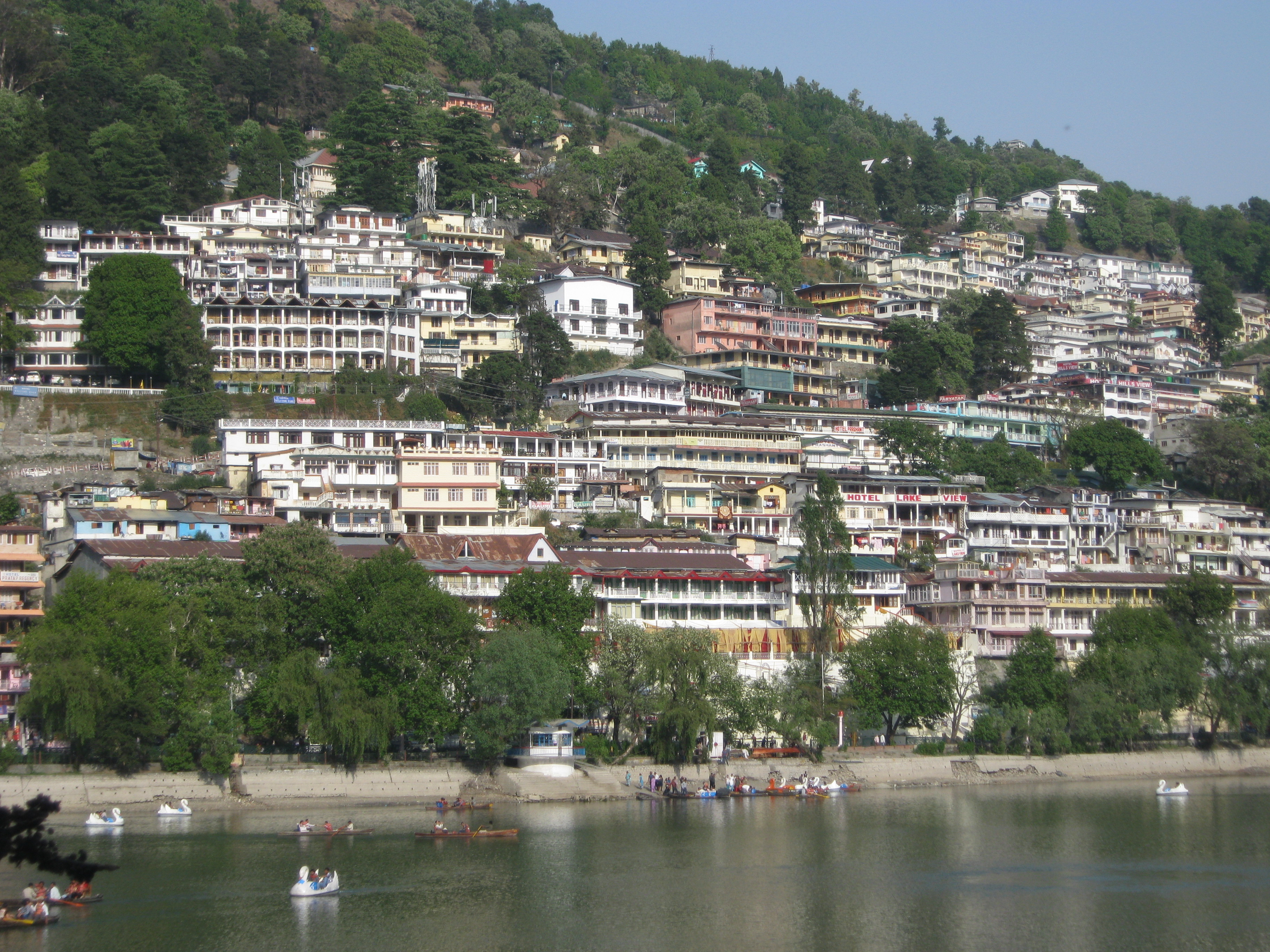 Nainital is undoubtedly one of the best places to visit in Uttarakhand. The place is known for its scenic beauty and lakes. It is in fact a favourite weekend destination for many tourists in North India. Apart from its natural beauty, Nainital is also known for its historical importance. One of its historical attractions is Mukhteshwar Temple, which is more than 350 years old. When you are in Nanital, you may need to pay entry fee to visit some of the attractions.
Best time to visit: October to June
8. Pithoragarh Fort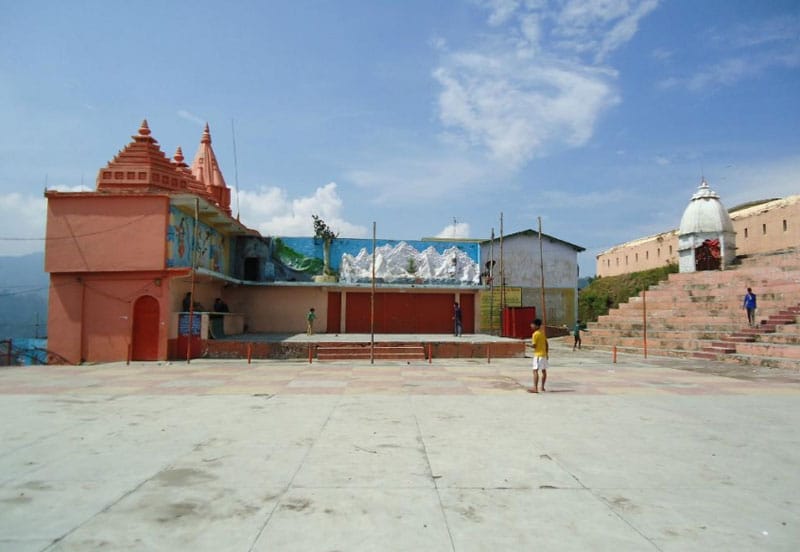 Pithoragarh Fort, located in Pithoragarh, was built in the year 1789 by the Gorkhas after they invaded the town. You can have lovely views of the Kali Kumaon from the fort.
Best time to visit: October to February
9. Vanasur Ka Kila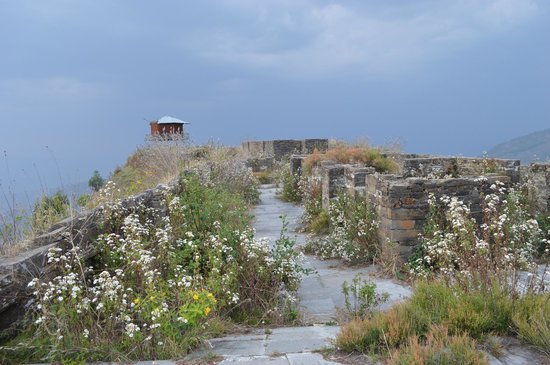 Vanasur Ka Kila, also spelled as Banasur Ka Kila is located at a distance of 7 km from Lohaghat and 20 km from Champawat. The place is believed to be the capital of demon Vanasur who was defeated by Lord Krishna. At present, you can only see the ruins of the fort, and have spectacular views from here.
Best time to visit: October to December
10. Kalsi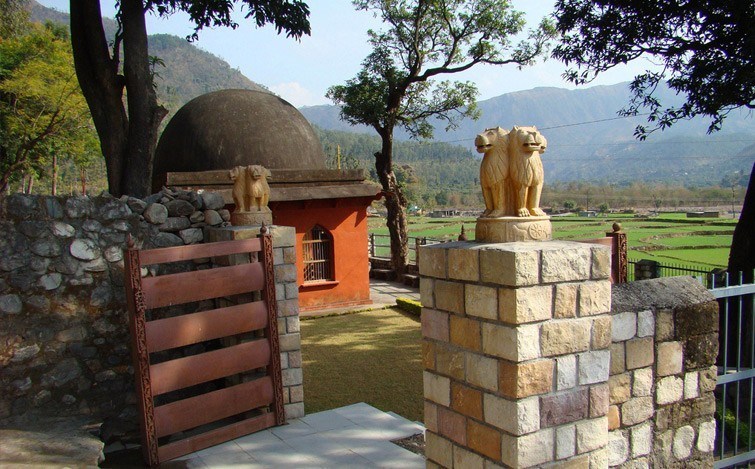 Kalsi is a small village in Uttarakhand which is popular for its historical significance. Two of its attractions which are admired by history buffs are Timpli Pass and The Ashokan Rock Edict. At The Ashokan Rock Edict, you can see a pear-shaped quartz rock on which King Ashoka's fourteenth edict is inscribed in Pali language and the Brahmi script. It dates back to 253 BC. Timpli Pass is the place where the battle between the British and the Gorkhas took place.
The historical places in Uttarakhand are evidence of the heritage and grandeur of the empire that have risen and fallen in this beautiful land. The best time to travel Uttarakhand is during the winters, and these road trips are sure to make you feel rejuvenated nestled in the lush flora on the hills. To choose a ride that is dependable and suitable for the terrain of this area, you can rent a car from Revv in Uttarakhand and free your mind from the woes of driving.