Road Trips to Visit Historical Places in Himachal Pradesh
Perched on the western Himalayas, Himachal Pradesh is one of the most beautiful states in the country, where you can actually find peace. The serene landscape, pleasant weather, and options for various adventure sports, will enable you to either find yourself amidst the tranquil environment of nature or experiencing adrenaline rush with the several adventure activities. Apart from scenic beauty and so many adventure sports options, the state also boasts many monuments. While you are taking a road trip, you must cover all the pilgrim and heritage sites in Himachal Pradesh. Here are some of them mentioned below:
10 Best Historical Places and Heritage Sites in Himachal Pradesh. 
1. Hadimba Temple, Manali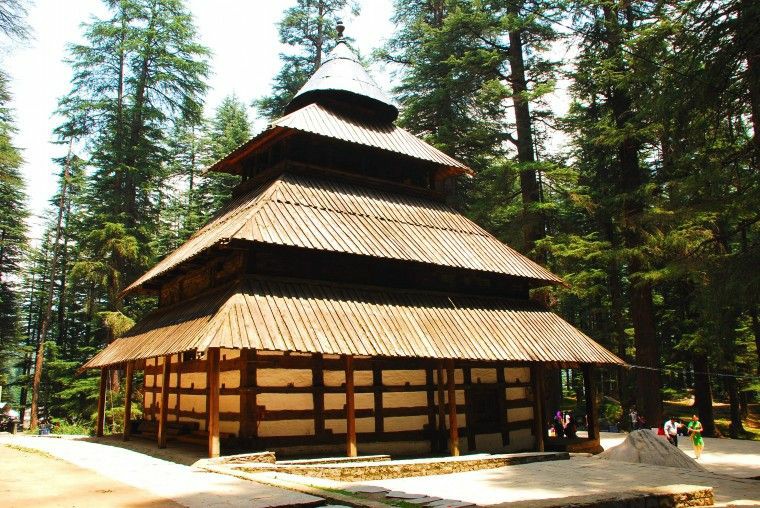 Hadimba Temple, Manali, one of the best places to visit in Himachal, is placed on a rock, which according to Hindu mythology is image of Goddess Hidimba. The temple is dedicated to Hidimba, wife of Bhima. The temple looks very different from other Hindu temple as the doors are made of wood and the roof is cone-shaped. The temple is surrounded by cedar forest. The temple is not only famous for its historical significance but also for its scenic surroundings.
Timing: 8 am to 6 pm
2. Kangra Fort
Kangra Fort is one of the historical places in Himachal Pradesh, which dates back to the period of Hindu epic Mahabharata. This fort was ruled by Trigarta Kingdom. This is the oldest fort in the country and the largest fort in the Himalayas. This fort was highly protected by the Kings to keep the treasures safe.
Timing: 9 am to 5 pm
3. Key Monastery, Spiti Valley
Located at a height of 4,166 m above the sea level, Key Monastery in Spiti Valley is a Tibetan Buddhist Monastery.  It is one of the famous monuments in Himachal Pradesh. The monastery is also called as Kye Monastery and Ki Monastery. The monastery was founded by a student Dromton, of teacher Atisha, in the 11th century. It is the largest monastery in the entire Spiti Valley. Over 300 lamas receive their education in this monastery. Key Monastery is visited by tourists from across the world. It is in fact the best place if you are looking for some inner peace.
Timing: 6 am to 6 pm
4. Kalka Shimla Railway
Kalka Shimla Railway or Toy Train is under the UNESCO World Heritage list. The train runs on a narrow gauge track and you can have some of the best views while travelling through this. However, if you are traveling through a car and on a road trip, you can still click some photographs with the toy train.
Timing: Starts from Kalka at 5.25 am and reaches Shimla at 9.25 am
5. Jaitak Fort, Nahan
Located on the top of Jaitak Hills, the Jaitak Fort was constructed in 1810, by Ranjor Singh Thapa, a Gurkha leader. This fort was built with materials that were recovered from the Nahan fort after it was destroyed.  The fort is located at proximity of 25 km from Nahan.
6. Baijnath Temple
Baijnath Temple was constructed by two merchants and devotees of Lord Shiva, Ahuka and Manyuka, in 1204 AD. This temple is unique than many temples in the country because here both Lord Shiva and King Ravana are worshipped. This temple is situated in the Dhauladhar Himalayan Range. Apart from all of this, the temple is also famous for its architecture. One, who wants to cut ties from the city life and spend some days in tranquility, can visit this place and relax to the core.
Timing: 9 am to 5 pm
7. Chokling Monastery, Bir
Chokling Monastery, also called as Pema Ewan Chogar Gyurme Ling Monastery, located in Bir Tibetan colony, is a major tourist attraction in Himachal Pradesh. On visiting this monastery you will find the grand Stupa and statue of Padmasambhava. The monastery was built in 1960 under the guidance of Neten Chokling Pema Gyurme. It is currently headed by the third son of Neten Chokling Rinpoche III, Dzigar Kongtrul Rinpoche. In the centre of the monastery, you will be able to see the 8th Century Buddhist master's statue of Padmasambhava or Guru Rinpoche.
Best time to visit: April to June
8. Chamunda Devi Temple, Kangra
One of the historical places to cover on a road trip in Himachal Pradesh is Chamunda Devi Temple, Kangra. The temple is dedicated to holy goddess Chamunda Devi, where she is bordered by deities Bhairava and Hanuman. You can enjoy a fantastic view of Dhauladar ranges from the temple.
Best time to visit: March to June
9. Naggar Castle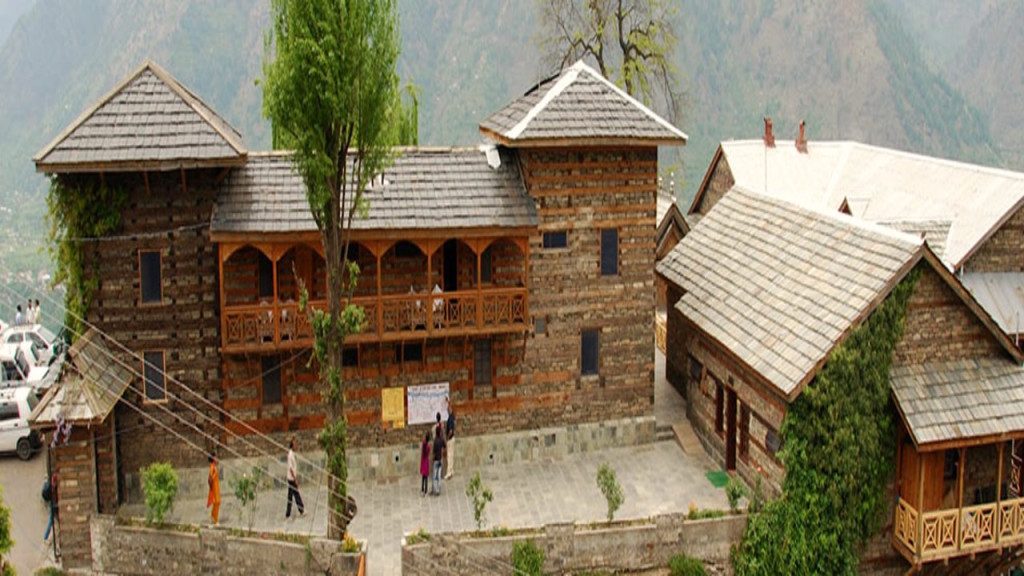 Overlooking the striking valley of Kullu, Naggar castle dates back to medieval period. Made of wood and stone, this castle was built in 1460 AD. You will see a combination of Himalayan and Western style of architecture in this castle. The property belonged to Raja Sidh Singh; however, in 1978 it was turned into a heritage hotel by the government. Today, it serves as a hotel as well as one of the important tourist attractions in the state. You will also find many paintings in this castle, which were made by Russian artist Nicholas Roerich.
Timing: 7 am to 10 pm
10. Kuthar Fort
Kuthar fort is the oldest fort in the Solan region, which is believed to be more than 800 years old. The fort covers a large area and also has several fresh-water springs.
Timing: 8 am to 6 pm
There are so many historical places in the state and to explore all the options you have to drive a lot from one town to another. And, taking car rental services by Revv can really save you from surprises. There are very less formalities that you have to carry out to rent the car. What are you waiting for? Contact Revv today and pack your bags for the enchanting road trip.