Otherworldly Destinations in India to Explore and Enjoy Hot Springs
Hot springs- not the most common topic to talk about, but exploring them is a unique experience that most of us would want to have. And if you have been planning for road trips in India lately, you can consider hot springs destinations that not only look mesmerizing but also have healing properties. From families to couples, these places are perfect for all kinds of tourists. Now, all that you need to do is to add the hot springs places in India to your bucket list and get started for the trips.
14 Best Hot spring in India for a family holiday
1. Chumathang
If you are looking for hot springs in cold destinations, you can choose Chumathang. Located in Ladakh, you will forget the chilled weather of the place by taking a dip in the hot spring here. Like many other hot springs in the country, this hot spring is also believed to have medicinal properties.
Best time to travel: June to August
2. Panamik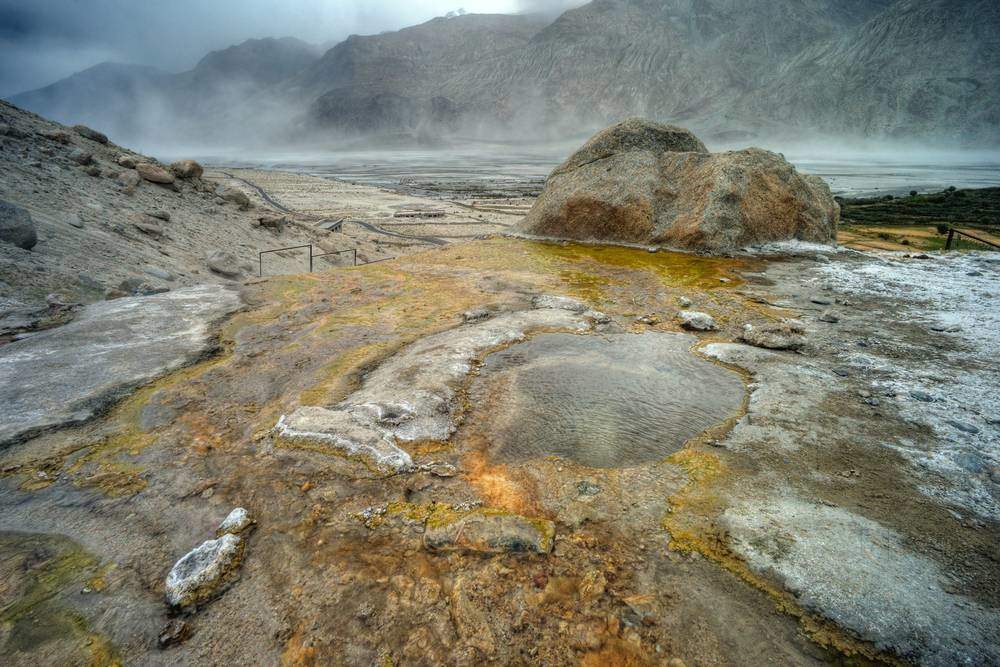 As we talk about several locations of the hot springs in India, Panamik is one of the most famous of them. This place is popular for the sulphur springs and tourists from all nooks of the country visit this place to take a dip into the medicinal water. There are separate pools for males and females, cabins with showers, and changing rooms. While you are here, you can witness the beauty of the Nubra Valley and totally enjoy the hot springs of Panamik. For bathing in the hot bath complex, you will have to pay a fee of INR 20 per person.
Best time to travel: June to August
3. Manikaran Hot Springs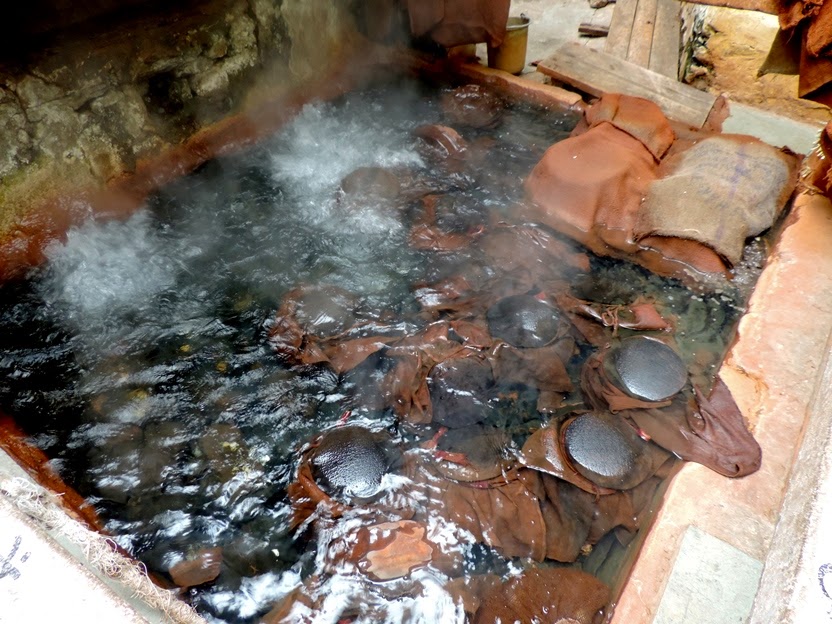 Located in the pilgrimage site in Parvati of Kullu district, Manikaran is popular for housing sulphur hot springs. This hot spring is located just beside the Sikh temple, and the view of the location looks no less than heaven during the winters.
Best time to travel: May to July and November to January
4. Kheerganga Hot Springs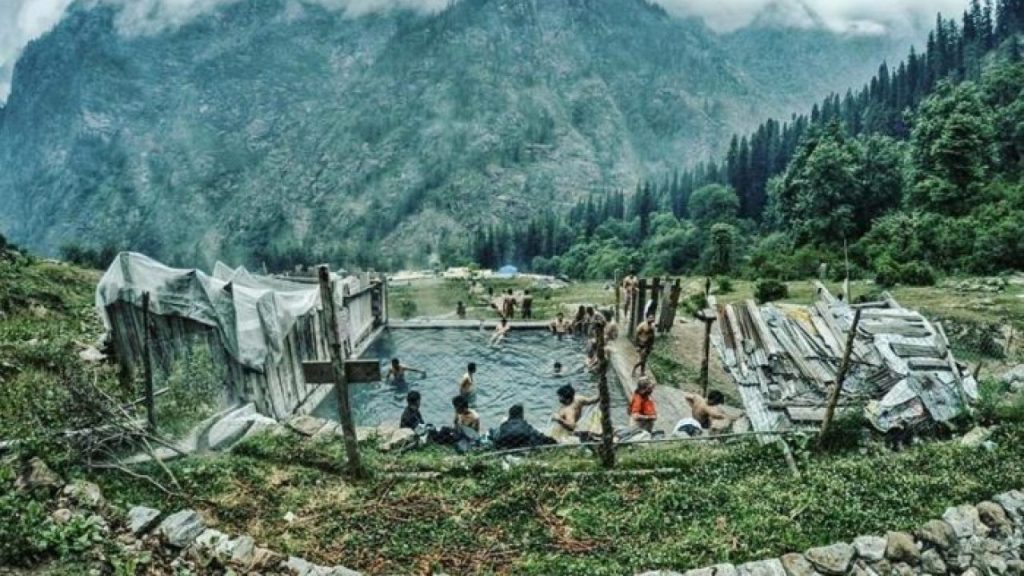 Imagine trekking through the thick woods in the Kullu district and then taking a dip in the hot springs. Well, you can do precisely this in the Kheerganga Hot Springs. This is an exceptional experience as apart from the hot water springs, you can also enjoy the view of the landscapes.
Best time to travel: October to May
5. Tattapani Hot Springs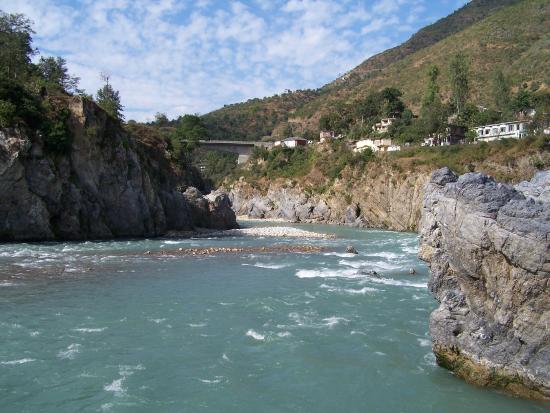 One of the most famous places to visit in India for hot sulphur springs is Tattapani. Bathing in this hot spring can cure many ailments such as bone and joint diseases. You can also enjoy the beauty of this place other than the hot springs.
Best time to travel: April to May; from 7 am to 1 pm and 2 pm to 10 pm
6. Vashisht Hot Springs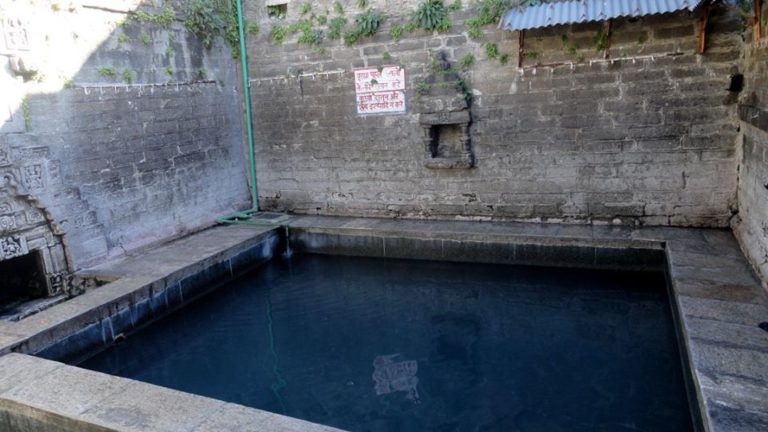 Vashist is a small village known for housing one of the best hot springs. There are separate hot water pools for men and women. While you are here, you can also enjoy a cabin stay.
Best time to travel: May to October
7. Kasol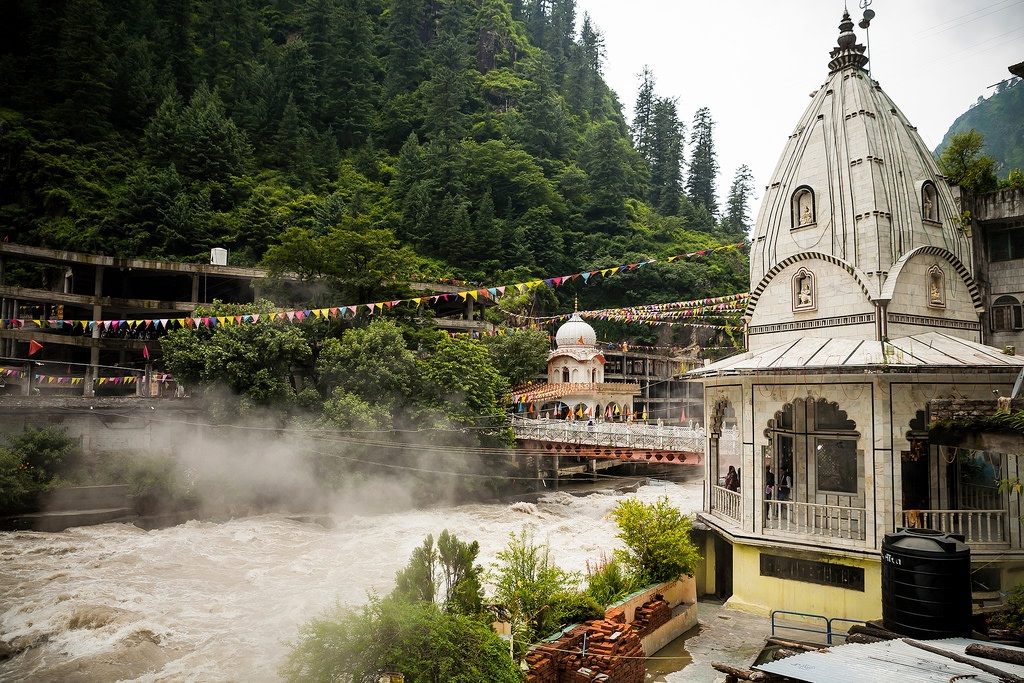 This beautiful town located in the Parvati Valley of Himachal Pradesh is visited by tourists from all around the world. Among the many beauties of this place, one of the most sought after is the hot springs. The hot springs here are surrounded by picturesque views of the majestic Himalayas. You will also find many facilities such as a shower, changing rooms, and a hot water pool. All of these are managed by the government.
Best time to travel: September to April
8. Tapovan Hot Springs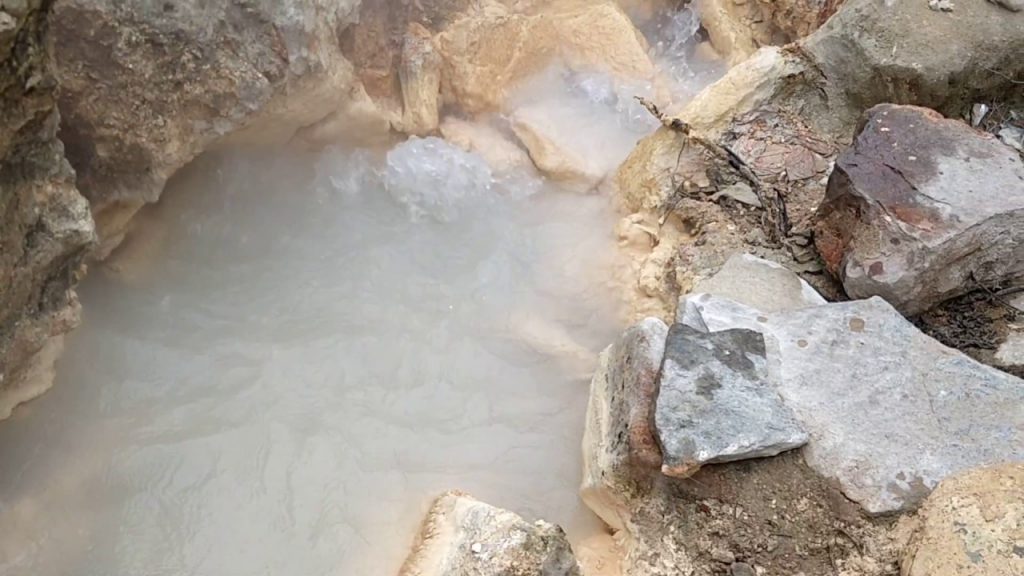 The hot springs here come out from the yellow-soiled hill. The hot springs here are rich in sulphur and so hot that you can even boil an egg by dipping it in the water. Therefore, you must check the temperature of the water before taking a dip into it.
Best time to travel: April to June
9. Gaurikund Hot Springs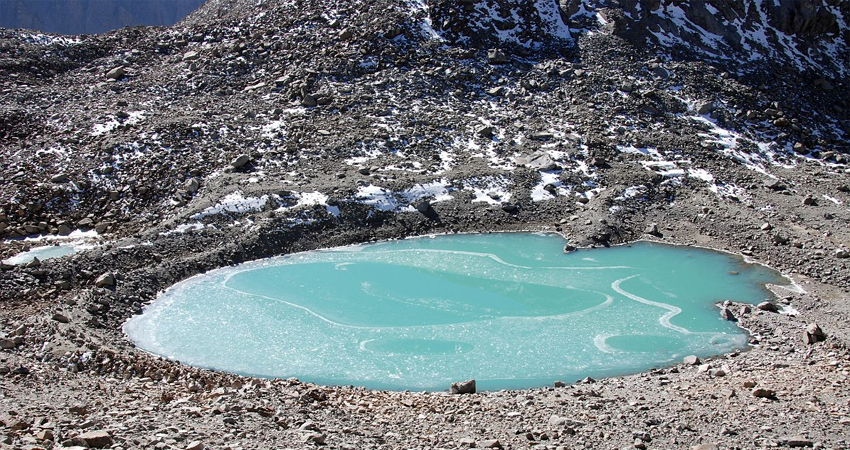 Gaurikund Hot Springs is a famous pilgrimage site which is located 6000 feet above sea level. It is a famous bathing spot because of the hot springs and also a base camp for people who wish to trek to Kedarnath temple. This place is visited mostly by adventure enthusiasts. However, even if you are not an adventure freak, visiting this place will give you an energy boost for many days.
Best time to travel: April to June
10. Rishikund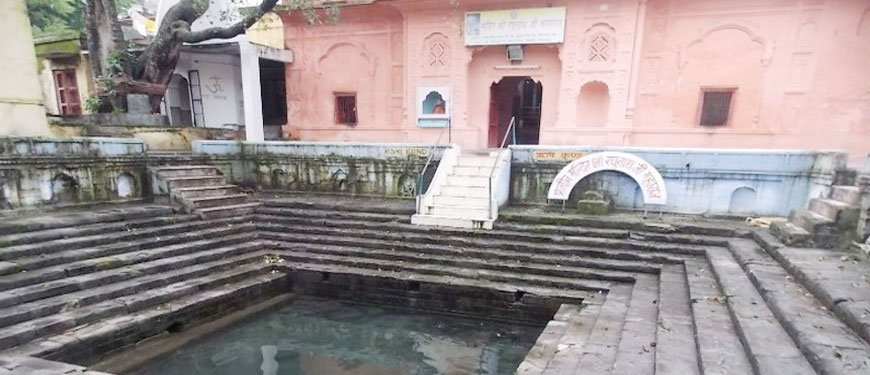 Rishikund or Gangani, located in the state of Uttarakhand, is another place that houses hot springs. As you bathe in the hot springs here, you will not only feel the warm water but also get a spiritual feeling which is tough to match. 
Best time to travel: November to January
11. Suryakund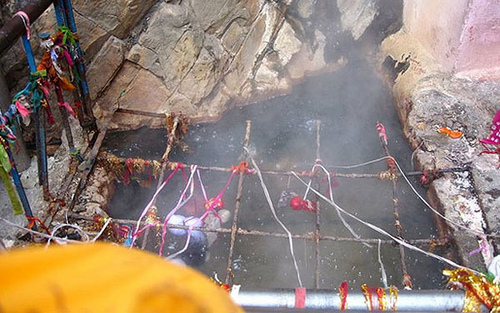 Suryakund is visited by devotees all through the year. The place is surrounded by mountains blanketed by snow. The hot spring here is situated near the Yamunotri temple. For a religious yet adventure experience, you must visit this place.
Best time to travel: April to June
12. Reshi Hot Water Spring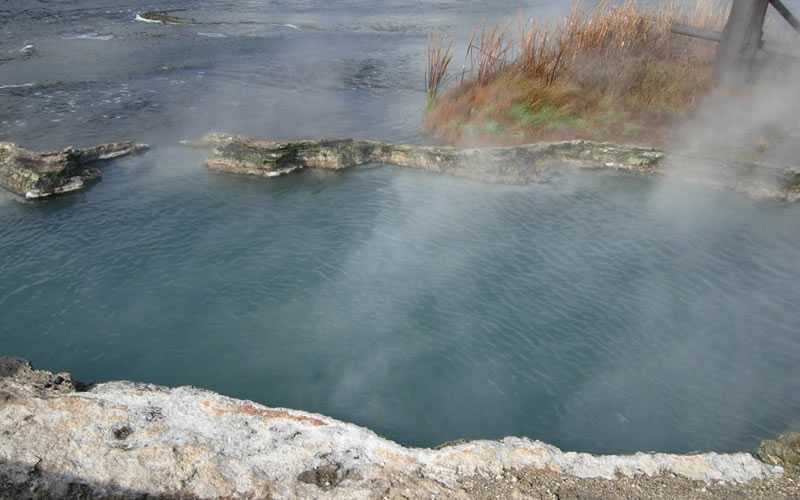 Located in the beautiful state of Sikkim, this hot water spring is worth visiting. While you are here, you can bathe here to cure skin diseases and even take a view of the scenic landscape.
Best time to travel: December to March
13. Jakrem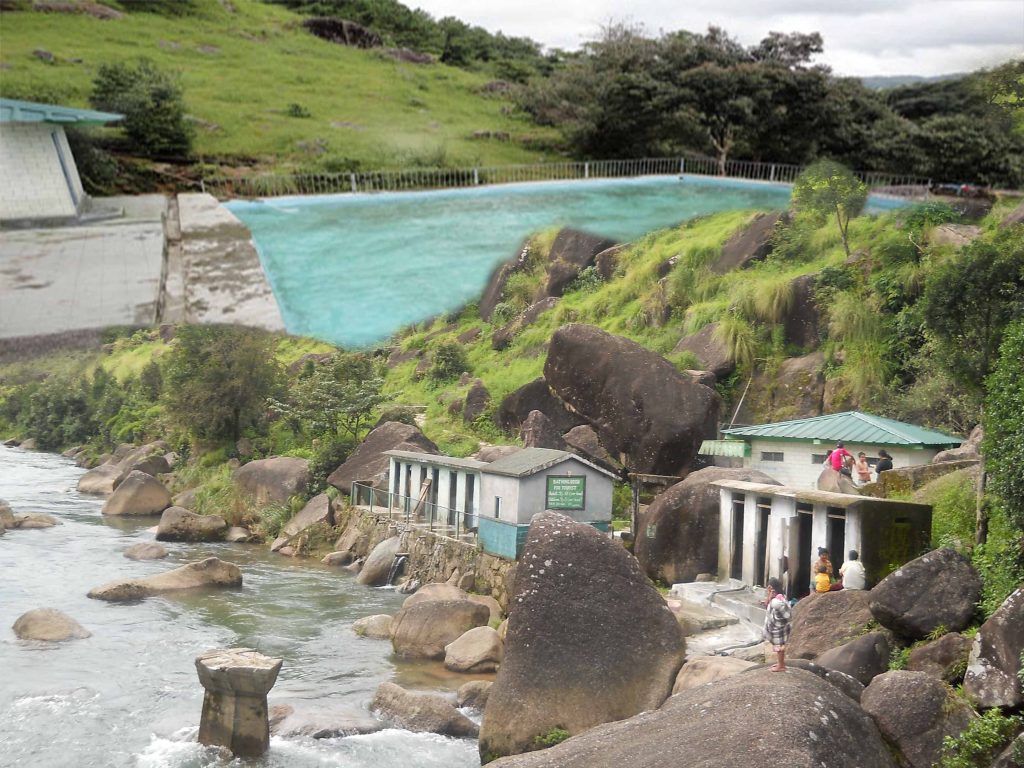 If you are looking for a thinly populated place where you can enjoy a dip in the hot springs, you should head to Jakrem in Meghalaya. The place is lesser-known but worth exploring.
Best time to travel: December to March
14. Dhuni Pani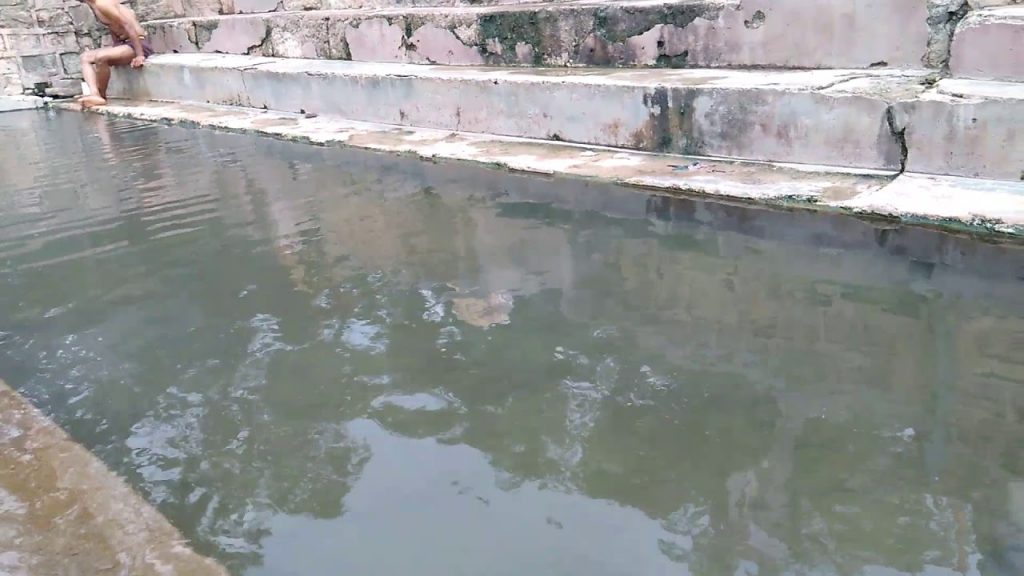 Not many people know about this fascinating hot spring in Madhya Pradesh. You have to trek from Amarkantak to reach this hot spring water. This hot spring has healing properties; thus, you can plan the trip with your family here.
Best time to travel: October to March
If you are looking for your next adventure, a road trip to these beautiful destinations is perfect to explore by taking a car rental in India. There are some amazing self-drive car rental services by Revv that you can take to visit these places and enjoy to your heart's content. Just download the Revv App or visit the Revv website to find the perfect car for your next trip.