Engaging Activities to Explore while on Tirupati Roads Trips
The ancient town of Tirupati is mostly famous for the number of temples that it houses. One of the most famous temples that you can find here is Sri Venkateswara Swamy or Tirupati Balaji temple. Pilgrims from across the country visit this temple to worship the deity here. Apart from the temples in Tirupati, there are several places to visit and things to do here that you will love each moment of your trip to this destination. Therefore, let us check out the attractions to explore and activities to indulge in on your road trip to Tirupati.
13 Places to visit and things to do in and around Tirupati 
1. Sri Venkateswara Swamy Temple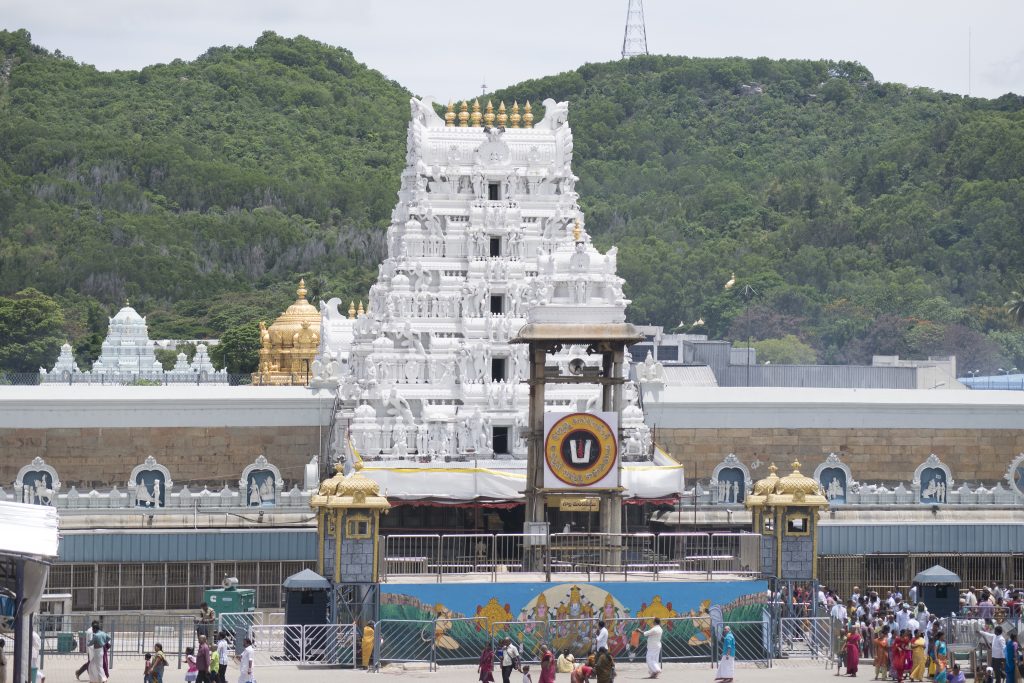 Sri Venkateswara Swamy Temple, also called Tirupati Balaji temple is the most famous temple in Tirupati as well as the entire country. It is one of the richest religious places in the world which receives around 50,000 to 100,000 devotees every single day. Built in Dravidian-style architecture, this is one of the most famous tourist attractions in Tirupati that you must visit.
Timings: 02:30 am to 01:30 am
2. Sri Govindaraja Swamy Temple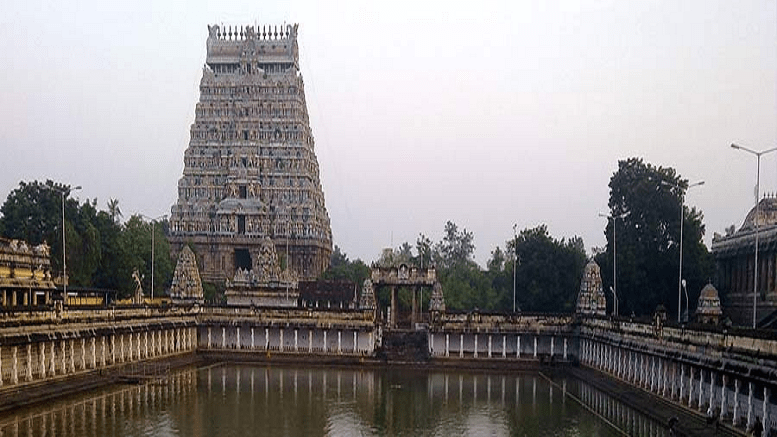 While you visit the temples in Tirupati, you must take a tour of Sri Govindaraja Swamy Temple as well. This Vaishnavite temple is seven-storied and was constructed in 1130 AD by Saint Ramanuja.
Timings: 05:00 am to 12:30 pm; 01:15 pm to 04:45 pm; 06:00 pm to 09:30 pm
3. Sri Kapliswaraswamy Temple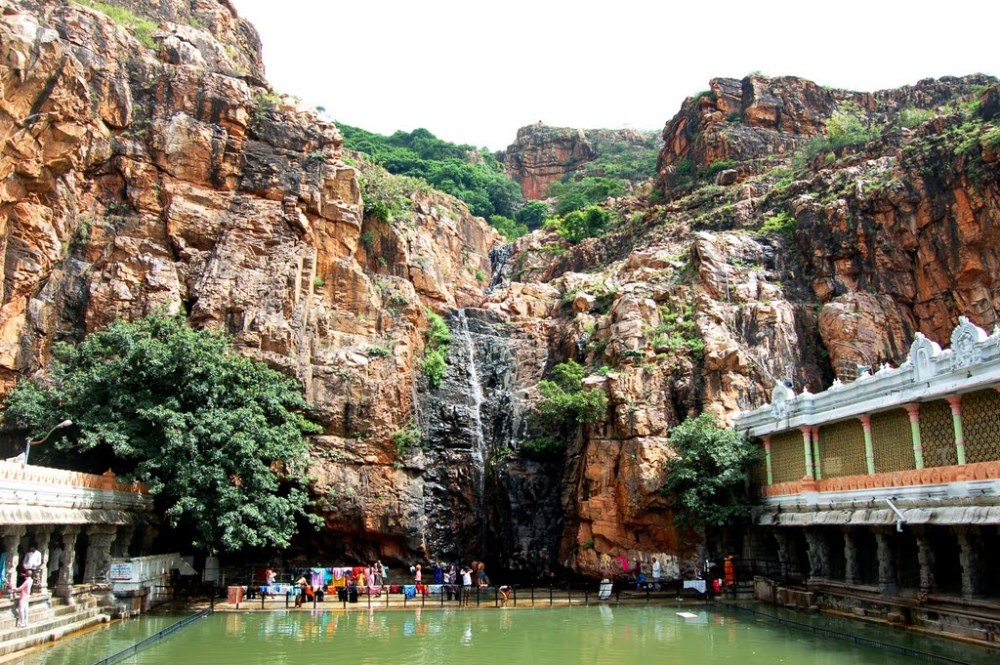 This temple is also called Kapila Theertham and is the only Shiva temple in the city. It is believed that the Shiva linga in this temple is self-manifested. Just like the temple, the waterfall near it is also considered sacred. You can find devotees taking a dip in the pool of the waterfall.
Timings: 5 am to 8 pm
4. Sri Venkateswara National Park
If wildlife safari and scenic views are something that you are looking forward to in Tirupati, then Sri Venkateswara National Park is the destination for you. Here you can find green valleys, pristine waterfalls, verdant vegetation, wildlife, and beautiful landscape, which look absolutely soothing and relaxing. Some endangered wildlife you can find here includes Nilgai, Hyena, Treeshrew, Flying Lizard, and Golden Gecko.
Timings: 8:30 am to 5:30 pm (March-August), 9 am to 5 pm (September-February)
5. Deer Park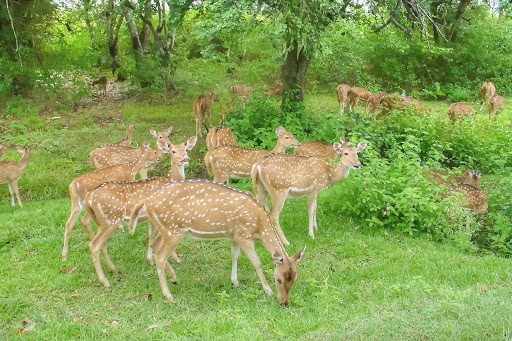 One of the famous things to do in Tirupati is feeding the deer with your hands in Deer Park. This is just the right place for nature and wildlife lovers who want some time away from city life. You can see some beautiful deer here.
Timings: 10 am to 5 pm
6. Talakona Waterfalls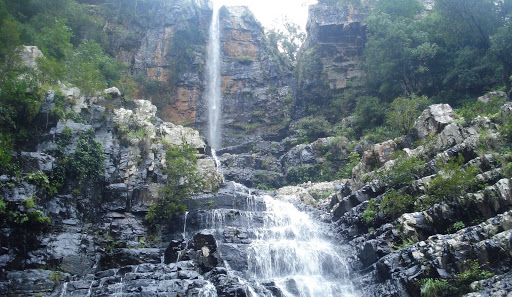 You can consider visiting Talakona waterfall to be near nature a bit more. Cascading from an altitude of 82 meters, this fall is located inside the premises of Sri Venkateswara National Park and is one of the highest waterfalls in the country. You can find an abundance of flora and fauna around this waterfall. The water of this fall is considered to have medicinal properties; thus, can heal many skin ailments.
Timings: 6 am to 7.30 pm
7. Akasaganga Theertham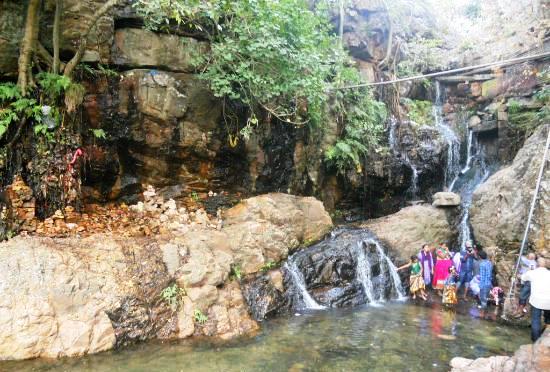 This is one of the holiest places that is located very close to Sri Venkateswara Swamy Temple. Pilgrims who visit the temple, also offer a visit to this place and take a dip in the water to wash away all their sins. Apart from the religious significance of this place, Akasaganga Theertham is also known for the picturesque views one can get from here.
Timings: NA
8. TTD Gardens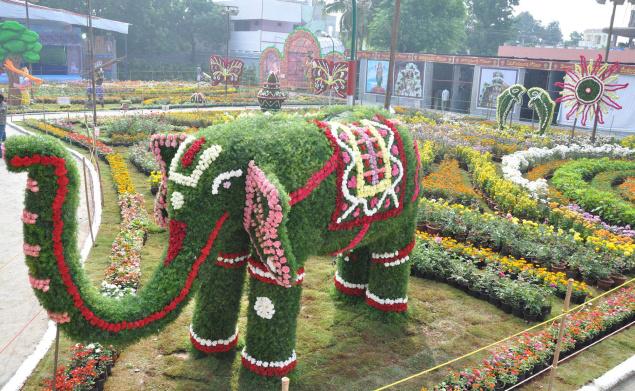 TTD Gardens is one of the most important attractions in Tirupati as you can find more than 200 varieties of flowers here. Spread across an area of 440 acres, over 500 kg of flowers are delivered from this place to many temples in Tirupati.
Timings: 6 am to 6 pm
Other things to do in Tirupati
9. Shopping and Food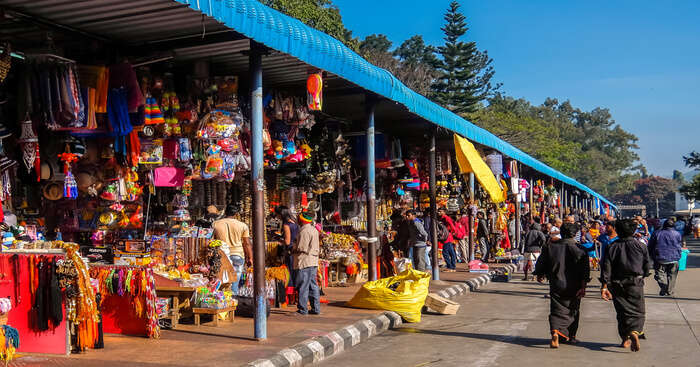 There are many food and shopping places in Tirupati that you can explore. You can find several malls in the city where you can do your shopping at peace and try delicious food at the food courts.
Timings: Vary
10. Night-out Places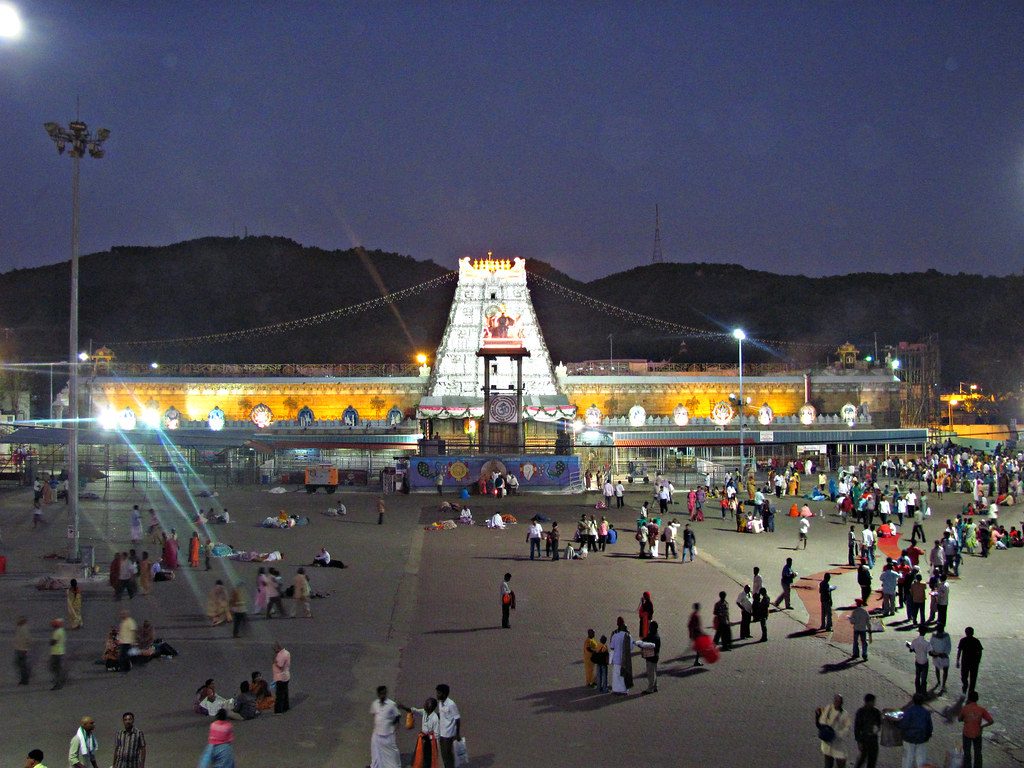 The night-out places in Tirupati are many. There are some bars and pubs where you can enjoy some of the best drinks with your friends and even the crowd that you will find in such places are quite good. Along with the drinks, you can also try the sumptuous food that you will get here.
Timings: Vary
Hill Stations and Beaches in Tirupati
11. Nagari Hill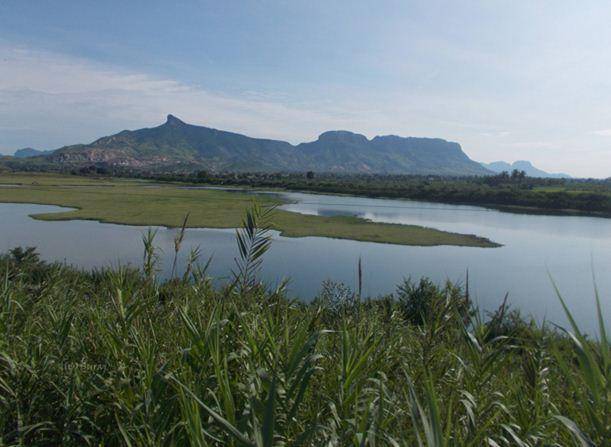 Often called Nagari Murakonda, this is one of the best hill stations near Tirupati. From untouched woods to cascading waterfalls, this hill station offers amazing views. Since it is located at a very close distance, you can cover the hill station in a day tour.
Distance from Tirupati: 65 km
12. Horsley Hills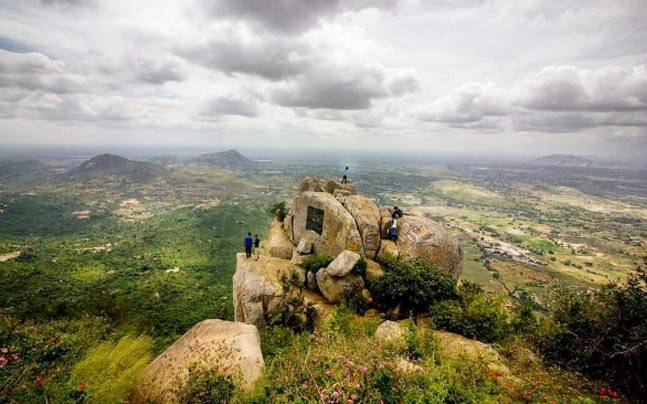 The view of Horsley Hills is one of a kind. Dense woods, serene lakes, green hills, and the most pleasant weather; all of these make Horsley Hills one of the best hill stations near Tirupati.
Distance from Tirupati: 130 km
13. Mypadu Beach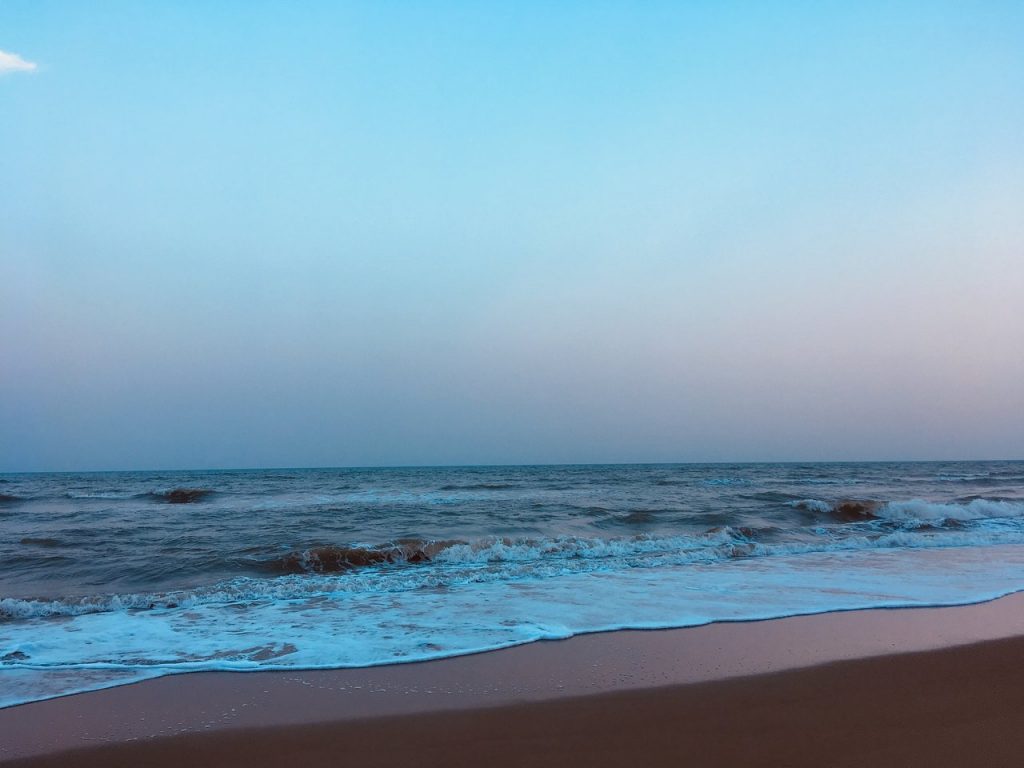 The tranquil environment, golden-brown sand, and gorgeous seawater; you can find each of these at Mypadu Beach. This is the perfect beach to visit near Tirupati.
Distance from Tirupati: 128 km
The best time to travel to Tirupati is between November and February because that is the time when you do not have to worry about the scorching heat. Taking a car rental in Tirupati is the best way to visit these places at your own leisure and spend some time here at peace without worry about the waiting taxi outside. For a safe and sanitize car on rent, you can visit the Revv website or download the Revv App booking the perfect car for your road trip.