How Do Car Subscription Services Work in India?
We all want to have a car to go on long drives with friends or family. But what if you do not own a car, should you just forget about all the fun and just let your wishes go like that? Hold on, and try the car subscription option. The car subscription services come with a heap of benefits.
Let us discuss how the car subscription services work.
In the first step, you can visit the website of the car subscription company and choose the car model that you like and reserve the online.
The staff from the company will give you a phone call to comprehend your preferences and all the basic KYC, and guide you through all the other details like a refundable security deposit. You must note that there is no requirement for any CIBIL check.
After they take all kinds of information, they will get your car ready within 10-14 days after deep cleaning and proper sanitization.
The next step includes delivering the car at your doorstep.
Once you receive the car, you can use it just like your vehicle, while the company will take care of the insurance claims and routine service. 
You can use the car for as long as you want, and return it whenever you want.
One of the most trusted and professional car subscription services is provided by Revv. Revv car subscription can be availed in several cities in India such as Bangalore, Hyderabad, Mumbai, Delhi-NCR, Chennai, Pune, Kolkata, Ahmedabad, Chandigarh, Coimbatore, Jaipur, Kochi, Mangalore, Mysore, Surat, Tirupati, Trivandrum, Vijayawada, and Vizag.
What is the Revv car subscription?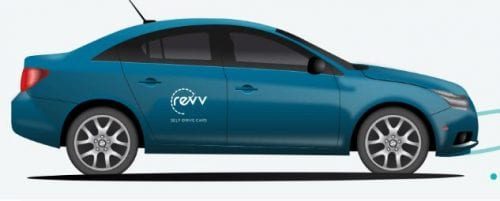 Revv car subscription is a fresh concept in the Indian automobile market. It is flexible as well as comes with very reasonable charges. You do not have to worry about the down payment or EMIs, and can just pay an affordable amount of monthly fee to use the car. There are two variants offered by Revv, which include brand new car subscription and used car subscription. The new car takes slightly more time since it is ordered specifically for you from the company compared to the used car.
You can take the car wherever you want, even to other cities in the country o you can take a fresh subscription in the new city that you are moving to. A maintenance charge is included in the monthly rental fee. The staff from Revv will pick the car up from your address and get it serviced. Once the servicing is done, they will deliver back the car to the same address. The inclusions under maintenance are engine oil top-up, other fluids change or top-up, replacement of air filter, fuel filter replacement, replacement of oil filter, and tire rotation. In case, the car breaks down, you are suggested to inform the company at the earliest so that they can help you in the right and best way. 
Benefits of Revv car subscription
There are ample benefits that come along with the Revv car subscription. Some of them include zero down payment and road tax, annual insurance included, free service and maintenance, hassle-free insurance claims, fee roadside assistance, return or extend anytime, stress-free of car maintenance, no long term commitment, option to switch cars, doorstep pick, and drop for maintenance and service, no CIBIL check, and no loan process. This also means that there are very fewer chances of your application for the subscription getting rejected. In just a few days your dream car will be standing in your garage.
Apart from all the facilities, Revv cars are also safe to take as they are properly sanitized. The staff at the company take proper sanitization measures to keep the cars free of any microorganism so that you can use the car without any risk. The minimum charges of the cars start from INR 10, 499 per month. 
How to choose the right car for us in subscription services?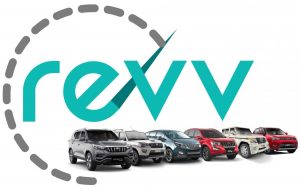 Before you choose any particular car, you must check if it is available in your city or not at present. The monthly charges of the cars change as per model, brand, fuel type, transmission, etc. To proceed with the booking of the car, you can register with the website of Revv. 
Car subscription has turned out to be an excellent idea for many people who are either not in a state to buy a car or are not yet settled in a particular city. They can use these cars for as many days as they want and return when they do not need the car anymore. What is even more interesting is that they can even switch cars after some days; which means they can enjoy different brands and models without actually putting a lot of money and buying them. 
Most of the car subscription companies offer a very minimal fee as monthly rental for the services. At a minimum of INR 10000, one can enjoy the luxury of having a car and can move from one place to another without being dependent on anyone. Also, it saves one from coming in contact with infected people, especially in the times of an outbreak of virus-like Covid-19. One of the best parts of taking a car subscription in your city is that you can take the car for all the rides you want. The vehicle is completely your own and there are no limitations on the maximum number of kilometers. This helps if you are staying in a city where you can take small road trips to nearby tourist places.