Plan The Best Road Trip for Your Child In and Around Delhi – NCR
So, what's your excuse this time? Yes, we know you look forward to fleeing the monotony of daily rigours when the kids have their summer vacation, and you can plan to spend some quality family time. We guess the summer sun made you think of taking them along for a road-trip. Great! They are surely going to love travelling via roads to some exciting locations with you. And which would it be this time? Well, how about the capital of the country— Delhi, and its vicinity?!
We are totally aware of the busiest lifestyle and loads of traffic congestions of Delhi. But don't you worry, even after so much buzz, there are always some very enticing and exciting kid's friendly destinations in and around Delhi-NCR. Grab this opportunity instantly and start driving towards the capital immediately to enjoy some enjoyable time with your kids.
Things to keep in mind when you travel to Delhi with kids!
Best time to visit Delhi — Road trips around Delhi-NCR are most suitable during winters. But even summers are good if you want to avail all the amazing discounts and offers at specific locations in Delhi.
The list of things to do in Delhi — You'll get some incredible entertainment and fun places in and around Delhi offering you heritage sites to explore, the wildlife of the place, the temples of this location and even the marvellous gardens and sceneries to enjoy.
Best destinations to head with children in and around Delhi!
Don't think much when you are taking road trips from Delhi-NCR with Kids. There is always a perfect place to head to in this city and even beyond it. And if you want to explore these completely, just note down the important information like the opening time, entry fee, etc. for added convenience.
1. Lal Qila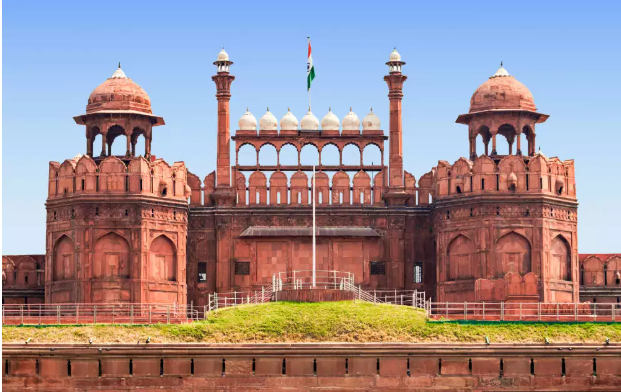 Teaching your child about the heritage and historical richness of the country is important. That is why it's best to give them a first-hand experience of the best legacies and the top attractions of the capital when they are visiting Delhi with you. And after your child has taken a tour of the entire monument, you can visit the stalls and rides around it and make their day more joyful.
Time —9:30 — 4:30 pm
Entry fees — 35 INR
2. Qutub Minar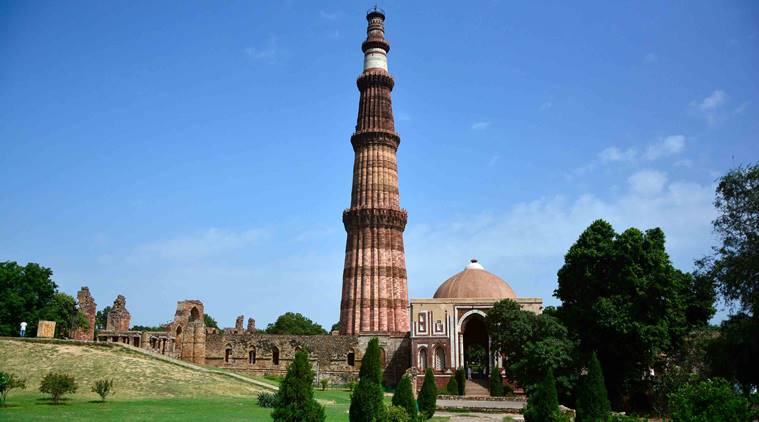 Qutub Minar is another historical bounty of the country located in Delhi. You should definitely visit this place with your children if you want them to understand the great architecture and artistic richness the country can boast of. Let them understand that it's a UNESCO World Heritage Site and they should be proud of it. And if by any chance you are visiting the monument during the Qutub Minar festival, then it's all the more amazing and exciting for them to see the buzz of people and exciting activities there.
Time — 7:00 am — 5:00 pm
Entry fees— 30 INR
3. National Science Centre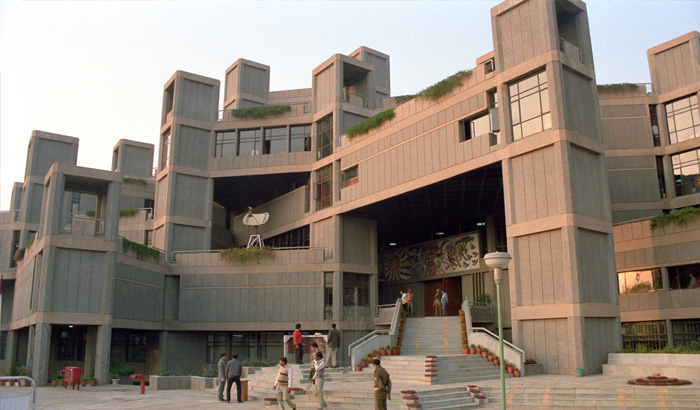 Do hire a car in Delhi-NCR and take your child to the National Science Centre. The amazing preservation of the past years are what the centre prides itself in. The scientific history of the land has been carefully curated and beautifully placed in this Museum. You and your child both will certainly be perplexed by the discoveries and vast study of various wings of science. You get to know everything from the prehistoric life to the latest technological discoveries and more at this exceptional centre. And the instructors there can help your child with a brief narration too for better understanding.
Time — 9:30 am – 6:00 pm
Entry fees — 50 INR
4. National Rail Museum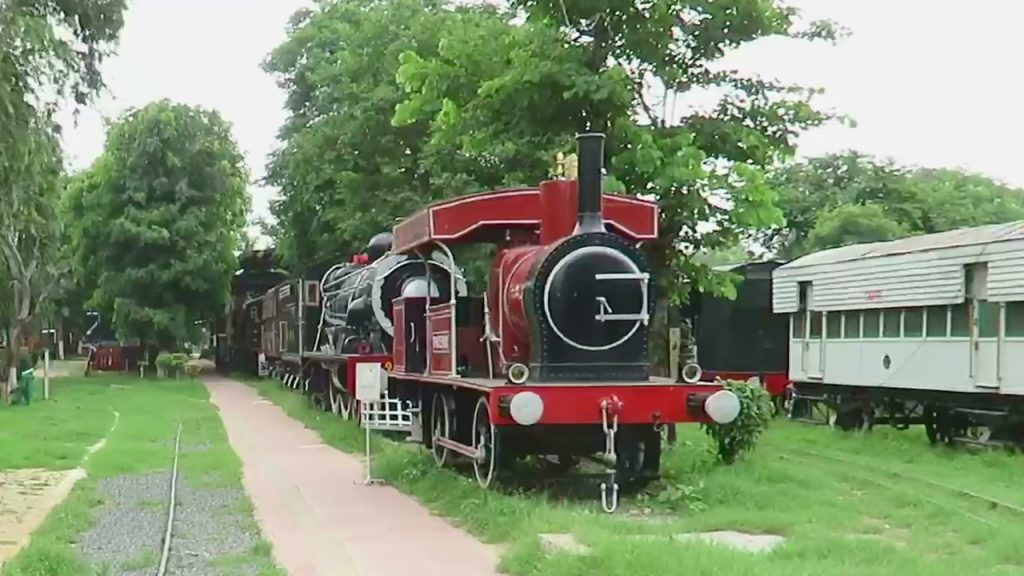 Another mind blowing place to take your children along is the National Rail Museum of Delhi. This place has everything your child would require to know about the Indian Railways and the entire discoveries and inventions related to them. There are lots of photographs of the historical railways, their prominent parts as miniature models and even some very exclusively made toy train models for your child to understand the concept better. A trip over here would certainly keep them engrossed for a long time and they'll learn a lot from this tour.
Time —10:00 am – 5:00 pm
Entry fees — 50 INR
5. Sulabh International Museum of Toilets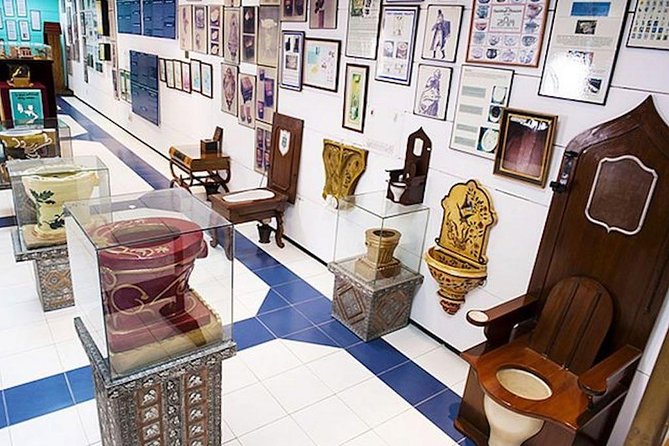 We know the name and concept is a bit weird, but it's one of the most interesting places to head to with your child. This museum has an exclusive collection of toilets right from the Harappan Civilisation to the modern world. You'll find the concept of this particular structure explained in depth. Like, there were top-units, soak-pits, drains etc. explained well as to how these were in the bygone eras in the different parts of the world like Ancient Egypt, Greece, Jerusalem and even in the British Royal Palace. And your child would be surprised to know that there were also toilets made up of gold and silver in the USA during the 1920s. This and much more discoveries are awaiting you and your child when you visit this Museum in Delhi.
Time —8:00 am — 8:00 pm
Entry fees — free
6. Shankar's International Doll Museum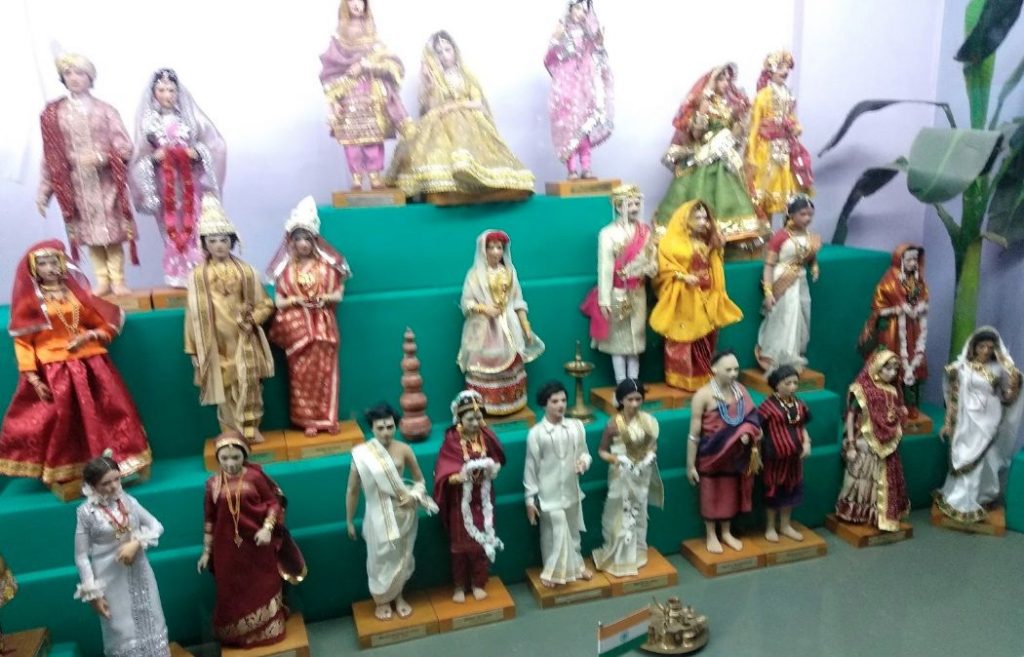 This is one of the most attractive and interesting summer vacations destinations for children. The Doll Museum set up by Shankar Pillai, the famous cartoonist, holds over 6000 samples of dolls collected from 85 plus countries. So, you can well imagine how intrigued your child would be when taking a tour of this museum. And you will even be surprised to know that there is actually a section where all these dolls are crafted, and the entire process is explained to your child. You can take your little one to the Barbie world specially curated for children to enjoy the different postures and samples of Barbie in this bespoke room.
Time — 10:00 am — 5:30 pm
Entry fees — 15 INR
7. Adventure Island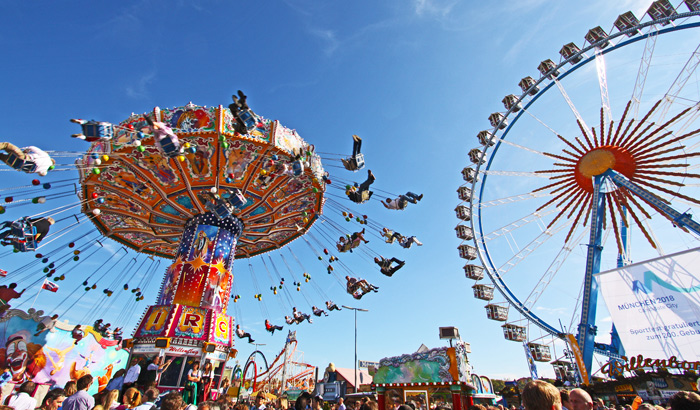 Drive your safe and hygienic car on rent faster to reach this amazing place of Delhi. Just as the name suggests, this place is full of adventure and fabulous activities to keep you entertained. You will get lots of challenging activities and rides for both yourself and your child at this place. Some of these are Splash Down, Cyclone, Swan Boat, and Water Coaster. Just ensure that you are planning a trip for an entire day at this place because even 24 hours would seem less to explore and try all the rides.
Time — 11:00 am — 7:00 pm
Entry fees — 350 INR onwards
8. Drizzling Land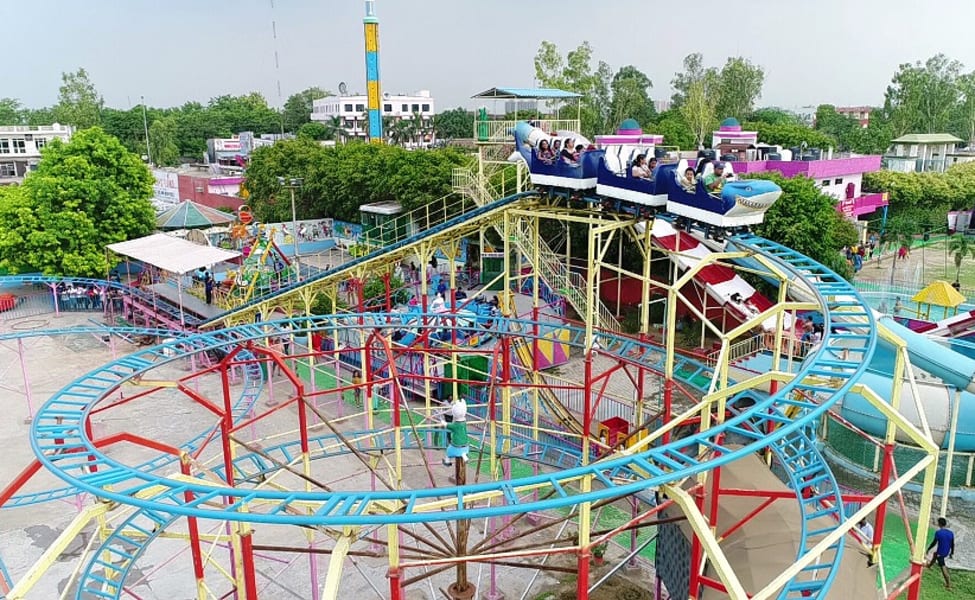 You just can't miss this best amusement park and waterpark of Delhi that has some very exciting rides like Revolving Tower, Wave Pool, Roller Coaster, etc. to keep your child thrilled. And this isn't all, even the water park is attached to this theme park where you can soak yourself until you are thoroughly drenched and laughing your lungs out. We are sure even you would have a fantastic time with your kid at this park.
Time — 10:00 am – 7:00 pm
Entry fees — 550 INR onwards
9. Asola Bhatti Wildlife Sanctuary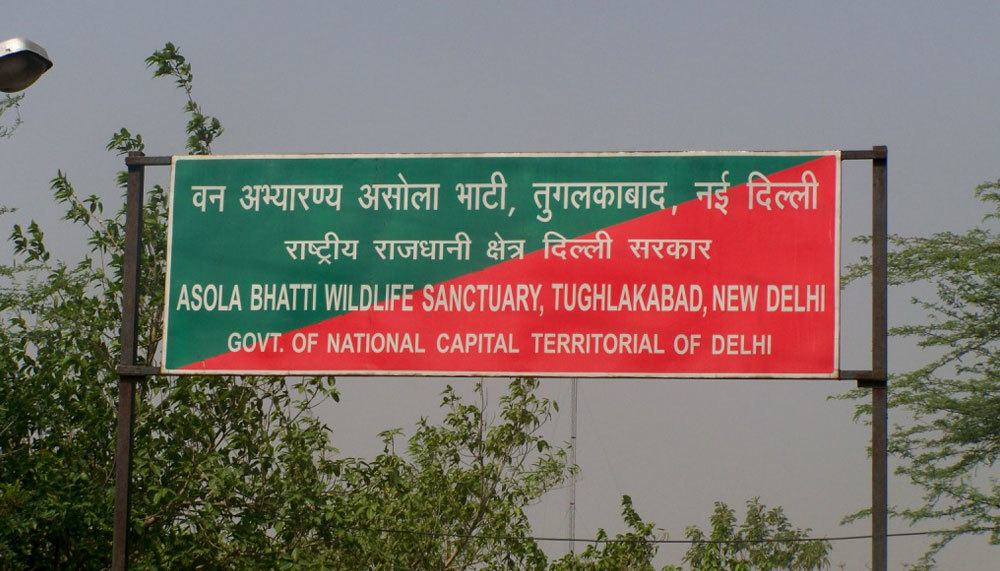 If you are done exploring the capital and are looking for picnic and camping sites around Delhi-NCR, then the Asola Bhatti Wildlife Sanctuary (just around 50 kilometres away from Delhi) is a must visit. It has a fabulous camping site where you can trek to the nearest locations and even climb the hills with your child. There are guides and guards available at regular intervals because it is also a wildlife sanctuary. And you will be surprised to know that there are about 193 species of birds found in this sanctuary. So, a day spent here would bring your kid closer to nature.
Time —9:30 am — 5:30 pm
Entry fees — 100 INR
10. Sariska Tiger Reserve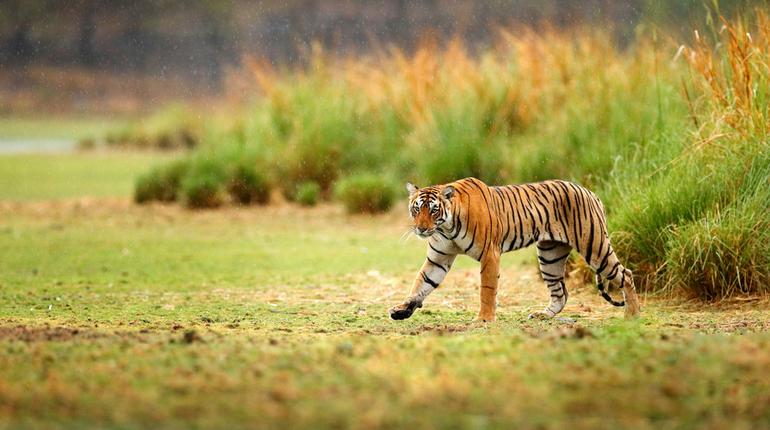 If you drive for about 203 kms via NH48, you shall reach one of the best places around Delhi for kids — the famous Sarika's Tiger Reserve in the Alwar district of Rajasthan. Spread over a large area of about 881 square kilometres with thorny terrains, rocky trails, sprawling grasslands, and forest greens, this Tiger Reserve gives you an opportunity for sighting of lots of rare animals – from Indian leopard to Bengal tiger, from striped hyena to various species of deer and much more – we are sure your kid would certainly be thrilled to experience the sighting. The kids can know more about the flora and fauna of the area as you tour this reserve in a protected and guided safari.
Time — 6:00 am — 3:30 pm
Entry fees — 80 INR
You and your child planned to spend the holidays in the wilderness. Cool! But when you are in Delhi, you should also explore the Nehru Planetarium, where your kid can learn more about science, Delhi Riding Club for adventure and fun, National Zoological Park to spend some more time with animals, Worlds of Wonder – an exciting water park near Delhi, and Fun N Food Village with everything awesome stored in for you. Apart from these, the regular monuments, and places of interests in Delhi would take you both on a time warp and impart some knowledge about the history of the land too. And when you have a car at your disposal, why not make the most of it.