Enjoy a Charming Christmas on The Serene Yet Sizzling Beaches of Goa! 
We call it a traveller's paradise! Goa is an enchanting location dotted with exquisite beaches in almost every nook and corner. Once a famous Portugal Colony, Goa still has a nostalgic backdrop that makes you reminisce of that era. The beaches are calm, but the tourists hitting it aren't! People of all countries flock here to enjoy the tan, the sun, the sea, and the sand profoundly. But that's not all, the vibes in this place during the month of December becomes magical! Why? It's because Goa celebrates the festival of Christmas in all its glory! Imagine celebrating the birth of Jesus as if you are living in that era, and then party hard like the modern times – yes, you get the best of both worlds here – which is why we recommend you to experience Christmas in Goa at least once in your lifetime.
While you are planning to enjoy your Christmas holidays to the hilt, why don't you think of taking a road trip from Mumbai to Goa during the Christmas festival? It would be the most exquisite and memorable journey of your life and you'll certainly be out of words when narrating your experience to your friends after this journey. Not only the destination is alluring, but you can also enjoy some exclusive locations en-route that would make your drive a charming one. 
Important points to remember when travelling from Mumbai to Goa.
Best time to visit Goa — Goa is full of beaches. Do visit here for a healthy tan during the summer. But avoid during the monsoons, that is from June to September because you won't be able to enjoy the beaches and the water-sports would be out of bounds during this time. A visit here during the winters from November to February is ideal. And the best time window to travel in Goa is during the Christmas and New Year season. 
Distance between Mumbai to Goa by road — The distance between Mumbai to Goa by road is around 586 kilometres.
Best route from Mumbai to Goa — The best route to take from Mumbai to Goa is starting from Panvel to Lonavala, Kamshet to Khandala towards Satara and Kolhapur to Sankeshwar and Belgaum, Khanapur and Mollem via NH-48. There is also another route that would start from Mumbai to Panvel to Pen, Kolad, Khed, Chiplun to Pali, Sawantwadi, and finally to Goa. 
Important stopovers between the Mumbai to Goa route
There are some awesome places to check as you drive from Mumbai to Goa. 
1. Khandala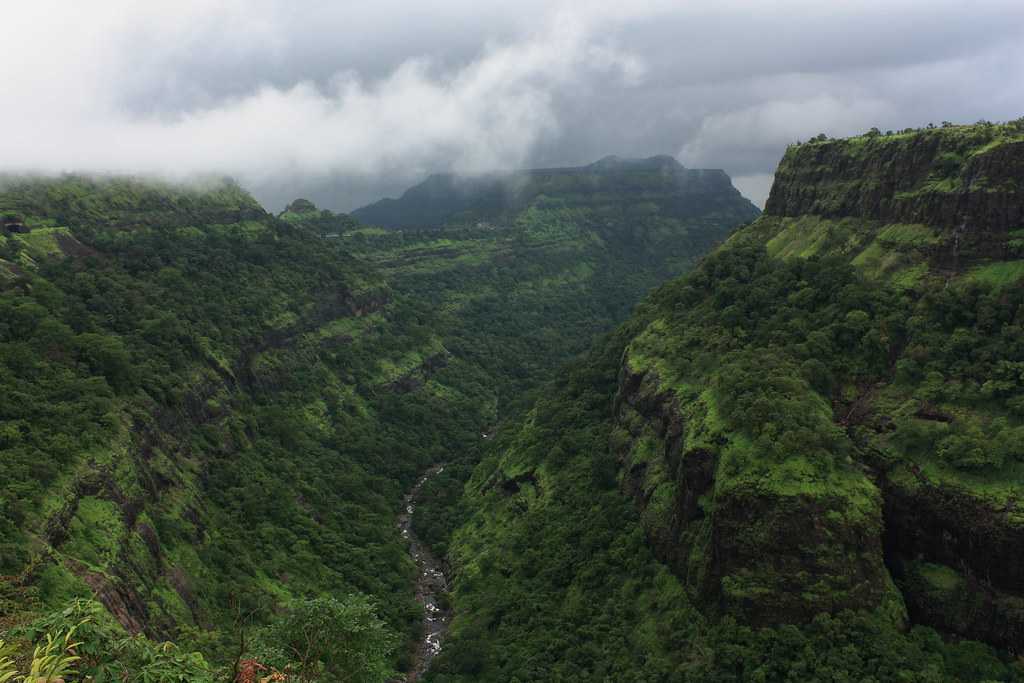 Drive an hour from Mumbai and you'll reach Khandala. Better take a short stopover here to visit the famous points and waterfalls in this place.
2. Karnala Bird Sanctuary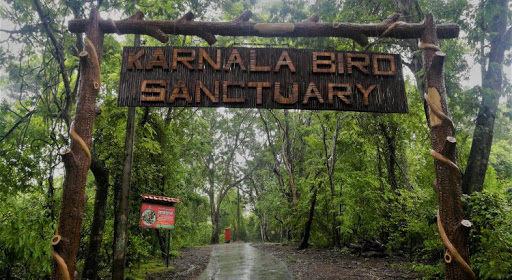 Reach Karnala to explore the bird sanctuary here briefly. It's surely a treat for bird watchers and nature lovers.
3. Kolhapur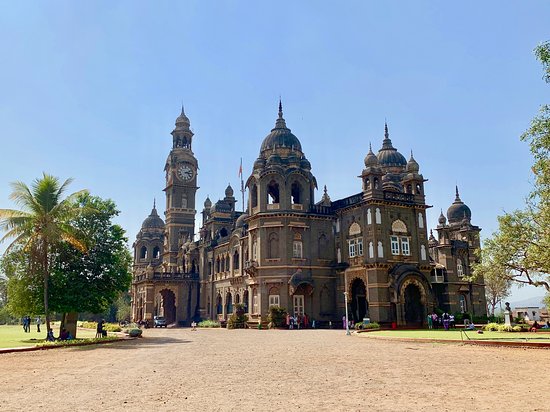 A small town between the Mumbai and Goa route is a fabulous place to visit for the local markets selling handcrafted items and to enjoy their yummy local cuisine. 
4. Belgaum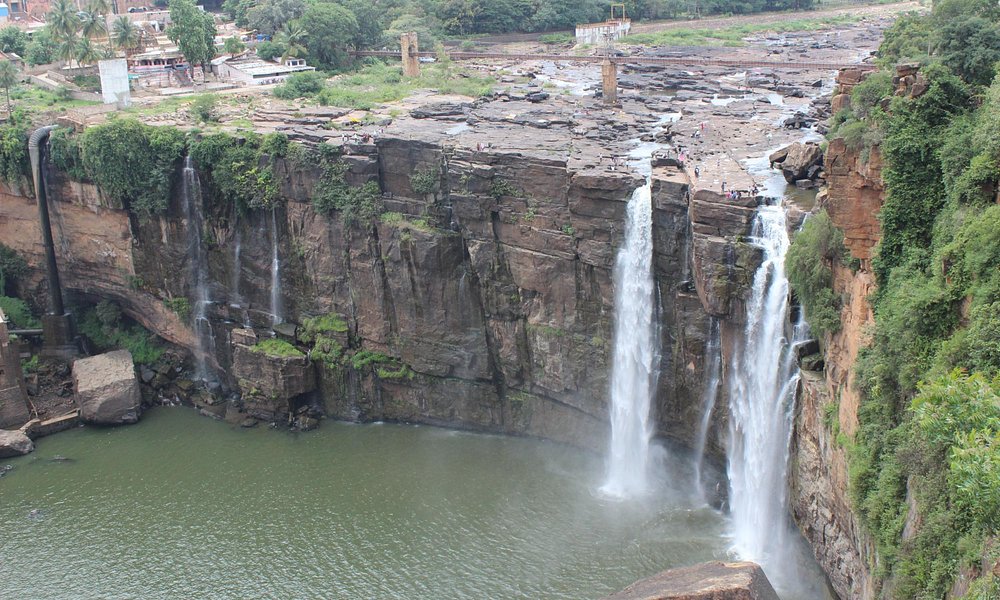 One of the best places to visit between Mumbai to Goa, Belgaum has lots of things to explore like the Kittur Fort, Gokak Palace, Ramtirth, Dudhsagar, and Belgaum Fort.
5. Ganpatipule
Another astounding destination that you should stop at in between your journey. The famous Ganesh Temple and the beaches located here are worth your time.
6. Tamhini Ghat Waterfalls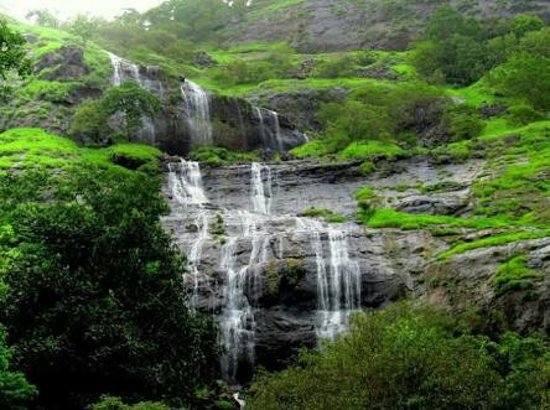 Surrounded by rich greenery and presenting a splendid sight, the waterfalls here are truly enchanting.
7. Dapoli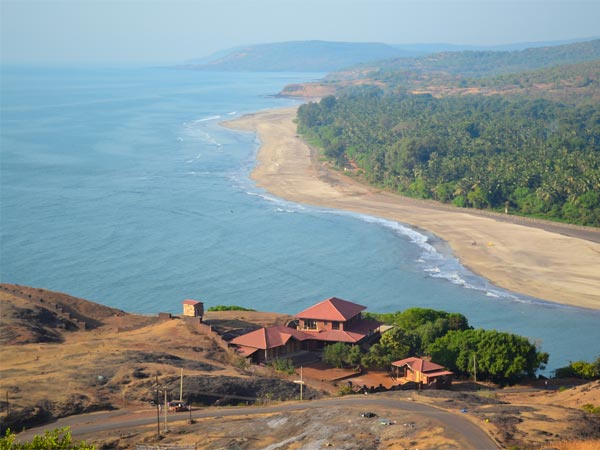 A quick stopover at Dapoli will let you check the Harnai Port, Panhakalaji Caves and the famous Kadyavarachi Ganpati Temple situated here.
Enjoy the true charm of festivities through a road trip to Goa!
Now that you have drove all that far from Mumbai, why don't you start exploring the amazing places to visit in Goa immediately? We are sure you are as eager to indulge in this happy vibe and take the plunge without much ado:
8. Attend the Christmas Eve Mass in Old Goa
A visit to the famous churches in Old Goa during the Christmas time is an absolute must. From the Basilica of Bom Jesus Church to the St. Cathedral Church, all are buzzing with devotees during this time. You'll love the celebrations in the air and the mesmerising decoration of these places.
9. Baga Beach for fun and water sports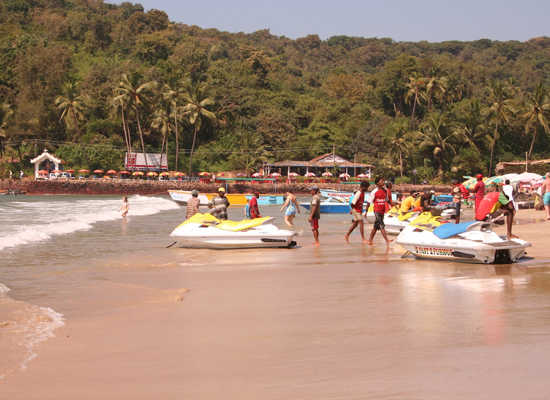 Make your Christmas more enchanting by visiting the best beach in Goa, the Baga Beach. You can enjoy the water sports and swim here during the day and party hard with lights, loud music, and drinks during the night.
10. Agonda Beach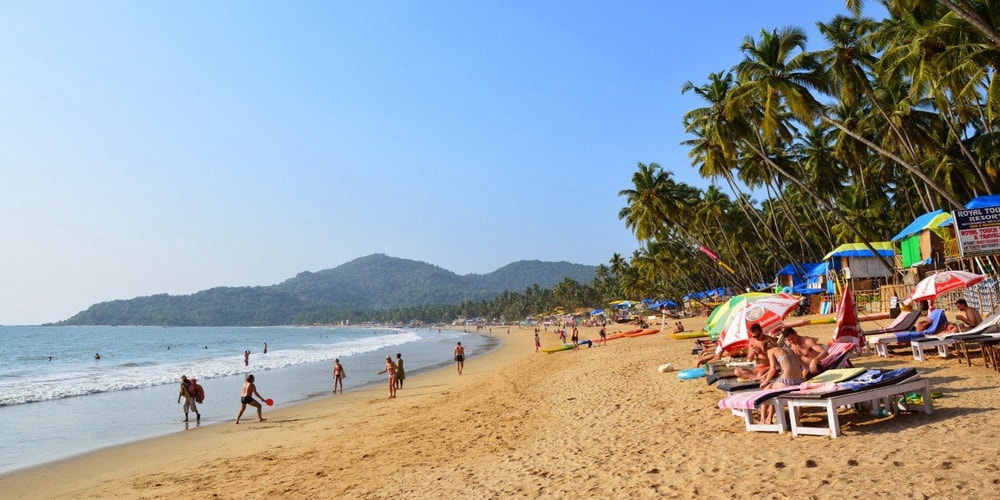 If you are looking for some fun and unique things to do during Christmas in Goa, then hit the Agonda Beach to spot and have some fun with the dolphins here and enjoy the dance and drinks at the beach side stalls. 
11. Anjuna Beach
This beach is truly happening as it is, but it's during the Christmas time that you'll find it getting a new life altogether. The lights, fireworks and parties that happen here during this festive season is certainly mind-blowing making it a must visit spot during this time. 
12. The Casinos at Goa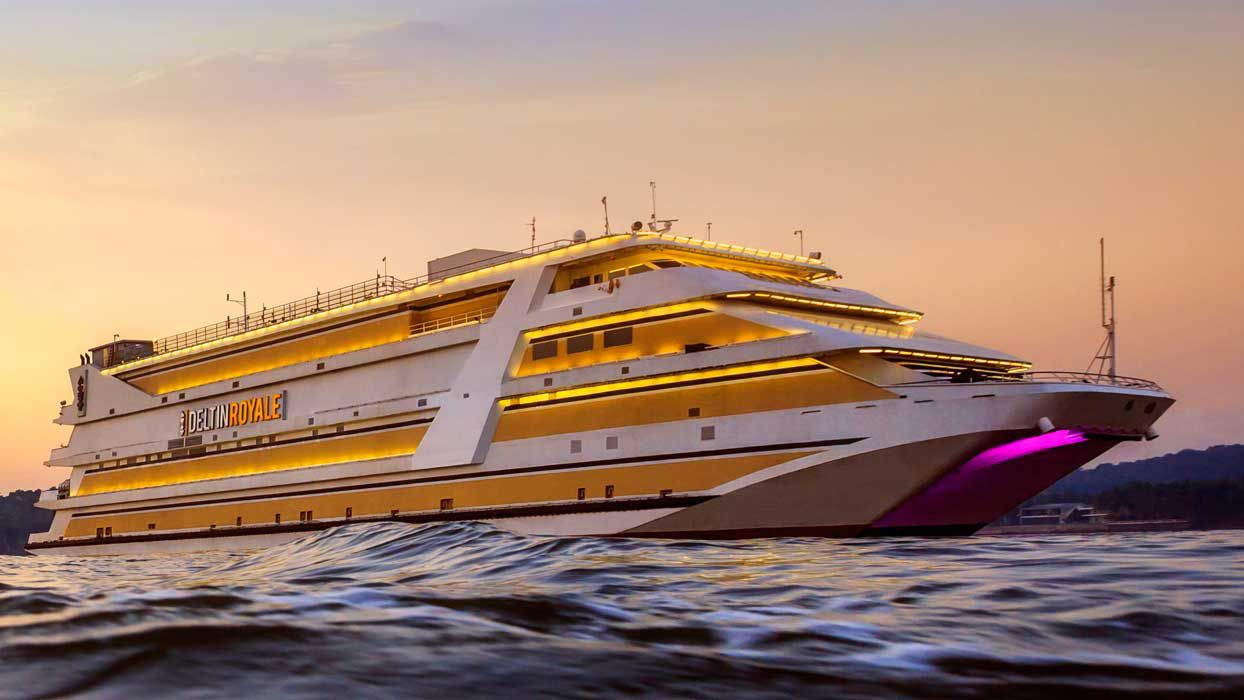 The fun of Christmas celebrations doubles when you win and play in the most exciting Casinos —something you can't miss when you are in Goa. Some of the most happening ones here are the Casino Goa Nugget, Casino Palms, Casino Strike, and Casino Pearls. Head over here to witness a totally new energy and spark in the air because of the great festive vibes.
13. Vagator Beach for the Sunburn Festival
Well, your Christmas Day would certainly have been astounding visiting all those locations. But wait — don't turn back towards home now!  Head to the Vagator Beach two days later to enjoy the famous and most phenomenal music festival of the country – the Sunburn Festival of Goa. The beach, the people, the entire vibe of the place goes to the supreme party hard mood during these three days of the festival and you'll live some of the best moments of your life when you attend this. 
If you still have some time and energy, you can also visit Panjim – a glorious city here, the Chapora Fort – an amazing archaic Fort, and the Fort Aguada — which is a 17th century fort here. Well, when so much awesomeness awaits you, isn't it finally the time to plan a trip from Mumbai to Goa during Christmas? We are sure you are going to enjoy the journey truly and if you add the convenience of hiring a car in Mumbai from Revv for the same, then no one can stop your trip from being the most joyous one.