Break The Monotony by Outing These Places in Delhi Over The Weekend
Monotony is a part and parcel of life. At some point in life, we all find as if our life is stuck somewhere and we are doing only the routine work. This as a result makes life boring. Well, the good thing is that if you are in Delhi, you can explore several attractions and places in and around the city. So, let us check out some of the options that you can include in your list.
10 Best outing places in Delhi in 2022
You can start with some of the places in Delhi. Here are some of the weekend destinations in Delhi even Delhi-NCR mentioned below that you can consider.
1. Kingdom of Dreams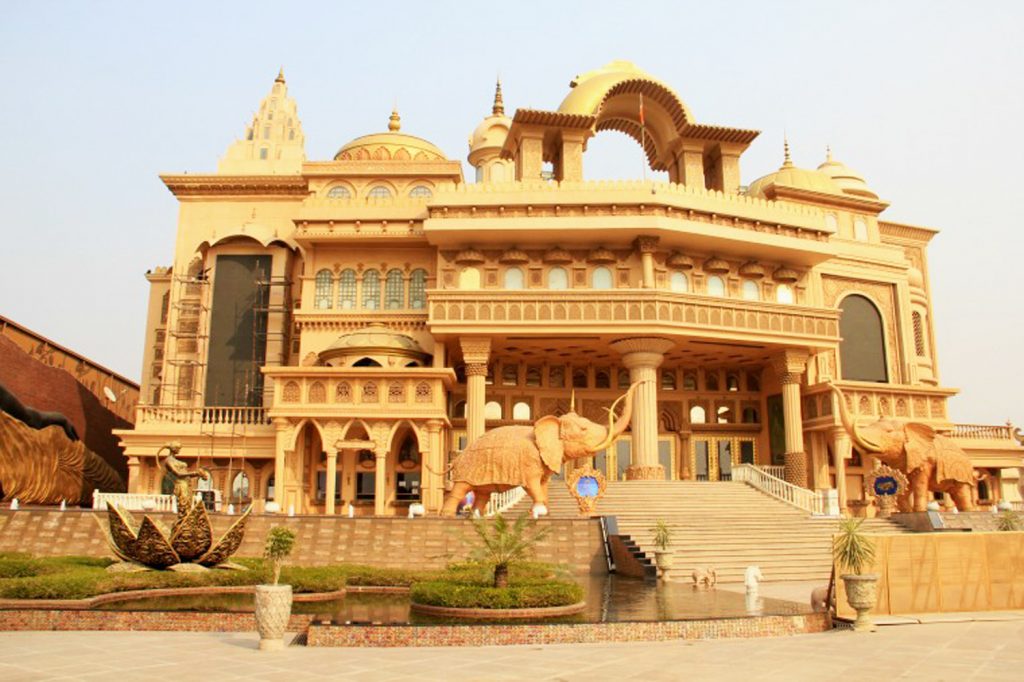 Kingdom of Dreams is certainly one of the best weekend destinations for children in Delhi. You can get to know about the rich Indian culture here. The architecture is splendid and you will love spending your time here with the kids. You can find Nautanki Mahal here where several live entertainment shows are held. And don't miss out on visiting Culture Gully since you can eat some of the best and most authentic cuisines here and also witness art and crafts.
Timings: 12:30 pm to 12 am on weekdays; 12 pm to 12 am on weekends
Entry fee: Starts from INR 1099 (Weekdays); starts from INR 1,199 (Weekends)
2. KidZania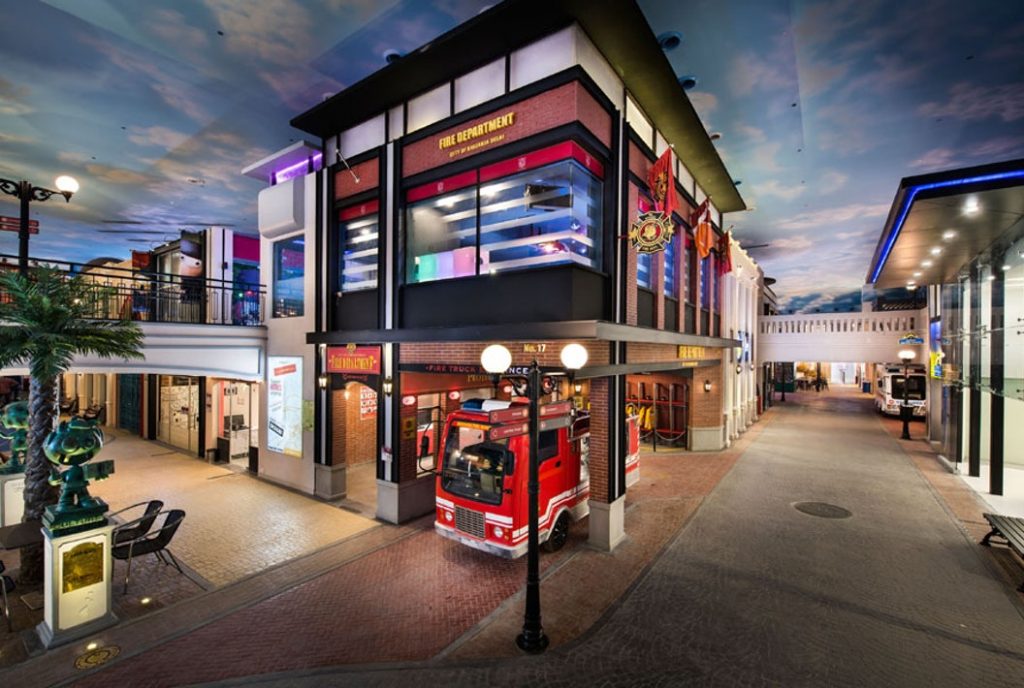 One of the must things to do in Delhi, especially if you have kids is to visit KidZania, located in Noida. Your kids will be able to learn several things playfully. It is an indoor theme park that has been designed like an actual city for children. From child-sized shopping complexes to paved roads, functioning economy to medical centers, you will come across all of it. The children will be involved in role-play activities and learn about various professions.
Timings: 10:30 am to 6:30 pm (Tuesdays-Thursdays); 10:30 am to 8 pm (Fridays-Sundays)
Entry fee: INR 1300 for kids; INR 700 for toddlers; and INR 500 for adults
3. Dilli Haat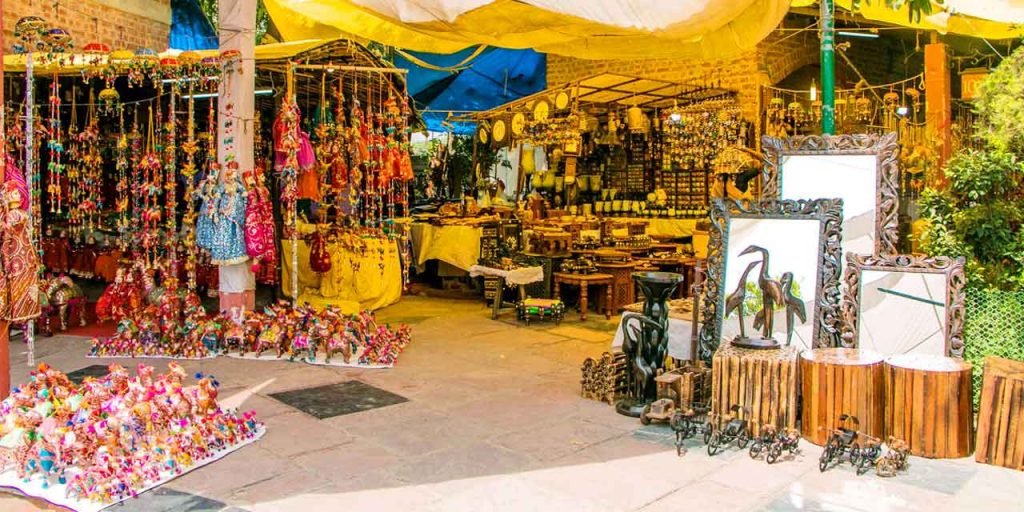 Dilli Haat is one of the less crowded places in Delhi that you can visit with your friends or family. It is an outdoor marketplace where you can find stalls from several states of the country showcasing their handicraft items and apparel. Many cultural events are also organized here.
Timings: 10 am to 10 pm
Entry fee: INR 30 for adults, INR 10 for kids, and INR 100 for foreign nationals
4. Snow World, Noida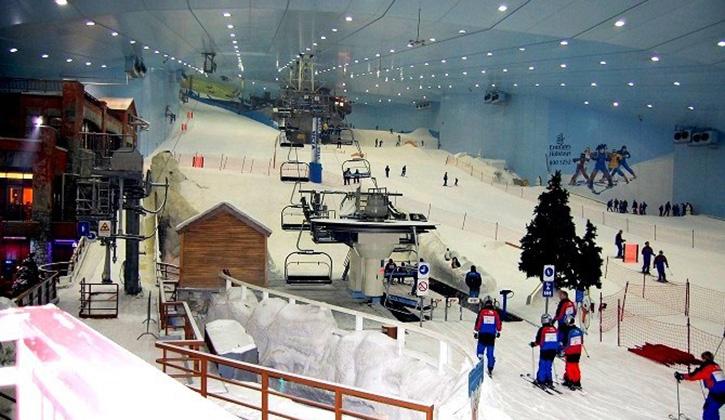 Snow World in Noida is the largest snow park in Asia where you can enjoy sledding and ice skating. It covers an area of 6000 sq m. The activities here are unmatchable. If you are going with your family, you can even indulge in activities such as Icy Luge (ride), Ski-Slides, and multi coaster (Toboggan).
Timings: 11 am to 10 pm
Entry fee: INR 1150
Nearest places to visit from Delhi
There are several places to visit near Delhi that you can cover over the weekend. Want to take a look at them? Here you go.
5. Asola Bhatti Wildlife Sanctuary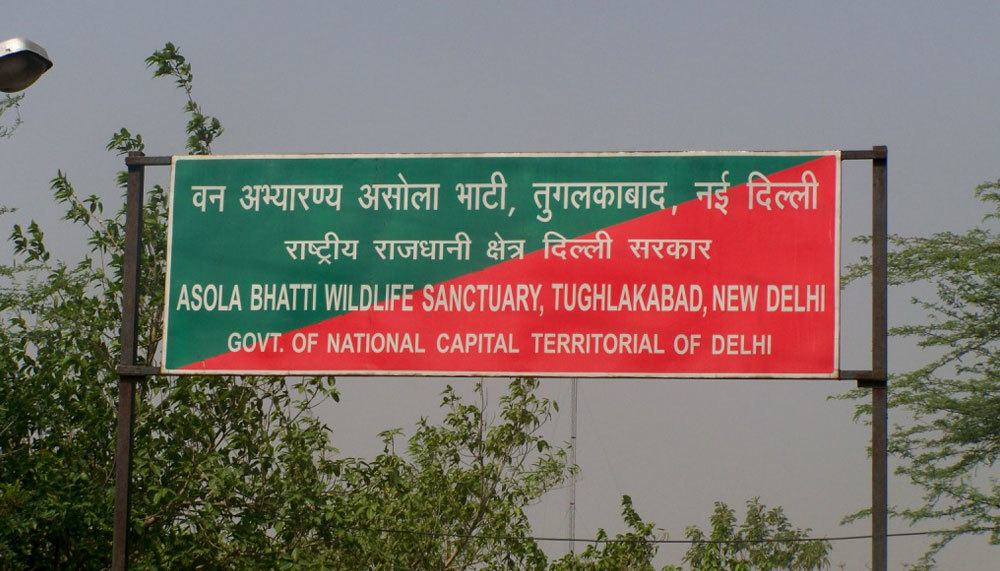 Asola Bhatti Wildlife Sanctuary is one of the places to visit near Delhi over the weekend. This is a perfect option for people who love to be in the lap of nature. The five hidden lakes and the blue waters are something that will soothe your mind. You can spot several species of birds and animals here.
Distance from Delhi: 22 km
6. Botanix Nature Resort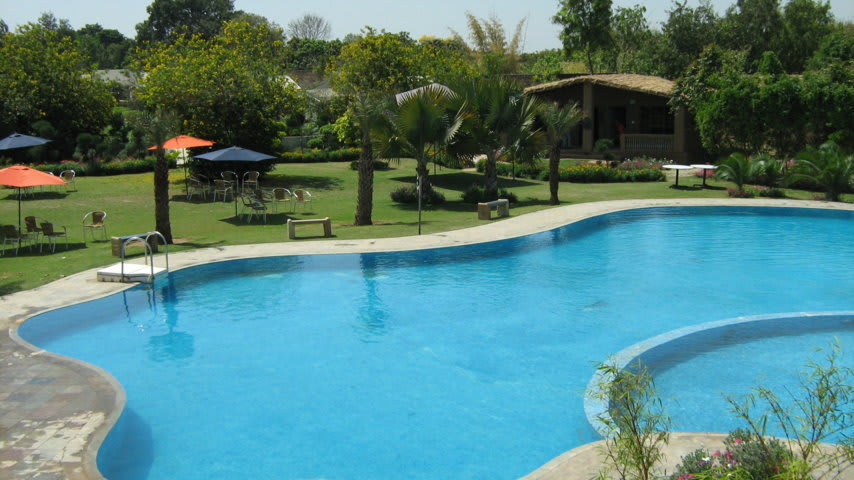 Among the resorts near Delhi for the weekend, you can surely include Botanix Nature Resort. This is ideal for people who are fond of staycation. You can visit the place with your family, have a great time together, and relax as much as you want.  You can also enjoy the view of Aravallis from the resort and even can indulge in light adventure activities.
Distance from Delhi: 48 km
7. Alwar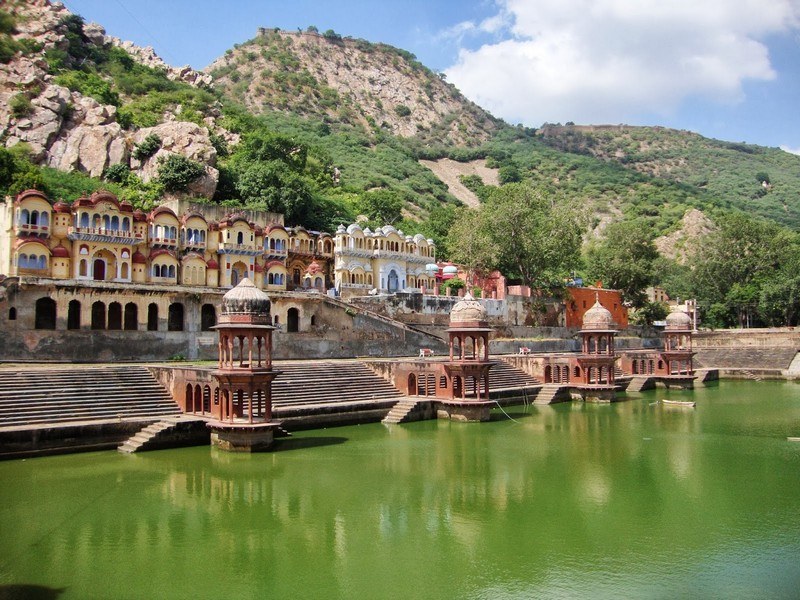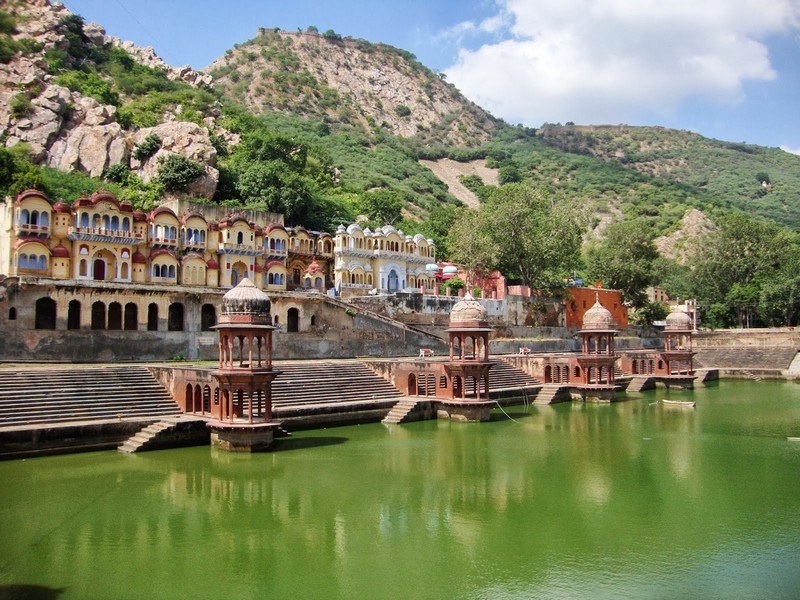 While considering the best weekend spots from Delhi, Alwar must be included in the list. The city of Rajasthan is popular for its rich cultural heritage. The best part is that while you are visiting Alwar, you can also cover other nearby places such as Sariska, Bhangarh, and Siliserh.
Distance from Delhi: 155 km
8. Agra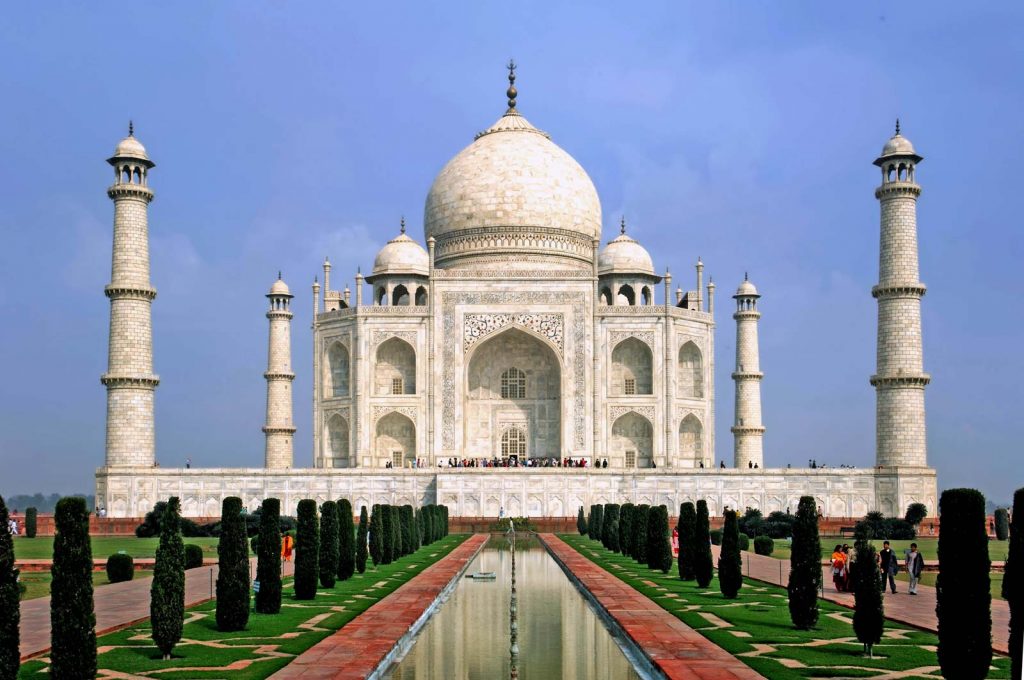 Agra is of course one of the best places to visit near Delhi with family and nobody will deny this. Agra is the place where you can witness the 'Symbol of Love', the Taj Mahal. Once you are done visiting this magnificent structure, you can also take a tour of the nearby places such as Agra Fort, Fathepur Sikri, and Itmad-ud-Daulah's Tomb.
Distance from Delhi: 211 km
9. Shekhawati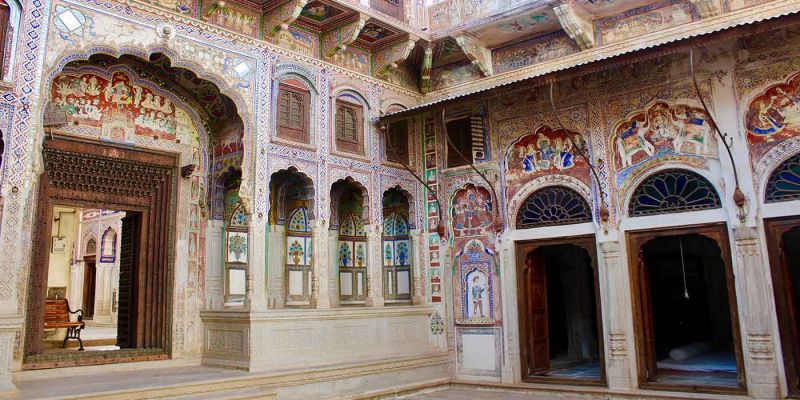 A hidden place near Delhi for a weekend where you can witness an open art gallery almost is Shekhawati. The age-old Havelis and forts here are ornamented with fresco paintings. The entire hamlet looks like a huge art gallery.
Distance from Delhi: 223 km
10. Rishikesh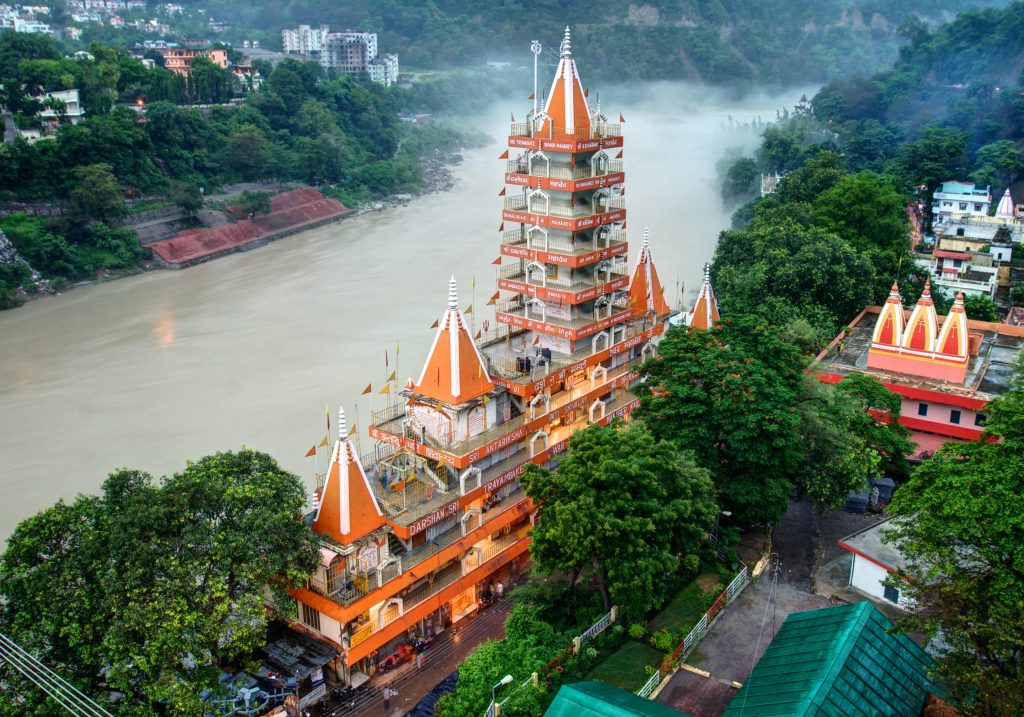 When it is about road trips from Delhi, we just cannot miss out on mentioning this name. This is one of the most beautiful places you will see where you can indulge in adventure activities that will give you a super adrenaline rush and you can also try yoga to calm yourself down. Rishikesh is one of the must-visit places near the country's capital.
Distance from Delhi: 233 km
If you are planning to cover all of these places in the upcoming days, you can get self-drive SUVs on Rent in Delhi. And for getting safe cars on rent in the city, you can totally trust Revv. From booking a car to receiving it at your doorstep, everything is super simple. However, to get started with the process, take the baby step of downloading the Revv app on your smartphone.