Amazing Summer Vacation Destinations Around Mangalore for Enthusiasts
Seeking the best summer vacation destinations in Mangalore? Well, you'll certainly not be disappointed! There are tons of places near Mangalore for summer holidays and you can even take your pick from hill stations near Mangalore for summer vacations among other hotspots. This summer, carefully plan your escape from the heat of the city to somewhere more pleasant and more importantly, a place that helps you de-stress and recuperate from your hectic daily schedules.
Check out some of the best places to visit near Mangalore in summer-
1. Maravanthe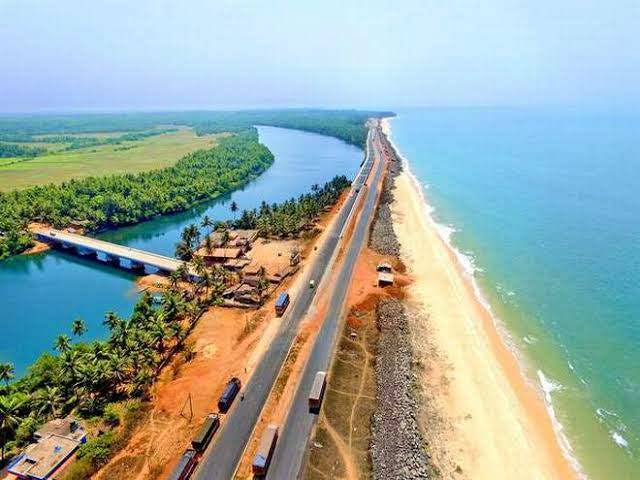 While there are tons of beautiful things to see in Mangalore this summer, Maravanthe will not disappoint, particularly for its pristine charm and amazing location with the Arabian Sea to the right and the Souparnika River to the left. This town is ideal for taking a break on the weekends while offering a soothing riverside and shoreline alike. This is ideal for a holiday with the family and you will simply love lazing around on the beach here.
Distance from Mangalore- 108 kilometres  
2. Agumbe
One of the most unique summer weekend getaways from Mangalore, Agumbe is a lovely getaway that is ideal for nature lovers. This hamlet houses gorgeous waterfalls, dense and mesmerizing rainforests and other natural wonders in droves. One of the key attractions in Shimoga, Agumbe is popularly known as Southern India's Cherrapunji. It is the sole Rainforest Research Station in the country and draws lesser crowds, making it suitable for those who desire a truly tranquil vacation. On a different note, Agumbe is also famous for housing the imperial King Cobra, adding another layer of thrill and mysticism to your trip!
Distance from Mangalore- 100 kilometres
3. Chikmagalur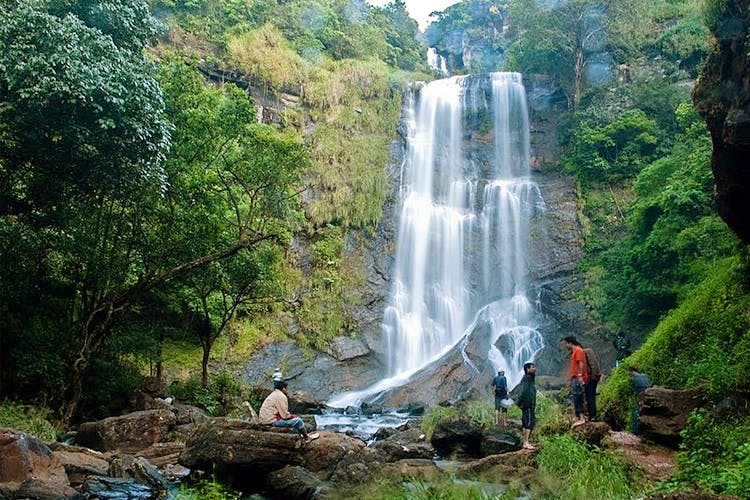 This is possibly God showcasing South India at its very best1 Chikmagalur offers everything from flatlands to hilltops and equates to The Land of the Younger Daughter. It offers ample scope for enjoying a weekend that is relaxing and enjoyable and is situated at the foothills of the Mullayanagiri Peak. Chikmagalur is filled with possibilities for savoring excitement, fun and adventure.
Distance from Mangalore- 151 kilometres
4. Malpe
Malpe is one of the most beautiful beach towns that you will find near Mangalore. This is a key fishing zone for the State of Karnataka and a picturesque spot for picnics. The town is neatly positioned on the Udayavara River and is known for its lovely volcanic rock islands which are natural marvels to say the least. St. Mary's Islands are famous for their basaltic lava-crafted rocks. A hotspot for geologists, Malpe is also home to several lovely forts and temples that you will enjoy viewing on your trip.
Distance from Mangalore- 59.4 kilometres
5. Byndoor
Another magical beach paradise, Byndoor is located in Kundapura, Udupi and is famous for the Sri Someshwara Temple that is dedicated to Lord Shiva. Byndoor has a plethora of must-visit attractions like the Sri Ramachandra Mandir, Byndoor Beach, Belaka Theertha Falls and Kshitija Nesara Dhama. The natural beauty of this place makes it a must-visit from Mangalore by all means!
Distance from Mangalore- 124 kilometres
6. Gokarna
Probably the most famous beach town along this stretch, Gokarna is known for its famous temples and white sands, merging spirituality with care-free beach living in a novel manner indeed. Gokarna is named after the point where the Aganashini and Gangavali Rivers meet, creating a shape like the ear of a cow. Key visits include the Gokarna Beach, Paradise Beach, Half-Moon Beach and Om Beach along with the Mahabaleshwara Shiva Temple. The serenity of the place will get to you and connect in a way that few can! Visit and see for yourself!
Distance from Mangalore- 230.4 kilometres
7. Coorg
Coorg needs no introduction and is one of the best hill stations near Mangalore for summer vacations. Coorg offers ample natural greenery, evergreen forests, picturesque tea estates, coffee beans, mountains and streams. Coorg is often called India's Scotland or the Kashmir of Karnataka. Coorg is known for its amazing views of the Eastern and Western Ghats and of course, the key attractions including the Abbey Falls, Madikeri Palace, Mallalli Falls, Nishani Motte and more. Coorg is also a hotspot for trekking enthusiasts. It is undoubtedly one of the best places to visit near Mangalore on your summer vacation. Of course, the cool and charming weather helps a great deal!
Distance from Mangalore- 137.8 kilometres
8. Kodachadri
Kodachadri is famous for its Kollur Mookambika Temple, one of the country's most iconic temples and major religious sites. The Government of Karnataka has already declared Kodachadri as a key natural heritage site and it is a sight for sore eyes amidst the beauty of the Mookambika National Forest with amazing trekking trails to boot! You should consider visiting in the winter months or the first few months of the year since the monsoons contrive to create tough and challenging terrains for travelers along the route.
Distance from Mangalore- 165.2 kilometres
Must Read: Unexplored Places to Visit in and Around Bhubaneswar
These are some of the finest places near Mangalore for summer holidays and you will definitely relish the chance to zoom off on a lifetime trip with friends and family members this summer. Make memories and enjoy vibrant vacations that leave a mark in your heart long after they're over.