Road Trips to The Best Picnic Places and Amusement Parks in Pune
Pune is one of the places in Maharashtra that offers you various opportunities to have fun. On weekends you can either take trips to the nearby places or hop around the city to visit the several tourist attractions. And if you are in a mood to enjoy some time exclusively with your family but outdoors, you can arrange a picnic. There are various picnic spots as well as amusement parks where you can have some fun-filled and memorable time. Let us discuss some of the best picnic places and Amusement parks in Pune that can be considered for the upcoming weekends.
11 Best Picnic Places and Amusement Parks in Pune
1. Adlabs Imagica
Spread across 130 acres of land, Adlabs Imagica, which is also called Imagica theme park is one of the most visited adventure parks near Pune. The park is divided into five segments which include Theme Park, Snow Park, Water Park, Gaming Zone and Hotel. You can surely have your best time at this park. The entry fee of the Amusement and Water Park starts from Rs 599.
Timing: 10.30 am to 8 pm
2. Appu Ghar Amusement Park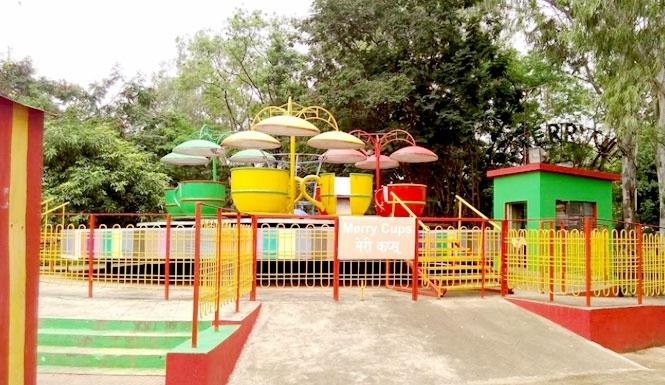 Appu Ghar Amusement Park offers rides for both kids as well as adults. There are thrilling rides here such as Roller Coaster, Appu Columbus, My Fair Lady, etc; while kids can enjoy rides like Appu Express Helicopter, and Gammat Girki. There are packages available at this park which will enable you to have an overall fun experience at a certain amount.
Timing: 12 pm to 8 pm
3. Go Crazy Adventure Park
Go Crazy Adventure Park in Pune is one of the best places for the adventure enthusiasts in the city. There are several things to do here such as Rifle Shooting, ATV Bikes, Bungee Trampoline, Wall Climbing, to name a few. The best thing is your kids can also have an awesome time here with various activities offered to them.
Timing: 9 am to 6 pm
4. Diamond Water Park
While we discuss the fun places to visit in Pune, missing out on Diamond Water Park will be regretful. The park is divided into two sections; one is Adventure Park, and the other is the campground. The adventure park consists of 29 activities and water park offers 28 rides, while the campground offers activities like treks and BBQ pits. The best thing here is that there is a kiddies pool for the toddlers, and you can even bring here your pet dog as well.
Timing: 10 am to 5.30 pm
5. Blue Bay Watersports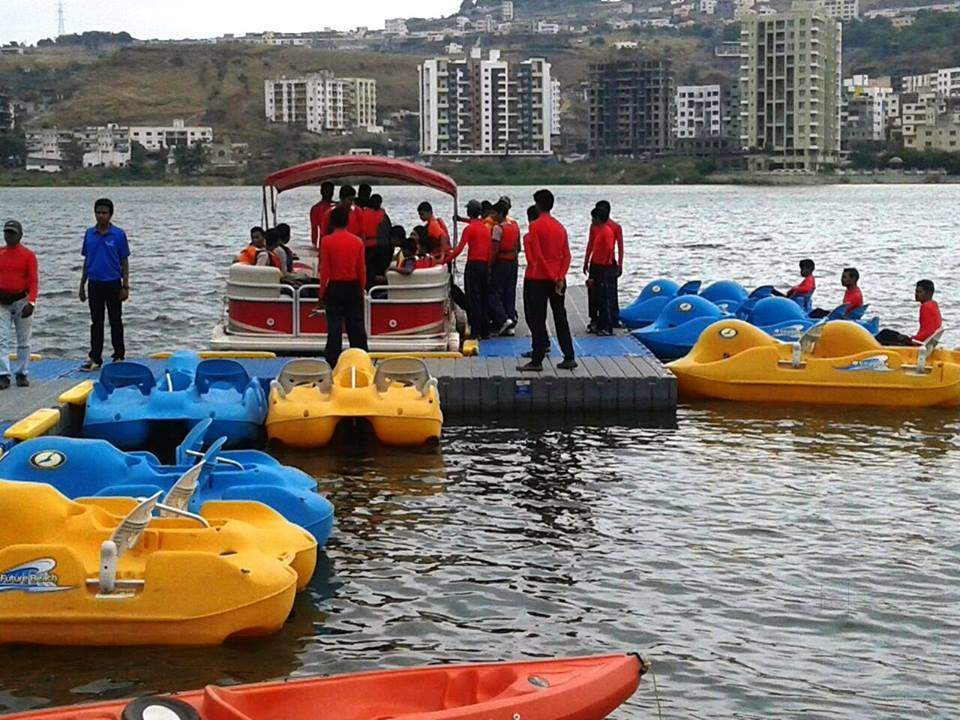 Blue Bay Watersports is one of the most amazing places for the watersports lovers. Some of the most sought after watersports here are kayaking and Jet Ski. And if you want to take it slow, you can opt for paddle boat, pontoon boats, and shikara boat. Kids can enjoy their ride in the special 'seadoo' boat. Do not forget exploring the waterfront restaurant here.
Timing: 11.30 am to 8.30 pm
6. Prathamesh Resort Amusement & Adventure Park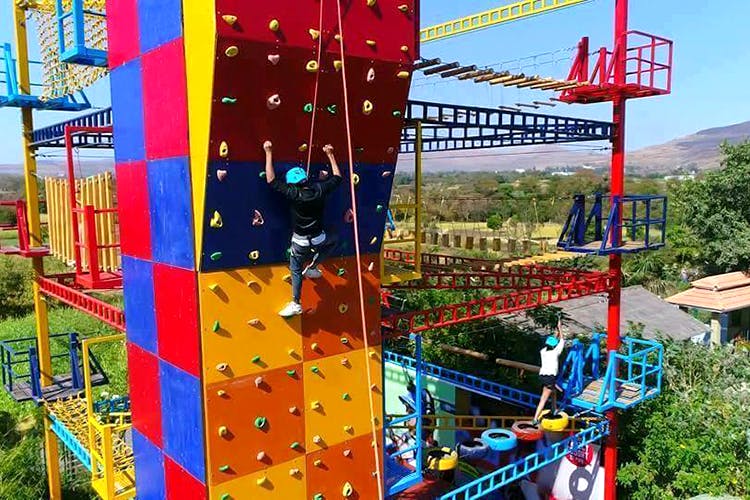 Prathamesh Resort Amusement & Adventure Park is a family resort that includes an adventure park as well, and is ideal for one day stay. You can stay at the beautiful and well-maintained resort and indulge into various activities such as Rope Way, Burma Bridge, to name a few. There are some activities for the indoors lovers as well, such as table tennis.
Timing: 9.30 am to 6.30 pm
7. Bund Garden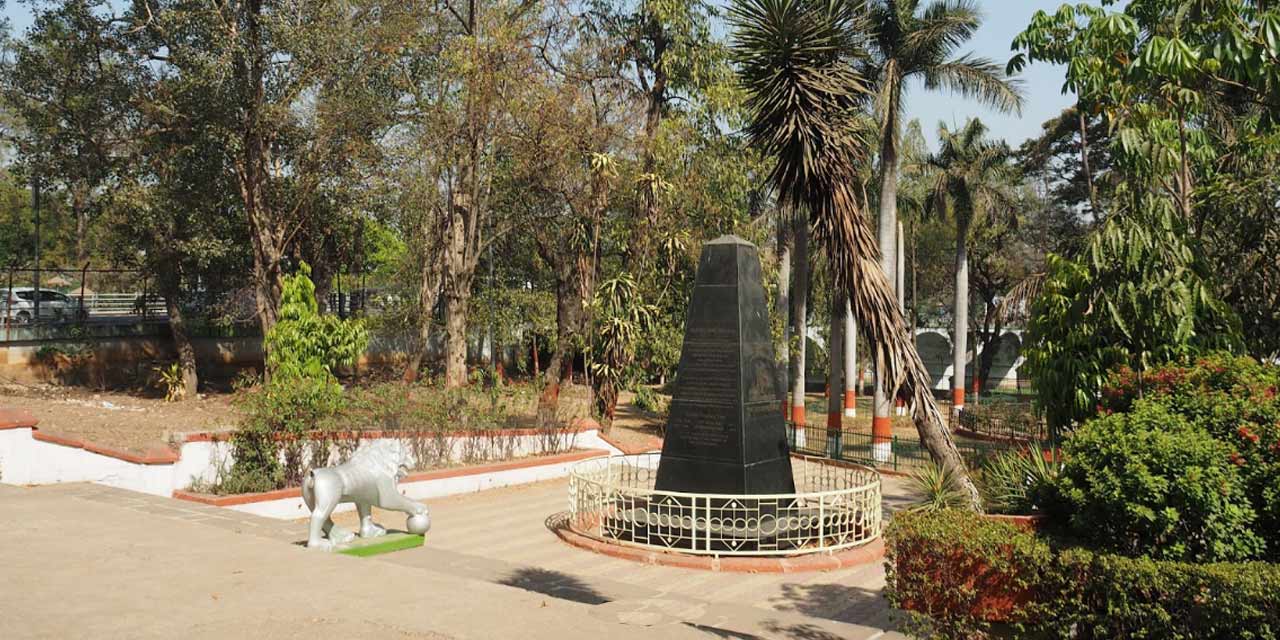 If you want to go for a picnic in a traditional style, Bund Garden is the right place for you. Pack your picnic basket and head to this beautiful garden where you can play various games like Kho-Kho, flying disc, etc. You can also try boat ride at this park.  
Timing: 6 am to 9 pm
8. Della Adventure Park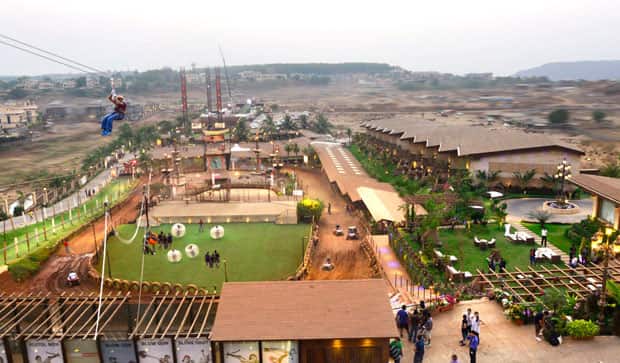 Della Adventure Park is located near Pune and is one of the best options for you if you are interested in adventure activities. This is the largest extreme adventure park in the country that offers over 50 adventure activities such as paintball, archery, rappelling, etc. The park will keep you excited and thrilled throughout.
Timing: 11 am to 9 pm
9. Seven Wonders Dream Park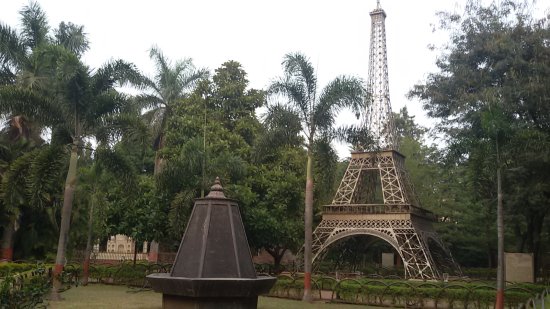 Couldn't make time for a world tour yet? Well, you can see the wonders of the world at Seven Wonders Dream Park in Pune. Pay Rs 20 as entry fee and see the wonders such as Taj Mahal, The Great Pyramid of Giza, Leaning Tower of Pisa, Stonehenge, Colosseum, Statue of Liberty and the Eiffel Tower. You can also enjoy the 3D and 4D entertainment shows that are organized here.
Timing: 6 am to 10 am; 4 pm to 8 pm
10. Rajiv Gandhi Zoological Park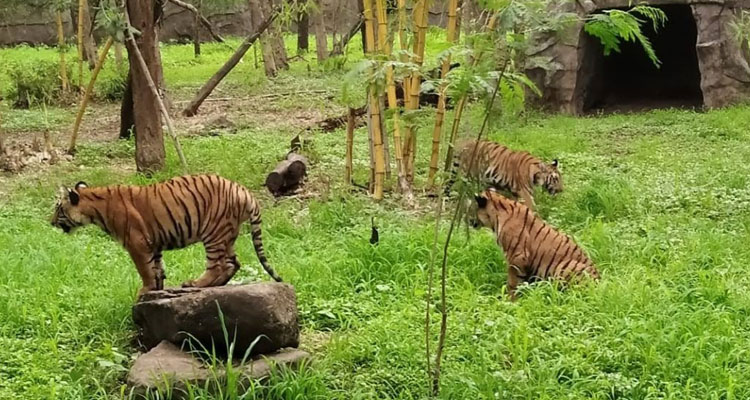 Rajiv Gandhi Zoological Park is one of the best options if you are taking a day out with your family or friends. The zoological park covers an area of 130 acres of land and houses wildlife like Leopards, Elephants, Black Bucks, Monkeys, to name a few. There is also a section called Snake Park within this park. You can see various types of snakes in the park.
Timing: 9.30 am to 5 pm (Thursday to Tuesday)
11. Pashan Lake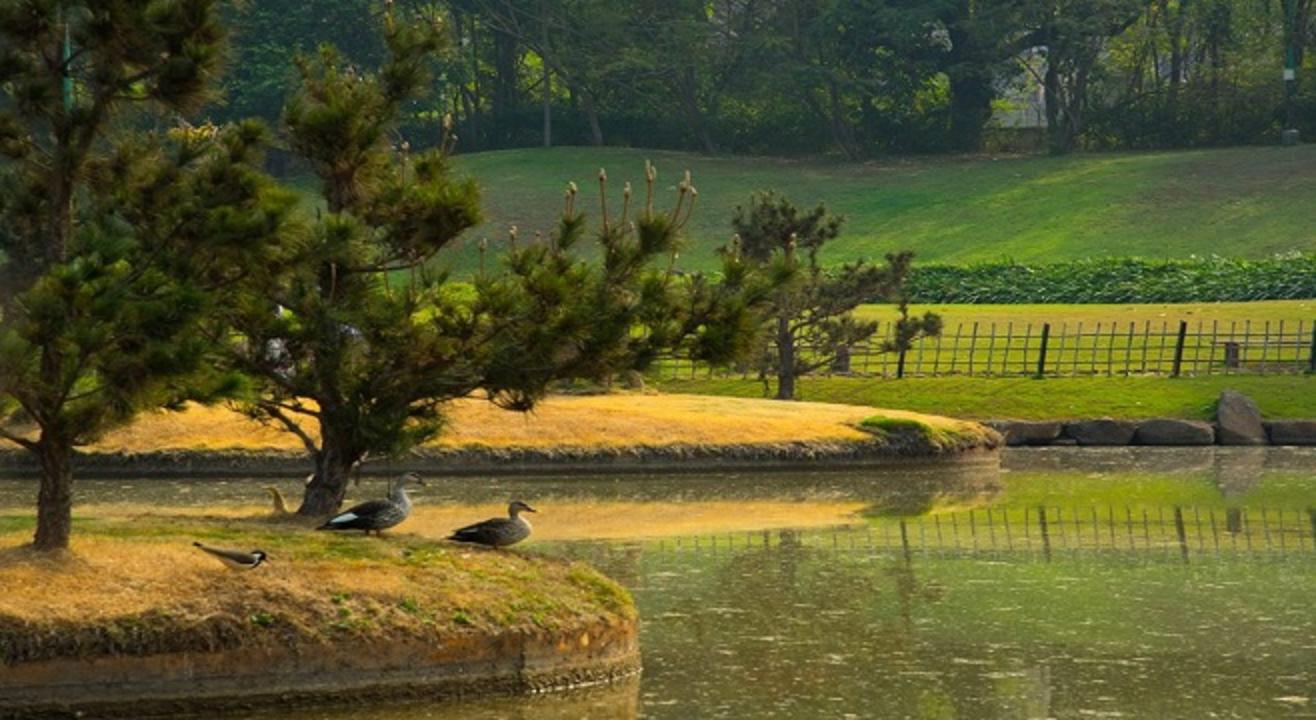 Built during the British period in India, the serene environment around the lake is perfect to spend time with your loved ones. This is also one of the famous picnic spots in Pune.
Timing: 24X7
You will come across numerous options of picnic spots and amusement parks in Pune. But before you decide one particular picnic spot, you must check the updated opening and closing time of the option available. You can also consider self drive car rental in Pune by Revv to make your trip even more convenient.