Best Picnic Spots near Bangalore Perfect Places for One Day Trip
Picnic brings a lot of memories from our childhood. A time when people were not always busy with their mobile devices, family members used to get together for picnic or spend time together. This is in fact still prevalent in many towns in India; however, even if you are in Bangalore, you can still find places where you can go for a picnic. Here are some of picnic spots near Bangalore for you to choose from.
15 Best Picnic Spots Near Bangalore
1. Ramanagara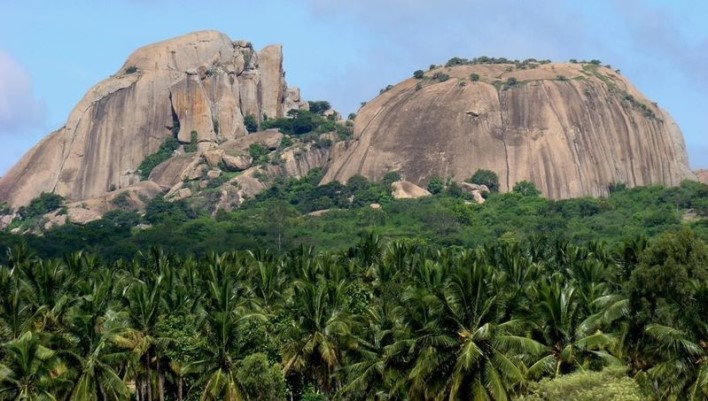 You can call it the perfect picnic spot near Bangalore city. From Arkavati River flowing gracefully over Ramanagara to the Janapada Loka, an open-air museum, this spot offers various things that you would need to have in a picnic. This town has been popular since the era of Tipu Sultan.
Distance from Bangalore:  47 km
2. Janapada Loka
Janapada Loka, also known as Folk World, is a museum where you will find over 5000 folk artifacts. If you want to add a few of these artifacts to enhance the ambience of your home, you can buy some from here.
Distance from Bangalore: 57.7 km
3. Savandurga
More popular as one of the largest monolithic areas of Asia, Savandurga can be your picnic spot as it is at a very close proximity from the Bangalore. Though the terrain is rocky, you can have a great time with your family and also visit the hilltop temple here.
Distance from Bangalore: 50 km
4. Makalidurga
This place has lately started witnessing a lot of people coming here for picnic. This is especially good for people who want some good time with their family, free of any kind of intervention. Surrounded by nature at its fullest splendor, you can also visit the Shiva temple at the summit of the hill.
Distance from Bangalore: 59 km
5. Nandi Hills
Nandi hills is one of the picnic spots near Bangalore within 100 km where people from the city frequent every now and then. The reason why it is so visited is the picturesque beauty it offers. You can relax in the calm and peaceful environment of this spot, or you can try some adventure activities like trekking and camping.
Distance from Bangalore: 61 km
6. Bheemeshwari
Bheemeshwari is a preferred picnic spot for those who like to add a small dosage of adventure activities to their day. One can try many activities like rafting, rock climbing, and even camping at this place.
Distance from Bangalore: 105 km
7. Sangama and Makadetu
You can call it one of the riverside picnic spots near Bangalore. These are two places, located within a very close distance from each other. Sangama is more popular because of the two rivers Kaveri and Arkavathi merge here. The place is known for its enticing atmosphere and the soothing weather.
Distance from Bangalore: 99 km
8. Chunchi Falls
Imagine a spot where at one side shimmery waterfall is coming down from the height of 50 feet above the ground; birds are chirping, and you are spending a splendid time with your family. Well, you can experience all of this beauty and serenity of at Chunchi Falls.
Distance from Bangalore: 62 km
9. Kokkare Bellur Bird Sanctuary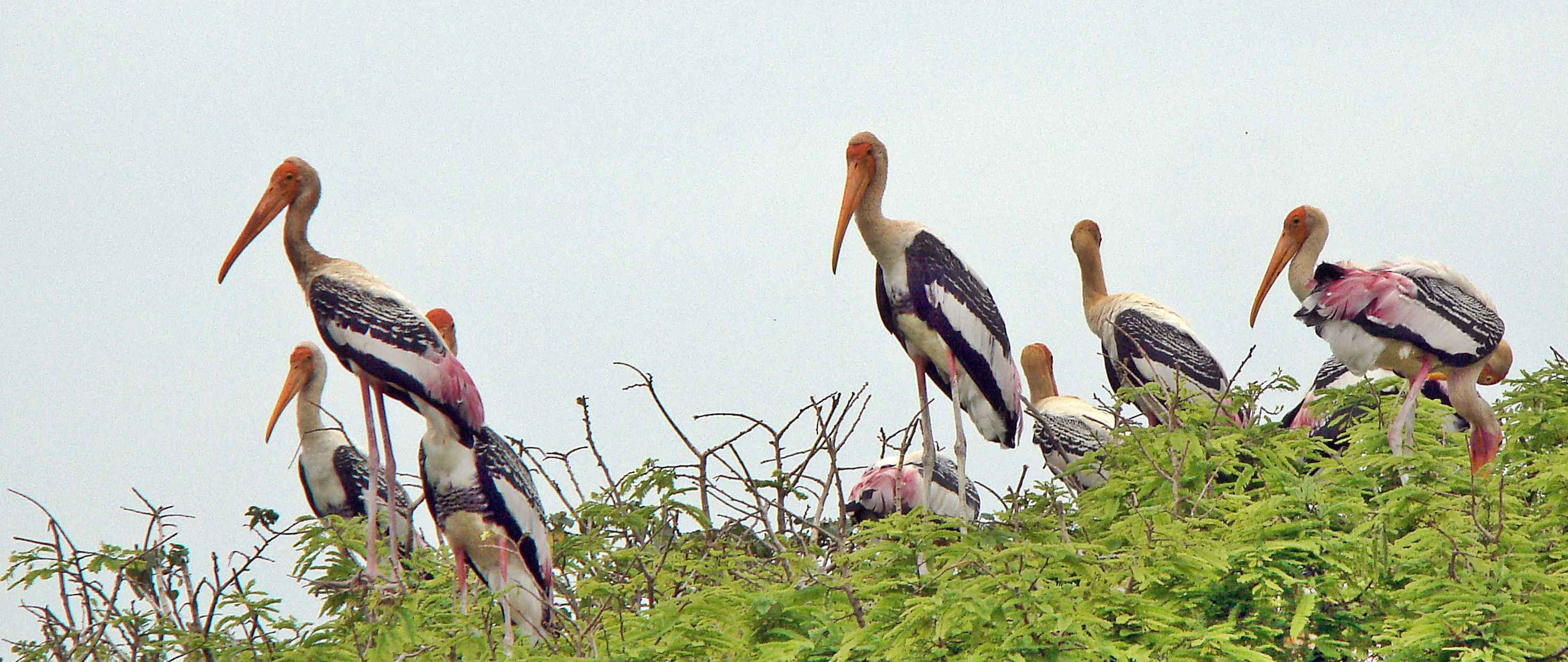 This is a perfect place for the bird lovers, where they can spot huge number of migratory birds. From Black Ibis to Little Cormorant, from Grey Heron to Black-crowned Night Heron, you can find a wide variety of birds in this sanctuary.
Distance from Bangalore: 87 km
10. Skandagiri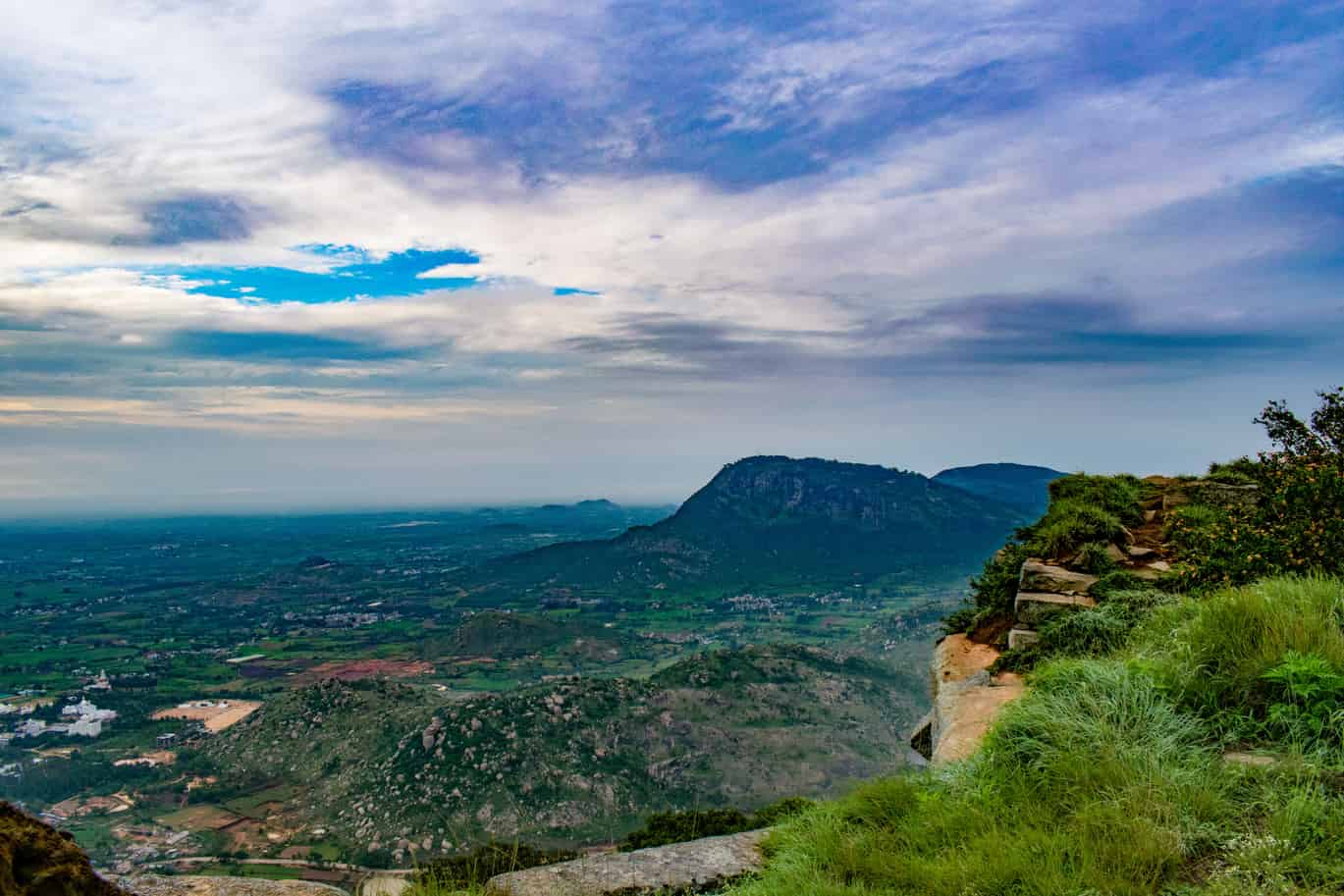 Skandagiri is a perfect 1 day picnic spot near Bangalore, where you can spend time with your loved ones in a tranquil environment. You will not see this place crowded with tourists all the time. The weather at this place is always pleasant.
Distance from Bangalore: 61 km
11. Talakadu Beach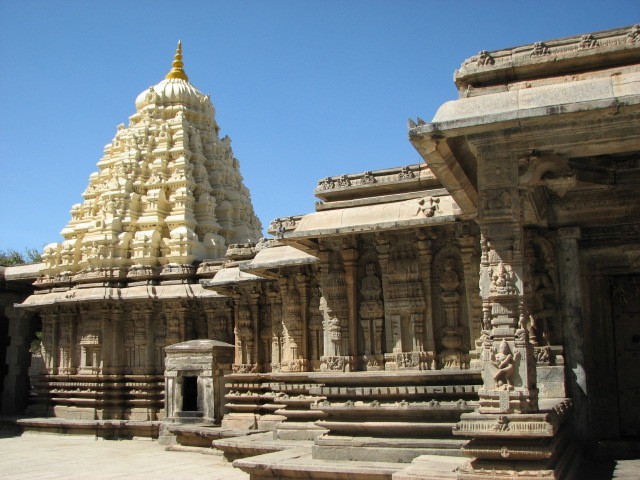 Talakadu beach is one of the picnic spots near Bangalore where we can cook, indulge into games by the beach, and enjoy the day. Although called a beach, it is actually a sandy bank of the Kaveri River and people also are seen taking a dip in the river here.
Distance from Bangalore: 131 km
12. Hogenakkal Falls
Referred as the Ngara of the East, many film shootings have been done at this spot. Whether you want to be at some peaceful place, or you want to engage yourself with some adventure activities, you can do everything at this spot. This is an absolute picnic spot that you can reach in a few hours from Bangalore.
Distance from Bangalore: 125 km
13. Avani
Avani is one of the picnic spots near electronic city Bangalore, to where you can take your entire family and will come back home with a wide smile on your face. This place is perfect as your family members of various age groups can engage themselves in several kinds of activities. The elderly members can visit the Sita Temple, the young ones can take a tour around the ancient monuments and architectures, while the kids can enjoy adventure activities. This place is believed to be the one where Sita, the wife of Lord Rama, gave birth to her twins, Lava and Kusha.
Distance from Bangalore: 95 km
14. Shivanasamudra Falls
Situated at the bank of River Kaveri, this waterfall can be your absolute weekend retreat, where you can also arrange a picnic and spend time with your dear ones. The view of this fall looks like a dream. The fun part is that you can bathe under this waterfall.
Distance from Bangalore: 133 km
15. Yelagiri Hills
Yelagiri hills is blanketed by verdant greenery. The view of nature here will definitely send you back home with a soothing mind. While you are here, you can also visit Velavan Temple and Jalagamparai Waterfalls.
Distance from Bangalore: 146 km
Bangalore is one of the cities that is known for its fast paced life, yet you can spare some time and visit the areas nearby. So, surprise your family by planning a picnic over this weekend. These places and the entire experience of the picnic is sure to rejuvenate your mind and body.