12 Amazing Picnic Spots Near Ahmedabad
Ahmedabad is well known as a commercial hub and a shopping destination. It is also a great place to explore the many tourist destinations that surround this beautiful city. Surrounded by theme parks, resorts there are several picnic spots near Ahmedabad. If you are looking for a quiet place to relax in the lap of nature or enjoy picnic in a theme park, visit these amazing picnic places around Ahmedabad.
12 Amazing Picnic Spots in and Around Ahmedabad.
1. Maniar's World
One of the fun picnic place near Ahmedabad Gujarat is Maniar's World. Loved by all kids and youngsters this is a snow themed amusement park with a number of rides. The park is divided into two parts which are the Wonderland Park and Snow Park. Enjoy the thrilling fun rides like Aqua Roller, Aqua Ball, Traffic Island and ride the desert bikes in the Wonderland. In the Snow park enjoy a snow field with snowball fights and blast-from-the-past Ice Age experiences.
2. Gulmohar Greens
If you are looking for picnic spot near Ahmedabad Gujarat, Gulmohar Greens Golf and Country Club is the perfect place for an outdoor trip with the family and friends. Explore the vast golf course and huge garden. You can try swimming, badminton and other indoor games. End of the day you can relax at the spa at the club and rejuvenate yourself.
3. Adalaj Stepwell
Amongst the picnic places around Ahmedabad, the Adalaj Stepwell is a historical place. Situated a few kilometers away from Ahmedabad, this is a place visited by tourists who love history. The Adalaj Stepwell created a few centuries back for water conservation is now the ideal location for picnics and photoshoots. You can view the rock carvings and paintings that adorn the walls. There is also a nearby garden that can be a perfect picnic spot. 
4. Indroda Nature Park
If you are looking for 1 day picnic spots near Ahmedabad that is loved by kids and nature lovers then Indroda Nature Park is the ideal location. This park is often compared to the Jurassic Park. Kids love to see the dinosaur figurines, wildlife and plants in this place. There are many open spaces in the garden ideal for a picnic as well.
5. Palm Greens Club
Located in Kheda, the Palm Greens Club is the perfect place for a day out with the family. Cool yourself in the giant pool, relax in the large garden and also play all the indoor games at the club. Palm Greens Club always organizes special events and you can enjoy them too if you plan your trip.
6. Akshardham
Akshardham temple is a popular picnic spot. Explore the grand architecture, offer your prayers and relax on the temple garden. Located at a distance of 28 kilometers from Ahmedabad this place is a popular picnic spot.
7. Thol Lake Bird Sanctuary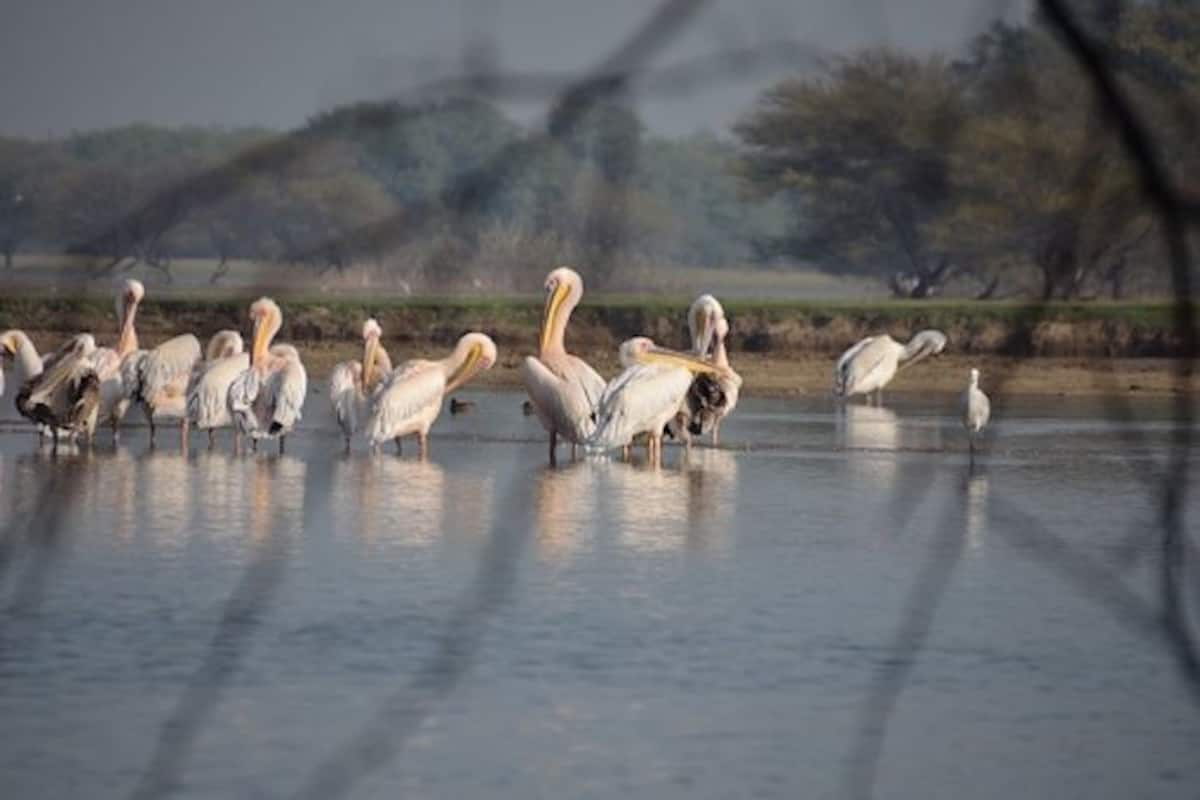 For the nature lovers, the Thol Lake Bird Sanctuary is a bird park that is a popular picnic spot located on the outskirts of Ahmedabad. Most of the families who like to take a break from the bustling city life; like to explore the Thol Lake Bird park. This is the home to different species of birds. Lush greens makes this perfect for a nature trail.
8. Nal Sarovar Bird Sanctuary
The Nal Sarovar Bird Sanctuary is a serene bird sanctuary that is the home to different bird species. Bird lovers can get glimpse of exotic birds here. Take a boat trip on Nal Sarovar and watch these beautiful hornbills and other birds. This is a great place for an outdoor picnic and it is loved by nature enthusiasts. It is 62 kilometers away from Ahmedabad.
9. Lothal
If you are history lover and looking for some mysteries in ancient architecture, then Lothal in Gujarat is the ideal place for your picnic. This is a great place for a day outing. Explore the majestic lovely structures around as you spend your day in Lothal.
10. Tirupati Rushvian Park
The Tirupati Rushivan Adventure Park is a one day getaway from Ahmedabad. The resort has 25 thrilling rides enjoyed fully by the whole family and specially the kids. Beat the heat at the rain dance section and a swimming pool. You can taste some good local food at the food stalls and restaurant as well and it also has a huge parking space.
11. Polo Forest
The Polo Forest with lush greens, rolling mountains and a river makes it the perfect place for a one-day picnic. Explore the beauty of lush green nature, enjoy sightseeing and camping in tents by the river. Situated 106 kilometers away from the city this is one of the ideal locations for picnic spots near Ahmedabad.
12. Orsang Camp Resort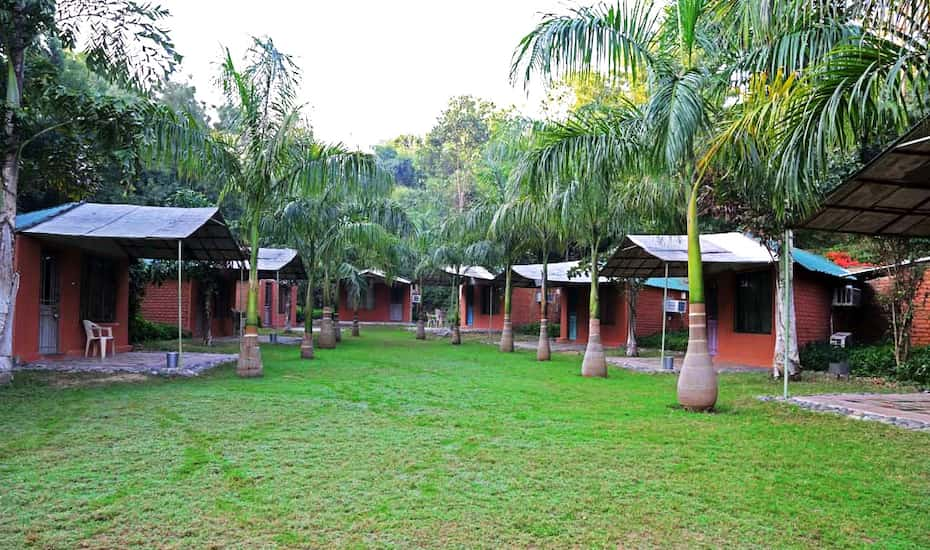 For adventure lovers the Orsang Camp Resort is the perfect getaway for a day picnic. The camp located on the banks of the Orsang River is beautiful spot in the lap of nature. Enjoy the beauty of nature and lush greens while you indulge in several adventure activities like zip-lining, flying fox, and kayaking.  You can get that adrenaline rush back during your one day picnic at Orsang Resort. There are luxurious rooms where you can relax and unwind after a fun filled day. It is considered as the best picnic spot near Ahmedabad.
Enjoy these beautiful picnic spots near Ahmedabad. If you want a bigger car than yours to accommodate the entire picnic troop; you can use car rental in Ahmedabad by Revv for a leisurely day trip and visit some of these picnic spots and have a memorable time.
Must Read: Nagpur Nightlife With 12 Exciting Places