Best Picnic Spots Near Surat That You'll Fall in Love With
There are abundant picnic places near Surat that are absolutely drool-worthy. While there are several places to visit near Surat within 500 km, you should definitely choose some of the nearest hotspots for your next picnic.
You can take your pick from tourist places near Surat within 100 km or even other places to visit near Surat within 150 kms. You can try renting a farmhouse for one day picnic near Surat or check out a resort near Surat that'll allow you to enjoy rollicking picnics with friends and family members for company.
On that note, here's taking a look at some of the best picnic spots in proximity to Surat where you can literally let your hair down and have a blast.
10 Best Picnic Spots Near Surat
1. Suvali Beach
Suvali Beach is a little marvel that is ideal for a one-day picnic or excursion. This beach is ideal for simply lounging about on the shore along with playing football or any other sport and building sand castles with the kids while you're lost in your own world. The beach is strategically located near Surat and you can even carry your own delicious picnic eatables or buy them from the shacks/stalls along the coastline.
Distance from Surat- 20 kilometres
2. Dumas Beach
Aside from the intriguing rumors surrounding it, Dumas Beach is actually a highly preferred picnic spot for locals in Surat. This is a hugely popular beach and draws crowds in large numbers as well. The beach offers bike rides and camel rides along with the popular Bhajiyas served piping fresh at the iconic Laskari Bhajiyawala Stall here. Don't forget to dig in!
Distance from Surat- 24 kilometres
3. Bardoli
Bardoli is a famous town and was made so by Sardar Patel who commenced his Satyagraha from this place. The town is a great one-day spot for a picnic if you are a history, architecture and culture lover. There are several famous temples in Bardoli which showcase magnificent architectural styles and templates.
Distance from Surat- 33 kilometres
4. Dabhari Beach
Dabhari Beach is located slightly away from Surat but makes for a fantastic picnic spot by all means. Dabhari Beach is often preferred for fun cricket and football outings by locals and tourists alike. There are several food carts selling tasty snacks and beverages at the beach. The Khodiyar Maa Temple is situated nearby and is another big draw for visitors.
Distance from Surat- 33 kilometres
5. Dandi Beach
Dandi Beach is one of the most famous beaches in India for obvious reasons and is also a great place to have a little picnic of your own. Dandi Beach is absolutely neat and clean and there are great food choices here as well. This is a great place to simply soak in the cool sea breeze and take a break from your regular routine.
Distance from Surat- 48 kilometres
6. Padamdungari
Padamdungari is well known for its plethora of camping sites. There are several fabulous camps spread all over the place that are an adventure lover's delight. There are several attractions for adventure lovers here, right from hiking and rock climbing to other adventure sports.
Distance from Surat- 88 kilometres
7. Tithal Beach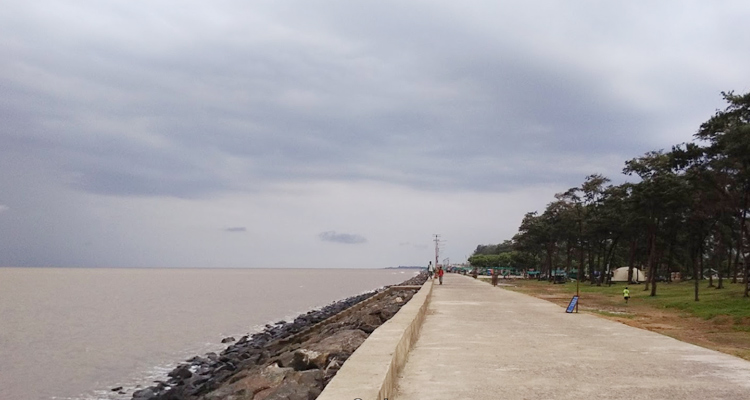 Tithal Beach is known for its amazing ambience which makes it a great choice for a picnic with loved ones. This beach is absolutely clean and unspoiled and offers ample scope for boat rides, horse rides, sports activities and simple chilling by the shoreline, taking in the wonderful ambience. There are several stalls selling lip-smacking food near the beach.
Distance from Surat- 94 kilometres
8. Mirasol Lake Garden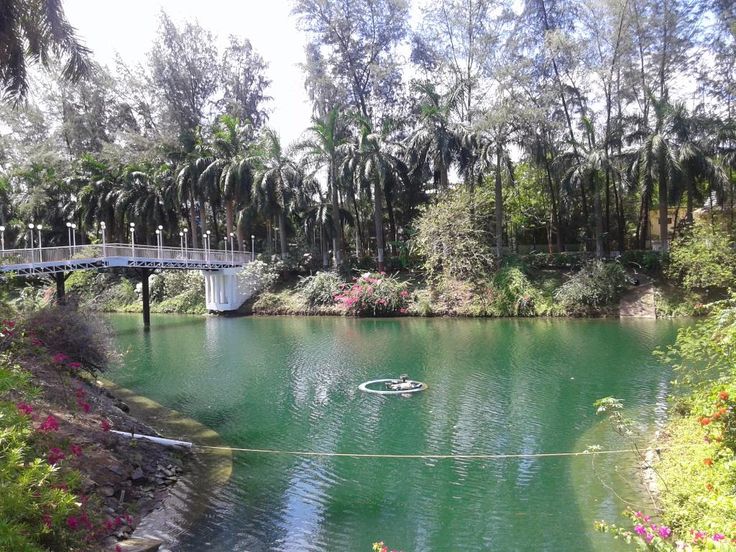 Mirasol Lake Garden is one of the top places to visit near Surat within 200 km and is a great picnic spot by all means. This is a resort that is suitable for a day out with family and friends. You can indulge in boat rides here while the children will adore the mini train rides. There is a wonderful restaurant offering sumptuous vegetarian fare to visitors and children will also love playing in the indoor game room that has several arcade gaming options worth enjoying.
Distance from Surat- 116 kilometres
9. Wilson Hills
If you are looking for tourist places near Surat within 200 km for your next picnic, this is it! Wilson Hills is an amazing picnic spot and will delight people who love adventure sports activities like hiking, trekking and so on. Wilson Hills is a hotspot during summer vacations and also on weekends, particularly amongst nature lovers and young families alike.
Distance from Surat- 117 kilometres
10. Devka Beach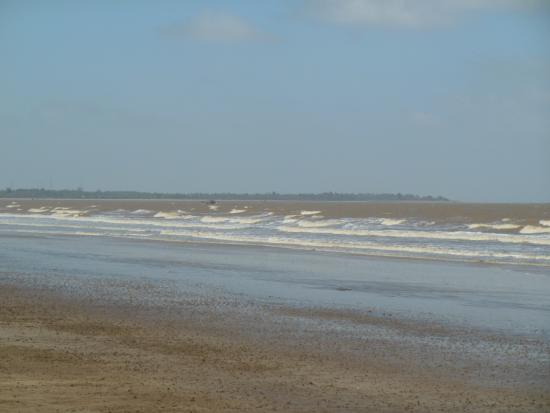 While there are several places in Gujarat near Mumbai, Devka Beach will take your breath away for sure! While Jampore Beach in Daman is a famous beach and vacation hotspot, Devka Beach is equally enchanting with its pristine and calm ambience and of course, the horse and camel rides on offer. You can also play football or cricket on the beach or indulge in tasty bites across the food stalls and restaurants lined along the same.
Distance from Surat- 119 kilometres
These are some of the best picnic places near Surat that you should not miss by all means! These destinations will give you everything you're looking for, i.e. tranquility and fun in a potent combination that will refresh you like nothing else!