Best Picnic Spots near Chennai
One of the best ways to enjoy the weekend with your family is by arranging a picnic. When it's about picnic, you can afford to be a little spontaneous and plan as you go. You can just pick a place, spend the entire day there, enjoy various activities, and come back by night or day after. If you are in Chennai, you will have numbers of place in list where you can go for a picnic. Here is a quick list of picnic spots near Chennai for you.
1. Muttukadu Lake
The pristine lake is surrounded by scenic beauty which is captivating. This is one of the 1 day picnic spots near Chennai, where you can even enjoy some thrilling water sports. So, get your group here and have some fun time.
Distance from Chennai: 32.8 km
2. Arignar Anna Zoological Park
This is the largest zoological park in the country, where your kids will certainly have a good time. Spread over 1000 acres of land, you can see more than 1500 animals here. Some of the animals that you can find here are golden jackal, white-backed vulture, giraffe, saltwater crocodile, mugger crocodile, grey wolf, etc.
Distance from Chennai: 33.2 km
3. Covelong
Covelong is the perfect 1 day picnic spot near Chennai, where you can have some exciting time around the palm-backed beaches. If you are fond of water-sports, you can try parasailing here. Apart from this, you can also visit Vizhinjam Juma Masjid mosque and Sagarika Marine Research Aquarium.
Distance from Chennai: 35.9 km
4. Mahabalipuram Beach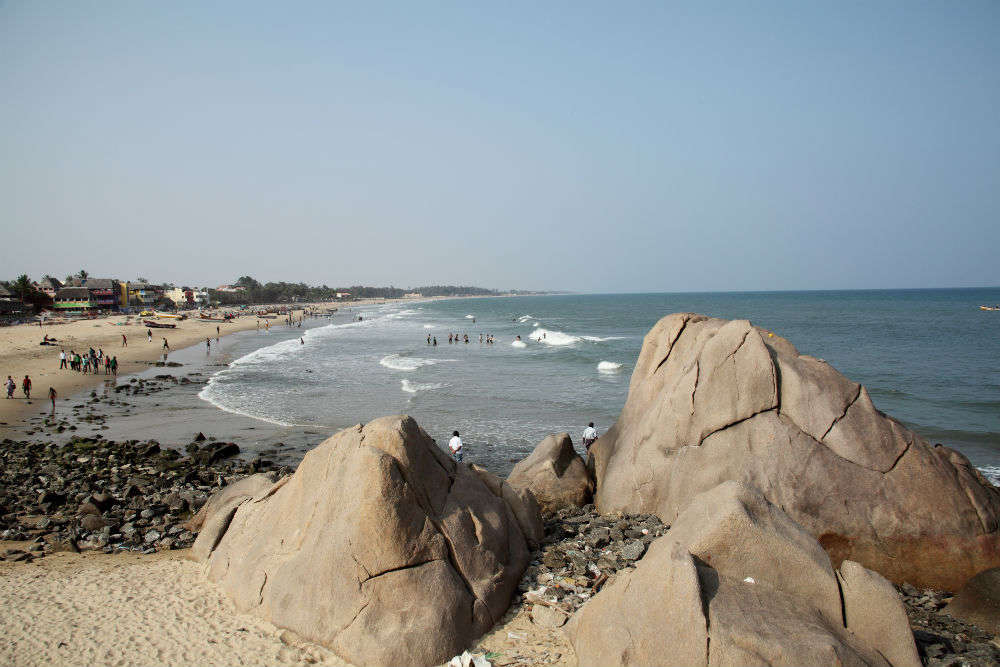 Mahabalipuram beach is perhaps one of the most preferred one day picnic spot near Chennai. You will find the beach crowded with visitors on many of the weekends but that just adds to the almost festive atmosphere here. Popular for the brilliant architecture, Shore Temple and Pancha Rathas rock-cut temples must be visited.
Distance from Chennai: 54.1 km
5. Sadras
Sadurangapattinam, as called by local people, Sadras is known for the Dutch fort that was constructed during the 17th century. There is also a beach here where you can have a wonderful picnic. The place is still not visited by many tourists; therefore, you can have some aloof time from the city here.
Distance from Chennai: 68.2 km
6. Vedanthangal Bird Sanctuary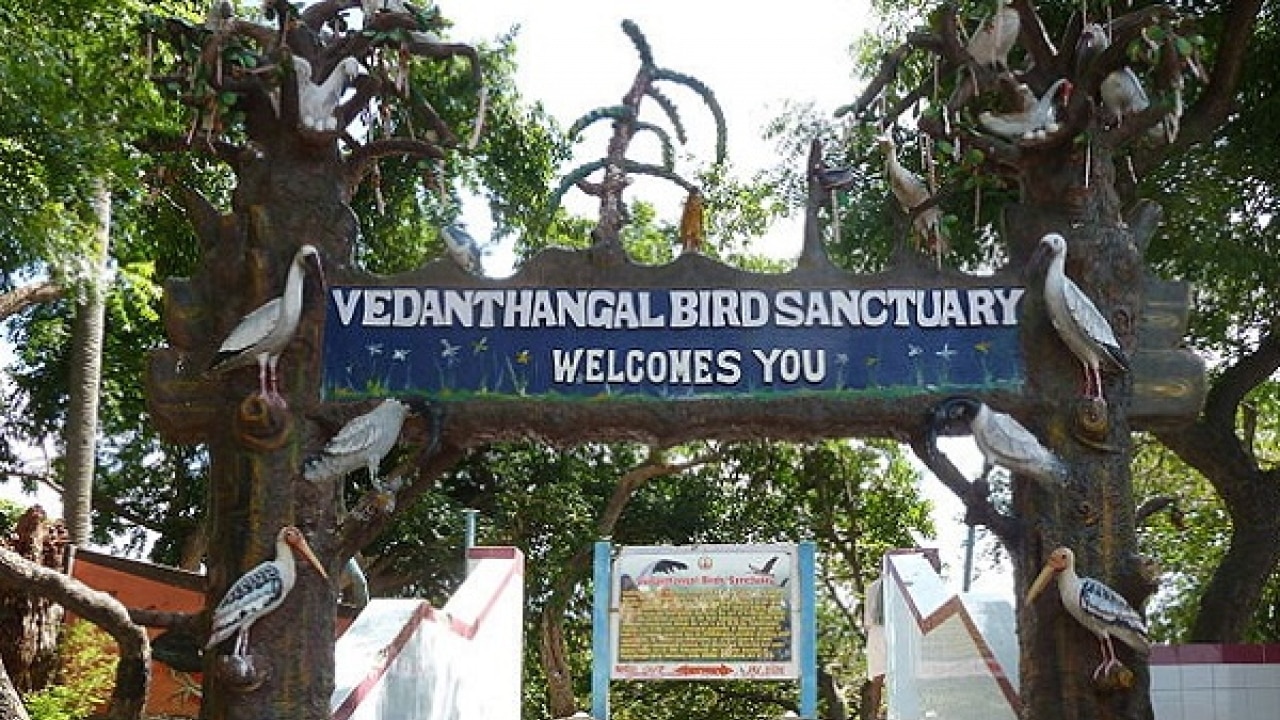 Established in 1936, it is the oldest bird sanctuary in the country. You can see various migratory birds here. Some of them can even be spotted picking fish from the ponds in the sanctuary.
Distance from Chennai: 82.3 km
7. Tada Falls
This waterfall is located in Andhra Pradesh though, but you can reach here in a few hours. This is one of the enchanting natural wonders. Apart from picnic, you can also opt for trekking here. The trail is a little difficult; so if you are novice, you must be careful.
Distance from Chennai: 90.1 km
8. Mudaliarkuppam
Mudaliarkuppam is popular for its boat house. You can try various types of boating here, and some of them are really thrilling. If you have any plan to stay back at night here, you must try camping. This is surely going to be one of a kind experience.
Distance from Chennai: 90.4 km
9. Pondicherry
One of the popular picnic spots, Pondicherry is the place where you must head to if you really want to stay away from your routine life. The majestic churches and the beaches are some of the major attractions in the place. You will also find ineffaceable French influence in the city.
Distance from Chennai: 173 km
10. Yelagiri
Yelagiri is one place where you can be amidst nature and have some time to relax. It is a serene hill station where you can take your entire family to enjoy every bit of your stay here. The weather is so pleasant that you can visit this place even during the peak of summers.
Distance from Chennai: 228.5 km
11. Nagalapuram
Nagalapuram is one of the forest picnic spots near Chennai where you can reach in a couple of hours from the city. There are so many things you can do here, such as trekking, taking view of the splendid waterfalls, taking a dip in the natural pools, and camping overnight on the hilltop.
Distance from Chennai: 70 km
12. Elliot's Beach
If you don't want to go very far from the city but planning a picnic with your family, you can choose Eliot's beach sans a second thought. One of the most less crowded and clean beaches, you can enjoy serenity and the brown sands here. You can also take a tour of the AshtaLakshmi Temple and Velankanni Church here.
Distance from Chennai: 13 km
13. Nettukuppam
This place is visited by many all round the year, but is considered as one of the best picnic spots. The popular rusty bridge, the sea with high waves and overall environment; you will absolutely not regret choosing this place for a day time picnic.
Distance from Chennai: 24 km
14. Akkarai Beach
Blessed with nature's beauty, you can choose this place for a picnic with your family if you want to spend some quality time with them. Not visited by many, this place is filled with greenery and offers tranquility. While your kids can play at the beach, you can enjoy the cool sea breeze.
Distance from Chennai: 24.4 km
15. Royapuram Fishing Harbour
The harbor can accommodate about 575 fishing boats and you can witness fishermen catching fish even during the night hours. You can spend your day here and even can buy fish from the fish markets while your way back home.
Distance from Chennai: 7.9 km
The city of Chennai can seem an unlikely place to relax due to its huge population and busy roads. Travelling a very short distance outside of the city one can reach plenty of good picnic spots near Chennai. With great options for accommodation and food available at most of them, nothing stands in your way for the perfect picnic with your friends and family.