9 Best Places to visit in India where Durga Puja is celebrated
Durga Puja is one of the most important and well-celebrated festivals of the Bengali community. Pandals in West Bengal and many other parts of India are erected as early as two months ahead of the actual Puja days. The festival is celebrated to pay homage to the Hindu Goddess, Durga. Although, the festival is mainly celebrated in West Bengal, there are also many other places in India where Durga Puja is celebrated. Therefore, if you have been wondering places to visit in India where to celebrate Durga puja, then here is a list for you:
9 Best Places to visit in India during Durga Puja celebration in 2020
1. Kolkata, West Bengal
When we talk about Durga Puja, not mentioning Kolkata would be just unfair. Kolkata is the most famous city for Durga Puja. From pandal hopping to eating sumptuous Bengali cuisines, from wearing new clothes to visiting relatives and friends, Durga Puja is all about fun in this city. The city looks stunning on these four days of Puja. No matter at what time you are going out of your home, you will always find people having some of their best time during these days. The Durga Puja celebration dates in 2020 will be starting 22nd October and go on till 26th October 2020.
Tourist attractions: Marble Palace, Kalighat, M.P. Birla Planetarium, etc.
2. Delhi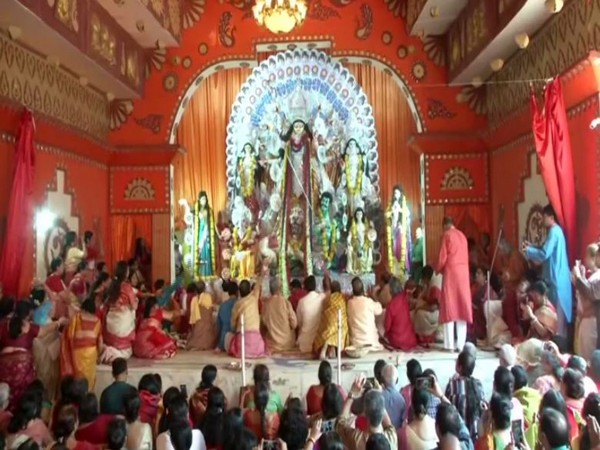 Delhi witnesses one of the best Durga Puja celebrations in India. To see the vibrancy of Durga Puja, you can visit C.R. Park, where you will feel as if you are in Kolkata. From the pandals to the variety of authentic Bengali cuisines, you can see a huge crowd in C.R. Park these four days.  You can see the other side of Durga Puja, which is celebrated in Ramlila Maidan, where Ravana's effigies are burnt on Dussehra. People from all sections of the society gather at Ramlila Maidan to witness this celebration. 
Tourist attractions: Birla Mandir, Akshardham temple, Kalkaji temple, etc.
3. Ahmedabad, Gujarat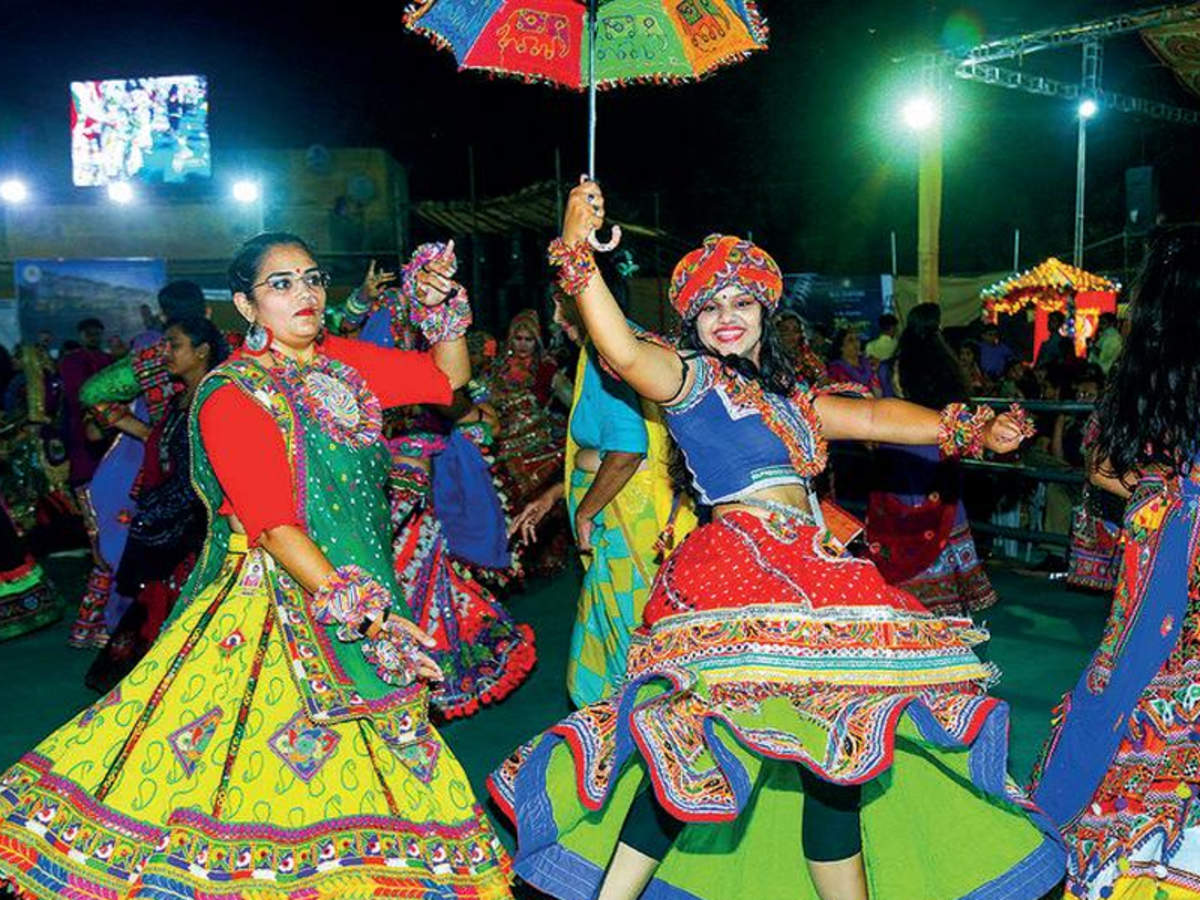 People in Ahmedabad celebrate this time differently, remembering Lord Ram killing over Ravana. Throughout the festival, you can see fireworks all through the night. Stages are erected where dramas are performed. People take part in those dramas, songs, and dances where they recite the life of Ram and how he killed Ravana. You can also see Dandiya being performed in several corners of the city.
Tourist attractions: The Adalaj Stepwell, The Calico Museum of Textiles, Bhadra Fort, etc.
4. Mumbai, Maharashtra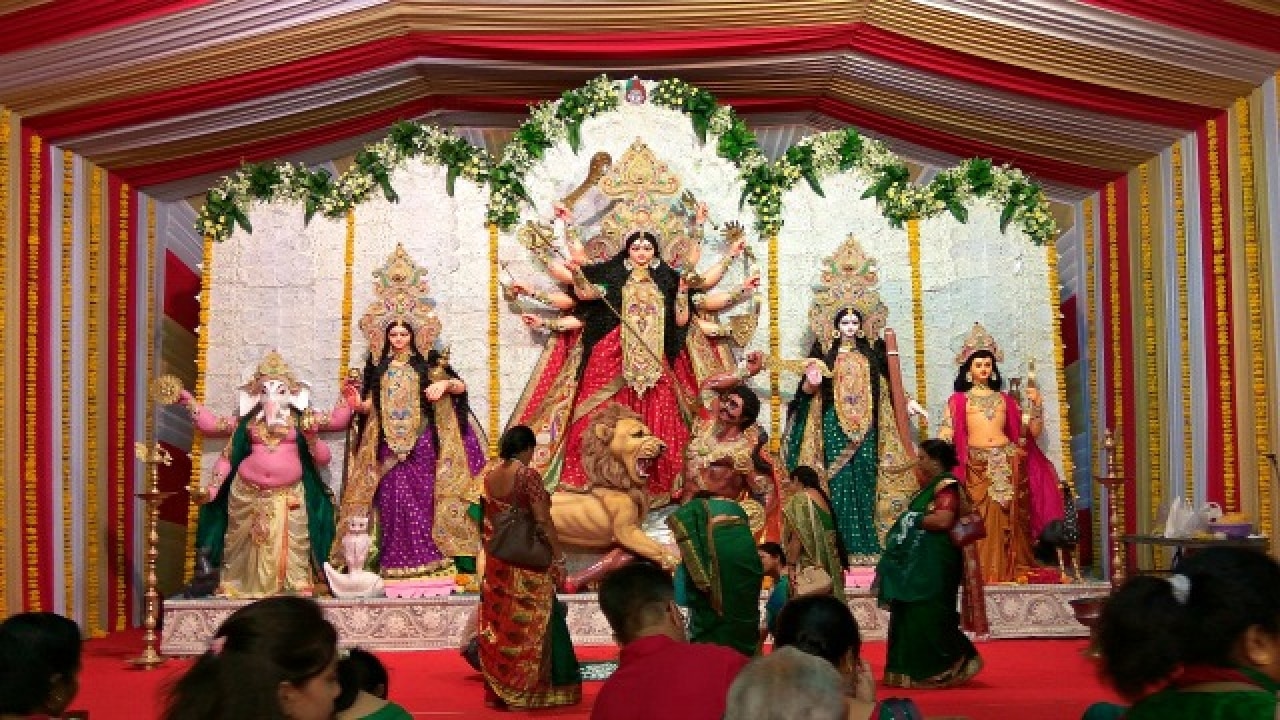 Mumbai is one of the top places to visit in India to enjoy Durga Puja. The trend of Durga puja here was started by Bengalis who could not manage to go to their home in Bengal during Puja. Therefore, they erected pandals in Mumbai itself started Durga Puja just like in Kolkata. You can see quite many celebrities coming to pandals during these four days.
Tourist attractions: Gateway of India, Marine Drive, Elephanta Caves, to name a few.
5. Pune, Maharashtra
Visit pandals in Pune during Durga Puja and you will fall in love with the cultural programs such as music, dance, drama, etc. You must try the bhogs that are served to Goddess Durga, especially the Nabami bhog.
Tourist attractions: Mulshi Dam, Dagadusheth Ganapati temple, Aga Khan Palace, Malshej ghat, etc.
6. Katra, Jammu & Kashmir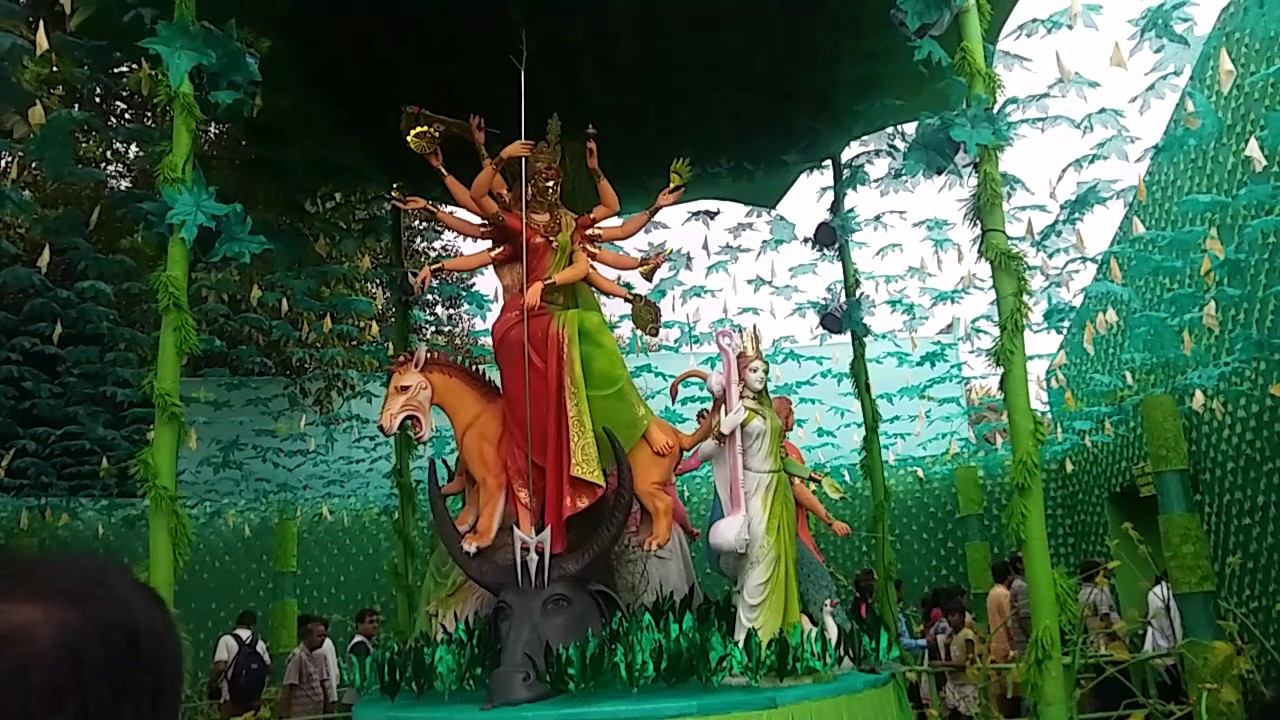 Durga Puja is celebrated in Vaishno Devi Ji Temple. The celebration continues for nine days. The temple is illuminated with lights and you can hear chanting from distance. 
Tourist attractions: Vaishno Devi temple, Bhairo Baba temple, Dera Baba Banda, etc.
7. Guwahati, Assam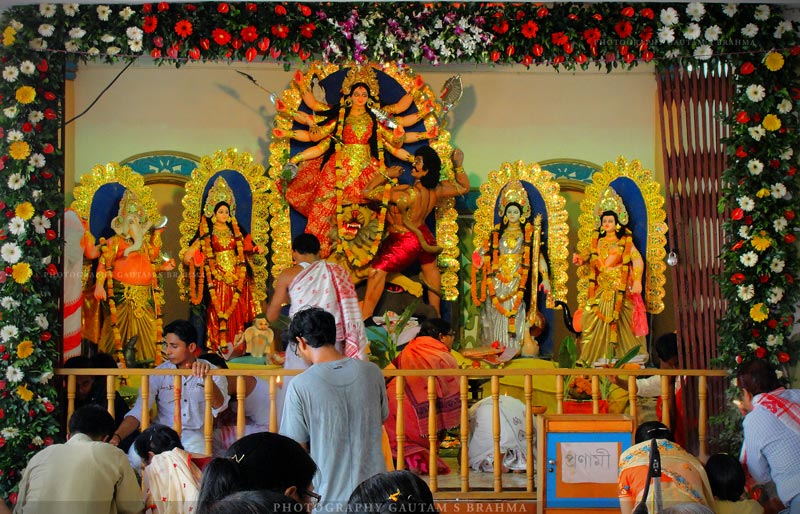 If you want to enjoy the Durga Puja celebration in 2020, you can even consider visiting Guwahati. You will see some of the best pandals there. People from various parts of the North-east visit this city during Durga Puja to celebrate this festival. People indulge in many things to do in Durga Puja such as shopping, try different cuisines, visiting family and friends, and enjoy the festival to the fullest. 
Tourist attractions: Kamakhya Temple, Umananda Temple, Assam State Zoo and Botanical Garden, etc.
8. Varanasi, Uttar Pradesh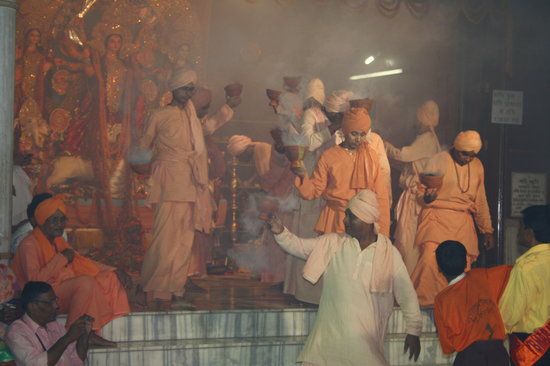 Varanasi celebrates this time of the year as the victory of Ram over Ravana. You can see children dressed up like Ram, Sita, Lakshman, and Hanuman during the celebration. Varanasi gets crowded during the festive season as not only people from across the city come together to celebrate the festival, but many sages also visit the city.
Tourist attractions: Shri Kashi Vishwanath Temple, Manikarnika Ghat, Dashashwamedh Ghat, etc.
9. Kullu, Himachal Pradesh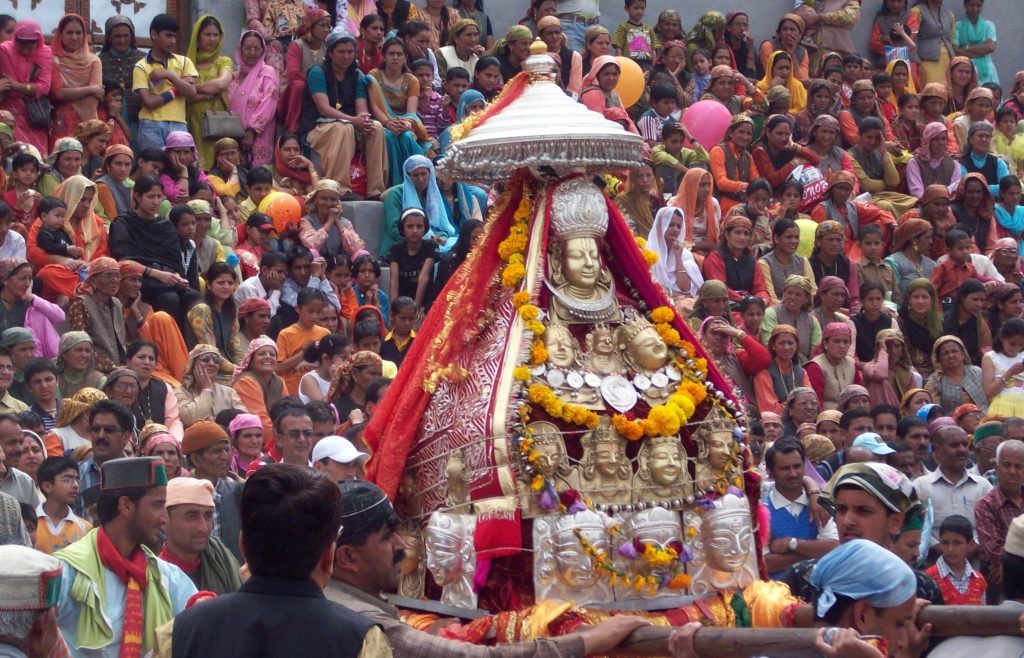 You will not find pandals here like West Bengal, but you will surely be able to witness people participating in processions. The procession mainly takes place in Dhapur Maidan of Kullu Valley. Like the rest of North India, locals in Kullu also celebrate the victory of Ram over Ravana.
Tourist attractions: Raghunath Temple, The Great Himalayan National Park, etc.
These places transport you to a different world where you can see the mythology coming alive. The celebratory mood and the surreal atmosphere that surrounds the Durga Puja is highly contagious and before you know it, you will become a part of the celebrations. To visit these places one of the best ways is to take a self-drive car on rent from Revv and get the freedom to spend as much time as you want on the celebrations. The cars from Revv are fully sanitized before they are delivered to you so that you can enjoy your ride without the constant worry about the hygiene.