16 Top Places to Visit in Mangalore That Every Tourist Must Visit
The city of Mangalore beckons the tourists from around the world, thanks to its magnificent natural beauty and glimpses of local heritage through ancient temples. The best part is that you can manage your itinerary to fit the amount of time that you have at hand. Let us take a quick look at places to visit in Mangalore in 2 days:
16 Places to visit in Mangalore in 2021
Historical Places in Mangalore
1. Jamalabad Fort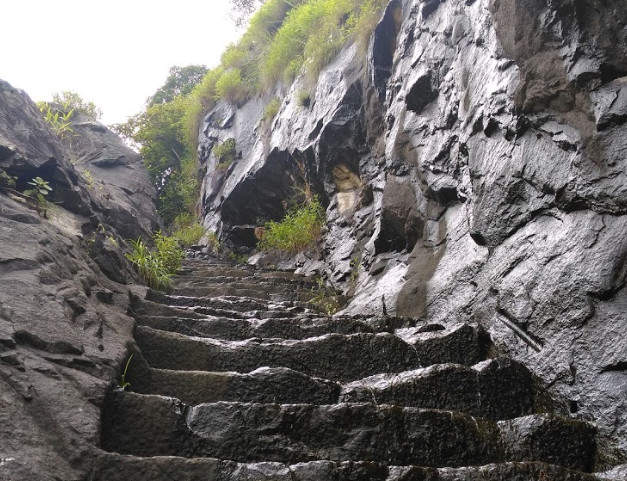 Jamalabad fort is every trekker's favorite. Located at a distance of 65 kilometres from Mangalore, the trails here are medium difficulty level and you can have some marvelous views. You can come to this place over the weekend and spend some quality time for a day or two.
Location: Killoor Road, Belthangady, Dakshina Kannada District
2. Bejai Museum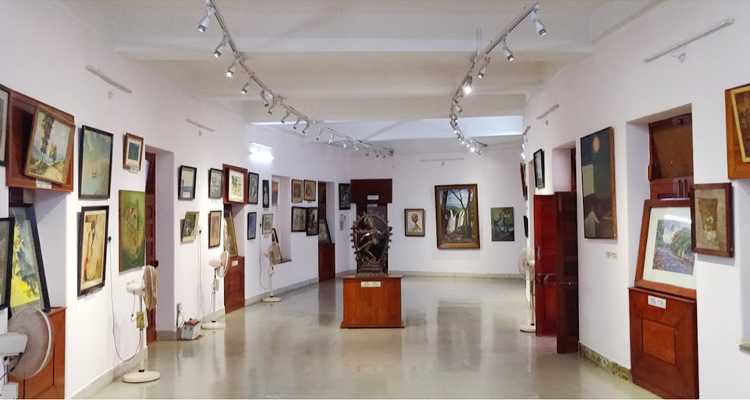 Also called as the Seemanthi Bai Government Museum by many, this is the only museum in the city and one of the places to visit in Mangalore in 1 day. There is a huge collection of artifacts, weapons, ancient coins, items of daily use, paintings and sculptures, etc, in this museum.
Location: Bejai, Mangalore
3. Sultan Battery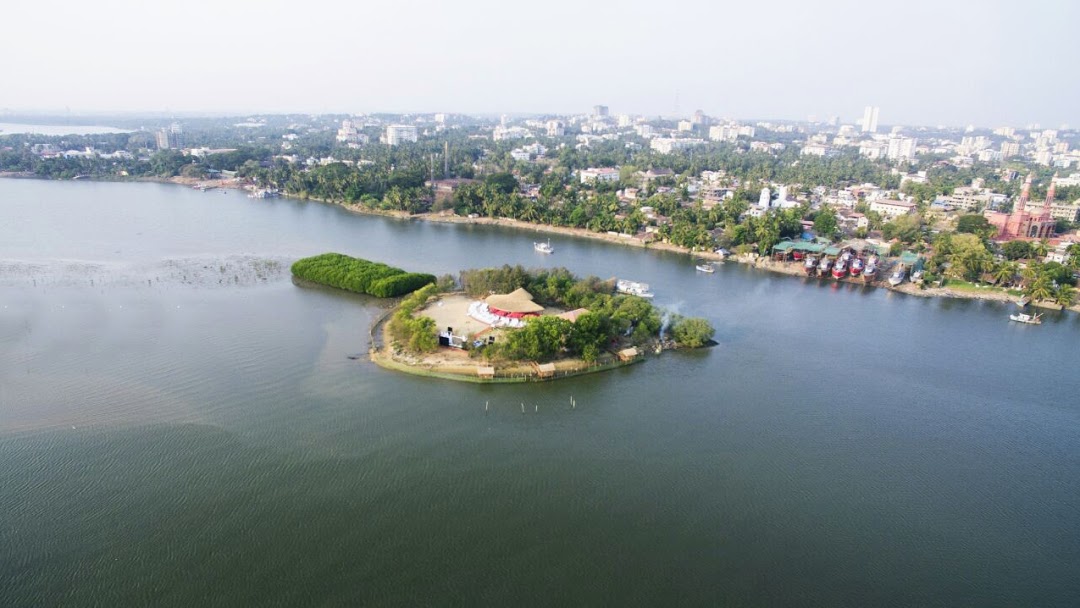 This is the perfect place to visit in the city for the history buffs. The watchtower was built of black stone by Tipu Sultan, to keep an eye on the ships invading through the Arabian Sea. They used to store cannons and gunpowder in the underground chambers. Later, British took it and turned it into a Naval Office. You can climb up to the top of the tower and have a splendid view of the Arabian Sea.
Location: Sultan Battery Rd, Urva, Gandhinagar, Mangalore
4. New Mangalore Port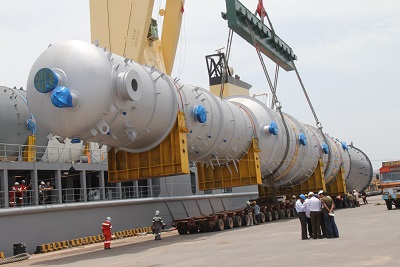 This is the 7th largest port in the country and the only major port in Karnataka. You will be able to see medium to large vessels at this port carrying minerals like iron ore, granite, manganese which are mainly exported.
Location: Panambur, Mangalore
Park and Botanical Garden in Mangalore
5. Pilikula Nisargadhama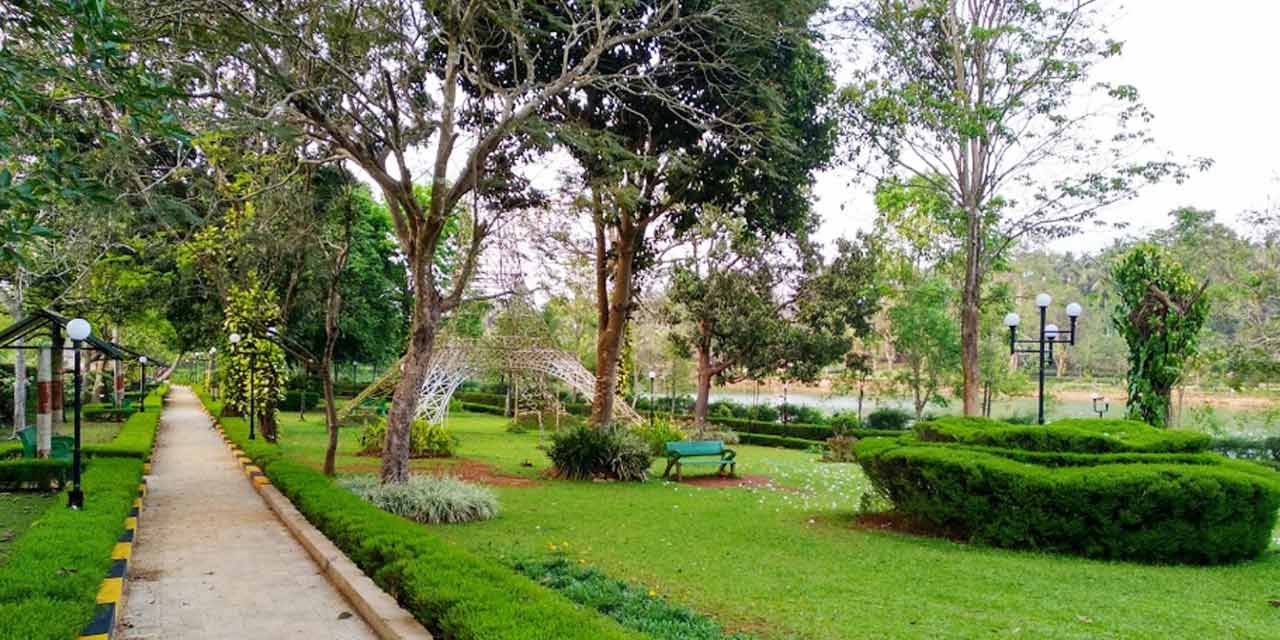 Pilikula Nisargadhama is spread over 350 acres of land where there is a zoo, a heritage village, a lake, an amusement park and a sprawling golf course. This is one of the best places to take your family to for a day outing or picnic.
Location: PIlikula, Moodushedde
6. Sammilan Shetty's Butterfly Park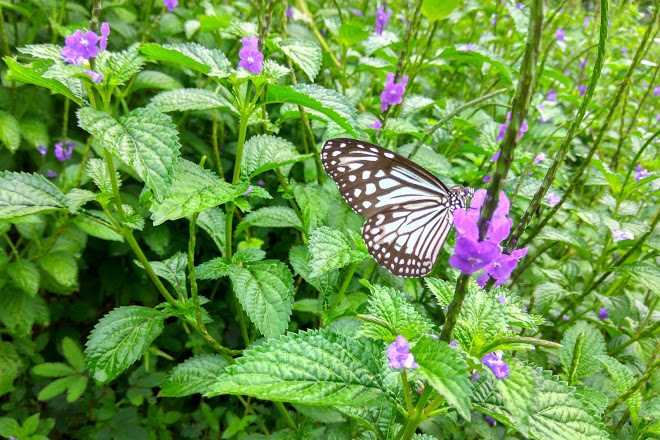 Sammilan Shetty's Butterfly Park is one of a kind of place that you have hardly visited. You will be able to spot around 114 species of butterflies here. Apart from admiring the beauty, you can also enlighten yourself about the need for conservation of butterflies.
Location: Butterfly Park Rd, Manjana Katte Belvai
7. Kadri Hill Park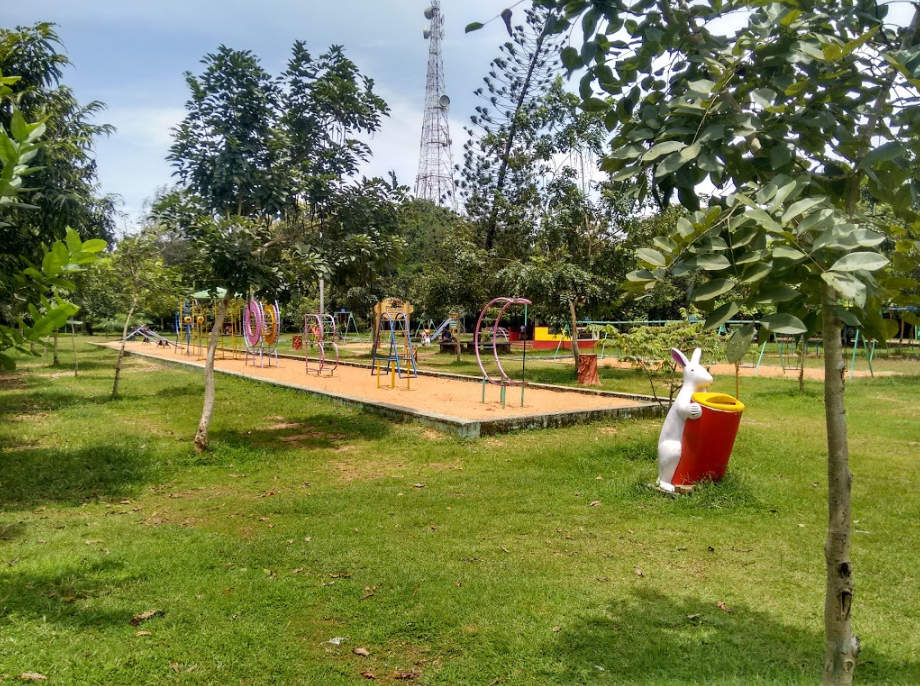 Kadri hill park is one of the most beautiful places and the largest park in the city where you can find lush greenery, seasonal flowers, and manicured gardens. You can spend a relaxing evening here without much planning and consideration.
Location: Near NH-17
Holy Places in Mangalore
8. Milagres Church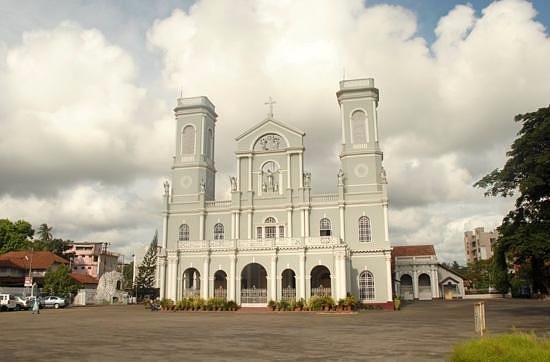 This Roman Cathloic church was built in 1680 by Bishop Thomas de Castro, and is one of the oldest churches in Mangalore. The church is made of white marble, and exudes historical magnificence.
Location: Hampankatta
9. Aloysius Chapel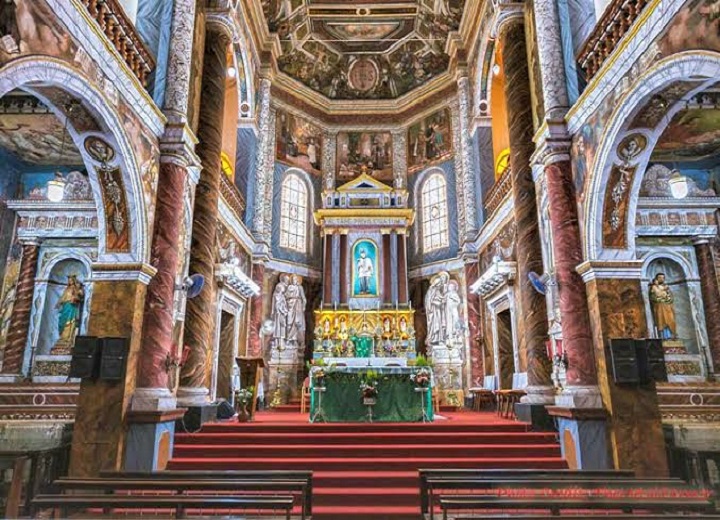 St. Aloysius Chapel is one of the best places to visit in Mangalore. This church was built in 1800 and known for its captivating architecture and interiors with a view of the Arabian Sea. You will be able to see various beautiful frescos, paintings and sculptures, but the paintings by Italian artist Antonio Moscheni stand out.
Location: P B No 720, Kodialbail
10. Kadri Manjunatha Temple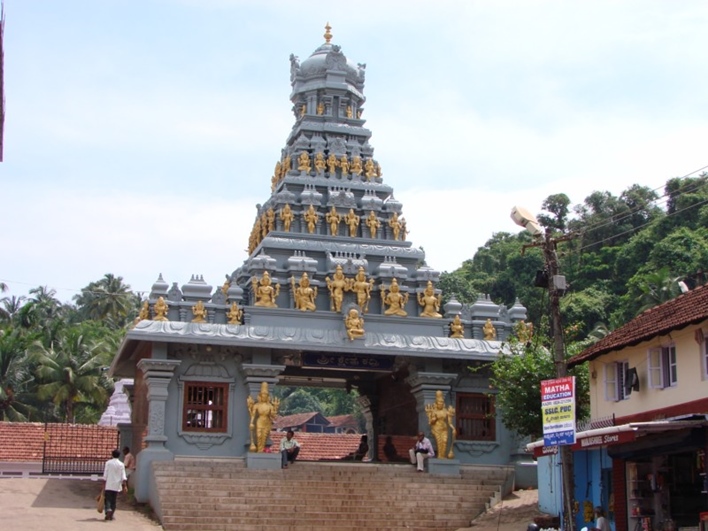 Built in 1068, the Vijaynagar style temple reflects influence of Buddhist architecture. The temple is dedicated to Lord Shiva. You can see the prehistoric evidence and artifacts in the temple.
Location: Kadri Temple Rd, Vasanth Vihar, Kadri
Famous Beaches in Mangalore 
11. Tannirbhavi Beach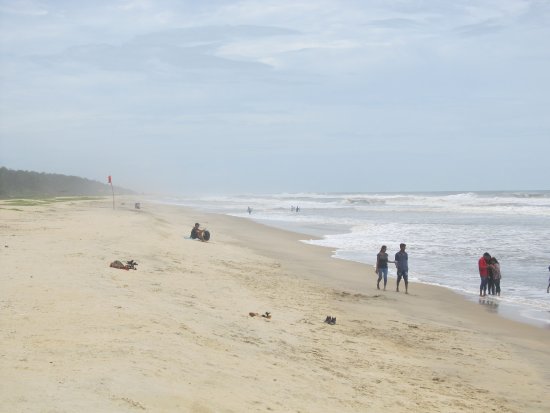 It is one of the fantastic places to visit in Mangalore at night. After spending your entire day here, you can witness the picturesque sunset beach and hang out even after dusk. There are shops around the beach from where you can eat and buy stuff.
Location: Mangalore
12. Malpe Beach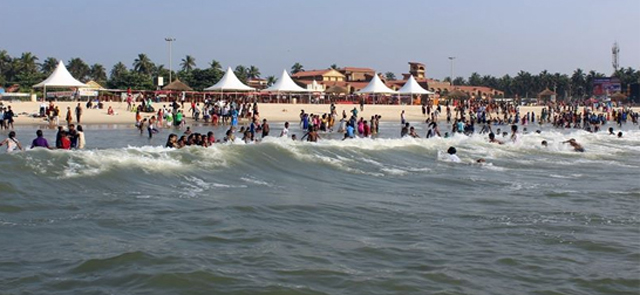 It is one of the ideal places to visit in Udupi and Mangalore. This beach is comparatively less crowded where you will see golden sand, beautiful palm trees, the clear blue sky, and waters of Arabian Sea. You can opt for swimming or boating in the waters. From here, you can easily reach to St. Mary's Island.
Location: Udupi
13. Panambur Beach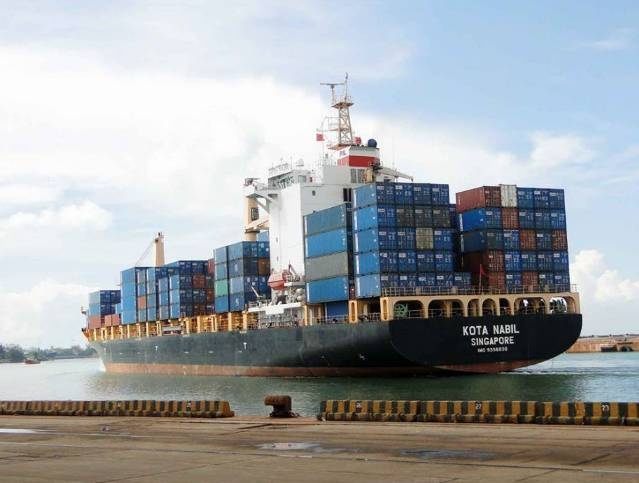 Mostly popular for International Kite Festival, Panambur beach is a clean beach where you can enjoy a wide variety of water sports. Apart from this, you can also relax at the beach, basking under the Sun.
Location: NH-66, Near New Mangalore Port Trust
14. Ullal Beach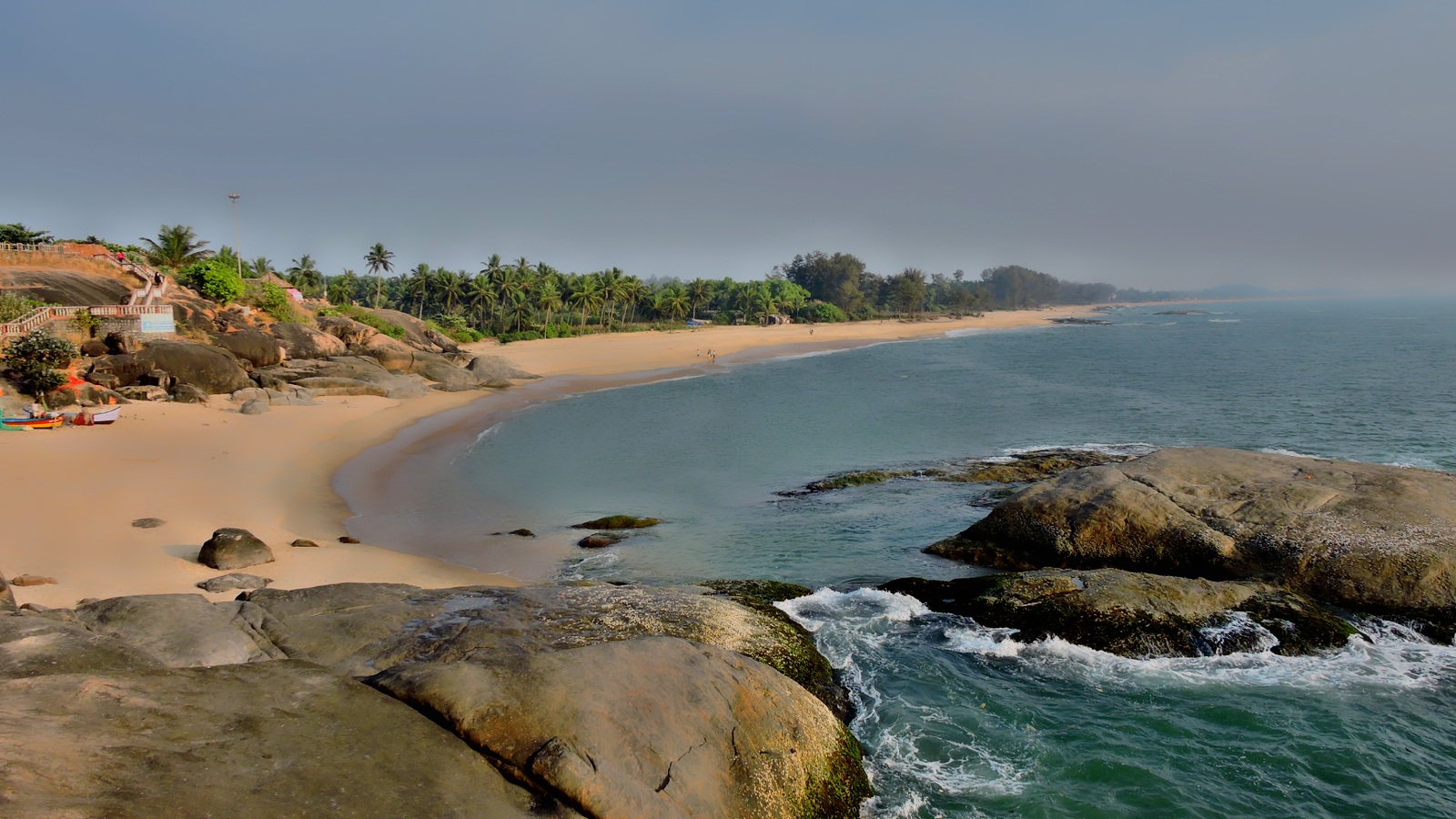 Ullal beach is one of the best places to visit in Mangalore with family. The beach is surrounded by casuarinas and palm plantations. You can have a wonderful time with your family here, sitting and relaxing at the beach or trying some of the thrilling water sports. There are some shacks at the beach where you can try various local cuisines.
Location: Ullal City, Mangalore
15. Someshwara Beach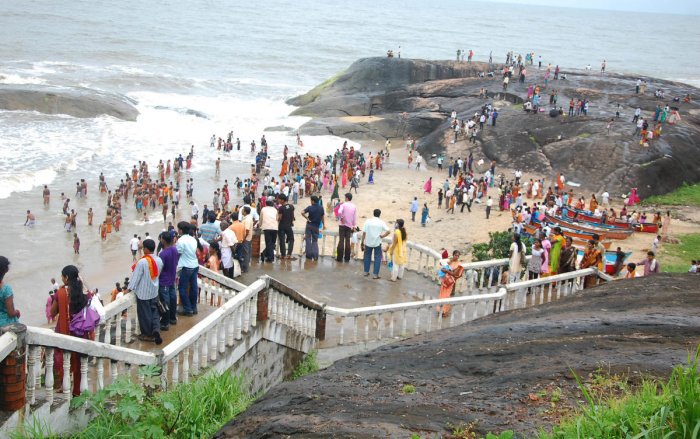 It is one of the oldest beaches in Mangalore. You can take a stroll on the golden sands of the beach and unwind. You can also visit the centuries-old Somanatha Temple located near the beach.
Location: Mangalore
16. Sasihithlu Beach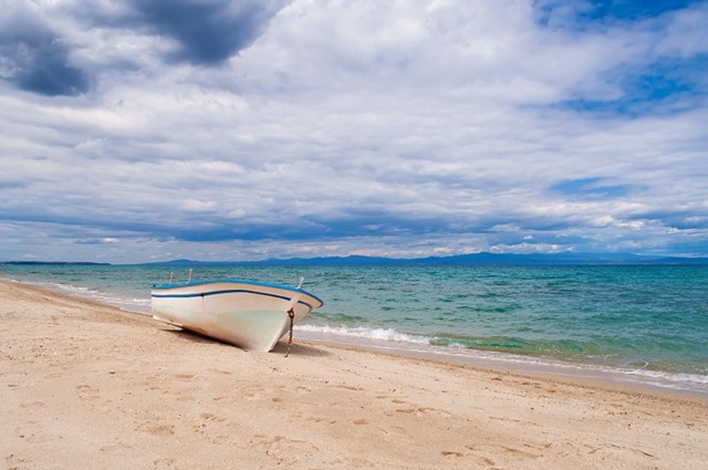 Sasihithlu Beach is usually an offbeat beach, which is perfect if you are looking for some secluded place complete with sea, white sand beach, and clear blue sky. Karnataka's surfing festival takes place at this beach, and that time of the year, this beach will not be so secluded.
Location: Sasihithlu Rd, Haleyangadi
17. Kudroli Gokarnath Temple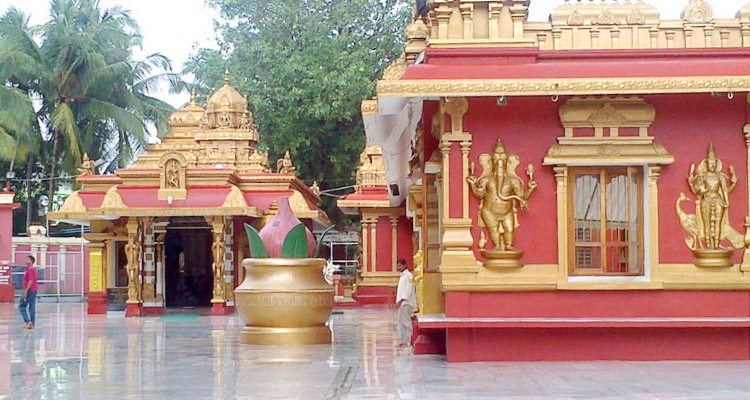 In 1912, Sri Narayana Guru established the whole temple for the Billava community, who had been prevented from entering any other temple in the region. Gokarnanatheshwara, Mahadev, is the divine in this temple. The surrounding temples, as well as the primary temple, are constructed in Tamil Nadu décor and thus are adorned with depicting various mythic legends. The mandir is massive, with marble walls and floors all around and various fully equipped marital spaces. All through Dasara, the temple is extravagantly illuminated, and the entire Kudroli street is covered with vendors selling meals and decorations.
18. Rosario Cathedral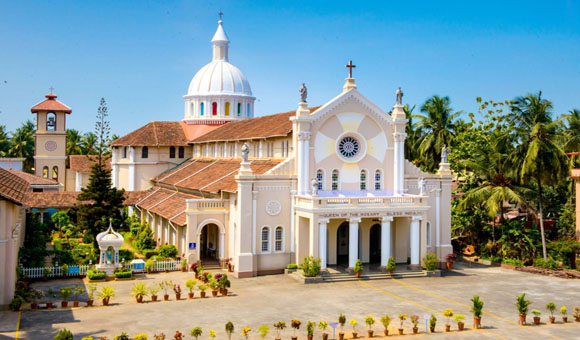 Rosario Cathedral, also recognised as the Church of St. of Rosary of Mangalore, is indeed a 16th-century Roman Catholic church. It is really  mesmerizing with such delightful decor, and this is one of the very few locations in Mangalore in which one can locate calmness ahead from the busy and stressful cityscape. The splendid crucifix and atrium of the Church have been shown to be crucial components, something which ships nearing Mangalore Harbor had seen. Each evening, the Crucifix is illuminated and provided as a beam of light for fishermen and seafarers.
19. Mangaladevi Temple
The Mangaladevi Temple respects Deity Mangaladevi, a personification of Goddess Durga. It was constructed in the year 9000 AD and is presently the ancient temple in Mangalore. The splendid temple tends to attract Durga believers and also visitors coming to the city in great numbers due to its own famous historic monuments. After offering their vows, worshippers could indeed sit and relax or hymn inside the expansive main temple, starting to feel reinvigorated as well as at tranquilly. Mangalore, the city's name, is based on the temple. The city was also built around the temple, which represents the spatial information.
20. Surathkal Beach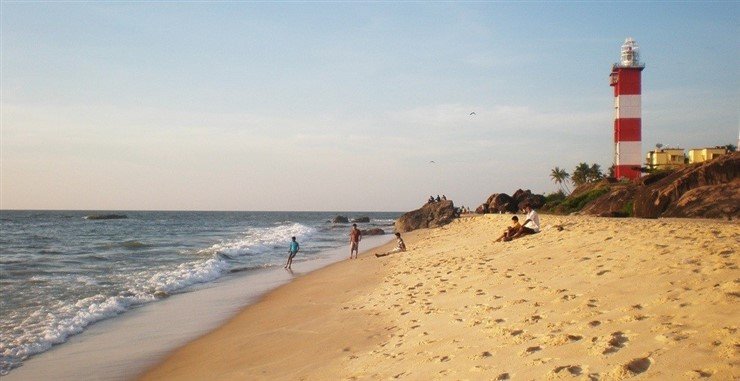 Surathkal beach is located quite far roughly 15 kilometers from the port city of Mangalore.  The beach, with its lovely rocks that pleasingly punctuate the smooth shoreline, is a prime area for all those wanting to enjoy the delights of the Konkan coast without the need for a flock of people trying to interfere with the delightful sea view. The sunsets here are magnificent, and the journey from Mangalore is very well worth it. Since this beach is sparsely visited by tourists, those taking an interest in water sports have very few options. The gorgeous Sadashiv temple here resides a part of the Shiv Lingam which gives this shoreline its name. A delightful lighthouse accomplishes the scenario of coastline beauty provided by this place.
As evident from the list above, there is a huge selection of places to visit in and around Mangalore. The best way to explore Mangalore and nearby attractions is by using car rental in Mangalore by Revv. This not only saves your precious vacation time and money, but also the hassle of being dependent upon a driver.
FAQs
Qus 1.  How to spend a day in Mangalore?
Visit the temple of Kadri Manjunath.

Visit the Sri Gokarnanatheshwara Temple and offer your prayers.

Machali for lunch.

Kudla Central Market is a great place to do your shopping.

The Sultan Battery Watchtower is worth a look.

St. Aloysius Chapel should be visited.

Tannirbhavi Beach is a great place to walk.
Qus2.  What is worth visiting in Mangalore?
Mangalore has been one of the cleanest corners of India. This is also a vital socioeconomic hub and is distinguished for its amazing beaches, shipping ports, diverse culture, and so on. This is a historically significant town and a major tourist attraction.
Qus 3. What is Mangalore famous for?
Mangalore is also known as "Rome of the East" and is famous because of its ancient monuments. Mangaladevi, the Hindu goddess Shakti, influenced the city's name. Tourists are attracted to this magnificent sanctuary by its beautiful beach, rolling hills, freshwater streams, coconut palms, and abundant animals.
Qus 4. Which is the most beautiful place in Mangalore?
Jamalabad Fort

Bejai Museum

Sultan Battery

New Mangalore Port

Pilikula Nisargadhama

Sammilan Shetty's Butterfly Park

Kadri Hill Park

Milagres Church

Aloysius Chapel

Kadri Manjunatha Temple

Tannirbhavi Beach

Malpe Beach

Panambur Beach

Ullal Beach

Someshwara Beach

Sasihithlu Beach
Qus 5. How is Mangalore for Road Trips?
Mangalore is one of India's cleanest cities, as well as a major economic centre recognised for its beautiful beaches, seaports, and diversified culture. It is both a historically significant city and a well-known tourist destination.
Qus 6. Which are the religious places to visit in Mangalore?
Kudroli Gokarnath Temple , Mangalore

Kadri Manjunath Temple , Mangalore

St. Aloysius Chapel , Mangalore

Kateel Shri Durgaparameshwari Temple, Mangalore

Mangaladevi Temple , Mangalore

Milagres Church , Mangalore
Qus 7. What are the places to visit near Mangalore and Udupi?
Agumbe

Maravanthe

Chikmagalur

Kundadri Hill

Coorg

Biligiriranga Hills

Kemmanagundi

Yana

Sakleshpur

Shimoga

Kodachadri

Byndoor

Dubare
Qus 8. What are the attractions of Mangalore to visit at night?
The Liquid Lounge

London Street

G6 Music Cafe

Surathkal Beach

Sammilan Shetty's Butterfly Park

Panambur Beach

Tannirbhavi Beach
Qus 9. What are the historical places in and around Mangalore?
Kudroli Gokarnath Temple , Mangalore

Kadri Manjunath Temple , Mangalore

Sri Krishna Temple , Udupi

Bekal Fort , Kasaragod

St. Aloysius Chapel , Mangalore

Kateel Shri Durgaparameshwari Temple, Mangalore

Mangaladevi Temple , Mangalore

Someshwara Temple , Someshwar

Anegudde Ganapathi Temple , Udupi

Milagres Church , Mangalore

Ananthapura Lake Temple , Kasaragod

Shri Kshetra Dharmasthala