10 Worthy Tourist Attractions in Ooty in Winter
Ooty is one of the most sought-after hill stations in India. The verdant tea plantations, pristine lakes, steep mountains, and breathtaking views make Ooty a worth visiting place in the country. So, if you are planning to visit a hill station in South India, you can choose Ooty without a second thought. The best time to visit Ooty is April to June and September to November. And if you are planning to make it a road trip, it will be even better. You will be able to witness the natural beauty closely and even can take as many stops as you want. Some of the best tourist attractions in Ooty include: 
10 Best Places to Visit in Ooty during Winters 
1. Rose Garden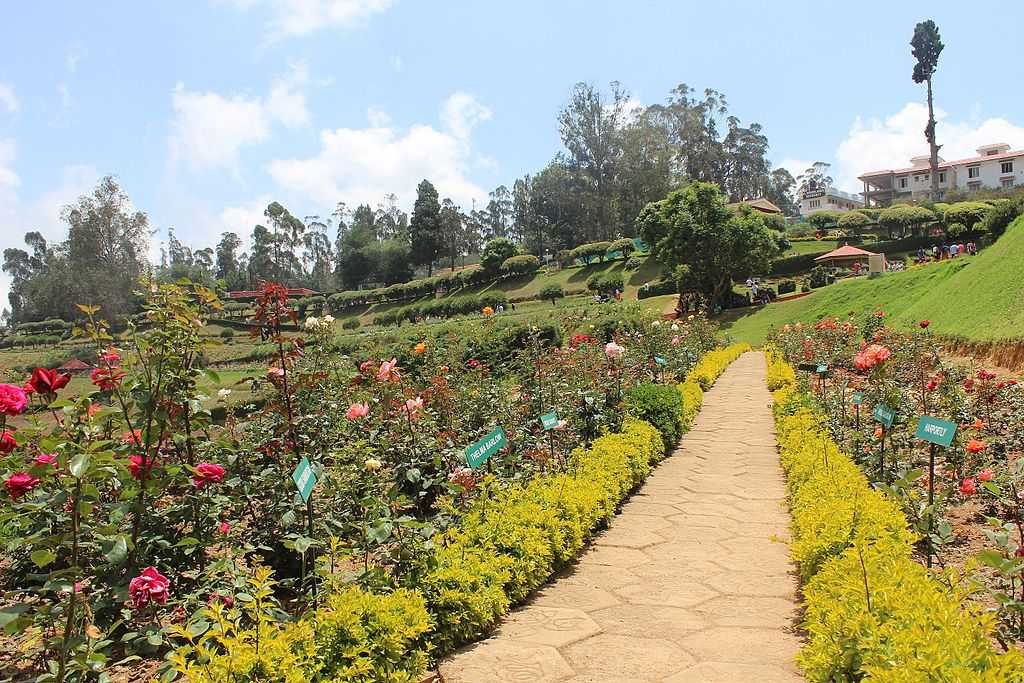 Are you fond of flowers, especially roses? Well, you are going to be very happy with over 3600 species of roses that you will find here. Spread across an area of 10 acres of land, Rose Garden in Ooty is one of the largest rose gardens in the country. This garden was awarded by the World Federation of Rose Societies (WFRS) as the 'Garden of Excellence'. Some of the main attractions here include miniature roses, tea roses, ramblers, cactus roses, black, and green roses. 
Timing: 8:30 am to 6:30 pm
2. Ooty Lake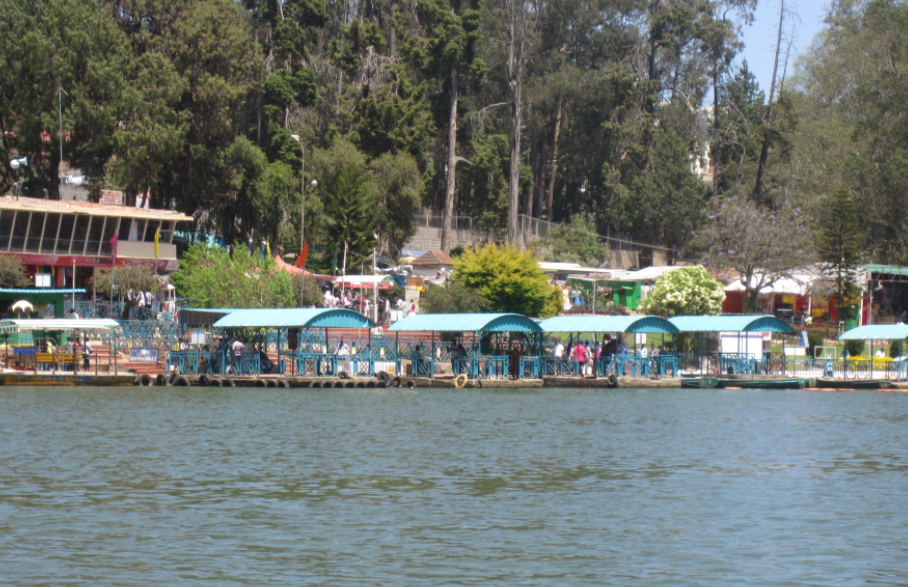 Resting in the middle of verdant valleys, Ooty Lake is one of the most beautiful places in this hill station that you must cover during your trip. If you happen to visit the place during the summers, particularly in May, you may even witness the boat races that are organized here. This is a great place for a picnic with family or friends. Things that you can enjoy here are row boating, pedal boating, motor boating, and mini toy train
Timing: 10 am to 6.30 pm
3. Pykara Lake
Perched in midst of the green Nilgiri valleys, Pykara Lake is one of the most popular attractions that you must take a tour of when you are here. Located very near to this, there is also a waterfall by the same name. You can trek up to the waterfall and enjoy the beautiful view of the valley. You can also enjoy boating here.
Timing: 8.30 am to 5 pm
4. Botanical Garden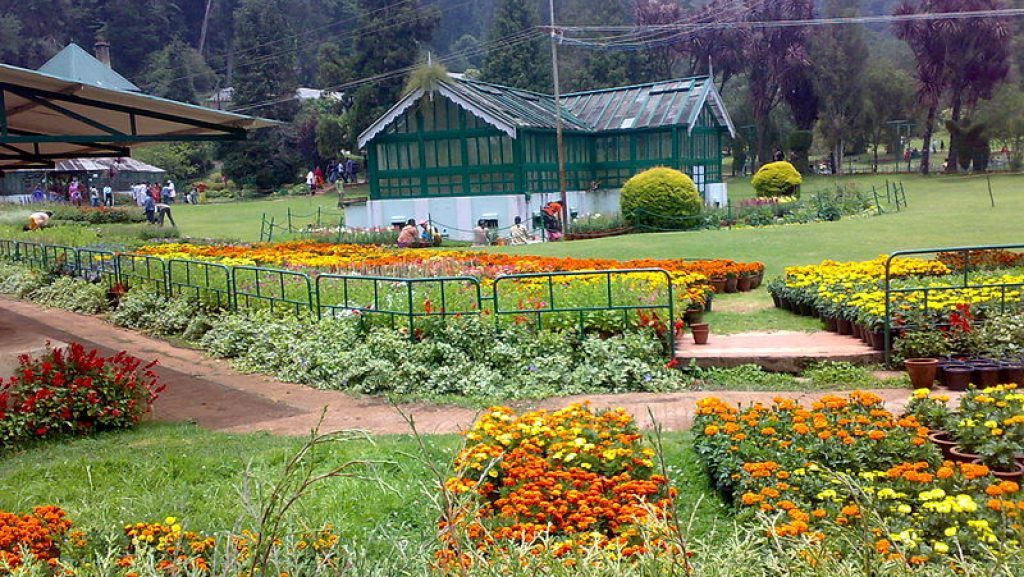 Spread across an area of 55 acres of land, Botanical Garden was built in 1847. The area of the garden is divided into several sections such as Italian Garden, Lower Garden, New Garden, Fountain Terrace, Conservatory, and Nurseries. You can find both indigenous and exotic plants here, along with shrubs, orchids, ferns, herbal, and bonsai species.
Timing: 7 am to 6.30 pm
5. Shooting Point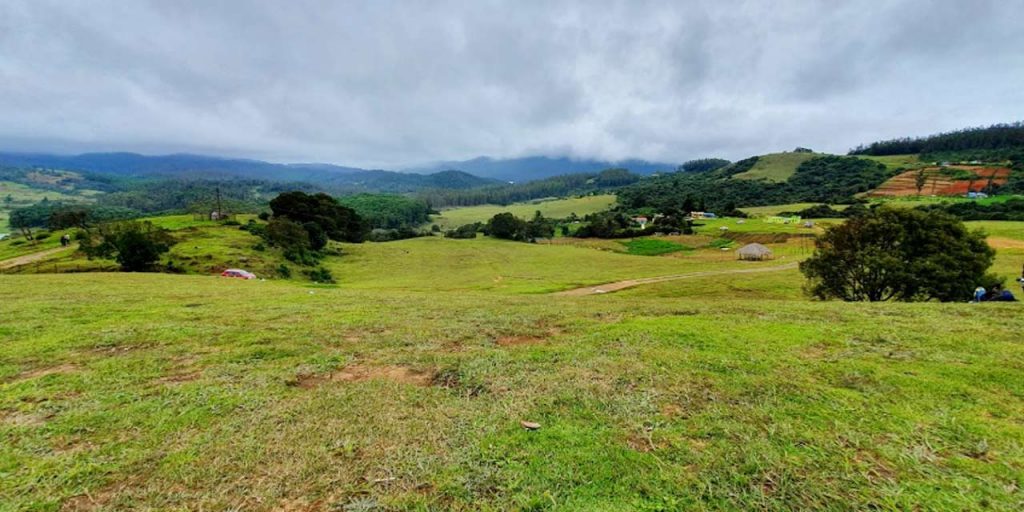 Shooting Point is one of the Ooty tourist places, which is also called Shooting Medu. This is a location where many scenes of popular movies were shot.  Apart from movie shooting, this place is also popular for the splendid view, relaxation, and picnic. While you are here, you can trek and even enjoy horse riding.
Timing: 8 am to 6 pm
6. St Stephen's Church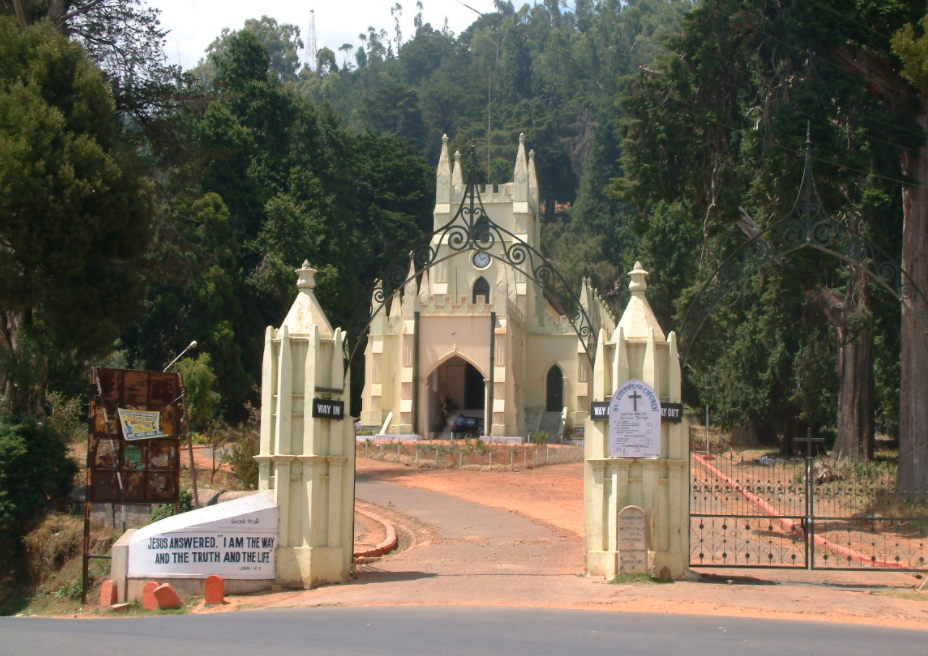 The history aficionados visiting Ooty will love taking a tour of this place. This is the oldest church in the entire region. You can see the painted glass in the windows, plaques from the colonial period, and wooden elephants that were taken from the palace of Tipu Sultan.  Don't miss out on visiting this place during your Ooty sightseeing.
Timing: 10 am to 1 pm and 3 pm to 5 pm
7. Tea Museum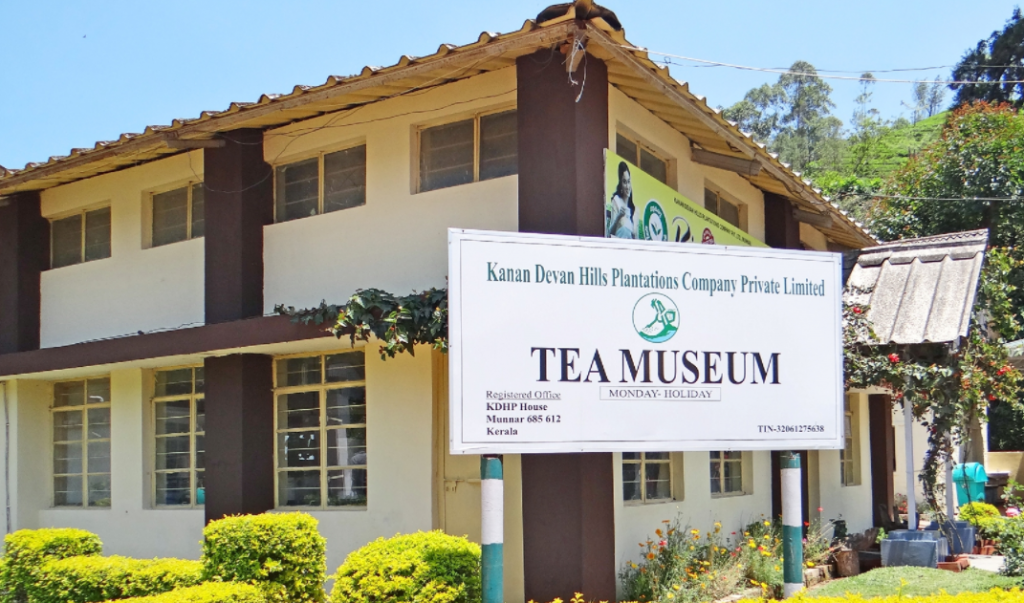 Tea Museum is one of the most popular places to visit in Ooty. As you enter the museum, you will find the Nilgiri Mountains and aromatic tea estates surrounding it. You can witness the entire tea-making process and even taste some of the tea varieties. You can also buy some of the tea types as souvenirs. 
Timing: 10 am to 6 pm
8. Wax World Museum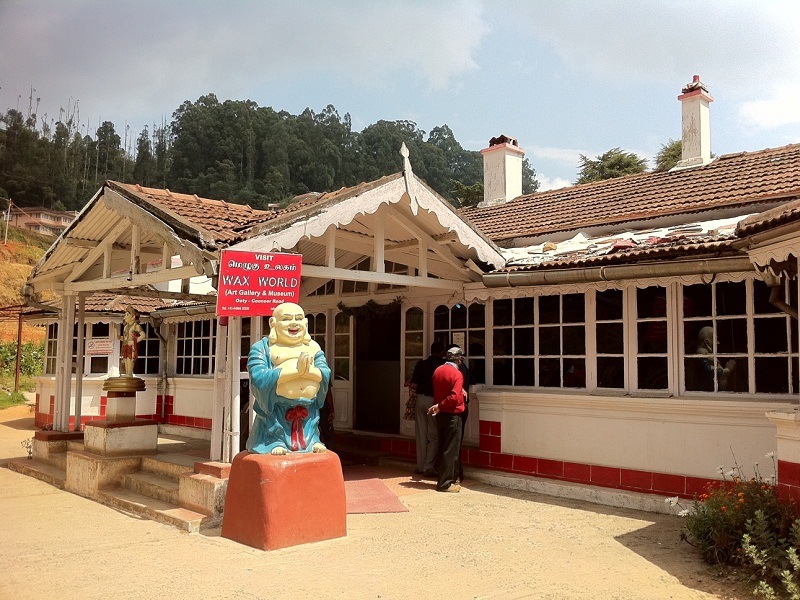 This is certainly one of the places in Ooty that you must visit. It is a colonial mansion that is more than 130 years old and placed near Ooty Lake. You can find here some very interesting lifelike wax statues of political and historical personalities. You can also find here typical rural houses which are made of wax.
Timing: 9 am to 8 pm
9. Thunder World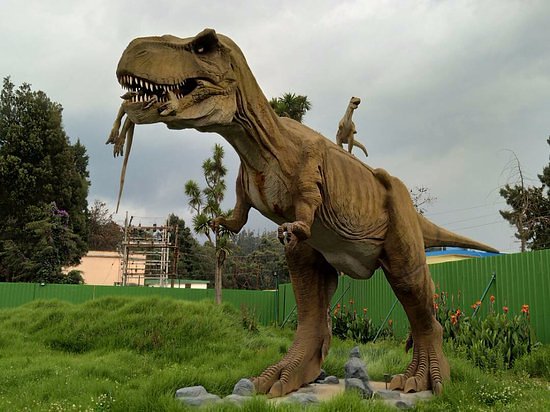 If you are traveling with your kids, they will thank you for taking them to this place. Visiting the Thunder World is certainly one of the best things to do in Ooty. The amusement park is also called Dinosaur Park and Bigfoot and has over 20 models of dinosaurs. These models are coupled with sound and special effects; thus, almost look real. The other fascinating things that you can find here are the artificial rain forest and haunted house. 
Timing: 9 am to 7 pm (Monday-Friday) and 9 am to 6 pm (Saturday-Sunday)
10. Tibetan Market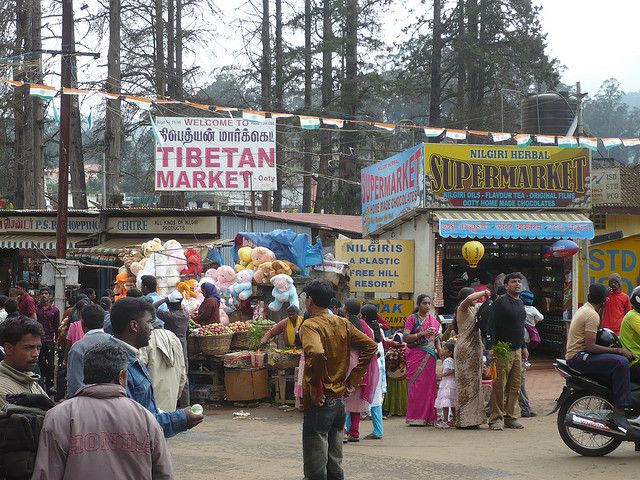 You will find Tibetan Market in almost all the hill stations but this one in Ooty is unique. You will not only find woolen clothes here but also beaded jewelry and embroidered items. These items can be bought at the most affordable prices. You might need to do a bit of bargaining. 
Timing: 9 am to 7.30 pm
You can enjoy the toy train in Ooty, as the experience is one of a kind. However, to make the trip one of the most memorable and convenient, you can plan a road trip to Ooty. You can take a self-drive car rental service from Revv by visiting their website or browsing through the app. Now visit the website and choose the car of your choice.