12 Amazing Places to Visit in Kolhapur from Pune
Pune, one of the most beautiful cities in Maharashtra, is a tourist place in itself. Surrounded by Sahyadri Mountain Ranges and the Western Ghats, Pune has almost everything that a tourist may long to see. From the glorious forts to the well-maintained museums, from the pristine lakes & dams to the gorgeous beaches and milky waterfalls, Pune is a great place to have a vacation at. And if you are already living in the city and need a break from it, you can go ahead and visit Kolhapur. 
 In fact, road trips from Pune to Kolhapur have always been famous among travelers. The distance from Pune to Kolhapur is 233.6 km and takes around 4 hours and 18 minutes. Wondering why Kolhapur of all the places? Well, besides the famous Kolhapuri sandals, the city is also popular for its historical monuments and temples. The best time to visit this place is during the winters, between November and February. This is the time when the weather remains at its best and you can visit places in and around the city without bearing the heat of the Sun. There are several things to do in Kolhapur which include visiting waterfalls and museums, taking a tour of wildlife sanctuary to shop in the open markets. There is no dearth of attractions for tourists in this beautiful city. Some of the places to visit in Kolhapur from Pune include:
10 Tourist Attractions to Visit in Kolhapur 
1. Panhala Fort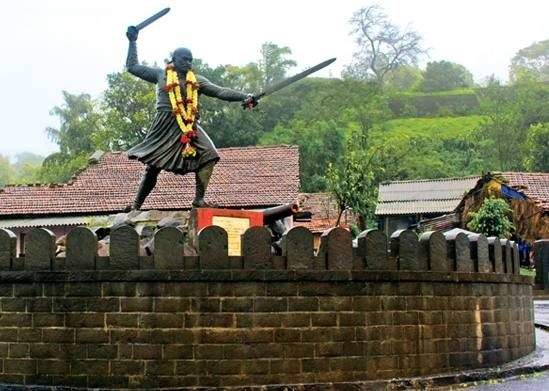 At a distance of 20 km away from Kolhapur, Panhala Fort is one of the largest forts in the entire Deccan region. This is a perfect destination for people who love history as well as trekking. The construction of the fort dates back to 1178-1209 AD. 
Distance from Kolhapur: 19 km
2. Dajipur Wildlife Sanctuary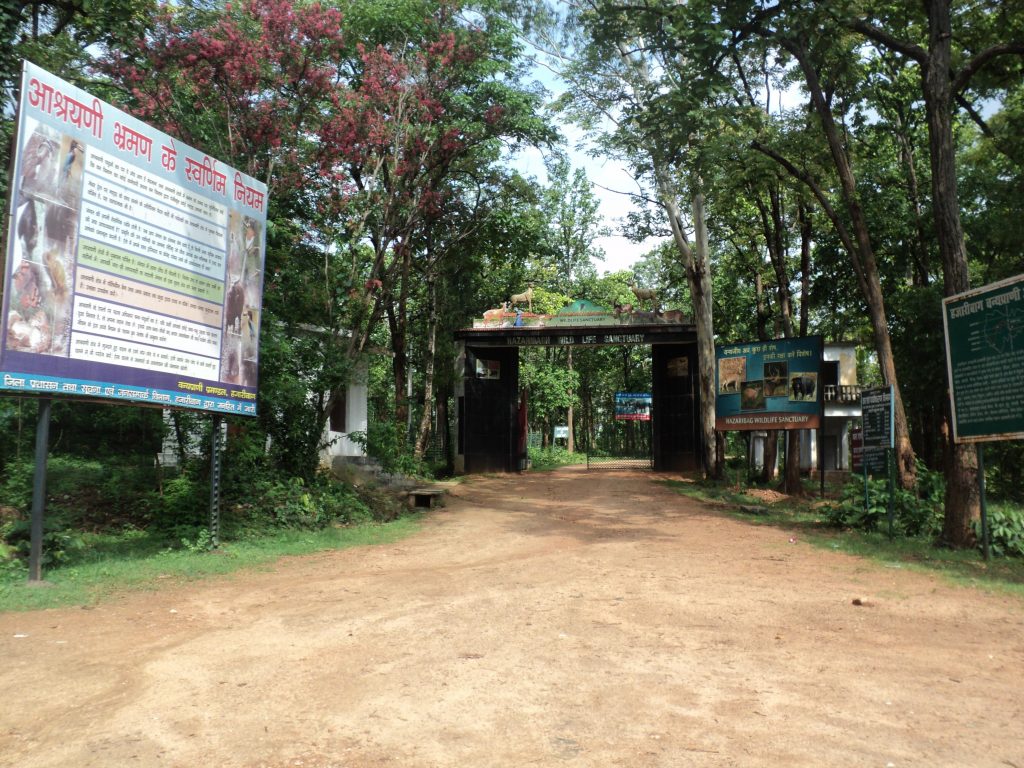 This used to be the hunting ground of the Maharaja of Kolhapur. However, in 1985 it was declared as Dajipur Wildlife Sanctuary. The sanctuary is famous for being the house of Indian Bisons or Gaurs. Apart from the Bisons, you can also spot leopards, sloth bears, tigers, to name a few. It is one of the best attractions around Kolhapur that you must visit.
Distance from Kolhapur: 41 km
3. Gaganbawada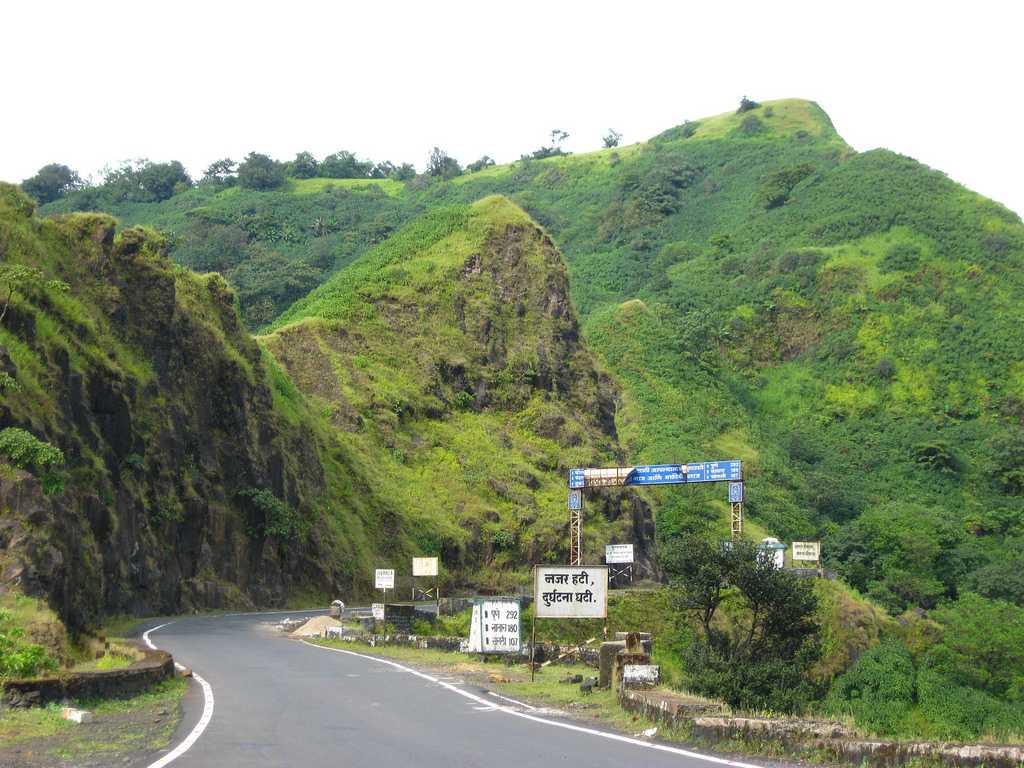 Gaganbawada is a small town located near Kolhapur, which is famous for its attractions such as Karul Ghat, Gagangad Fort, and Bhuibavda Ghat. You can also find several temples in this town. Many Bollywood movies have been shot here.
Distance from Kolhapur: 55 km
4. Ramtirth Waterfall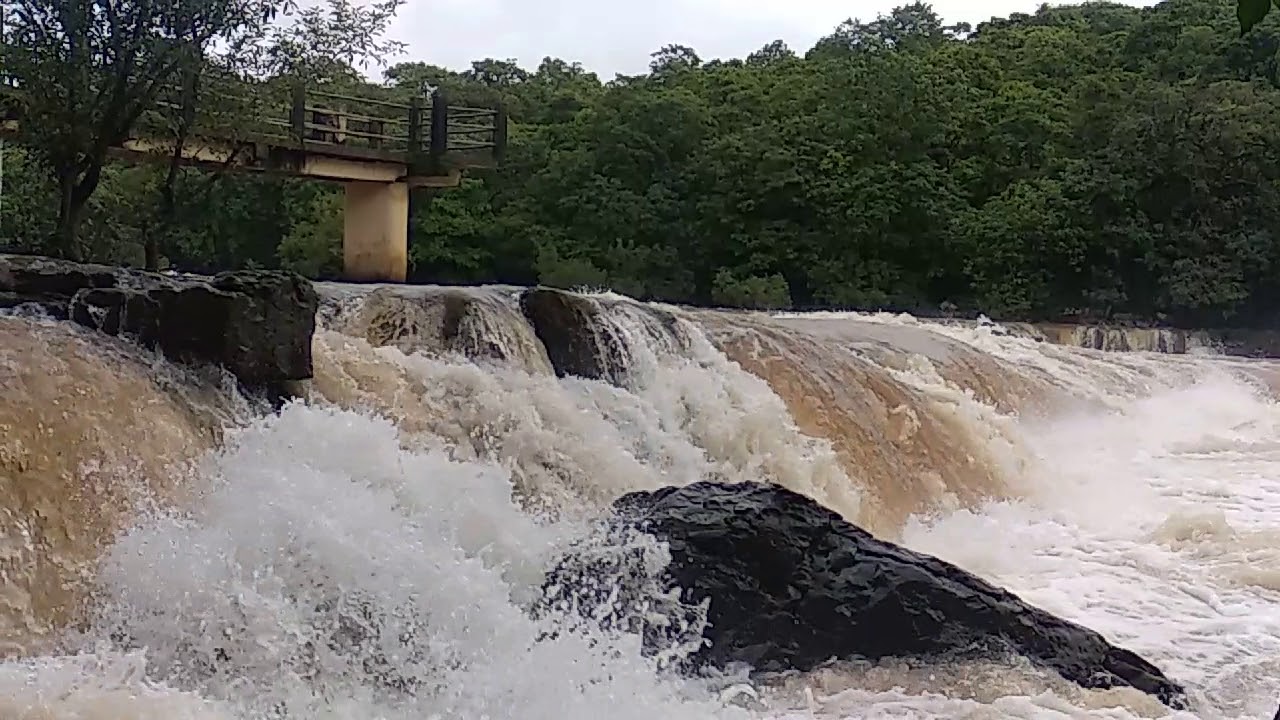 Ramtirth waterfall is famous for its pleasant locales and serene environment. Tourists from Kolhapur often visit this place for a one-day picnic. There are several temples at this place that are frequented by pilgrims often.
Distance from Kolhapur: 61 km
5. Sagareshwar Deer Sanctuary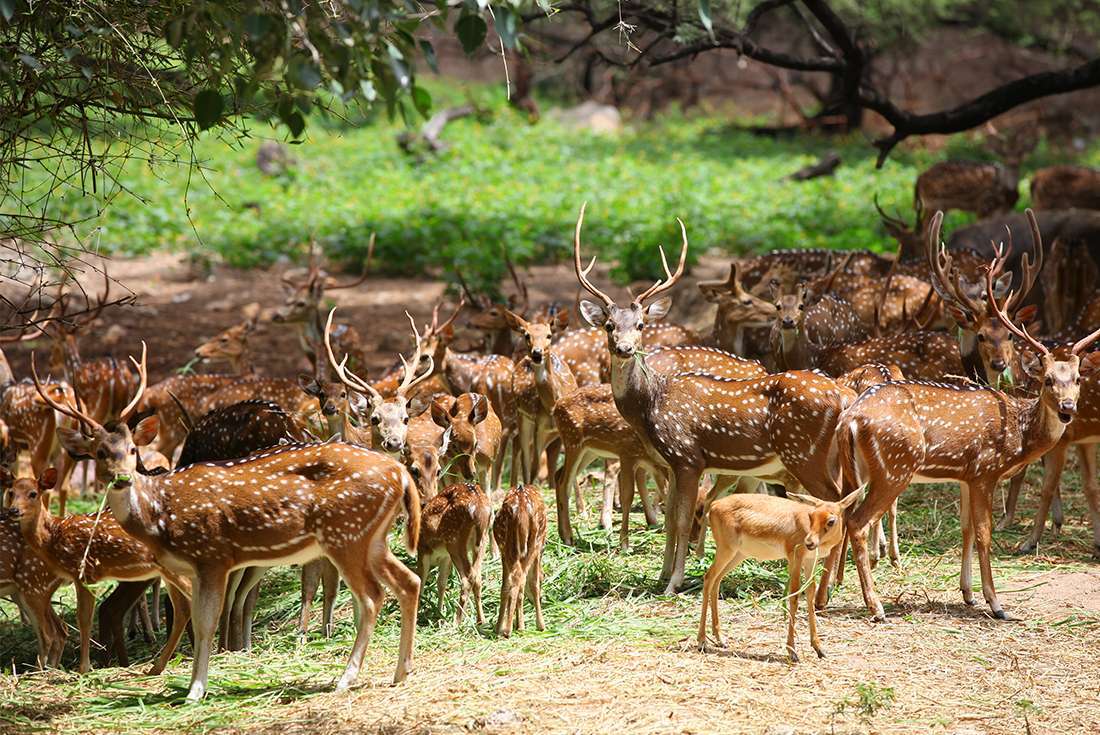 It is a man-made forest and covers an area of 11 square kilometers. The sanctuary boasts of its rich flora and fauna; thus, attracts tourists from Kolhapur and nearby cities.
Distance from Kolhapur: 53 km
6. Kopeshwar Temple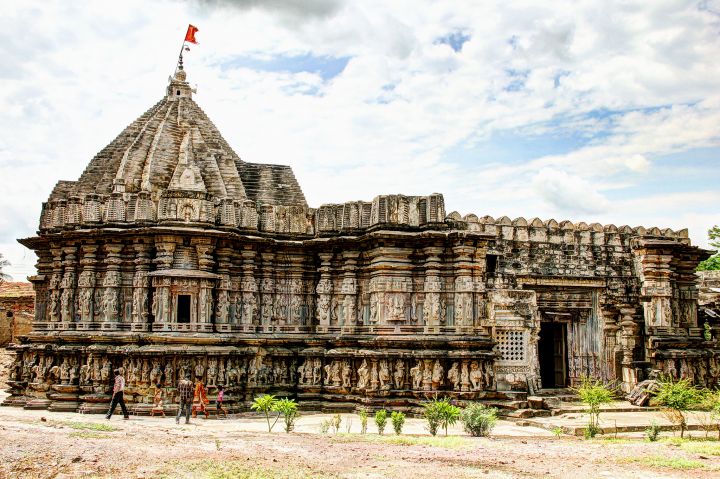 Kopeshwar Temple is situated at Khidrapur in the junction of Maharashtra and Karnataka and is dedicated to the Hindi deity Lord Shiva. Apart from being a pilgrimage, the shrine gained popularity for the intricate carvings and architecture of the temple.
Distance from Kolhapur: 48 km
7. Vishalgad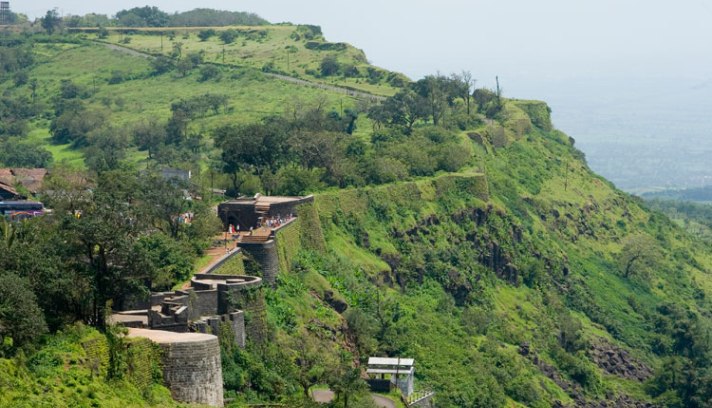 Vishalgad is another town near Kolhapur that is known for its historical significance. One of the most famous attractions to visit in this town is Vishalgad Fort which is age-old.
Distance from Kolhapur: 58 km
8. Gangagiri Maharaj Math Temple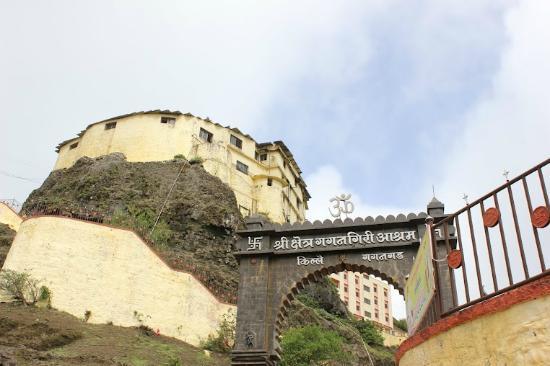 As you are planning a road trip near Kolhapur, make sure you do not miss out on visiting Gangagiri Maharaj Math Temple. The temple is perched at a hilltop in midst of the Dijapur Forest. You can also practice or learn yoga and meditation in this math. 
Distance from Kolhapur: 48 km
9. Shalini Palace
This palace was built for Princess Shalini Raje of Kolhapur between 1931-1934. It was later converted into a heritage hotel but you can still visit the palace to admire its architecture. It is located in Kolhapur city; therefore, you do not have to travel outside the city bounds to see this palace.
10. Botanical Gardens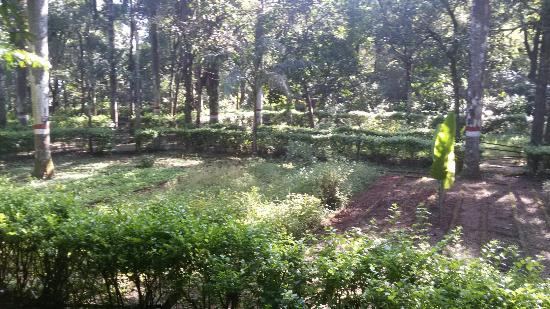 Often called Tabak Udyan by the locals, this Botanical Garden is situated inside the complex of the Panhala Fort. You can find a wide variety of flora and fauna here. It is one of the places in Kolhapur where you will find yourself close to nature and feel serenity in the environment.
11. Bhavani Mandap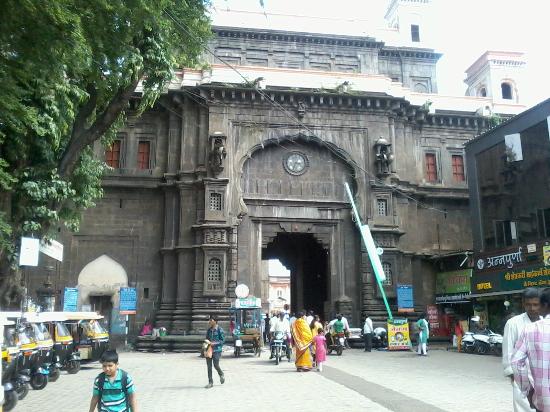 Once the court as well as the palace of Chatrapati Maharaja, Bhavani Mandap is now a public monument. You can understand the history and culture of Kolhapur by visiting this monument.  As you visit Bhavani Mandap, you can see a wooden throne, the sculpture of Shahu Maharaj, and stuffed animals, to name a few.
12. Siddhagiri Museum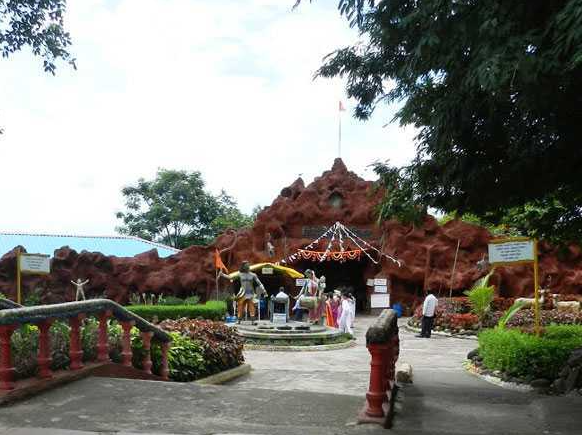 Siddhagiri Museum or Kaneri Math portrays the rural life through cement or wax statues. The Shri Kshetra Siddhagiri Math is spread across 7 acres of land and is dotted with verdant greenery.
To make the trip more convenient, you can take a car on rent from Pune and visit as many places as you want. The self-drive car rental service from Revv will allow you to drive the car just like your own vehicle and plan the trip without making any kind of compromise. To book a car from Revv, you can either browse through their app that you can find from Google Play Store or iOS App Store, or you can visit their website and carry out the formalities to get the car.