10 Best Reasons to visit Uttarakhand
It feels like a mist has touched our face and we are enjoying the chilled weather in the lap of nature when we think of Uttarakhand, don't we? Uttarakhand is one of the most beautiful states in the country where you can expect to find some of the simplest people, sumptuous pahadi cuisines, and natural beauty at its best. If you are still wondering about the purpose to visit this state, here are some of the best reasons to visit Uttarakhand mentioned for you.
10 Best reasons why should to visit to Uttarakhand
1. Dehradun and Mussoorie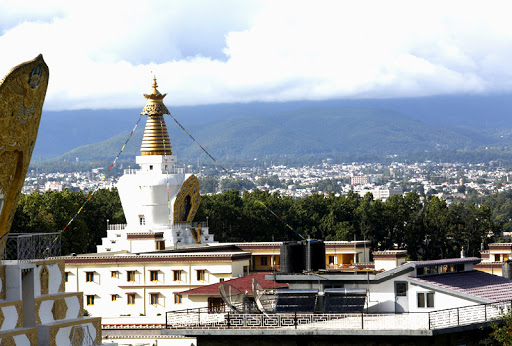 The two very important places to visit in Uttarakhand are Dehradun and Mussoorie. Dehradun is the capital of the state, while Mussoorie is just 38 km away from Dehradun. Both the places are known for their picturesque views. If you have not visited these two places, you are missing out on true natural beauty. 
Best time to travel: March to June
Things to do: Lal Tibba, Camel's Back Road, Kempty Falls, Company Garden, Cloud's End, Resorts and Forest research institute in Dehradun, etc.
2. Nainital and Ranikhet
These are the two top attractions in Uttarakhand that are visited by tourists almost all through the year. While you visit these two places, you can see mountains on all the sides and even go trekking. In Nainital, you can enjoy boating and in Ranikhet, you can have a super relaxing time.
Best time to travel: Throughout the year
Things to do: Temple visit and trekking in Ranikhet, visit Nainital Lake and Nainital Zoo
3. Rishikesh and Haridwar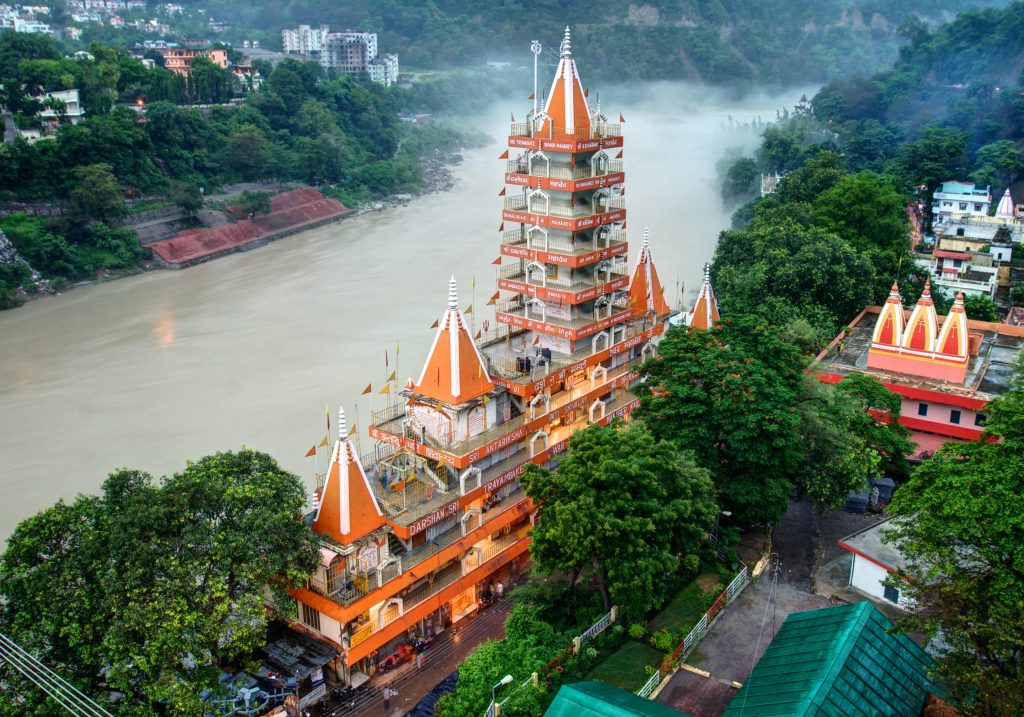 These are two places that come into almost all of our minds the moment we think about Uttarakhand. Haridwar is an important religious place for the Hindu community, while Rishikesh is very popular for its thrilling river rafting. When you are in Rishikesh, you can also enjoy other adventure sports such as mountain biking and bungee jumping.
Best time to travel: Throughout the year
Things to do: Attend the Ganga aarti and take a dip in the river Ganga in Haridwar. Visit ashrams in Rishikesh, go for yoga sessions, river rafting, and trekking
4. Almora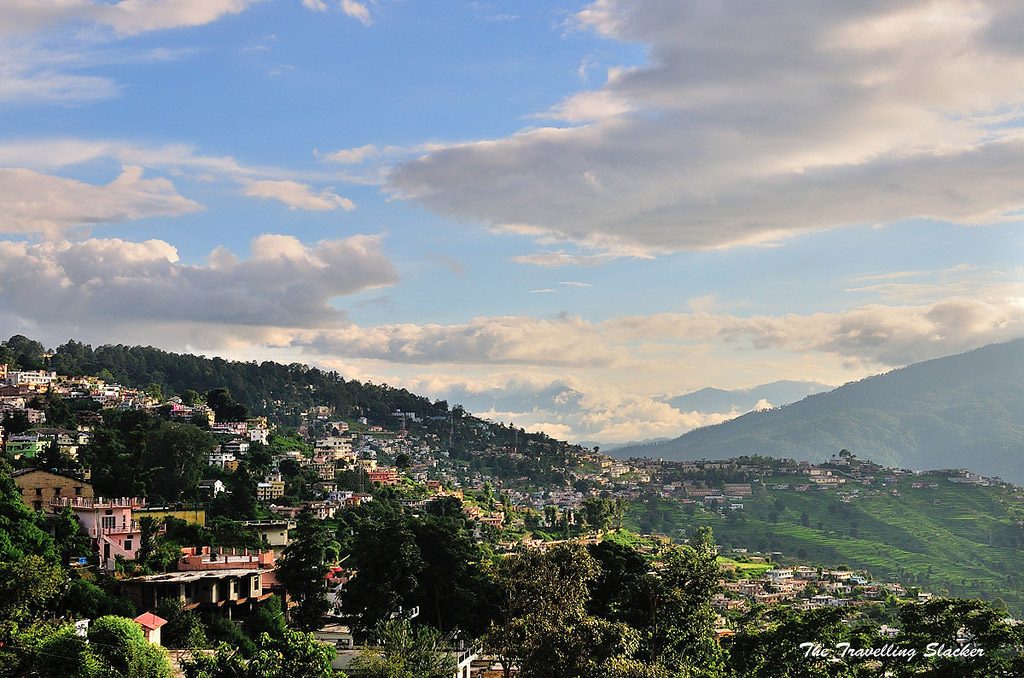 If you want to avoid crowds for some days but also want to see hills, you should head to Almora. This offbeat destination is just the right place to visit in the summer. This is certainly one of the best places for mountain lovers. 
Best time to travel: Anytime of the year. However, try to avoid monsoons
Things to do: Enjoy trekking and nature's vista, shopping for handicraft items
5. Auli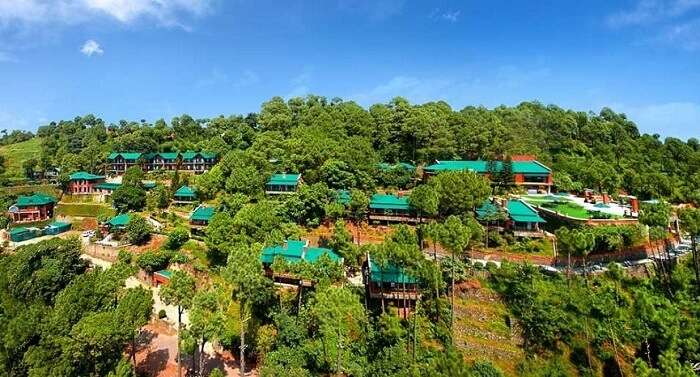 Located very close to Badrinath, Auli is the place where you will find a thin tourist crowd and also enjoy the breathtaking view of the majestic Himalayas. The peaks are mostly covered with snow and the view of them looks wonderful. It is one of the most beautiful places in Uttarakhand that you can choose to visit, especially if you want to get a break from the worries of your life. It is also the place where you can try skiing and see how adventurous you can get.
Best time to travel: Anytime of the year. However, try to avoid monsoons
Things to do: April to June to escape the heat, November to February to witness snow
6. Jim Corbett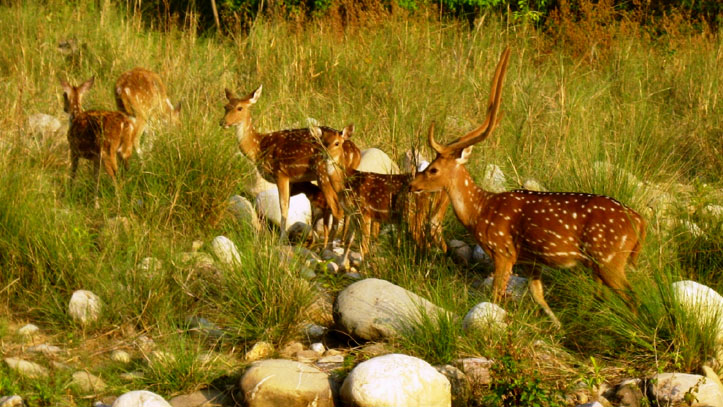 Established in 1938, Jim Corbett was called Haley's National Park. If you are in the mood to take a safari and spot the beautiful Royal Bengal Tigers, then you must visit this destination. Apart from the majestic Tigers, you will also be able to spot several other animals and birds here. Whether you spot many animals or not, you will not regret this road trip to Uttarakhand.
Best time to travel: Anytime of the year except for June to August
Things to do: Jeep safaris, elephant rides, elephant safaris, photography, etc.
7. Chakrata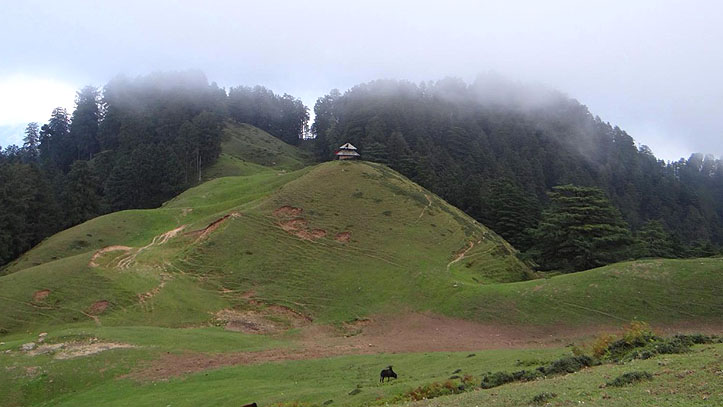 Find yourself in Chakrata aloof from the world. If you want to enjoy the view of hills in silence, Chakrata is your place to be. The postcard size houses, chirping of birds, serene verdant hills make Chakrata look like a dream place. Whether you are traveling solo or with your group of favorite people, add this place to your bucket list.
Best time to travel: Anytime of the year 
Things to do: Visit Budher Caves, Tiger waterfall, and enjoy the tranquil atmosphere
8. Lansdowne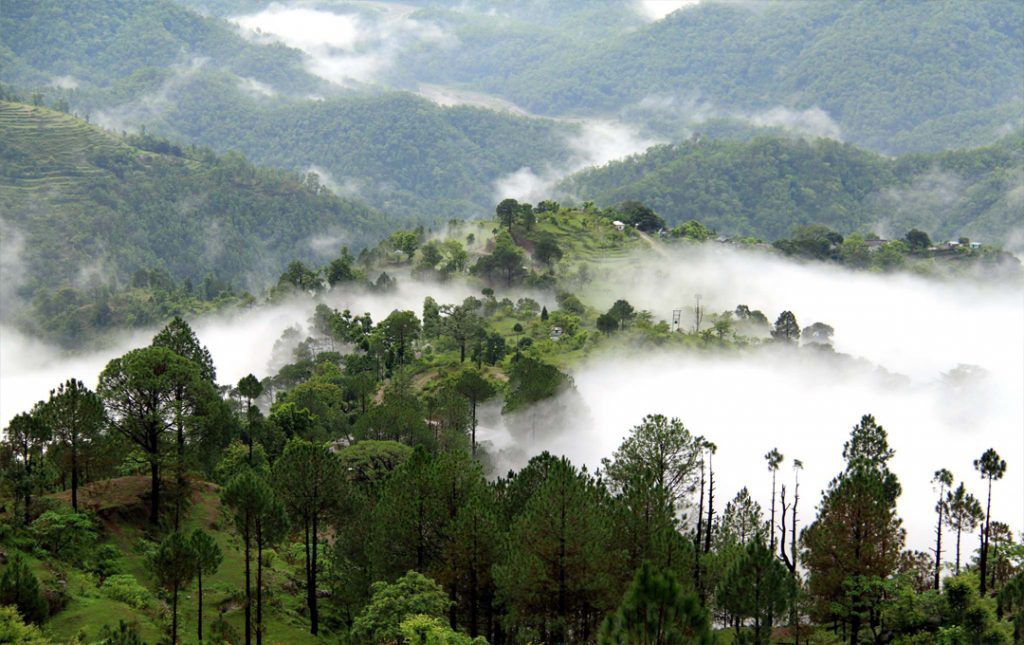 Lansdowne is a cantonment town that was founded by the Viceroy of India during the British era. If you are seeking peace, this quiet town will make you fall for it. Lansdowne is also popular for camping, trekking, and nature walk.
Best time to travel: April to June 
Things to do: Visit museums, nearby towns, viewpoints, and enjoy the nature walk
9. Valley of Flowers and Hemkund Sahib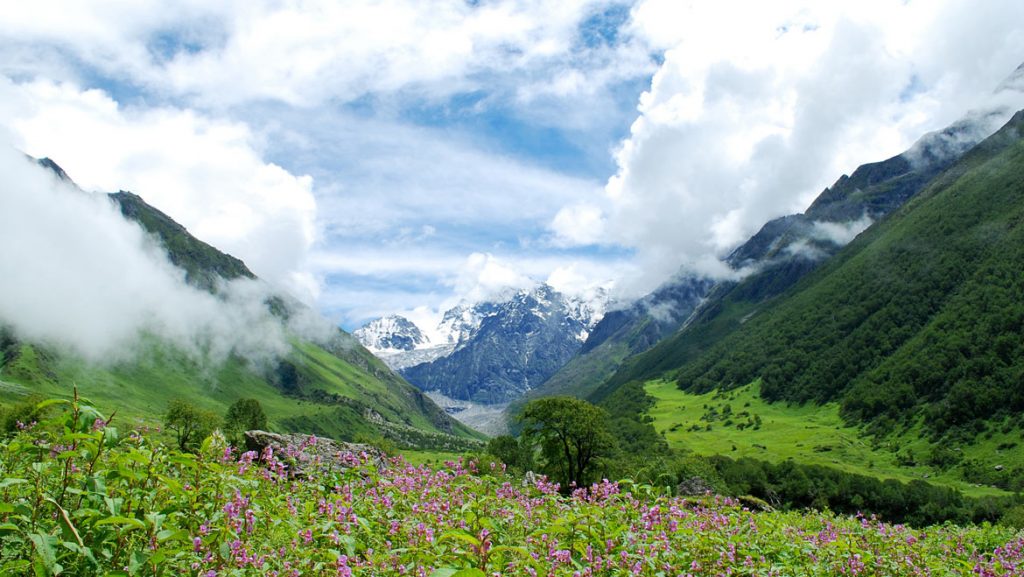 Valley of Flowers is a one-of-a-kind place that you would love to visit. The beauty of nature is at its best here. The valley looks no less than a paradise. It is also one of the best places for trekking. Hemkund Sahib is known for being a very important place for the Sikh community.
Best time to travel: July to September 
Things to do: Enjoy the beautiful view of the valley of Flowers, pay a visit to Hemkund Sahib, trekking
10. Chardham
Uttarakhand is also called Dev Bhoomi since it houses Chardham such as Gangotri, Yamnotri, Badrinath, and Kedarnath. Even if you are not a very religious person, you can still visit these places to see the beauty of nature.
Best time to travel: July to September 
Things to do: Visit temples and trekking
If you want to explore these places properly, you must go for a self-drive car rental service. For the best car rental service in Uttarakhand, you can contact Revv. You can simply download the Revv on your smartphone and take a look at the various cars that are available for the service.