11 Awesome Wonders to Explore While in Rajkot
The western state of Gujarat boasts of having several places that are visited by tourists from across the country. And one of the places that are famous for its history is Rajkot. This is certainly not the kind of city where you can enjoy the energetic nightlife but you can get into the old-world charm and learn a lot about the culture and heritage of this society as well as country. Therefore, if you are in a mood to unravel the stories of Rajkot that everybody would want to hear out, then you must plan a road trip to Rajkot. Once you have made up your mind, you must find out all the facts about this city. For example, the best time to travel to Rajkot is between November and February. While you are planning to visit this wonderful place, let us give you an idea of some of the places to visit in Rajkot.
11 Best places to visit in Rajkot with picture
1. Kaba Gandhi No Delo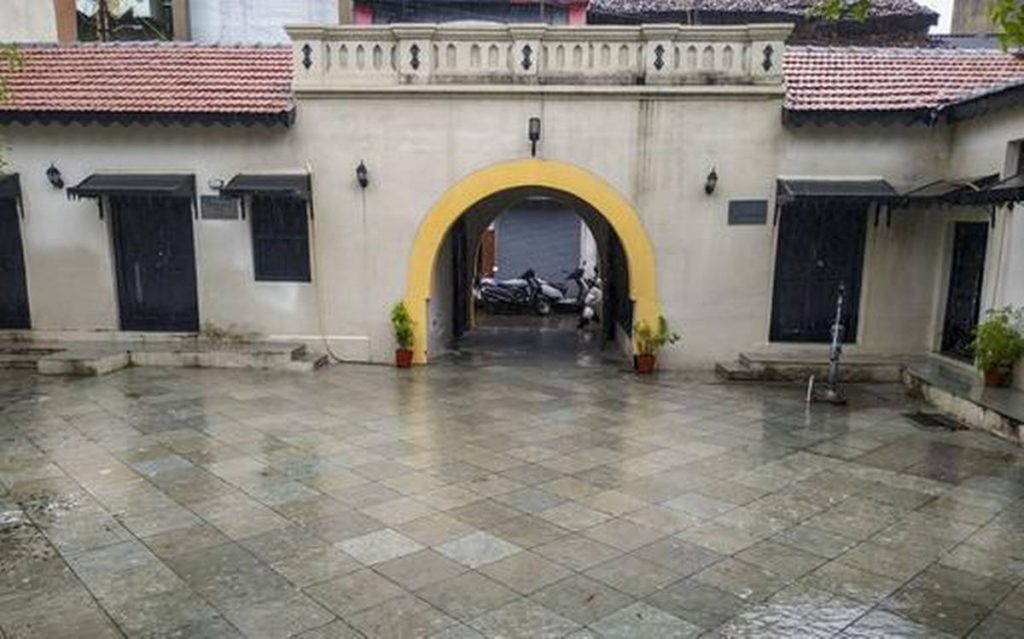 As we talk about visiting Rajkot, we must take a tour of Kaba Gandhi No Delo. This is one of the major tourist attractions to see in Rajkot where Mahatma Gandhi spent his childhood. The attraction was his paternal home, which has now been converted into a museum. You can witness the sewing and embroidery classes being carried out here for young girls.
Timings: 9 am to 6 pm
2. Watson Museum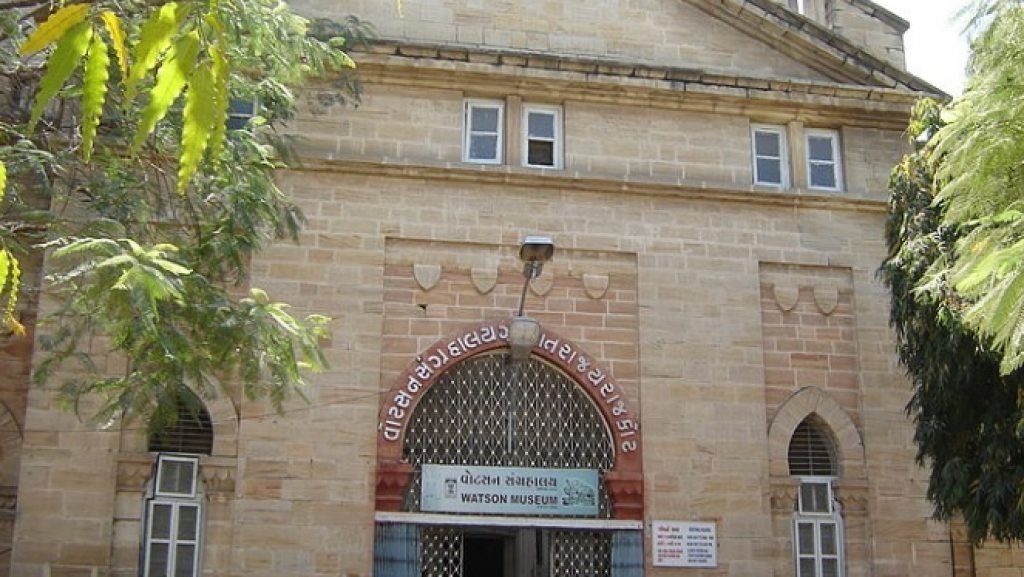 Watson Museum is one of the famous places in Rajkot that you can visit to learn about the bygone era of the city and even the state. You can even find here the relics from the Indus Valley Civilization. This is an ideal place for history buffs.
Timings: 9:30 am to 12:30 pm; 3 pm to 5 pm. The museum remains closed on Wednesday and Saturday.
3. Rotary Dolls Museum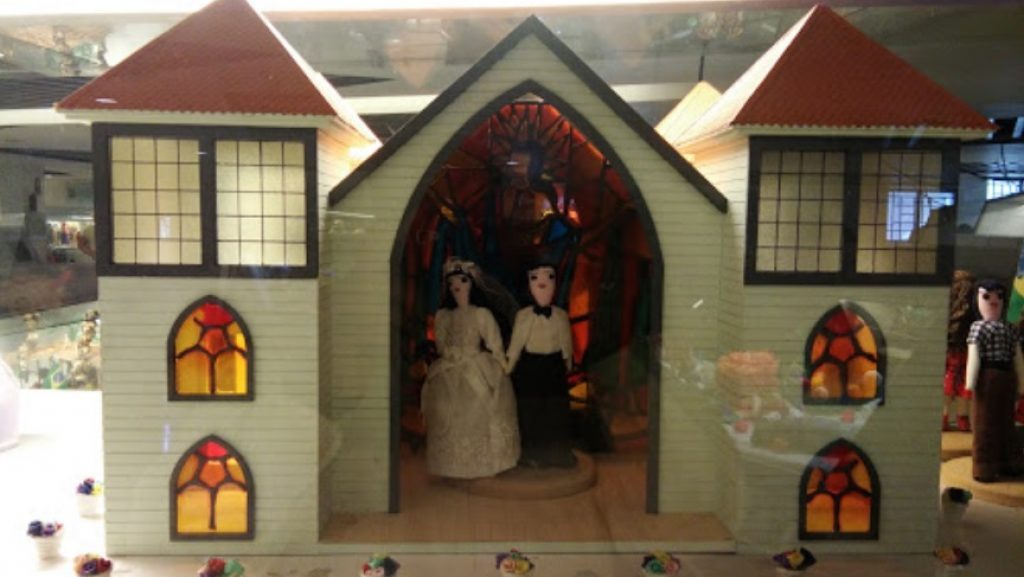 Rotary Dolls Museum is a fun place to visit in this city, especially if you have kids. You can find more than 1000 dolls that have been collected from various countries. The dolls are well-maintained and can be seen wearing different types of attires.
Timings: 9:30 am to 1 pm; 4 pm to 7:30 pm. The museum remains closed on Monday
4. Khambhalida Caves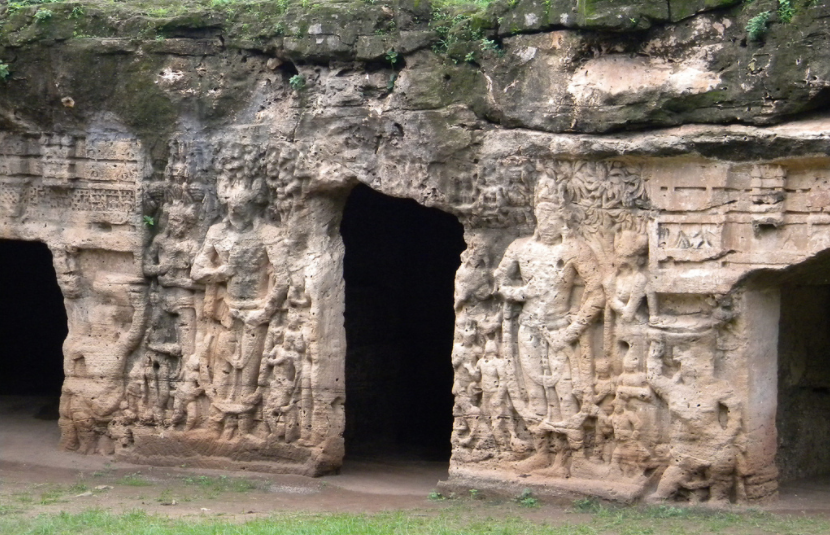 Khambhalida Caves that date back to the 4th or 5th century AD are a wonderful piece that should be visited by tourists. The carvings from the limestone are something to be admired here. You can also find the life-size figure of the Bodhisattva here.
Timings: 8 am to 6 pm
5. Jubilee Garden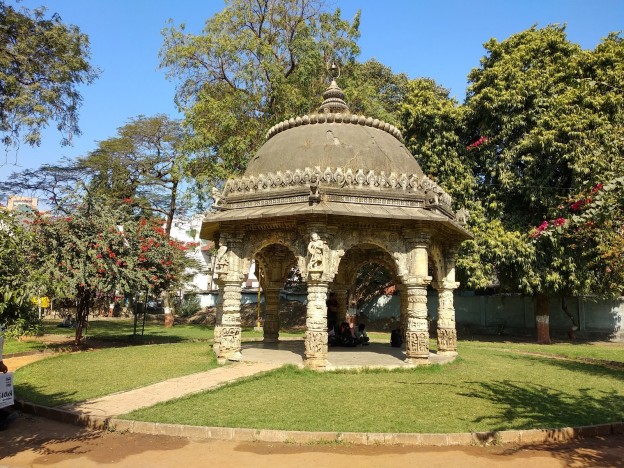 Jubilee Garden is a garden in Rajkot that offers a serene atmosphere to the visitors. The garden is dotted with lush greenery and is a wonderful place to relax, away from the hustle and bustle of the city.
Timings: 24X7
6. Lang Library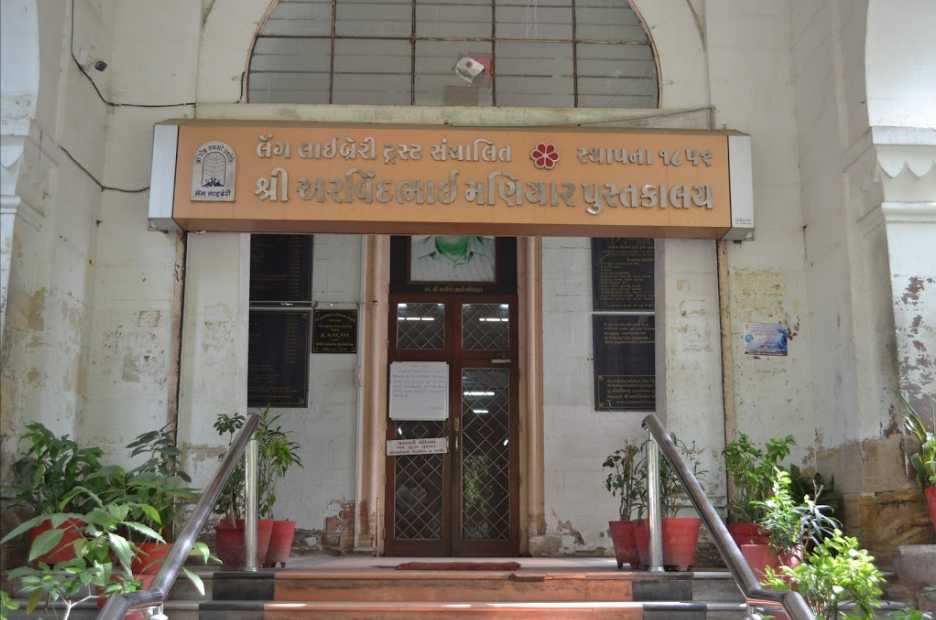 Reading books is the kind of addiction that many of us have. If you are the one who loves reading a book, no matter what is going on in your life, you must head to Lang Library in Rajkot. This library is mainly famous for Gujarati literature but you can also get several other books to read here. Some of the books are written on handmade papers and in gold and the bindings are in old leather. The library houses more than three lakh books.
Timings: 7 am to 9 pm
7. Nyari Dam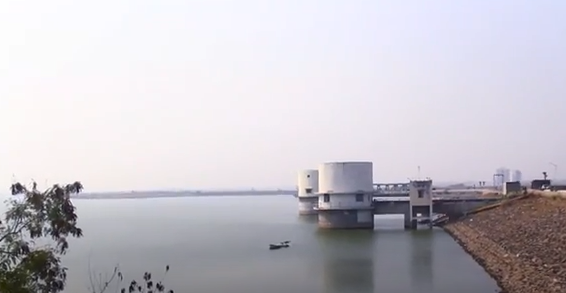 If you are in the mood to go on a picnic with your family in Rajkot, you can choose Nyari Dam as the spot. Located a bit in the outskirts of the city, you will find a peaceful and serene ambiance here. One of the most beautiful things to see here is the splendid sunset. You do not have to pay any entry fee to have access to this place.
Timings: 24X7
8. Prem Mandir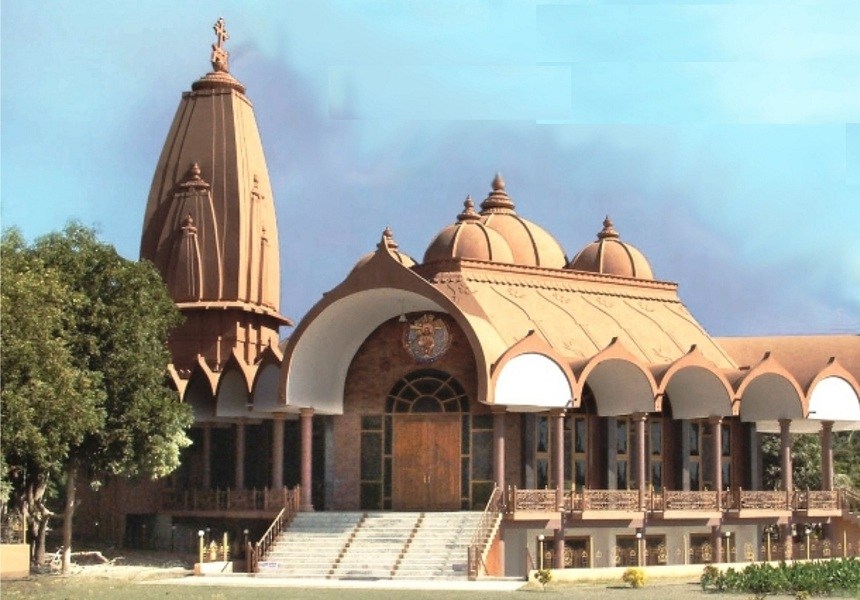 There are wide varieties of things that you can see in Rajkot and one of them is Prem Mandir. This Syro-Malabar cathedral is dedicated to the Sacred Heart of Jesus. The unique feature of this church is its architecture which has been inspired by religious places of various religions in India.
Timings: 6 am to 8 pm
9. Lal Pari Lake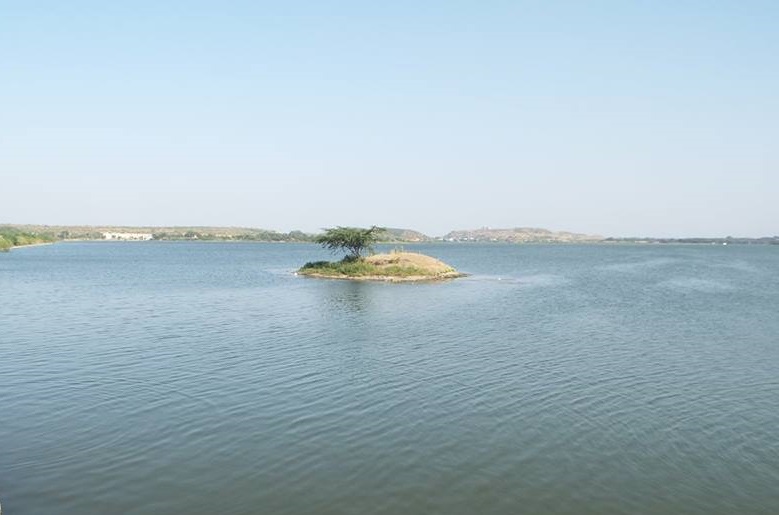 Lal Pari Lake is another scenic spot that is ideal for a day picnic. You can not only spend your time relaxing in the peaceful environment here but can also spot several species of migratory birds.
Timings: 9 am to 6 pm
10. Swaminarayan Temple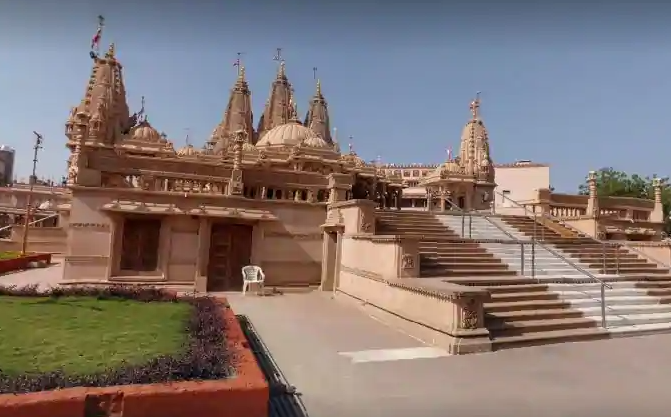 This temple was built in the year 1907 by Shastriji Maharaj from Bochasanwasi Akshar Purushottam Swaminarayan Sanstha. The temple is a famous tourist attraction in Rajkot for its unique feature. It is made of stones that were further hand carved.
Timings: 5 am to 8 pm. The temple remains closed for one hour between 10:15 am to 11:15 am
11. Gujari Bazaar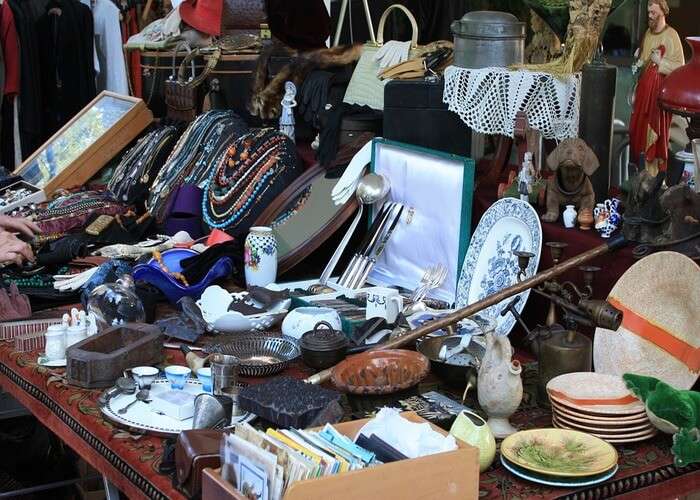 It is one of the shopping places in Rajkot where you can buy authentic handloom and artifacts. This colorful market is a great place to buy clothes and even some souvenirs if you want to gift them to your dear ones.
Timings: NA
Apart from these places in the city, there are many hill stations near Rajkot that you can visit. For easy access to these attractions, you can get a self-drive car rental, so that you can pace yourself with ease and avoid the hefty taxi charges. You will be able to find various make and models of cars on rent through Revv. Download the Revv App today to enjoy some of the favorite cars of India available on easy flexible rental plans.