Road Trip to Ahobilam Nava Narasimha temples from Bangalore
Bangalore is one of the best cities in India where people from all states can be found. Called by different names such as Electronic City of India, Garden City, Silicon Valley of India, Bangalore is the hub of many IT companies. The city is also famous for housing some of the renowned colleges in the country. However, if you ever feel stuck in the hustle-bustle of the city and want a break from your monotonous life, you can head to the nearby destinations through road trips. There are several places that you can go to from Bangalore. As a matter of fact, road trips from Bangalore are famous among the crowd living in the city as you can even visit so many states from the city. One of the famous places to visit near this city is Ahobilam.
Ahobilam is one of the top tourist destinations in the Kurnool district of Andhra Pradesh. It is basically a pilgrimage site of the Hindu community. The place is famous for housing Ahobilam Nava Narasimha temples. Believing the legends, Lord Narasimha killed the demon king Hiranyakasipu to save Prahalada here. The temples here were initially built by Chalukyas in the 8th century; however, the majority of the structures that we still can find were rebuilt by Vijayanagara kings around the 15th century.
Today, the town of Ahobilam is divided into two parts; Lower Ahobilam and Upper Ahobilam. There are three shrines situated in Lower Ahobilam, which include Chathravata, Yogananda, and Bhargava Narasimha swami shrines; while the other shrines are situated in Upper Ahobilam.
The best time to travel to Ahobilam is between October and March as the weather remains pleasant during this time. However, the peak season is between February and May as Brahmotsav is celebrated during February and March. It takes one day to cover all the top attractions here.
The distance between Nava Narasimha temples from Bangalore is 407 km, which means you can reach Ahobilam within a day. Once you reach the town, you can take your time and start visiting all the temples. Let us take a look at the nearby places to Ahobilam Nava Narasimha temples.
7 Best places in and around Ahobilam Nava Narasimha temples 
1. Lower Ahobilam Temple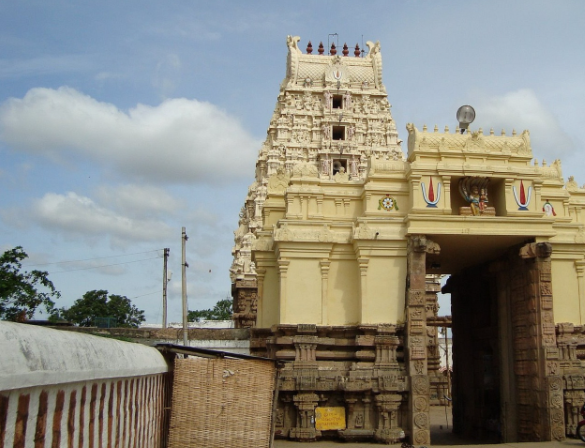 The main temple at Lower Ahobilam has a Sanctum, a Rangamantapam, and a Mukhamantapam; all of these have beautiful sculptures on the pillars. You can also find Narasimha Swami in a peaceful form in the lower Ahobilam. The shops, as well as lodging facilities, are mostly located in the lower Ahobilam.
Timings: 6.30 am – 1 pm and 3 pm – 8 pm
2. Upper Ahobilam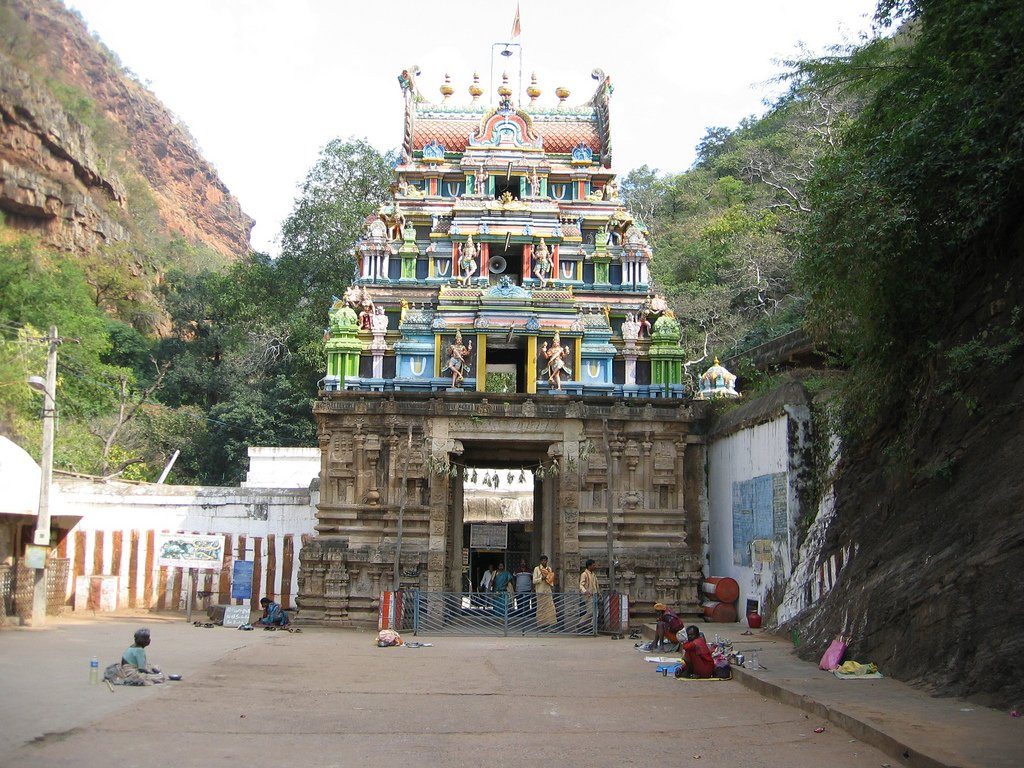 The distance between Upper Ahobilam and Lower Ahobilam is around 8 km. The main shrine in Upper Ahobilam is called Ahobaleswar. This is also the oldest of all the nine temples. A road trip to Ahobilam Nava Narasimha temples cannot be completed without visiting this particular temple.
Timings: 6 am – 1 pm and 3 pm – 5:30 pm
3. Karanja Narasimha Temple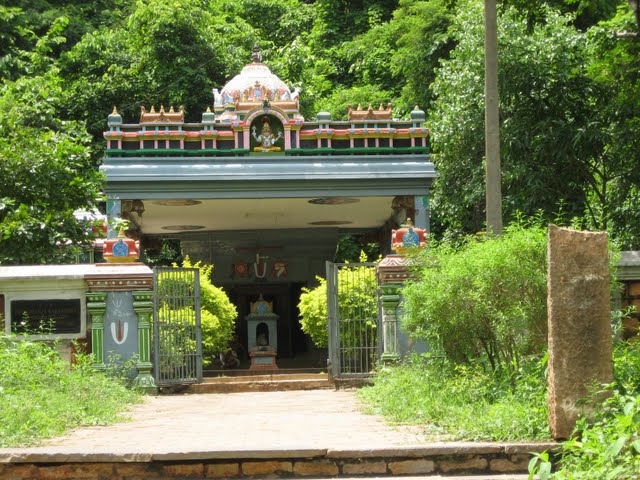 Karanja Narasimha Temple is located between Upper and Lower Ahobilam. The temple was named after the tree underneath which the famous idol here was placed.  Here you can find uniqueness in the idol as the idol holds a bow.
Timings: 6 am – 1 pm and 3 pm – 5:30 pm
4. Malola Narasimha Temple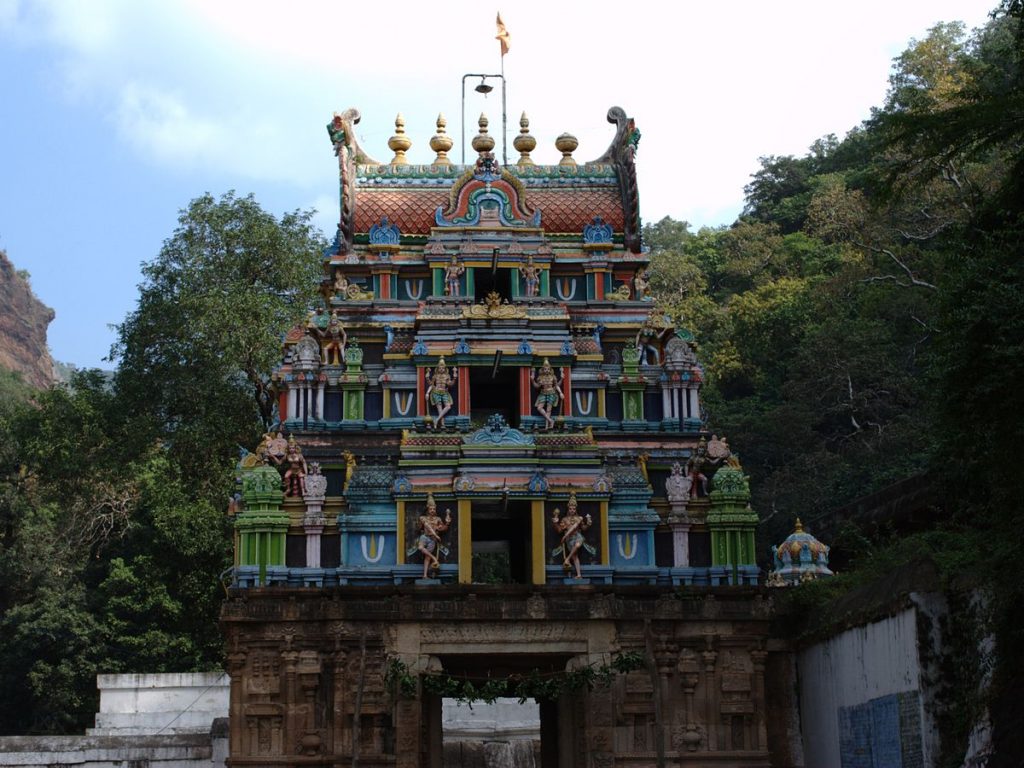 Situated just 2 km away from the Upper Ahobilam, Malola Narasimha Temple is another attraction where you must visit. You can find the graceful idol of Malola Narasimha here. The meaning of the word Malola is a beloved goddess.  To reach this temple, you have to trek, which also makes this an adventurous experience. You will also be able to enjoy the beautiful surroundings of the Nallamala Range here.
Timings: 6 am – 1 pm and 3 pm – 5:30 pm
5. Ugra Sthambham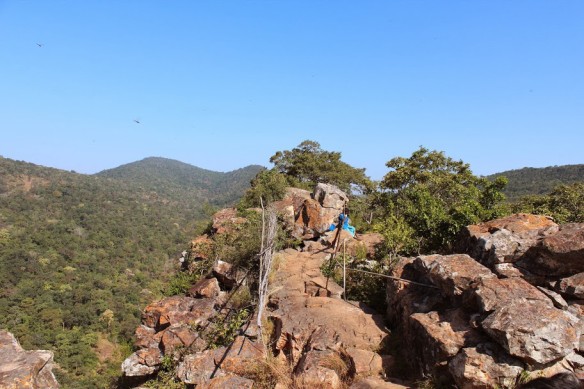 Ugra Sthambham is not only a holy attraction in Ahobilam but also known for the wonderful view it offers. To even reach Ugra Sthambham, you have to trek. Also, you will not get any food or water; therefore, you need to carry your own food and water. The trek may take around 2 hours to reach Ugra Sthambham.
Timings: NA
6. Jwala Narasimha Temple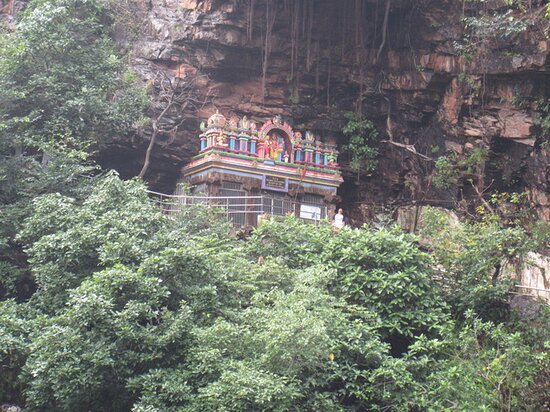 Jwala Narasimha Temple is 4 km away from Upper Ahobilam and is considered to be the actual place where the demon Hiranyakashipu was destroyed. It is one of the prime attractions in Ahobilam which you must visit. To reach Jwala Narasimha Temple, you have to trek. The trek is 2-3 hours and on the way, you can experience gorgeous views of Nallamala Hills along with a pristine waterfall.
Timings: 6 am – 1 pm and 3 pm – 5:30 pm
7. Mahanadi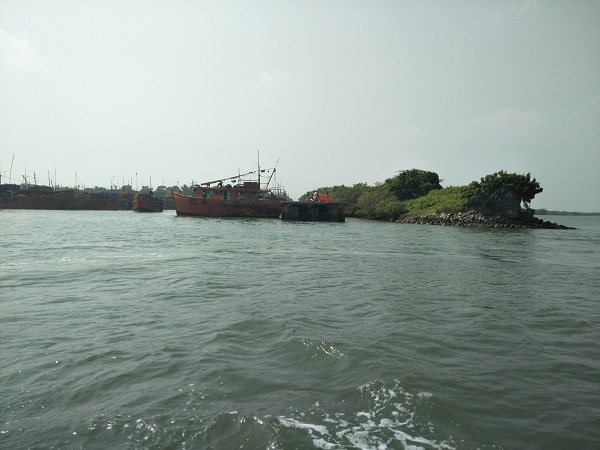 To visit Mahanadi, you have to drive around 93 km further to Kurnool. Here you can find the 7th-century Mahanandiswara Temple which is dedicated to Lord Shiva. You can also find Pushkarni here which is known for its crystal-clear water that flows all through the year.
Timings: NA
Whether you want to witness the many architectural wonders of the Ahobilam temples or visit the ancient temples out of devotional reasons, to cover all the places and indulge in the various things to do here, takes a long time. That is why for a road trip to Ahobilam, it is a sensible idea to take a car for rent instead of taking a taxi on hire. When you rent a car, you can pace your trip better and take as much time as you want. The self-drive car rental by Revv provides you the car of your choice at an affordable hourly or daily rate with complete flexibility to extend or cancel anytime. Get the car rental from Revv for your next trip by visiting the Revv website or through the Revv app.