11 Best Road Trips for Adventure Lovers in Uttarakhand
Uttarakhand is one state in India where you will experience a blend of spirituality and natural beauty. Whether you are going for Char Dham yatra or a road trip, the several picturesque places in this state will never disappoint you. There are in fact some of the best road trips for adventure lovers in Uttarakhand. Some of the roads are little tricky, but with good driving skills, you can enjoy every bit of your journey. Mentioned below are some of the places perfect for road trips.
11 Top Road Trips in Uttarakhand 
1. Nainital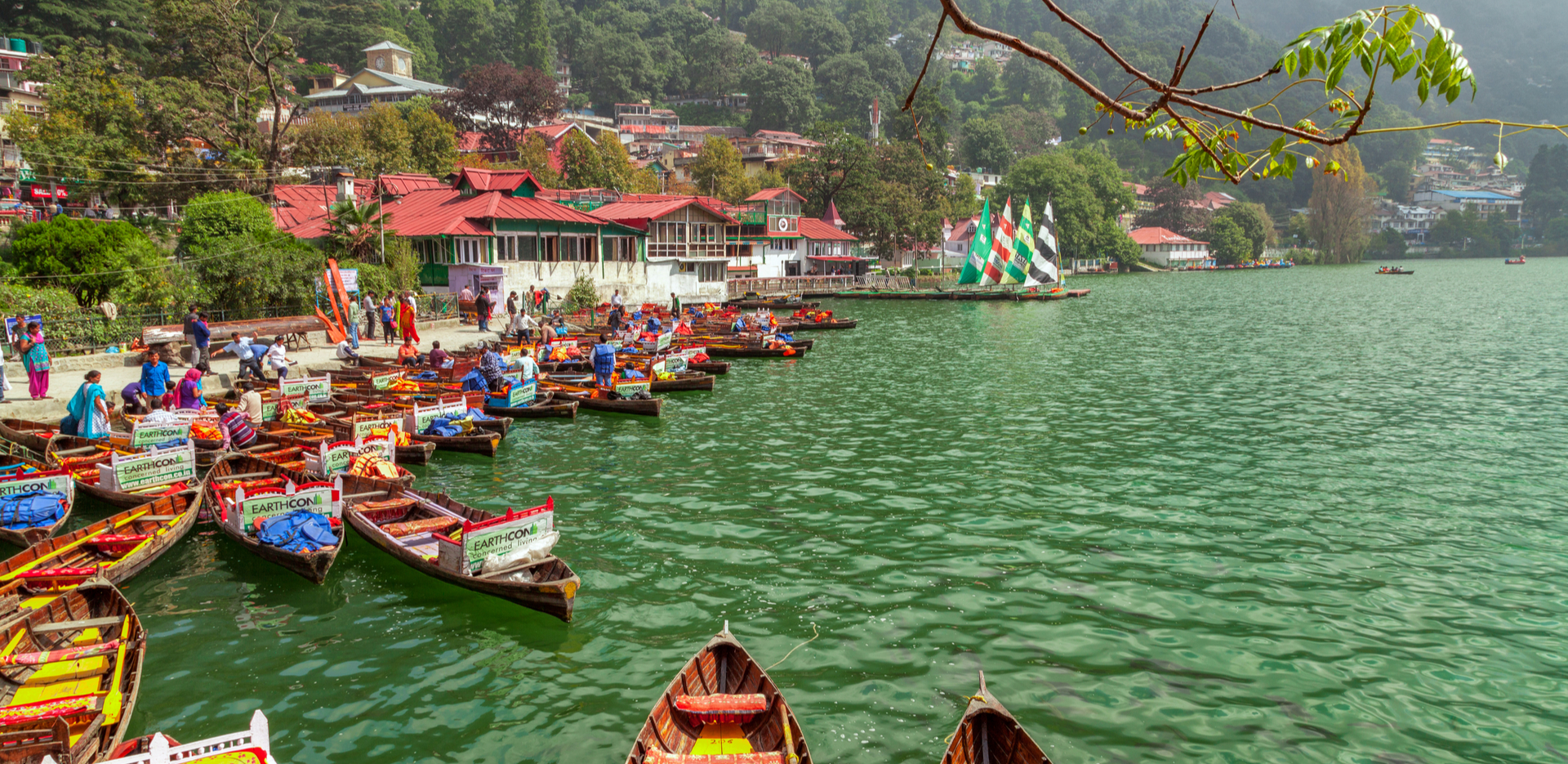 If you are looking for one of the adventure road trips to Uttarakhand from Delhi, nothing can be better than Nainital. The town is surrounded by green mountains and you must not miss visiting the famous Naini Lake. What is even better is that you can take your trip to this place during the monsoon season. Whether you are taking your road trip with your family, friends or you are on your honeymoon, this is the best place to visit in Uttarakhand.
Best time to travel: All through the year
2. Jim Corbett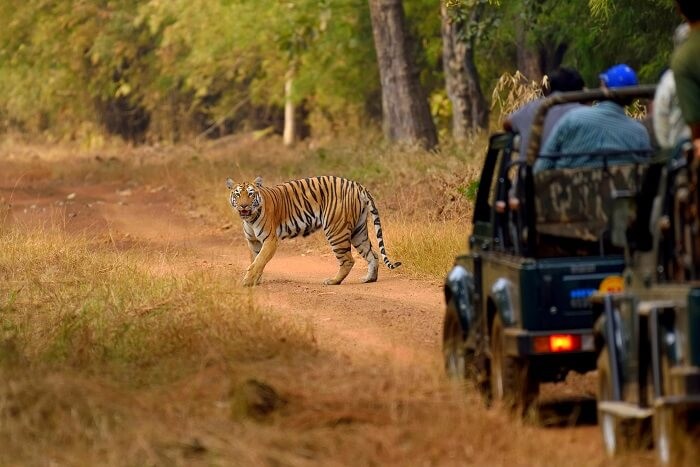 Jim Corbett is undoubtedly the best place if you are taking your kids on a road trip. The road to Jim Corbett is smooth and upon reaching there you can even opt for safari. The experience of open jeep safari will be a memorable one for sure. There are several others things too that you can do at Jim Corbett to make a perfect holiday.
Best time to travel: September to May
3. Haridwar and Rishikesh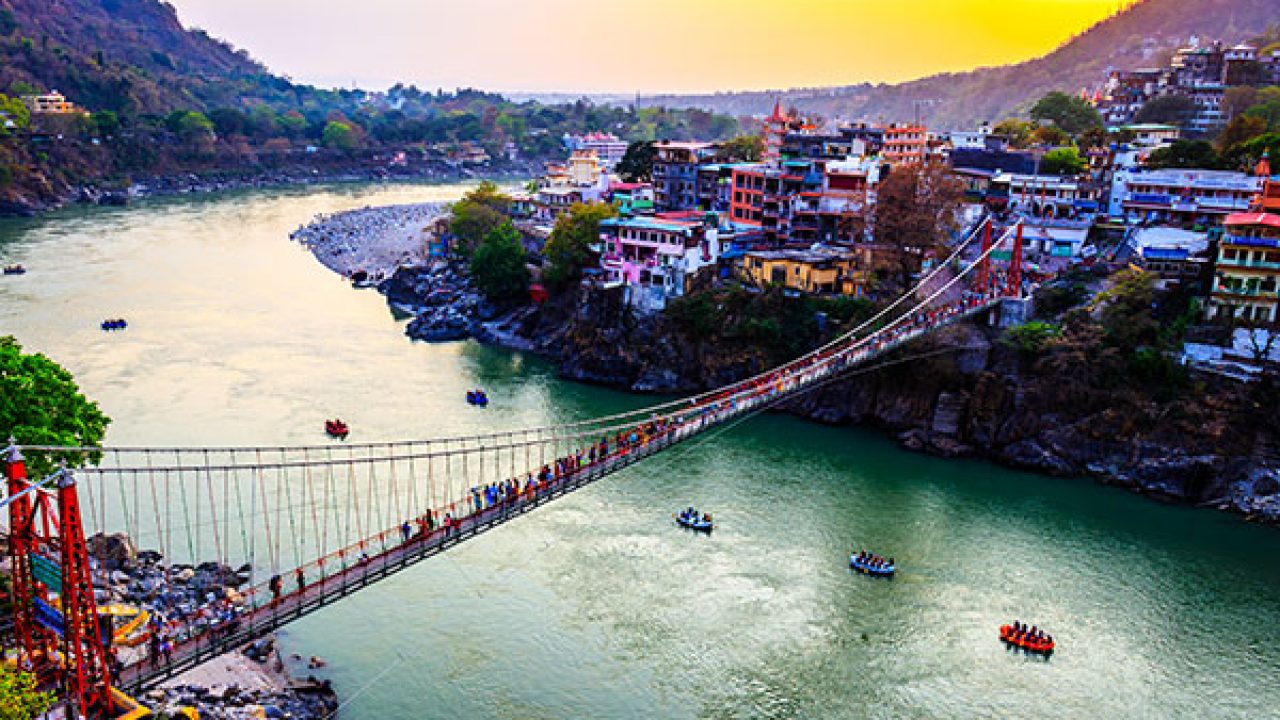 If you are looking for adventure places in Uttarakhand, one of the best options is Rishikesh. The road that will take you to Rishikesh has rough patches in some of the areas. As you reach the hill town, you can indulge in river rafting, camping and many more thrilling activities. After having the heap of fun, you can move towards Haridwar by road, where you can take a dip in the River Ganga.
Best time to travel: September to May
4. Almora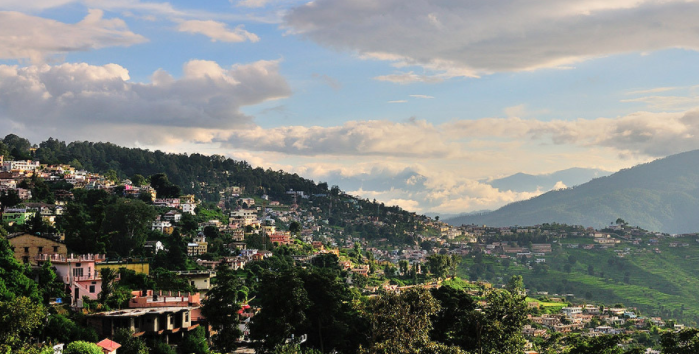 Almora is an off-beat tourist destination but a road trip to this place will be certainly worth it. You can plan your trip to this place even during the summer season as the weather remains pleasant there all through the year. This is one of the best places for the mountain lovers.
Best time to travel: Anytime except monsoon
5. Auli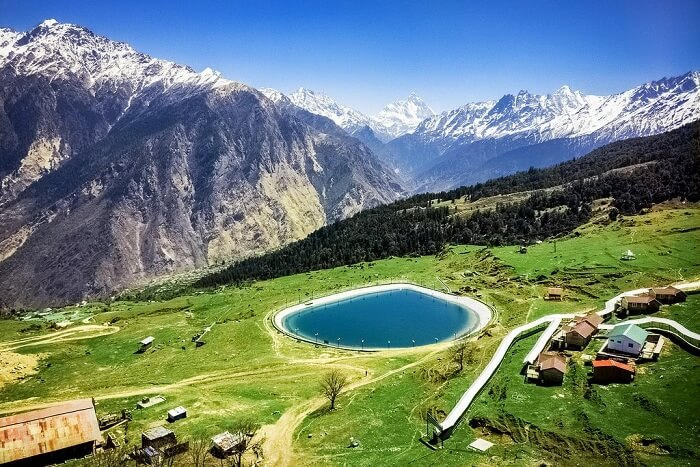 Located very close to Badrinath, Auli is one of the most beautiful places to visit in Uttarakhand by road. The snow-clad mountains at Auli look absolutely stunning. The roads are in a good condition and you can drive all the way to this hill town without any trouble.
Best time to travel: April to June, November to February
6. Chakrata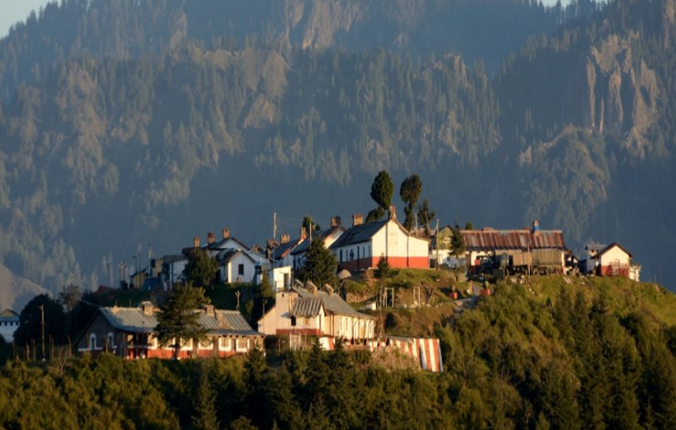 The roads that will take you to Chakrata are as beautiful as the hill town itself. Chakrata is one place where you can find beautiful hill houses, and serene hills look striking. You will certainly find that peace of mind at this hill town. The roads are an absolute bliss to travel on.
Best time to travel: All round the year
7. Chopta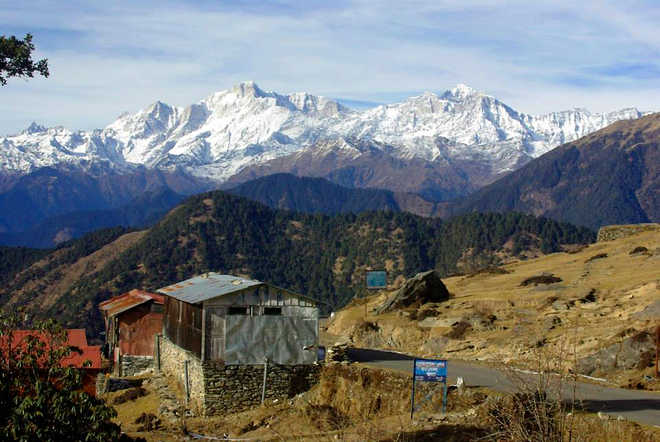 The quiet of Chopta will make you forget the noise of the city, and set you on the path to the famous Tungnath and Chandrashilla treks, as it is the base point for both. Since the hamlet is situated at a peak, you can get a panorama view of the mountains of all 360 degrees. Trekking is one of the best thing to do here as you can trek to Nanda Devi and Trishul peak.
Best time to travel: December to February
8. Lansdowne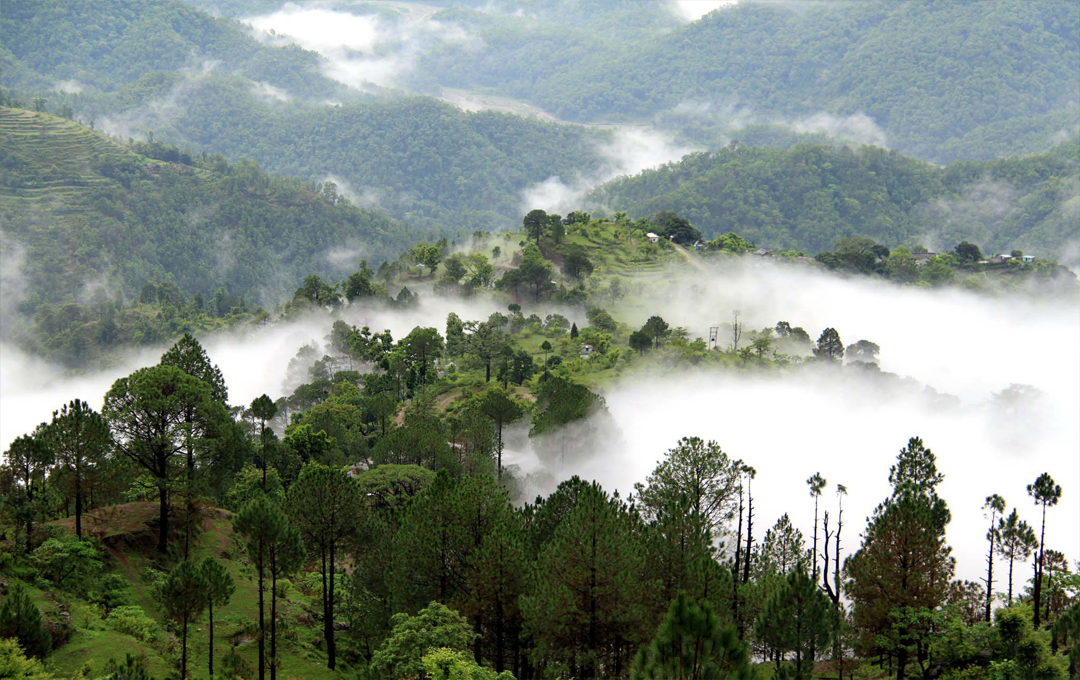 The serene atmosphere of the hilly city of Lansdowne could have been the reason why this city was founded by the Viceroy of India. The cantonment city is famous among people visiting and staying in Uttarakhand as a peaceful and quiet place. The tourist can indulge in trekking and camping here; and it also makes for great picnic destination.
Best time to travel: April to June
9. Dhanaulti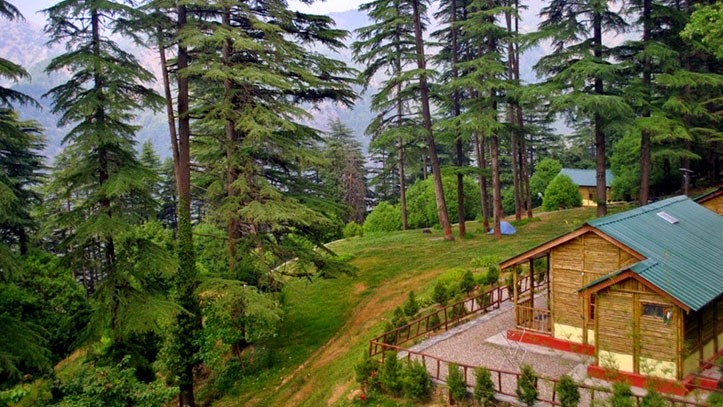 Although Dhanaulti is not as famous as Nainitaal or Rishikesh, yet it is a gem of a place to visit when visiting Uttarakhand. Despite no such tourist attractions, the snowfall over here is well worth visiting this place which is just 60 KM from Mussoorie. When not covered by thick snow the place offers a beautiful and serene tourist destination with great scenic beauty and pleasant weather.
Best time to travel: October to January
10. Mukteshwar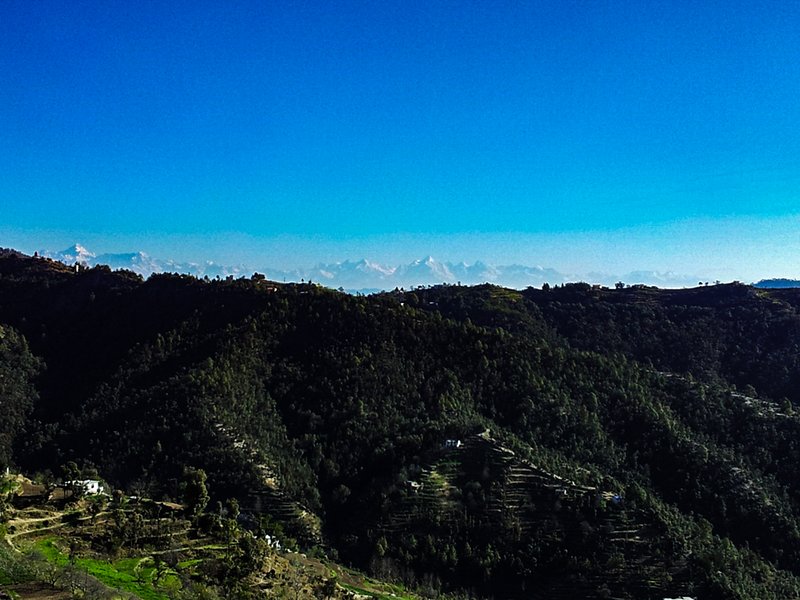 Mukteshwar has everything you need to make the perfect Himalayan adventure. The beautiful hill town is filled with lush greenery, dense forest with coniferous trees, beautiful orchards and a breathtaking view of the Himalayas. You can enjoy rappling and trekking over there as well as rock climbing. You can also visit the famous Mukteshwar temple.
Best time to travel: October to June
11. Landour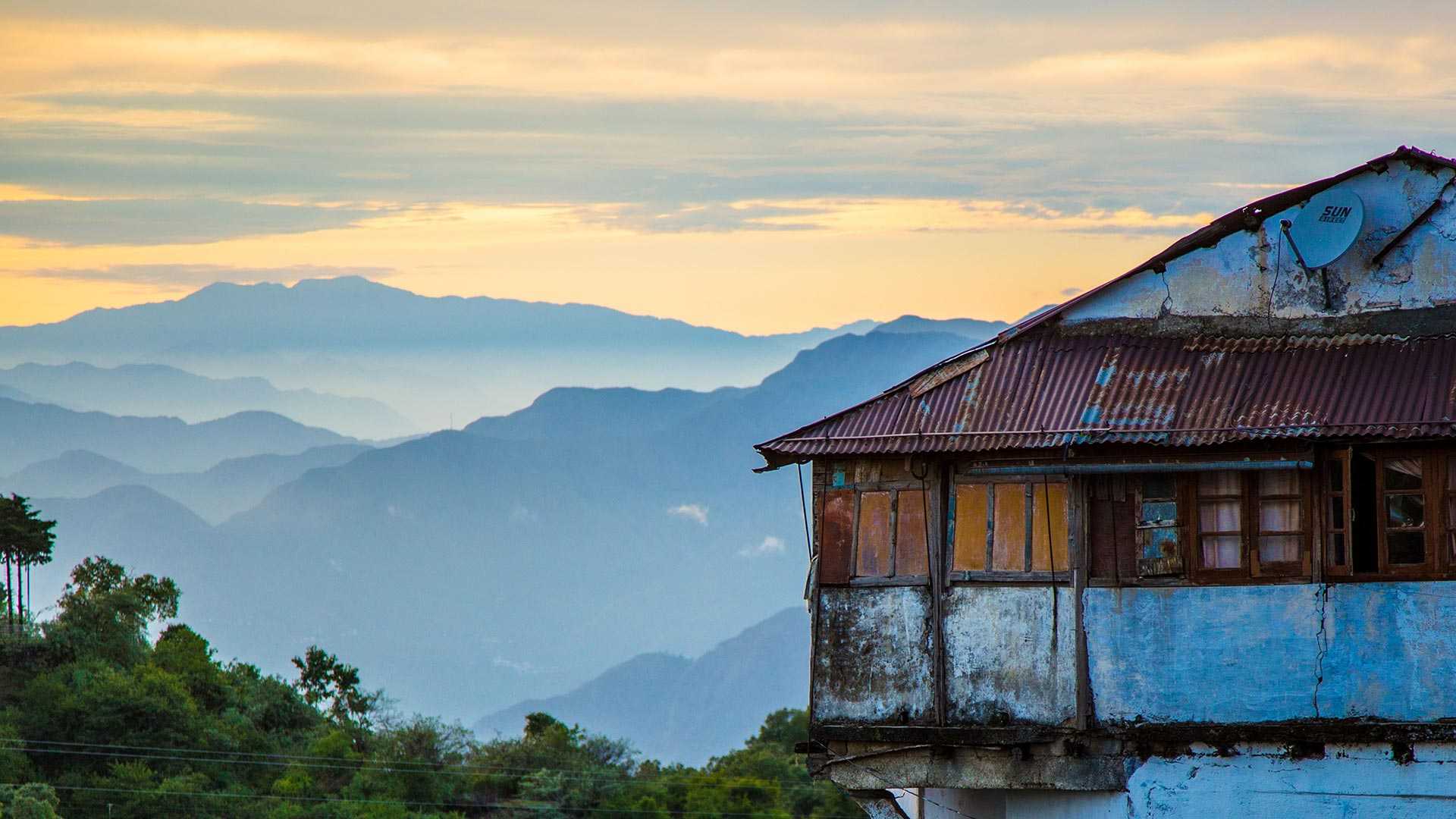 If Mussoorie is too mainstream for you then you can visit Landour which is a peaceful sanctuary for nature lovers just a few kilometers away. The homemade cheese and fruit jam here is something that you can enjoy and also take back with you for family and friends. This place also makes for one of the most interesting day adventure tour destinations from Mussoorie.
Best time to visit: Throughout the year
If you are looking for Uttarakhand adventure tours you can travel to any of these destinations and enjoy the sprawling natural beauty of the place. These trips will surely make for some amazing memories and give you the opportunity to let go of the stress of day to day life. If you wish to rent a car and drive by yourself, you can easily do so through the Revv car rental services for a well serviced ride at your disposal.