10 Epic Road Trips along the Most Scenic Highways in India
India is famous for housing several communities, cultures, languages, etc. along with the astonishing cultural diversity, another thing that is a spectacular attraction in the country is the abundant natural beauty along its roads. And maybe that is why so many people all through the year take road trips from one corner of the country to the other.
If you want to go on a long journey in India, you should travel through the highways. There are more than 200 national as well as state highways in India, and each of them seems more beautiful than the other. There are several long roads; some of them have greenery on both sides, while others have valleys on one side and green hills on the other. Each road trip on the highway will leave some memories that you can cherish for life. 
The best time to travel on highways in India is usually during the winter season which starts in October and ends around March. However, there are highways, especially in the Western Ghats that look fresh and one of a kind during the monsoons. The scenic highways in India for road trips are many in the country, but you have to choose the one you want to go to, based on the city you are living in. Let us discuss some of the best highway roads in India that you can go to.
10 Picturesque Highways in India 
1. Mumbai to Goa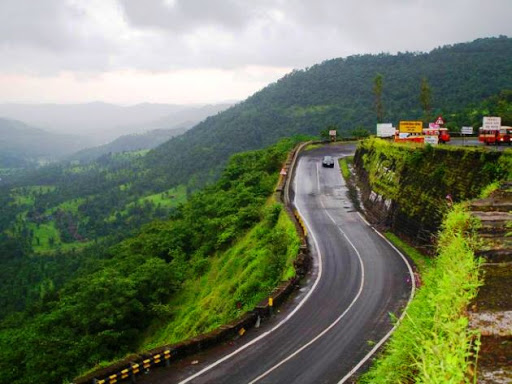 One of the best road trips in India by car is definitely Mumbai to Goa. It is also called Asian Highway or AH 47 and NH 66, which actually joins Panvel in Maharashtra with Kanyakumari in Tamil Nadu. You will be able to enjoy the views on this highway as you will pass through dense greenery. The condition of the road is also good and you will have no problem traveling through it.
Distance covered: 585 km 
2. Chennai to Pondicherry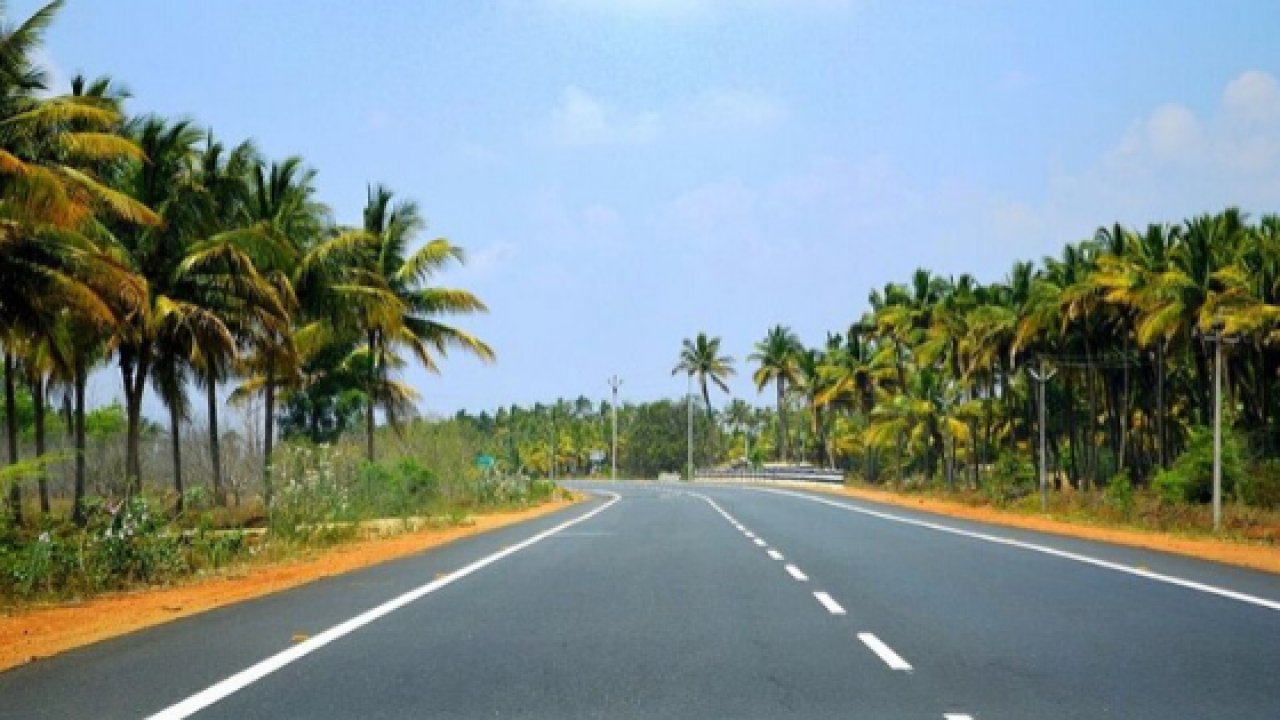 Chennai to Pondicherry road is also known as the East Coast Road. As you travel through this road, you will see the Bay of Bengal accompanying you on one side. Along with the view of the sea, you will also feel the sea breeze and view of the Pine trees. This is one of the best road trips in South India by a car that you can enjoy.
Distance covered: 690 km
3. Rameswaram Pamban Bridge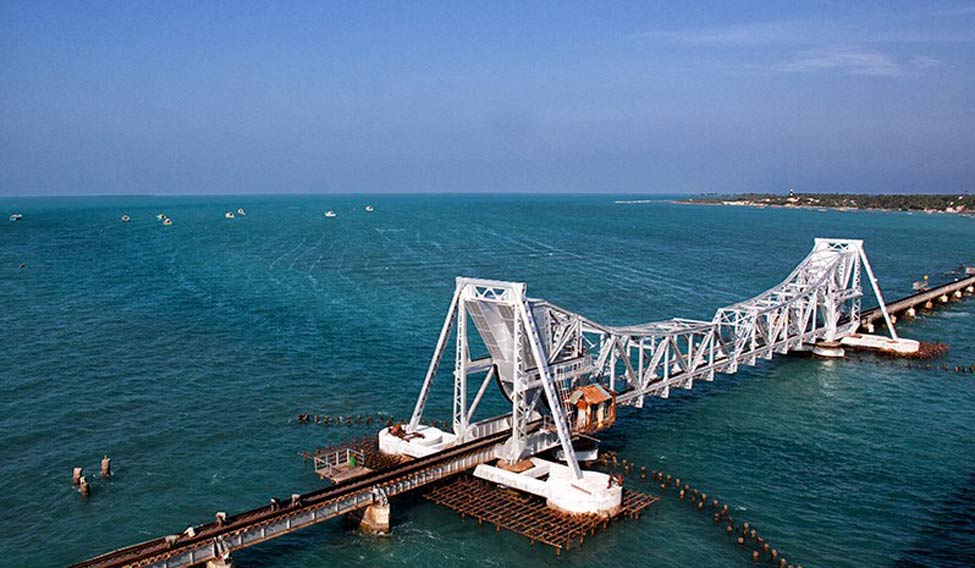 It is a man-made marvel that was inaugurated in 1988 and is the only way that connects Rameswaram Island with the Indian mainland. In major patches of this bridge, you will find sea on both sides. This is one of the most spectacular highways that you can choose to travel through. Also, the condition of the road is smooth, and you will have absolutely no problem driving through this road. This road is also called Madurai Rameswaram Road, and if you are looking for the best road infrastructure in India, you should hit this road.
Distance covered: 2,065 m
4. Visakhapatnam to Araku Valley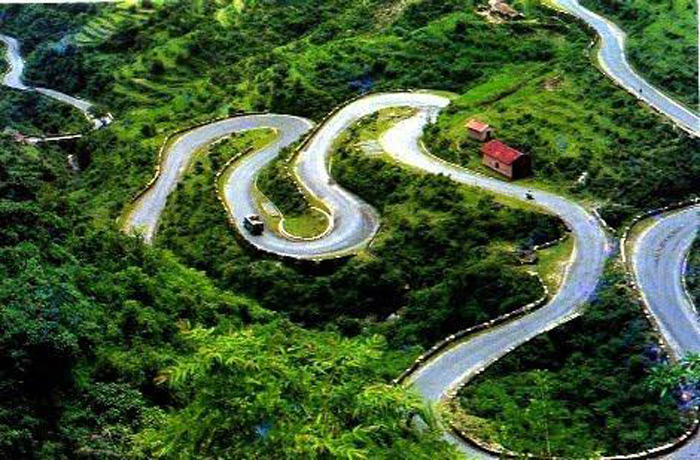 This highway is suitable for those who want a short road trip. Both sides of the road are dotted with verdant greenery. It is a 3-hour road trip and you will enjoy it through-out.
Distance covered: 114 km
5. Mumbai to Pune Expressway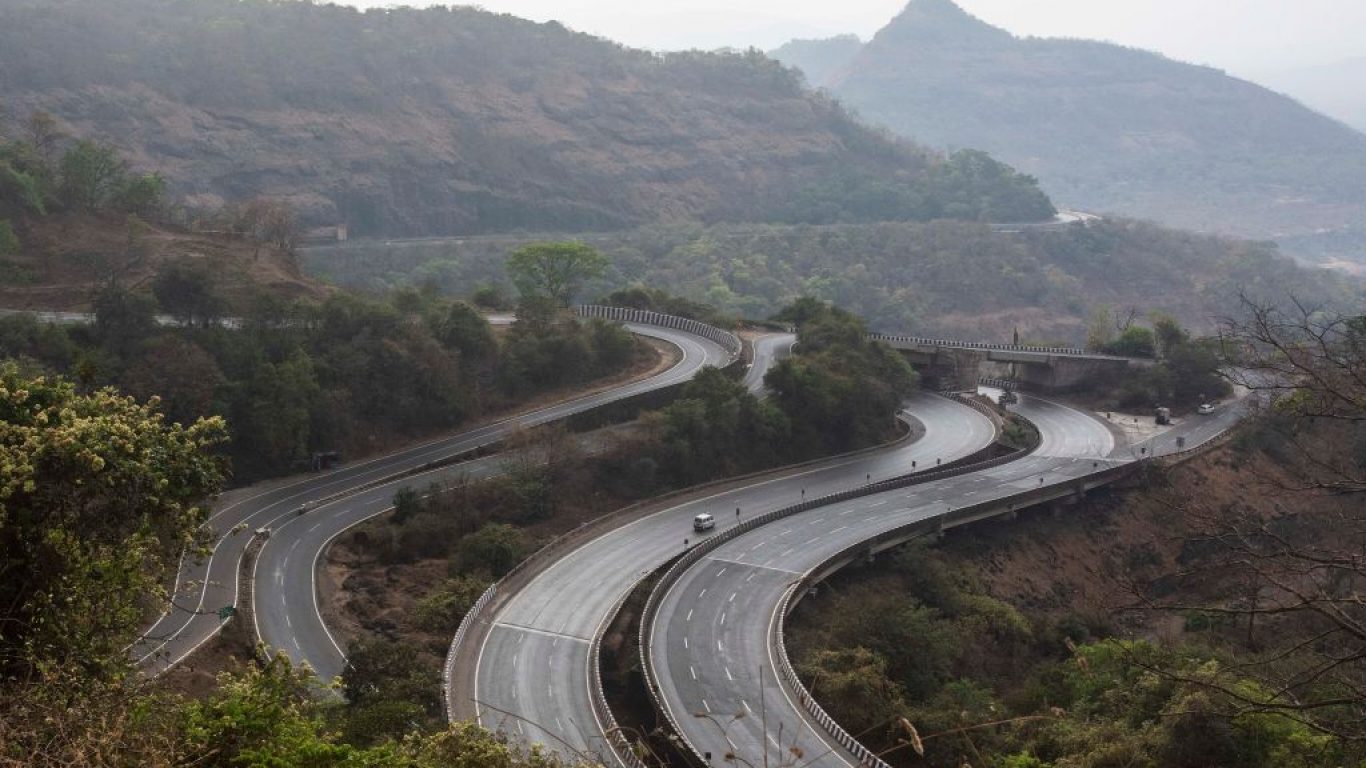 It is one of the most beautiful and stunning highways in the Western Ghats of India. For two hours on this trip, you will be in a different world and awe of the beauty of the road. It is a well-planned road with six-lane concrete, which is India's first. You can take short breaks on the trip to admire the scenic beauty.
Distance covered: 94.5 km
6. Guwahati to Tawang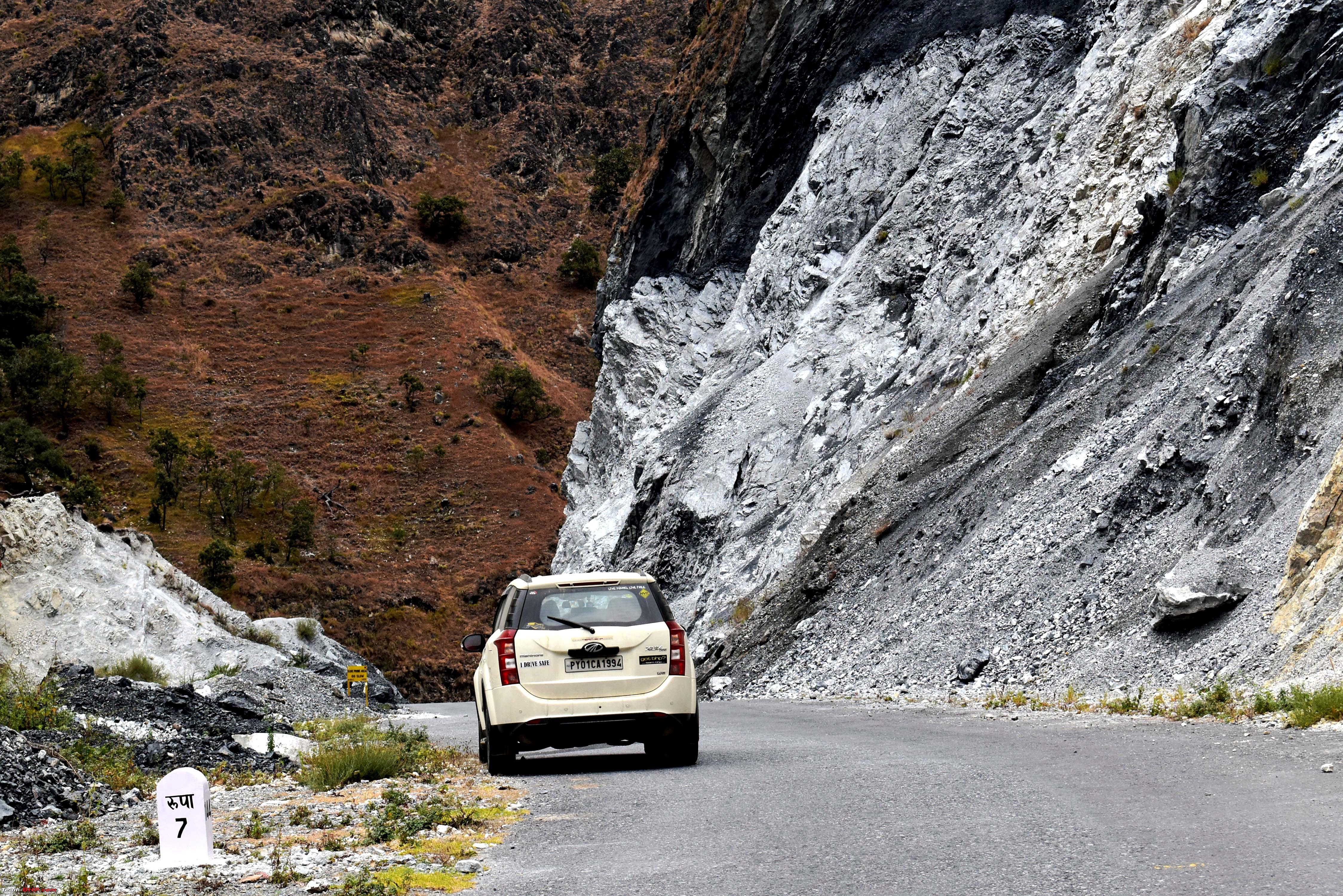 You can simply call it a magical journey. There are numerous hairpin bends in this route and the entire experience can be a little thrilling as well. However, adventure lovers will love this road trip and enjoy the views thoroughly. Well, whether you are an Indian or a foreign national, you must have an Inner Line Permit to enter the State of Arunachal Pradesh.
Distance covered: 520 km
7. Shillong to Cherrapunjee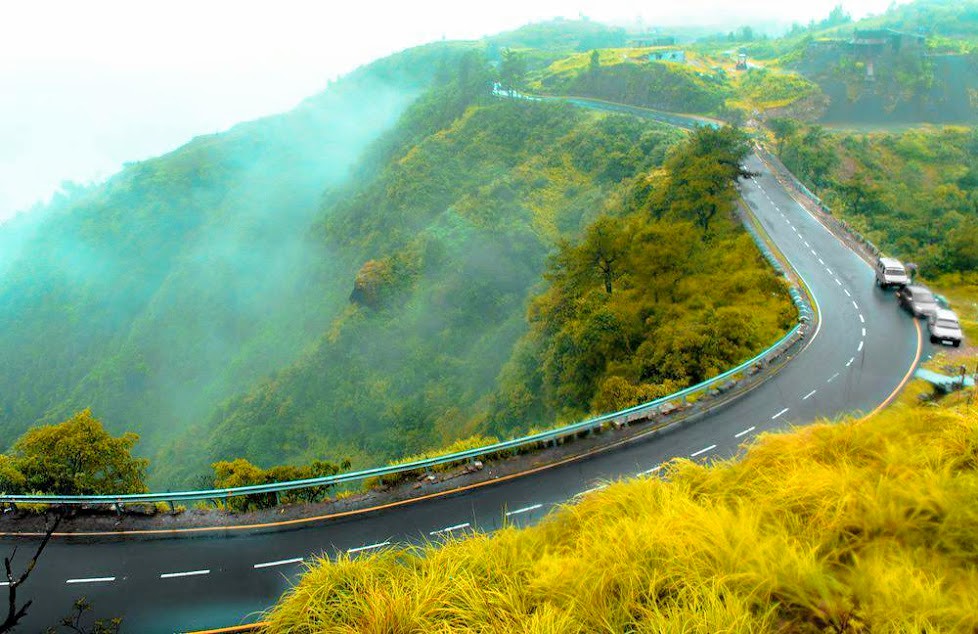 Do you ever want to travel through a road that is blanketed by fog, while the slight rain drenches you? Well, you can get precisely this experience in the Shillong to Cherrapunjee road. It will only take one and a half hours to reach Cherrapunjee, and you will totally love it.
Distance covered: 55 km
8. Manali to Leh Highway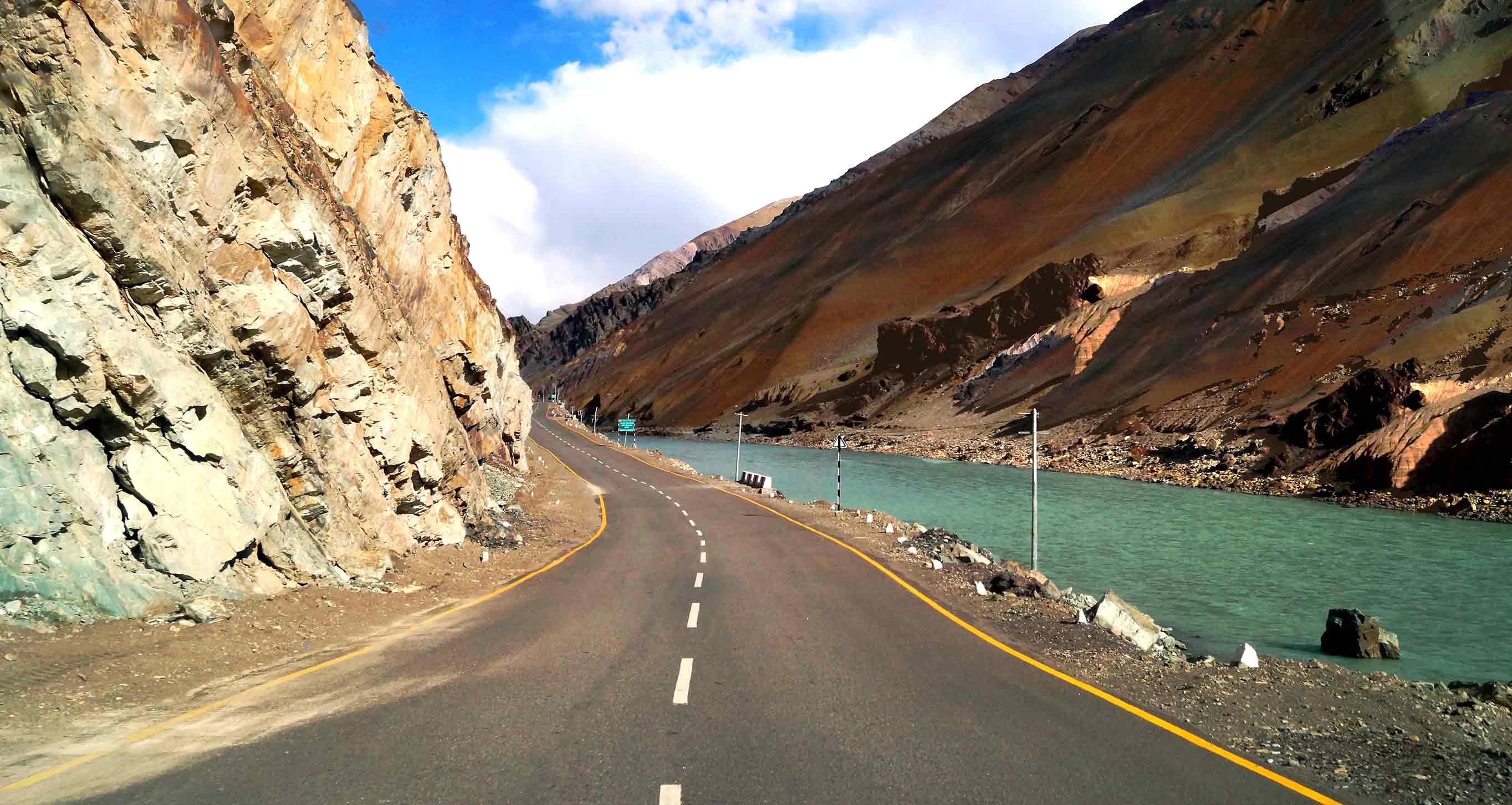 Manali to Leh Highway is a road trip that you will always remember in your life. The road remains open for only 3-4 months and that is the time you must take a trip if you actually love roads. The serenity of the road trip cannot be explained in words.
Distance covered: 479 km
9. Gangtok to Lake Tsomgo & Nathu-La Pass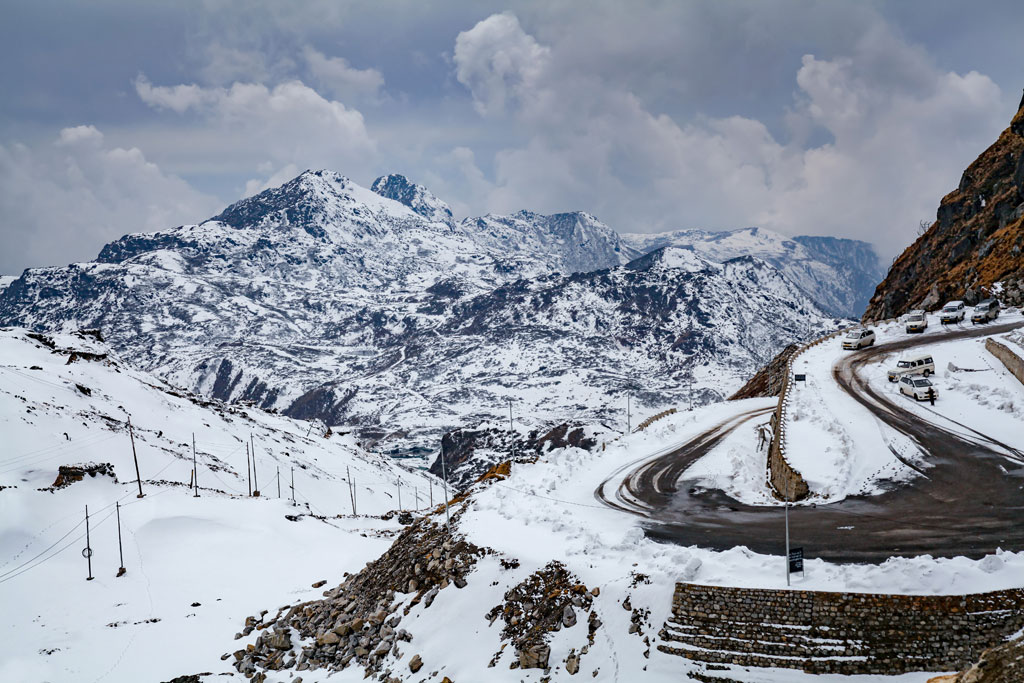 This trip will not even take 1 hour but is one of a kind. This road trip is absolutely for people who love to have a thrill every now and then. As you take this road trip during the winter season, you will have the opportunity to drive through the snow-covered road.
Distance covered: 37 km
10. Bangalore to Ooty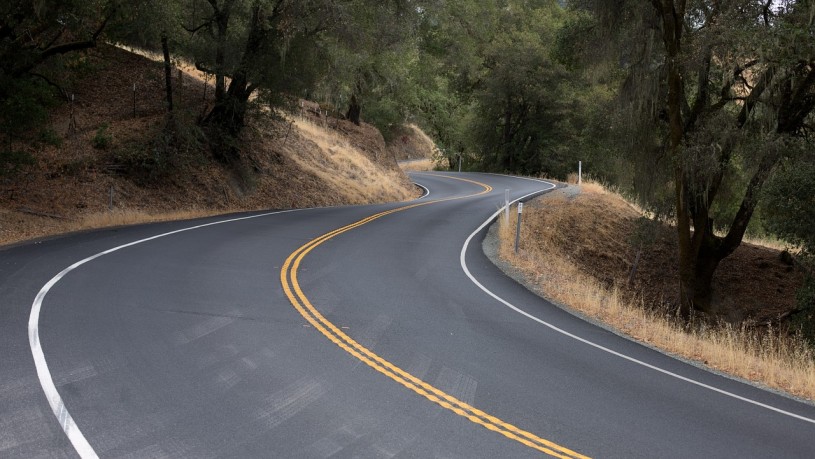 The Bangalore to Ooty road is famous for its 36 hairpin bends. On both sides of the road, you will find tall trees and lush green grasslands. While traveling through this road, you can also make a pit-stop at Madumalai National Park. If you look at the India road trip route map, this is the most scenic highway you can find.
Distance covered: 533 km
These road trips house them various tourist attractions that can be explored as you drive through. The car rental from Revv in India is a great option if you do not have a ride and searching for the perfect one. The economical options of car rentals will provide you the perfect option to explore these places at your own pace and time. Just download the Revv App and start planning the road trips with the best choice of vehicles.