Plan a Trip to Pollachi to Take a Break from The Mundane Life
Also called the coconut city, Pollachi is a town situated around 40 km away from the beautiful city of Coimbatore. The town is popular for producing and sending both tender and ripe coconuts to several cities and towns in the country. Apart from coconut production, Pollachi is also quite popular for its amazing weather. One of the major attractions in this town is the Subramanyar Temple. Devotees and tourists from across the country visit this temple all through the year.
What else? Well, you can find one of the largest jaggery markets in Pollachi in Asia. Apart from this, Pollachi also has the largest cattle market in South India. As you visit this town, you can buy as much jaggery as you want and enjoy tender coconut water to keep yourself hydrated and take care of your skin. Last but not least information about Pollachi is that this town has been quite a popular name in the South Indian film industry since more than 1500 movies were shot here.
Best time to travel:
The best time to pay a visit to this beautiful place is between December and February. The weather remains at its best during these months and you can explore Pollachi tourist places without any problem. As the temperature is concerned, it remains between 16 degrees Celsius and 22 degrees Celsius. 
Things to do:
From temple visits to visiting the dam, and even witnessing the wildlife in the sanctuary, you can do a lot of things in Pollachi. However, you must book your stay in a hotel in the town beforehand to avoid any last-minute hassle. 
How to reach Pollachi:
There are several ways of reaching this place but if you want to make your trip memorable, let this be a road trip. You can either take your private car or get a self-drive car rental from Revv. You can choose any car from their website or app and enjoy the self-drive car rental service at the most affordable rates.
Now if you have made up your mind to visit Pollachi sometime soon, you better contact Revv and get the car first. Once everything is sorted, you can add these places to visit in Pollachi to your bucket list. Let us discuss the places in and around Pollachi now:
Best Places to Visit in Pollachi
1. Negamam
A panchayat town, Negamam is one of the places to visit near Pollachi. The town is known for its scenic beauty and sprawling coconut farms. This town is perfect if you want to relax away from the hustles and bustles of the city.
Distance from Pollachi: 14 km
2. Aliyar Dam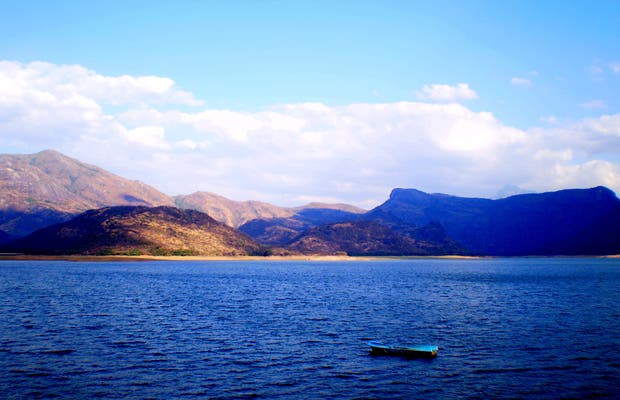 Perched across the Aazhiyaar River, Aliyar Dam was built between the years 1959 and 1969. It was built for irrigation. The height of the dam is 81m and is one of the beautiful things to witness near Pollachi. Many people visit this dam to indulge in a picnic with their family or friends.
Distance from Pollachi: 24 km
3. Pollachi Ayyappan Temple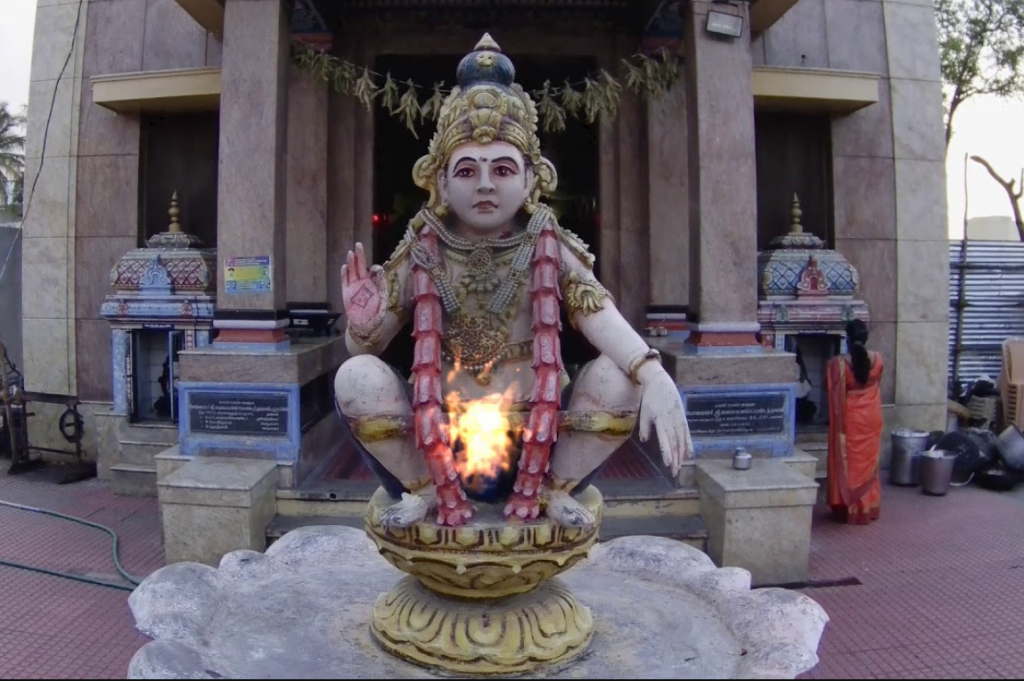 Built-in 1970, Pollachi Ayyappan Temple is one of the best places to visit in Pollachi. The architecture of this temple is one of a kind and resembles the Sabarimala Ayyappan Temple.  Although the main deity of the temple is Ayyapan, you can find several other deities here. The temple is visited by many devotees as well as tourists regularly.
4. Subramania Swamy Temple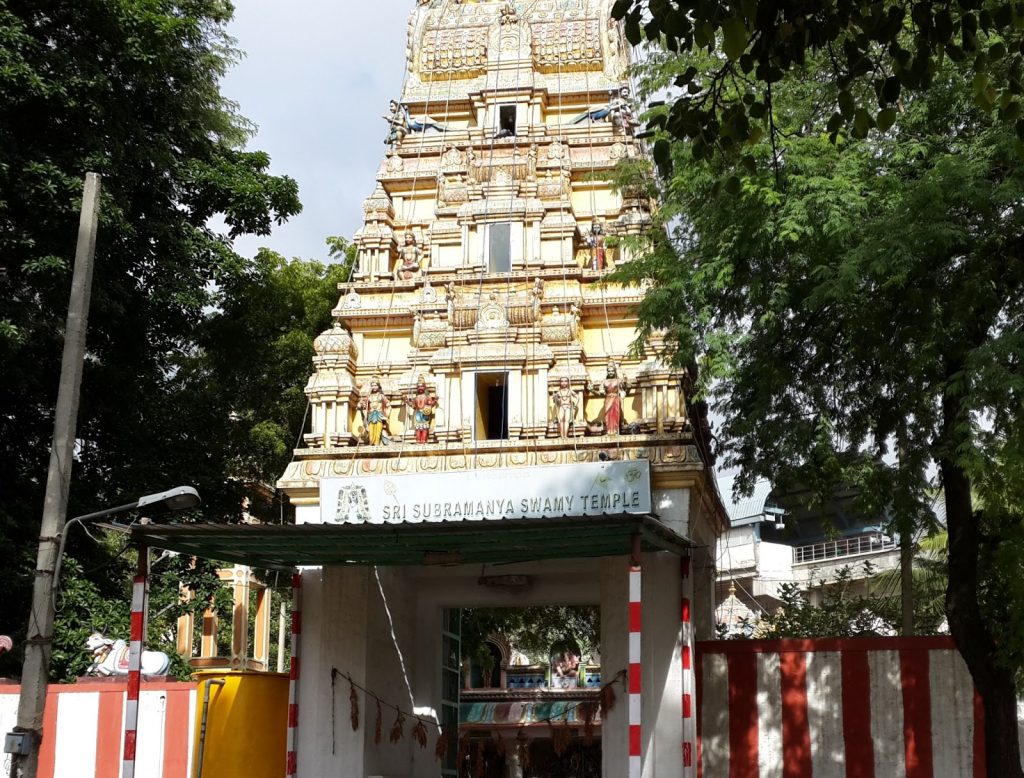 Subramania Swamy Temple is also one of the places to see in Pollachi as the temple dates back to the era of Konga Cholas and is around 700 years old. Back then the Konga Cholas named the temple Thiruvahatheswaramudayar temple. If you are interested in ancient architecture, you must visit the temple at least once in a lifetime. The main deity of the temple is Lord Shiva.
5. Udumalaipettai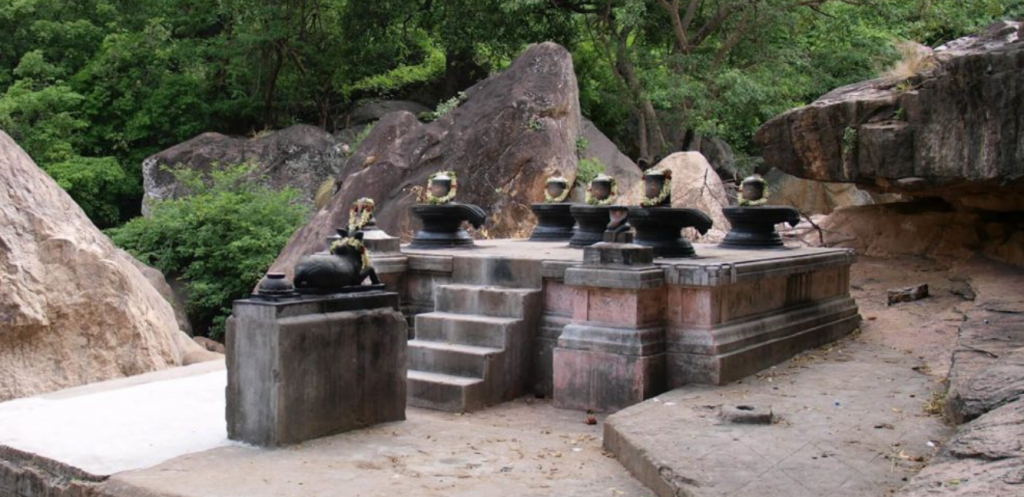 The scenic beauty of this place is unbeatable. Some of the major attractions of this place are Maariyamman temple, Prasanna Vinaayagar temple, Kamatchi Amman temple, and Bazanai Moorthi temple. The place also gained popularity for the dams it houses. Some of the dams that you can take a tour of are Amaravathi dam, Thirumoorthy dam, and Kaadambaari dam. This is one of the tourist places near Pollachi which is often visited by adventure enthusiasts.  You can trek to Amaravathi dam and make the trip even more interesting.
Distance from Pollachi: 24 km
6. Chinnar Wildlife Sanctuary
Are you interested in wildlife? If so, then you should visit Chinnar Wildlife Sanctuary on your trip to Pollachi. It is one of the tourist places around Pollachi that houses around 34 species of fauna including panthers, tigers, Nilgiri tahr, spotted deer, elephants, bonnet macaque, gaur, grizzled giant squirrels, and hanuman monkey. When you are here, do not forget to climb up to the Watch Tower to enjoy the view of the entire wildlife sanctuary.
Distance from Pollachi: 65 km
7. Alagunachi Amman Temple
Dates back to the 16th century, Alagunachi Amman Temple is yet another place that you can take a tour of on your trip to Pollachi. The main deity of this temple is Alagunachi Amman. The temple is surrounded by verdant greenery and the weather here is quite pleasant.
Distance from Pollachi: 80 km
Now if you want to visit all these places, you better get started with checking out the cars and choose one from them. There are several options to choose from. Also, make sure you download the Revv app on your smartphone to make the process easier and faster.