Enjoy The Road Trips to Tamil Nadu's Prominent Cities at Their Festive Best
Tamil Nadu is an intriguing state with footprints from the ancient pages of myths leading directly to this holy landscape. It is also one of the places where you can see the Dravidian culture at its best. Some of the most cities famous in Tamil Nadu look and feel outstanding especially when you visit them during one of the festivals. If you too wish to take road trips to major cities in Tamil Nadu especially during the festivals, we have you covered with a list of places you can visit and the famous festivals to enjoy there. Here is a list of places to go and festivities to enjoy while in Tamil Nadu.
7 Major Cities in Tamil Nadu during Festivals
1. Chennai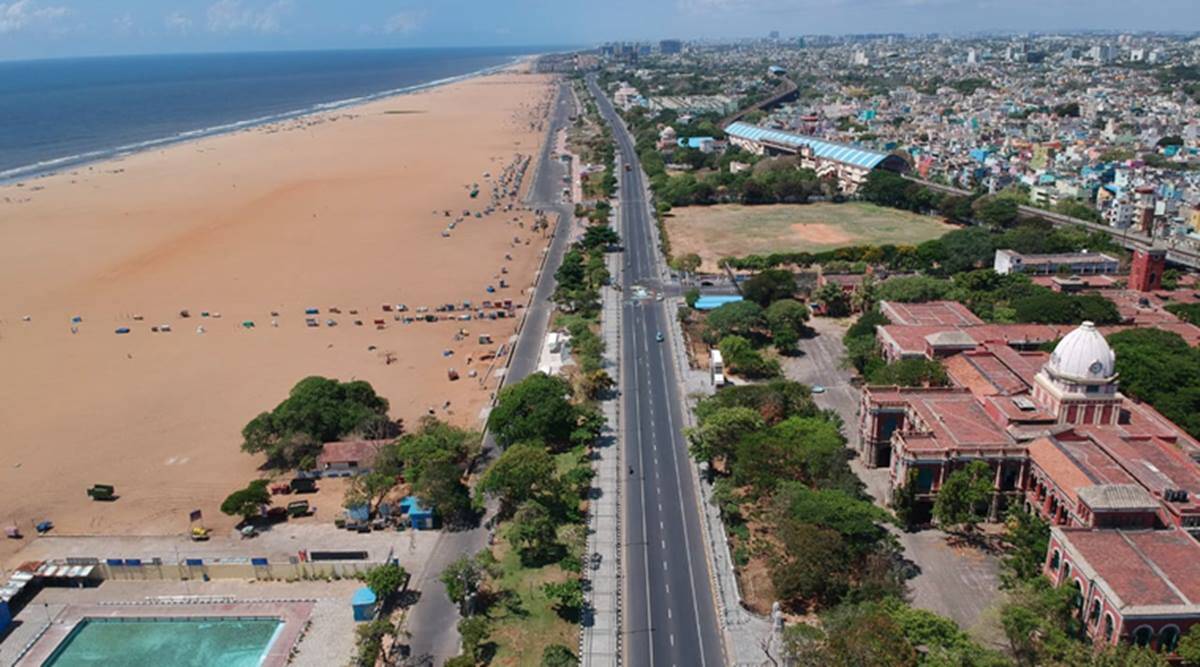 Chennai is a center in the state where several festivals in Tamil Nadu are celebrated with equal zeal. During Pongal, the celebration lasts for four days and is usually celebrated from13th January to 16th January. This is a harvest festival, celebrated by people to show gratitude to the Sun God for showering energy on agriculture. As a tribute to God, people steam the first rice of the season. Apart from Pongal, festivals like Diwali and Christmas are also widely celebrated in Chennai which also falls within the best time to visit Tamil Nadu.
Places to visit in Chennai: Guindy National Park, Government Museum, Dakshinachitra, Thousand Lights Mosque, etc.
2. Chidambaram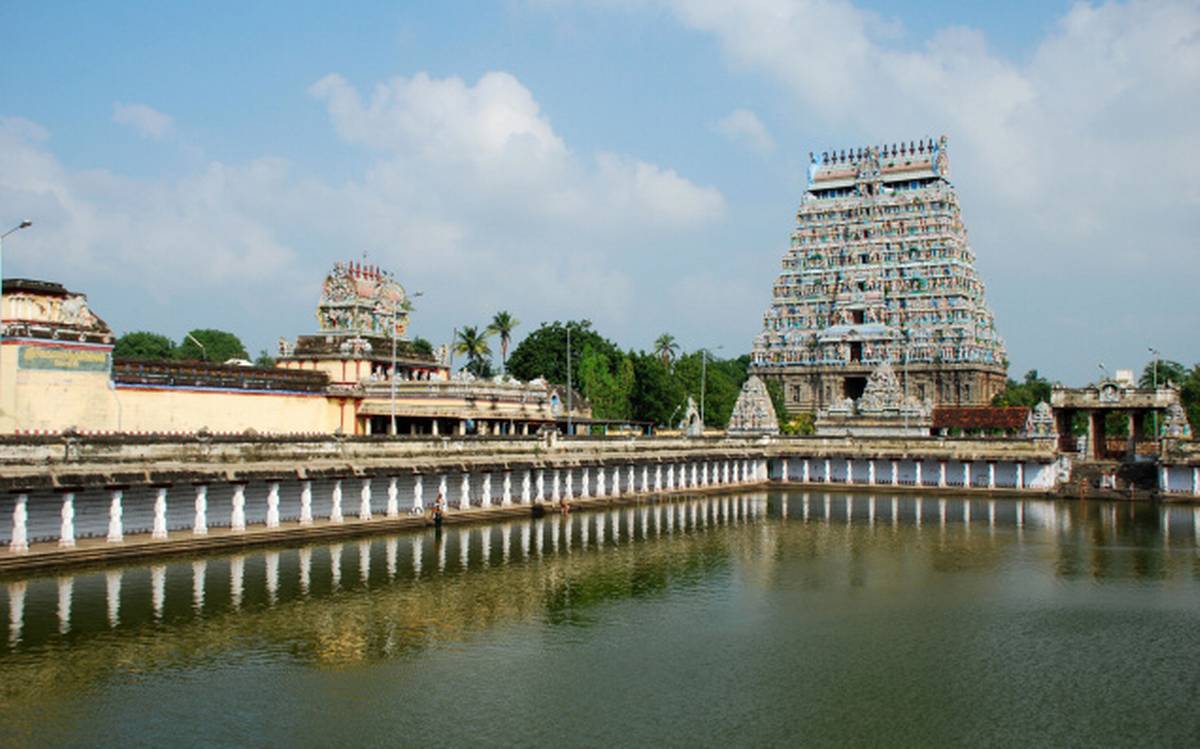 The culture of Tamil Nadu is rich, and it can be well seen in the Natyanjali Dance Festival celebrated in Chidambaram. On this day, the dancers offer their dance as a tribute to Lord Nataraj in the Nataraj Temple. This festival is attended by dancers from all corners of the country and they come up with various dance forms like Bharatnatyam, Kathak, Kuchipudi, Mohiniyattam, to name a few. The celebration is carried out for 5 days and usually starts on the day of Mahashivratri.
Places to visit in Chidambaram: Pichavaram, Gangai Konda Cholapuram, Mayiladuthurai, Sirkazhi, Sillappathikara Art Gallery, etc.
3. Kumbakonam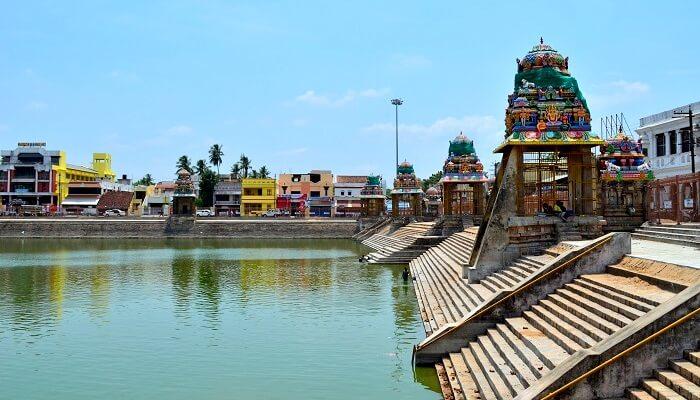 Kumbakonam is one of the tourist attractions in Tamil Nadu that is majorly famous for the Mahamaham festival that is celebrated once every 12 years. On the day of celebration, people from all parts of the country come to Kumbakonam to take a dip in the Mahamaham tank. The tank, which is surrounded by shrines and wells, is considered sacred by the Hindu community. The festival is generally held between February and March. More than 1 million people take part in the celebration. Kumbakonam is also famous for being one of the major shopping places in Tamil Nadu. It is a popular center of metal works as well as the silk industry. You can also indulge in a shopping experience for some of the best silk sarees from here.
Places to visit in Kumbakonam: Nageswaran Temple, Adi Kumbeshwara Temple, Sarangapani Temple, etc.
4. Thanjavur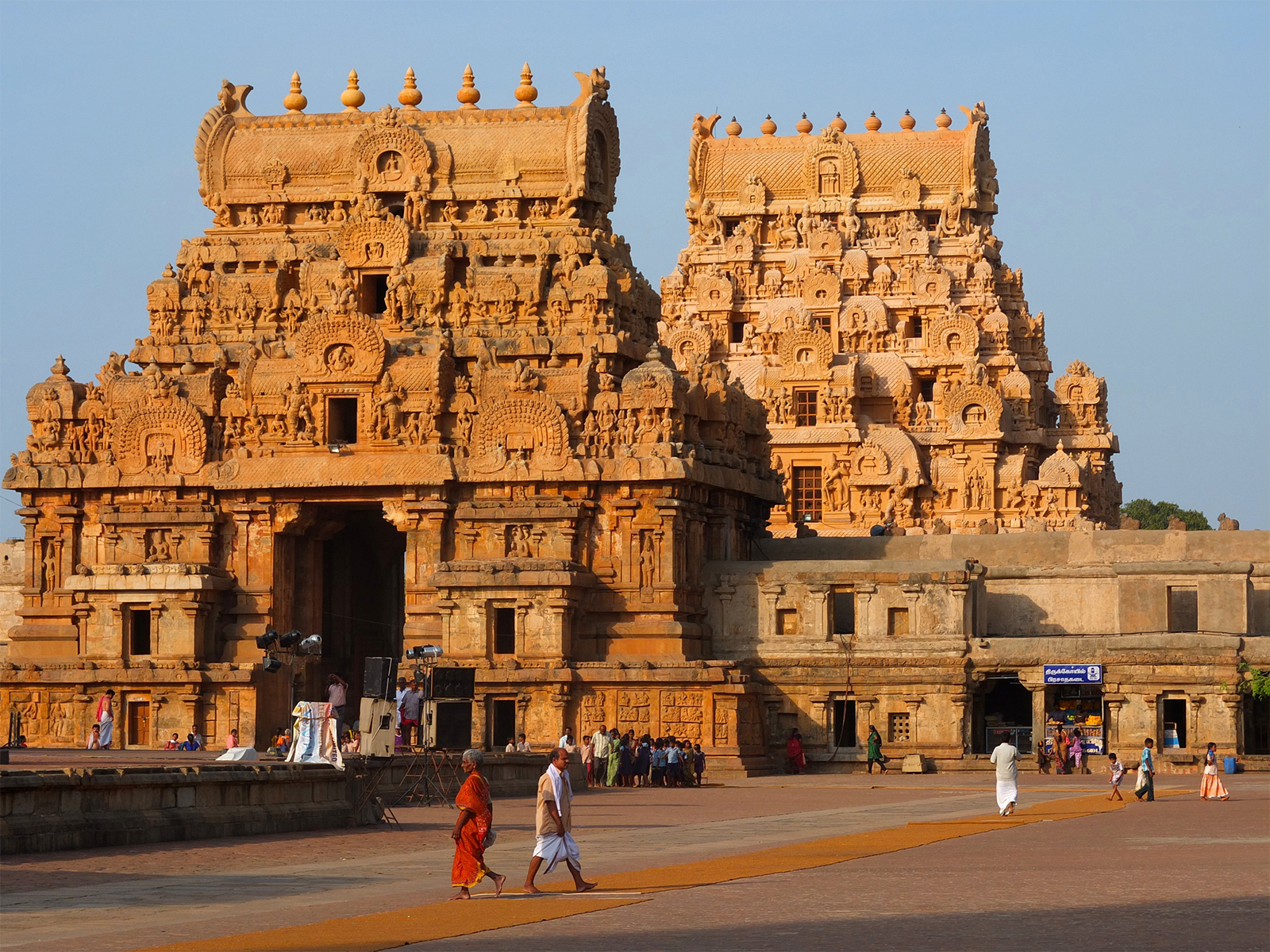 Thanjavur is known for holding a unique celebration of the Thiruvaiyaru Festival. It is a musical festival that is held every year in January in honor of renowned Saint as well as music composer Thyagaraja. The festival is celebrated on the banks of River Cauvery near his Samadhi. This is one of the biggest music festivals celebrated in the country, which is attended by musicians and music enthusiasts from across the country. Apart from music, some rituals are also conducted for two during the festival.
Places to visit in Thanjavur: Maratha Palace, Saraswathi Mahal Library, Brihadeeswara Temple, Rev. Schwartz Memorial & Church, etc.
5. Madurai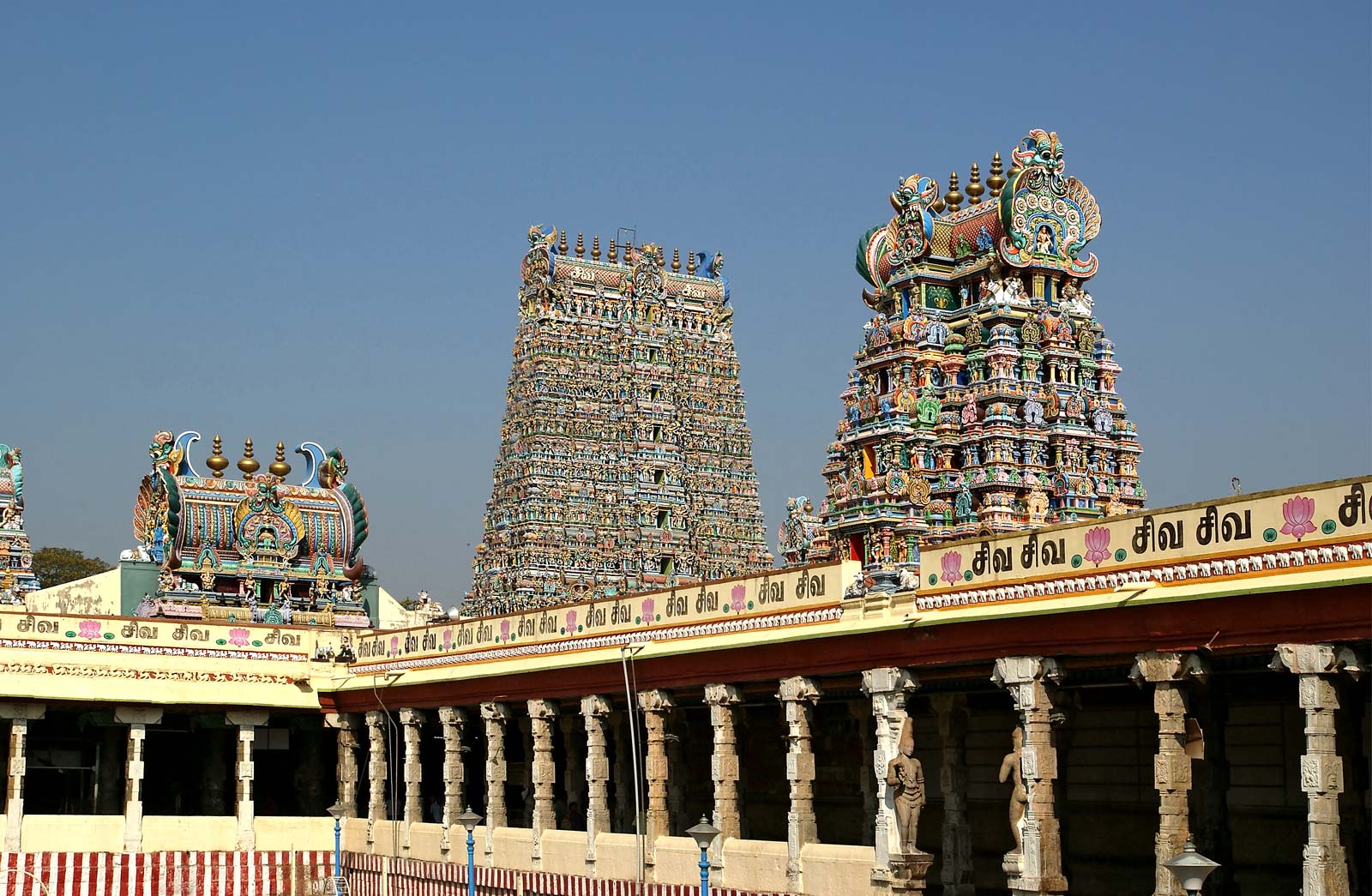 Madurai is one of the major cities in Tamil Nadu that is known for being culturally rich. And, if you are looking for the best Diwali celebrations in Tamil Nadu, you must head to Madurai. People from neighboring cities come to attend the Diwali celebration hosted here. One of the places in Madurai that you must visit is Meenakshi Temple. The entire temple is decorated with lights and the temple looks worth witnessing.
Places to visit in Madurai: Meenakshi Amman Temple, Thirumalai Nayakkar Mahal, Gandhi Memorial Museum, Alagar Kovil, etc.
6. Rameshwaram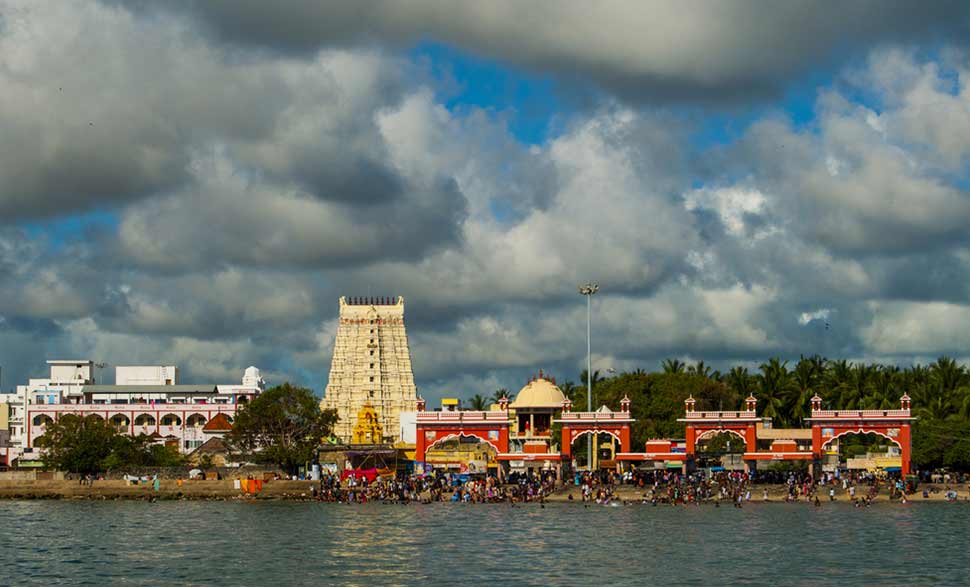 Rameswaram attracts devotees and tourists all-round the year. The destination is also famous for the celebration of several festivals such as Mahashivratri, Navratri or Dussehra, Thirukalyanam, Arudhra Darshanam, Ramalinga Pratishtha, and Diwali. From January till December, some of the other festivals are celebrated in Rameshwaram.
Places to visit in Rameshwaram: Agni Teertham, Rameshwaram Temple, Dhanushkodi Temple, and Beach, etc.
7. Velankanni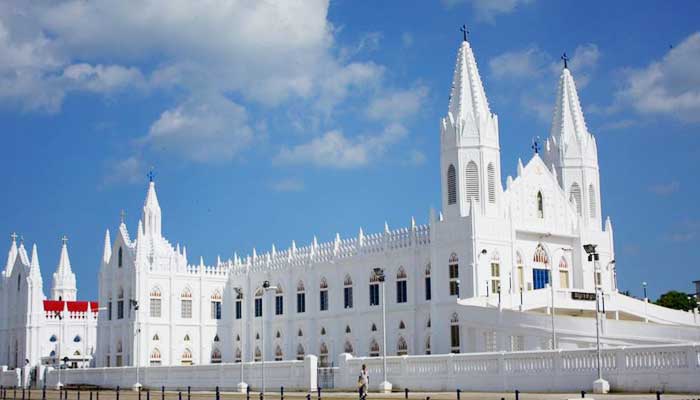 Velankanni is better known for Basilica of Our Lady of Good Health, which is a holy place for the Christian community. You must visit this place during Christmas to see how beautifully the church is decorated and the rituals are carried out. You can attend the holy mass and be a part of the festivity.
Places to visit in Velankanni: Elliot's Beach, Confession Church, Morning Star Church
With so many places to visit and things to do in Tamil Nadu during festival time, we are sure that it will make you yearn to spend more and more time here. If you decide to extend the trip, you can easily do that if you are using the car rental services by Revv. Revv car rental gives you complete freedom for you to customize your trip from increasing the rental period to driving around with unlimited kilometers. Revv rides are well maintained and thoroughly sanitized right before each rental. You can also easily book a ride and manage your booking by installing the Revv app on your smartphone or visiting the Revv website.