Vamoose to The Vineyards: Drive to Nashik to Now All Nuances of Wine
Picturesque landscape. Elegant winery gardens in full bloom. The lure of tasting sessions. A tour to know the myriad hues of wine making and tasting (pairing and serving too if you are keen!). If all these seem alluring to you, then you should drive to Nashik — the 'Wine Capital of India'! Nashik is a home to several massive and mesmerising vine gardens which produce the most luscious (and award winning!) wines of international repute. You wouldn't believe but these vineyards can be listed amongst the best ones in the world! Whether you are a wine enthusiast or a nature lover, whether you love your tipple or are a food aficionado, a trip to vineyards would appeal to all and sundry.
Well, there is no subtle hint here. We are vocal about suggesting road trips to vineyards garden in Nashik. Why? The wine industry in India is flourishing. So are the vineyards. There are about half a century of vineyards in India and more than half of them are in Nashik itself. This town alone produces ten thousand tonnes of grapes every year. When you explore a vineyard, you shall not only come to know of the various kinds of wines, but also see up close the various stages of winemaking (not to mention sampling the various blends), and also learn about pairing various wines with different food and cuisines (the art of being a sophisticated host at every party). If you are a bespoke admirer, you may book private tours guided by experts, learn how to taste and appreciate wine, and also about the uniqueness in each blend.
Not too much into wine? Does a quaint little town surrounded by rolling slopes of green vineyards, a lake to anchor the town, and lush greenery all around beckon you? Then too the Nashik road trip is meant just for you. Merrymaking is what excites you? Wine fests are your calling then – complete package with food, music, wine, grape stomping, and so much more. No wonder every year thousands of visitors flock to Nashik to tour and experience the vineyards. Later, you shall relish every moment of your trip in nostalgia as you sip a glass of wine at leisure.
Important things to consider when traveling to the vineyards in Nashik.
Best time to visit Nashik vineyards —The best time to visit Nashik vineyards is from January to March.
Things to do in Nashik — Don't worry, you aren't limiting yourself to only exploring the vineyards in Nashik. There are lots of other things to do in Nashik as well. Like you can go sightseeing, visit the prominent temples and monuments, trek on certain amazing areas, and even go wildlife spotting.
Make the most of your road trip to Nashik by visiting these magnetic vineyards!
When you are taking road trips to Nashik, ensure you are headed to these vineyards to have the best experience of your life. (Well, you can thank us later!)
1. Sula Vineyards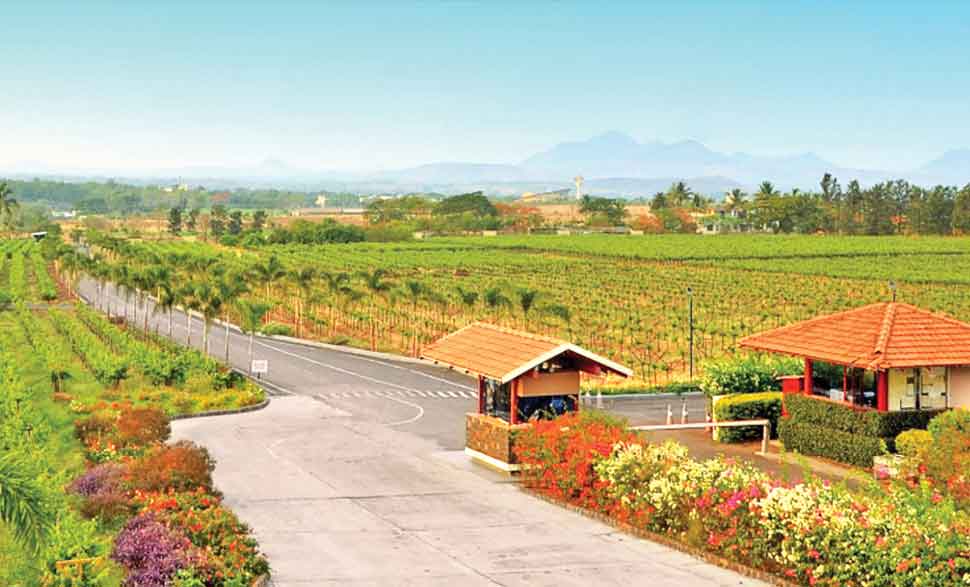 The name Sula Vineyards actually gets international recognition nowadays. This is one place where you'll find the finest grapes of the country turned into the most exquisite wines like the rosy Shiraz or the bubbly Chenin Blanc, which are exported all across the world. Having a history of just about 16 years, the name and fame this vineyard has collected is commendable. Plan a tour here in your car and explore the unending line of grape yards along with one of the biggest wine-producing centres of the country. Pro tip – They have a luxury bungalow that welcomes guests upon prior booking.
Time —11:00 am — 9: 00pm
Entry fees — 250 INR onwards
2. Vallonne Vineyards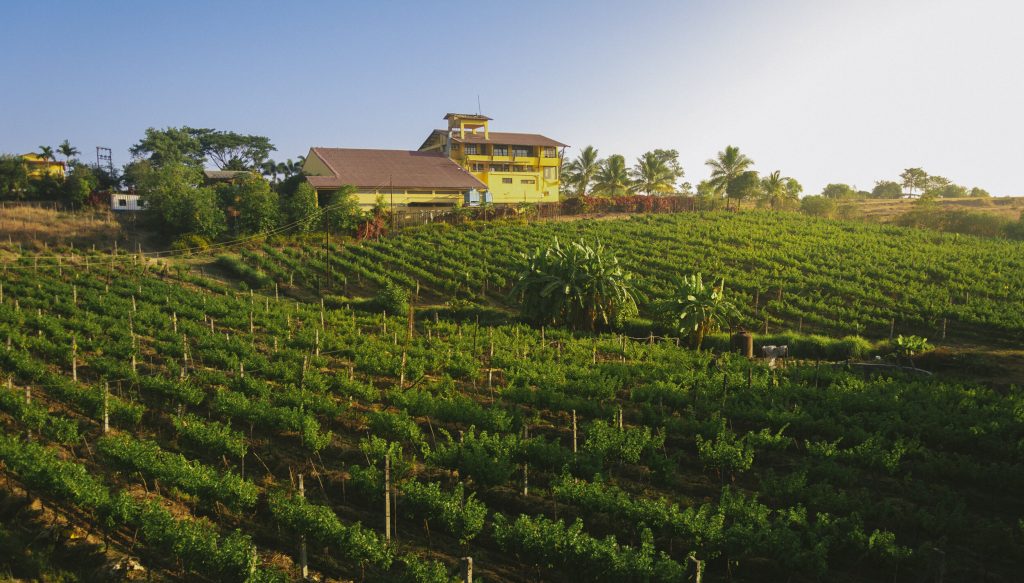 Toured the prestigious French Bordeaux region and simply can't get over the experience? Do you want to view the French Style Vineyard and winery in India? Then do visit the Vallonne Vineyards. The exclusive view of the rich and ripen produce is certainly going to make your mouth water. What's more, not all vineyards in Nashik offer a place to stay, but this one does! So, when you pay a visit here, you even explore staycation options for a leisurely weekend soaked in wine and nibbles.
Time — 12:00 pm — 7:00 pm
Entry fees — 400 INR
3. York Winery and Tasting Room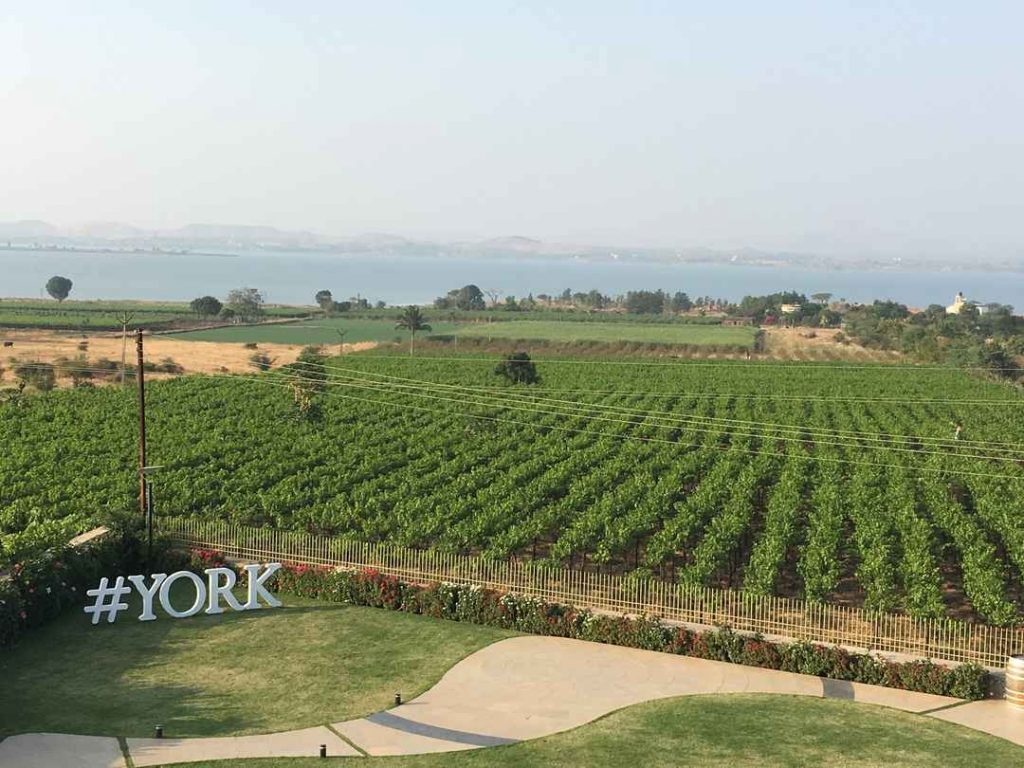 It's one of the best vineyards in Nashik that also won an award in the London Wine Competition in 2019. The style and quality of the produce and the management of this vineyard are totally superlative. You'll find very careful and advanced techniques used to look after the yards and produce the harvest and process the wines. Well, that's why even their wines are totally splendid and out of the world. We suggest – you take a tour to this location, explore these rich grounds, and even try some lip smacking wines from their winery and let us know your thoughts!
Time — 12:00 am — 10:00 pm
Entry fees — 250 INR
4. Soma Vine Village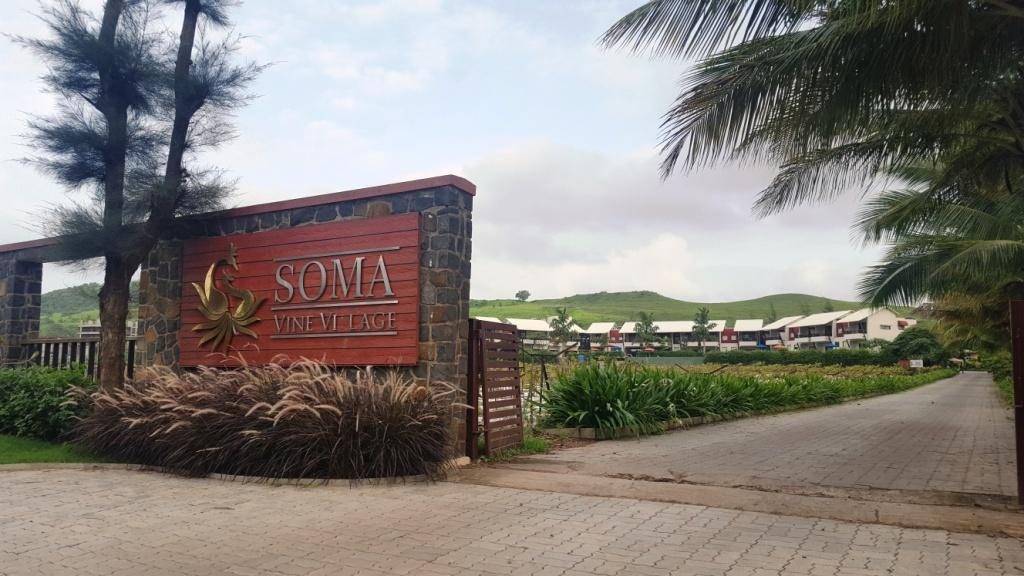 Ever imagined staying in a wine resort? Well, here you are at the Soma Vine Village that provides you the most extravagant stay amidst lush fields of grape vines set in the most fascinating backdrop to make your dream of vineyard stay in Nashik come true. What's more, you can enjoy yourself thoroughly at the wineries tasting and sipping those ravishing collections of wines and complementing it with the delectable food provided here.
Time — 10:30 am — 6:00 pm
Entry fees — 3,980 INR for a couple
5. Grover Zampa Vineyards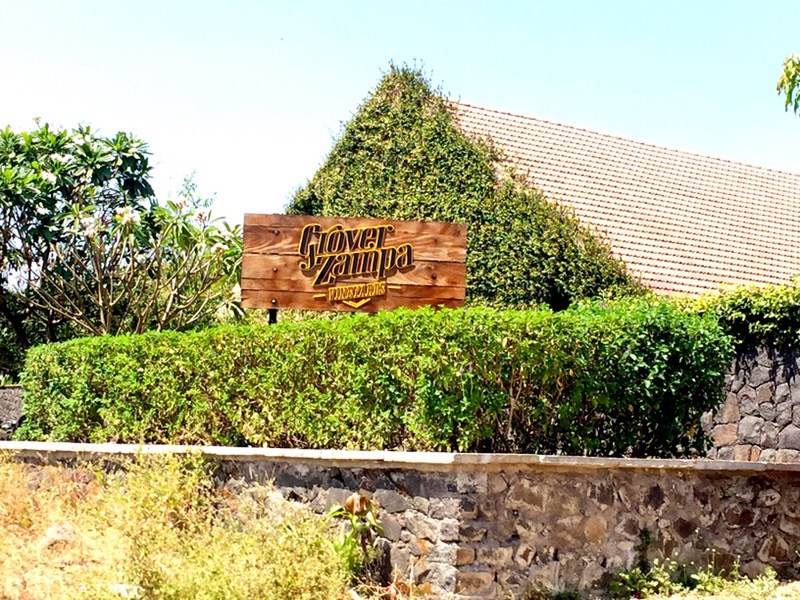 A car rental from Revv, a four-hours tour to the most mesmerising vineyard, a captivating view, the perfect storytelling skills of the hosts explaining you the entire wine production method, and some exquisite wines to go with it – what else do you require to make your day awesome? Well, the Grover Zampa Vineyards of Nashik provides this exclusive experience to you should not miss at all.
Time — 10:00 am — 5:00 pm
Entry fees — 200 and 500 INR
6. Chandon India Winery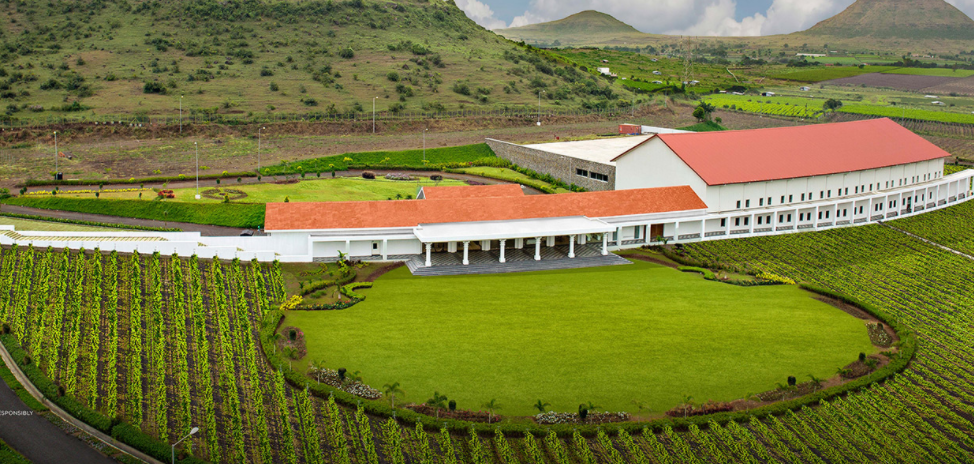 With a hygienic car rental, just drive for some 45 minutes away from Nashik and you'll reach one of the most spectacular vineyards of the country — The Chandon India Winery. It has an amazing backdrop with the beautiful hills and wonderfully green meadows that add to the beauty of the perfectly lined grapes plants. What's more, the winery is totally unique, and the shelves filled with their special productions like the Brut, Delice, and Rose are must try too.
Time — 10:00 am — 6:00 pm
Entry fees — 400 INR
7. Chateau D'Ori Vineyards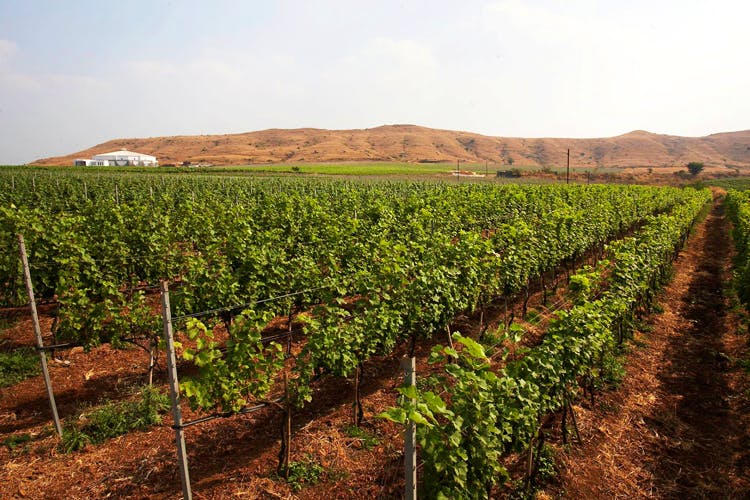 One of the most successful vineyards of India owned by an award winning wine enthusiast entrepreneur and managed by a French expert of wines, the Chateau D'Ori has everything that you can ask for in a vineyard. You should especially take a tour of this massive yet magnificent vineyard if you want to see the perfect way of harvesting the produce and extracting the wines from them. There is also a plush resort with spa and jacuzzi in this vineyard which lets you enjoy the best time of your life here.
Time — 3:00 pm — 6:00 pm
Entry fees — 6500 INR per night
8. Tiger Hills Vineyards Resort and Spa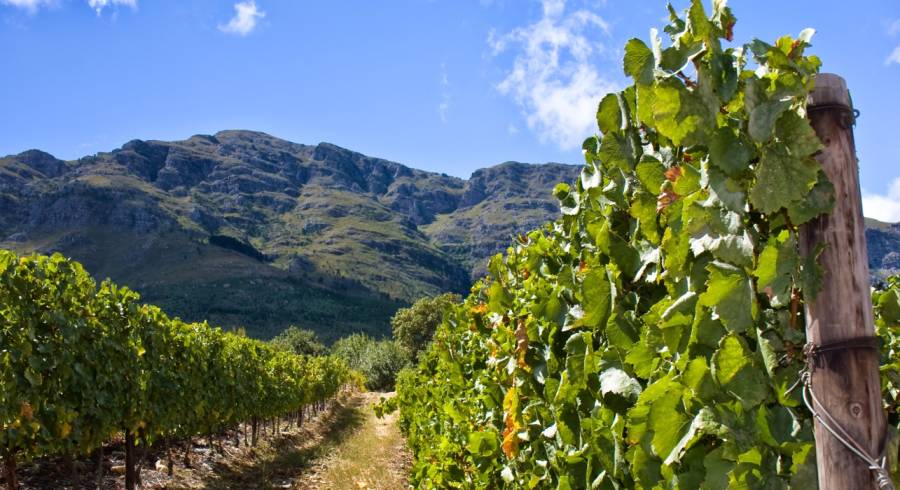 Plan a perfect day picnic or weekend getaway in this very famous and pleasant Tiger Hills Vineyards. Located at the outskirts of Nashik, it's a calm place away from the hustle and totally worth visiting. From the rich vineyards to their advanced winery and even multi cuisine restaurant and hotel, everything is sophisticated and admirable here.
Time — 11:00 am — 9:00 pm
Entry fees — 1000-6000 INR
9. Grape Berry Vineyards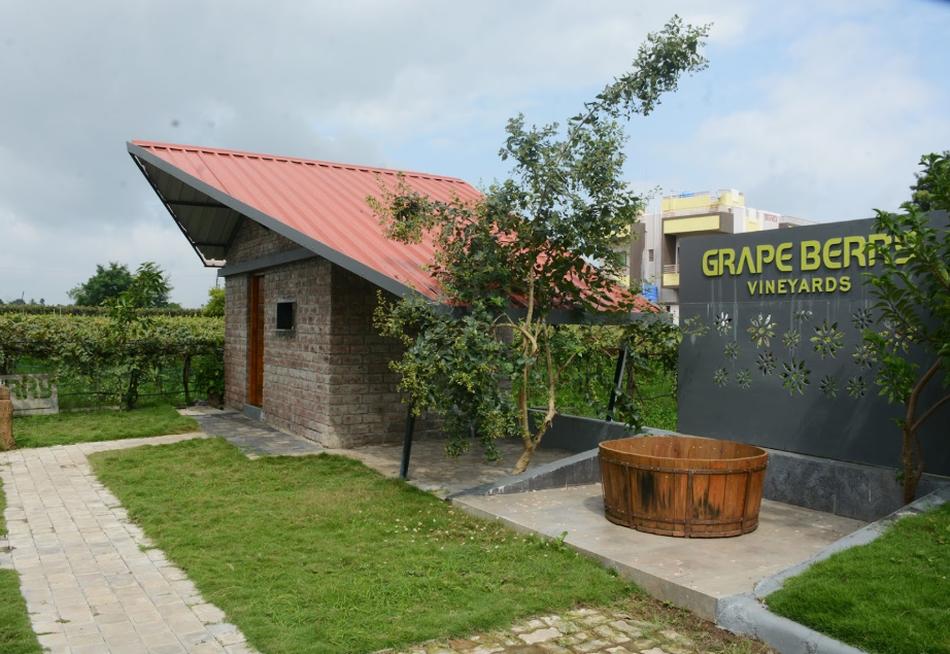 Indulge in the most heavenly affair by visiting the gorgeous Grape Berry Vineyards. This place has everything that can make your mouth water and mind dazzle. The natural beauty is mesmerising, the guided tours by the hospitable hosts are the most enchanting. You'll love tasting the distinct wines produced here during your tour and enjoy the perfect ambience for a day picnic or leisurely weekend.
Time — 9:00 am — 7:00 pm
Entry fees — 300 INR onwards
10. Awli Vineyards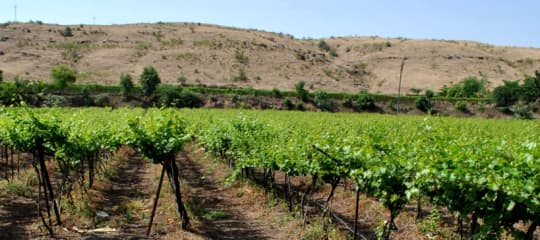 Get completely mesmerised by the enchanting Awli Vineyards located on the Western Ghats with some of the most alluring natural scenery and beauty around. The entire tour of this estate takes around half of your day and the rest half you can enjoy at the winery and taste the wine.
Time — 10:00 am — 10:00 pm
Entry fees — 400 INR
Lovely aren't they? Oh, while you are there, you may also check the Wagha wines of Nashik. Now we have given you a long list already! You might as well be taking a tour of these vineyards in your mind while reading these. So, don't you wait anymore! Wear a sundress, put on your hats and glasses, and set out for a fun trip to these vineyards.