Vadodara and Nearby Destinations Perfect for a Family Trip
Vadodara is usually famous for its rich culture, glorious history, and kingdoms. Over the years, this Gujarat city has come up as a tourist destination. There are so many places to visit in and around Vadodara that you will never be out of options when you are here. And if you are planning for a road trip, then you will be amazed to know about the nearby places the city has. All that you need is to talk to your family and convince them for the trip. To help you plan the journey, here are some of the most amazing places that you can visit.
12 Top attractions around Vadodara for family trips
Places to visit in Vadodara
1. Laxmi Vilas Palace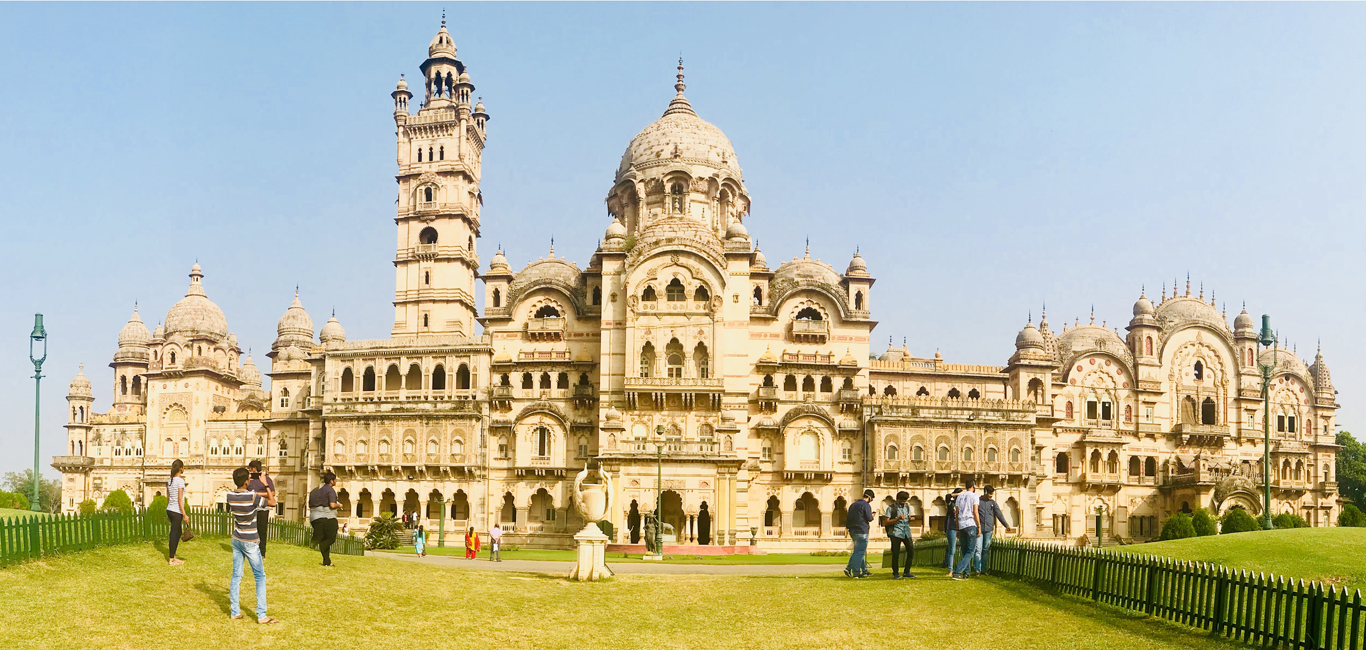 This is one of the largest palaces in the country and used to be the residence of Maharaja Sayajirao Gaekwad III. The palace covers an area of 700 acres and the royal family still stays here. You must visit the place to see its unique architecture and admire the beauty of the interiors of the palace.
Timings: 9.30 am to 5 pm; remains closed on Mondays
2. Sayaji Baug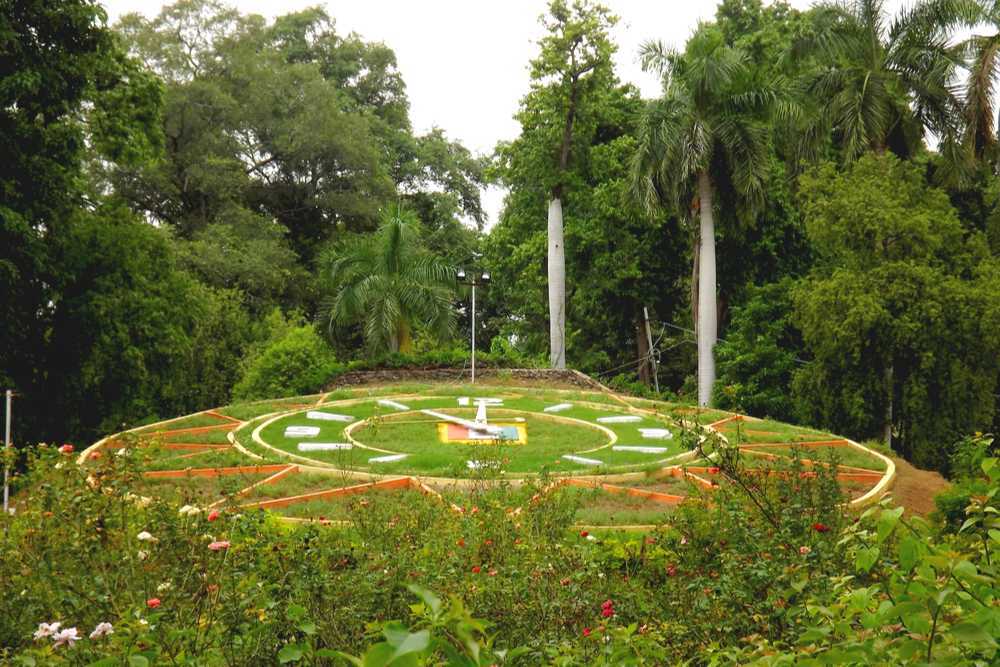 Spreads across 45 hectares of land, Maharaja Sayajirao Gaekwad III dedicated the garden to himself. You will find several species of trees, two museums, a zoo, a planetarium here, and the kids can enjoy their time on the toy train.
Timings: 6 am to 10 am; 4 pm to 7 pm
3. Vadodara Museum and Picture Gallery
This museum and picture gallery was built in 1894 by the Gaekwads. You can find relics here that include a wider spectrum of fields whether it is archaeology or geology. You can find here relics of Maharaja Sayajirao Gaekwad III, 109 miniature paintings from the Mughal era.
Timings: 9.30 am to 6 pm
4. Sardar Patel Planetarium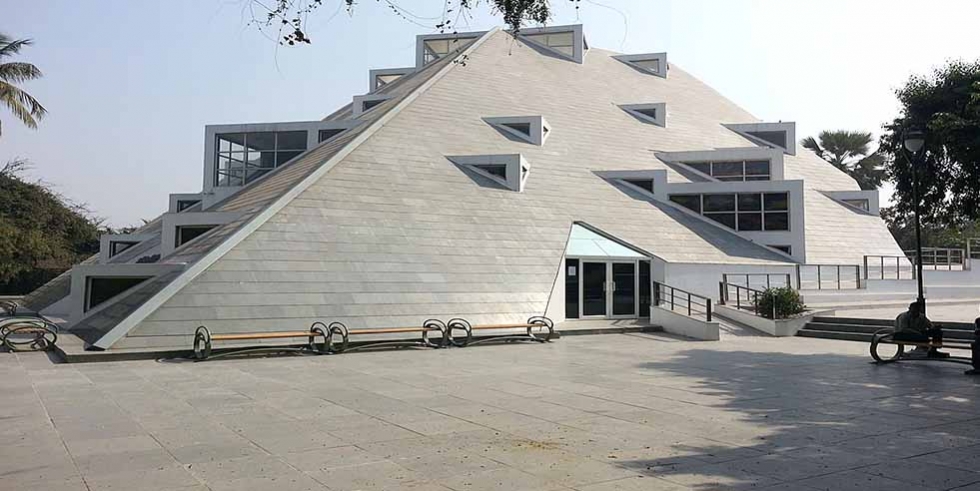 If you have an interest in space, you must visit this planetarium. It is one of the major tourist attractions in Vadodara where you can learn about astronomical events, solar systems, and satellites, both in English and Gujarati.
Timings: 3.45 pm to 6 pm
Places to visit around Vadodara
5. Kabirvad
Kabirvad is a small island near Surat, believed to be the residence of Saint Kabir. Situated on the banks of River Narmada, Kabirvad is dotted with Banyan trees. The mother Banyan tree here is believed to be more than 600 years old. You can spend some time here in a calm environment.
Distance from Vadodara: 61 km
6. Zarwani Waterfalls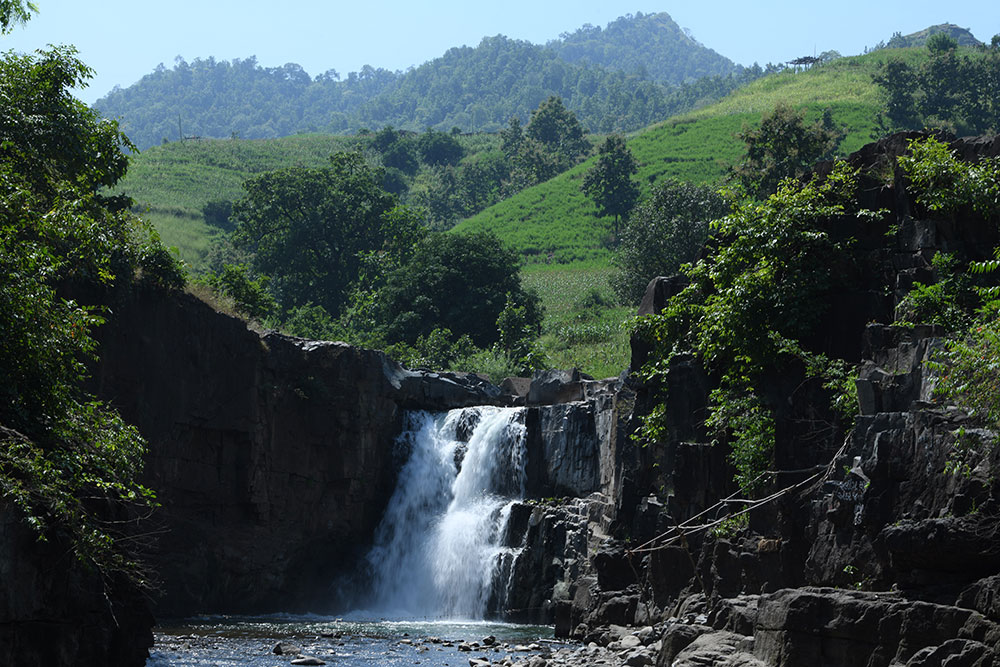 Perched at the hearth of Shoolpaneshwar Wildlife Sanctuary, Zarwani Waterfalls is known for its pristine water cascading from a height. As you are taking road trips around Vadodara with family, this is a destination you must visit. You can enjoy a picnic with your loved ones here and even can go on trekking.
Distance from Vadodara: 77 km
7. Anand
Often called the 'Milk capital of India', Anand is also popular for its rustic village life. You can also visit the age-old monuments here which include Jama Masjid and Bharuch Fort. This is a great place for a one-day picnic near Vadodara.
Distance from Vadodara: 43 km
8. Jambughoda Wild Life Sanctuary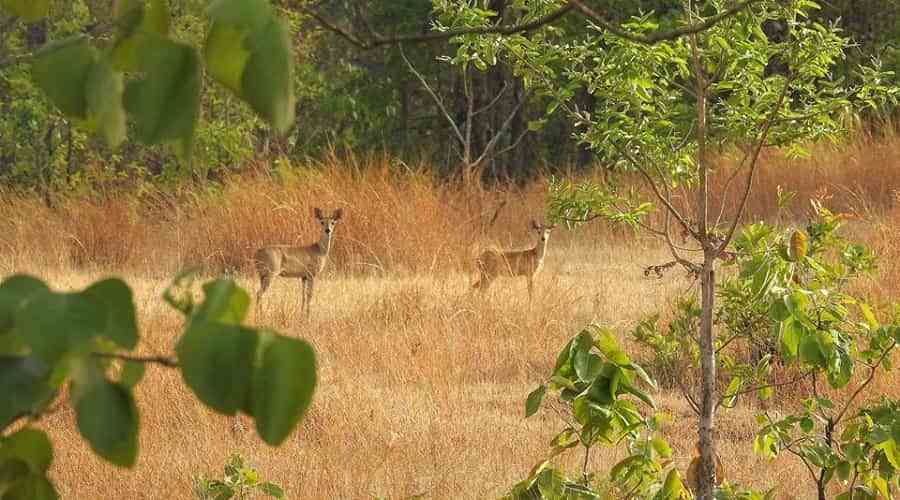 This is one of the best destinations around Vadodara for wildlife enthusiasts. You can spot several animals in this sanctuary which include boars, antelopes, wild bears, sloth bears, etc. Safaris, camping, and trekking can be arranged here with the help of the Forest department. 
Distance from Vadodara: 83 km
9. Hathni Waterfalls
To reach this mesmerizing waterfall, you have to travel through a dense forest. The waterfall is surrounded by lush greenery and cascades from an altitude of 100 m. The sight of this waterfall is something to behold and it is also an ideal picnic spot. The best time to travel to this waterfall is during the monsoon season.
Distance from Vadodara: 76 km
10. Champaner
Champaner is yet another destination near Vadodara that you must visit. One of the major attractions here is the fortress of Champaner that showcases the unique blend of Hindu-Muslim architecture.
Distance from Vadodara: 49 km
11. Pavagadh
Pavagadh is situated very near to Champaner. The place is famous for the Kalika Mata Temple located atop the hill. You can trek up to the temple and enjoy the striking view of Champaner town.
Distance from Vadodara: 60 km
12. Shoolpaneshwar Wildlife Sanctuary
Shoolpaneshwar Wildlife Sanctuary is a great place for a one-day picnic from the city of Vadodara. While you can find various wild animals in their natural habitat, the kids can learn a lot about the wildlife. Some of the best things to do here include trekking, hiking, spotting wildlife, and wildlife photography. 
Distance from Vadodara: 145 km
If you are planning to cover quite a few of these places, you can book a car on rent in Vadodara from Revv. The self-drive car rental service of Revv is suitable for those who often visit destinations and need a car for most things. Once you take this service, you can save yourself from the need of buying a car and paying EMIs. The rates for the service are pocket-friendly and you can enjoy the service for the number of weeks as you want. In case you want to extend the period of using the self-drive car rental service, you can get in touch with Revv and get it done. Also, you can take the car to places of your choice. The only thing you have to do is to visit the website of Revv or install and browse through their app to choose the car. And, you are all set to book the car and explore your favorite destinations.