Unlimited Fun at Outstanding Shopping Malls within Delhi NCR
Delhi's vibrant open markets, designer boutiques, and state emporiums have always been known for offering a great shopping experience. Over the years, the malls have allured most of the population in the city and currently, Delhi-NCR boasts of housing some of the best malls in the country. Let us check out a few of these shopping malls in Delhi-NCR where you can have a great time with your family or friends.
10 Best Shopping Mall for Fun and Entertainment in Delhi-NCR
1. Select City Walk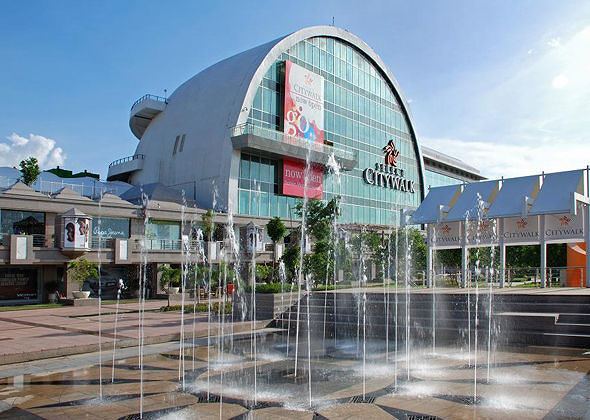 Select City Walk is the biggest mall in South Delhi and is known for everything plush there. It is not just a mall where you will go just for shopping, it is a place where you can have fun, celebrate, dine and have a wonderful time with your friends. You can also get some of the best international shopping outlets in this mall. In the outdoor section of the mall, you will find the flea market and several fests that are organized often.
Location: Saket District center, South Delhi
Timings: 10 am to 11 pm
2. DLF Promenade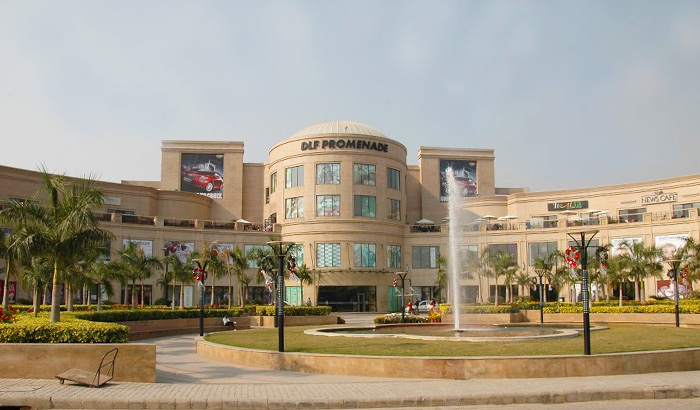 DLF Promenade is one of the best entertaining malls in Delhi-NCR. This is the right place for people who are brand as well as trend-conscious. The collections of outfits, footwear, bags, etc. that you will get in this mall are hard to find anywhere else. Besides a luxurious shopping experience, the kids can also indulge in several games and activities in Kiddyland. The movie buffs can also spend some awesome time in the 7-screen PVR ICON Cinemas, and those who are in a mood to relax can head to 'The Hub'.
Location: Vasant Kunj, South Delhi
Timings: 11 am to 11 pm
3. DLF Emporio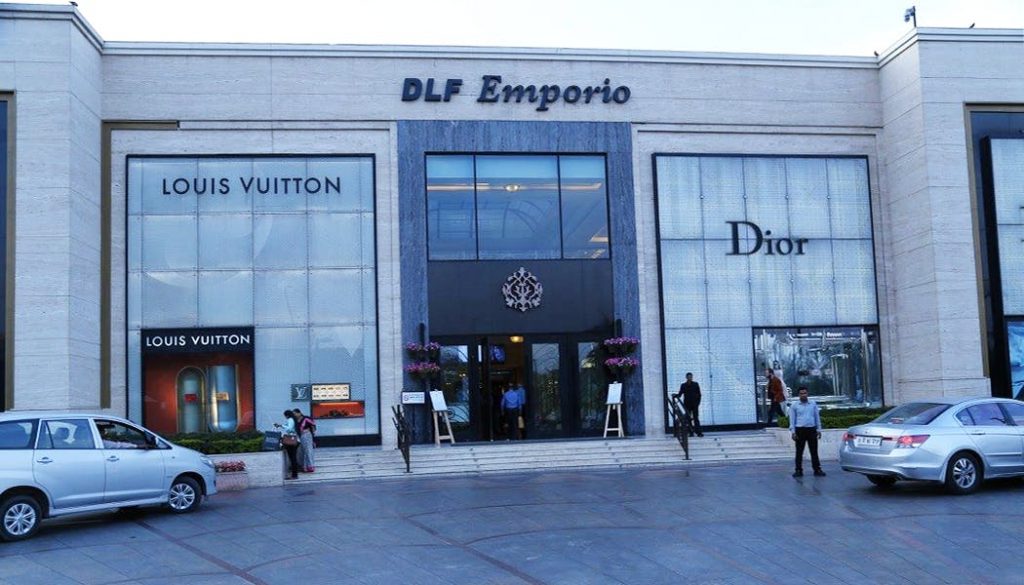 DLF Emporio is just another name for luxury. The four-story mall is built on an area of 320,000 sq. ft., it is one of the most expensive malls in the entire country. The mall houses more than 50 stores of international brands. You can also find stores of some of the most renowned Indian designers. You can also visit the various restaurants here which offer some of the most delectable cuisines. There are several facilities available in the mall and you can avail all of them to have a great time here.
Location: Vasant Kunj, South Delhi
Timings: 11 am to 9 pm
4. Ambience Mall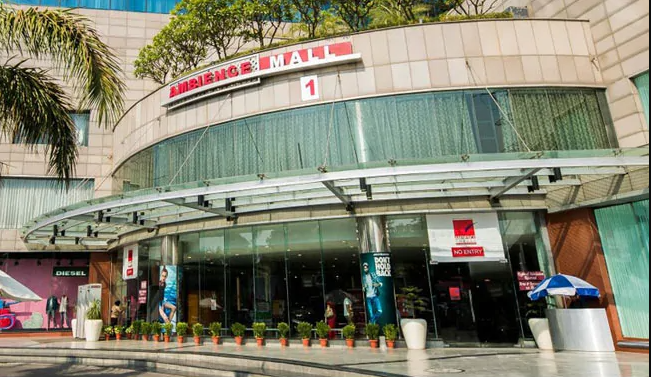 Besides all the top-notch brands, this is a famous mall for food places. You will get almost all kinds of cuisines and all of the well-known food chains here. Apart from this, you can also have a wonderful experience of wine and dine at the PVR Director's Cut on the third floor of this mall. It is an amazing luxurious mall that is frequented by many celebrities.
Location: Vasant Kunj, South Delhi
Timings: 10 am to 10 pm
5. Vegas Mall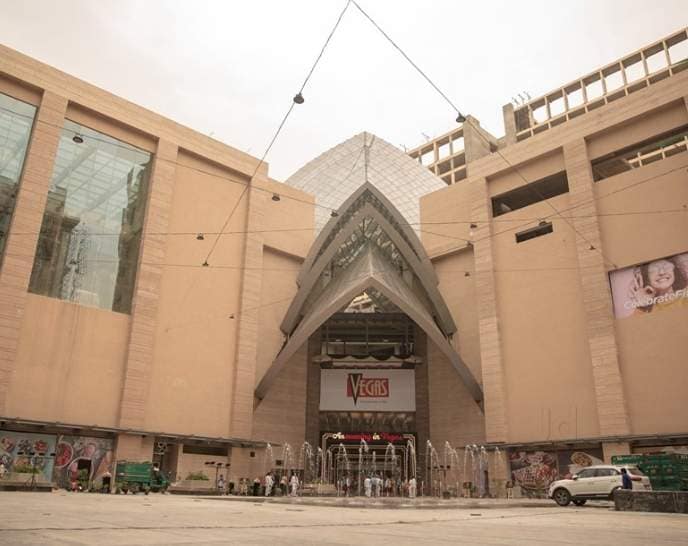 Vegas Mall is one of the best attractions in Dwarka. The mall houses several top international brands and a food court that accommodates more than 500 people. You can also find various famous restaurants like Chillis, Café Delhi Heights, Nando's, etc. You will even come across pubs like Social here. The mall also has PVR which is the largest in Delhi-NCR and has a 12-screen superplex.
Location: Sector 14, Dwarka
Timings: 11 am to 11 pm
6. DLF Mall Of India
This is the biggest mall in the entire country where some floors are for apparels from domestic and international brands, while other floors are dedicated to entertainment. This is one of the top kids' entertainment places where your little ones can have tons of fun and enjoy the whole day. So, whether you are shopping or just have plans to spend the day with some fun activities and hopping from one restaurant to the others, you can visit DLF Mall of India.
Location: Sector 18, Noida
Timings: 11 am to 11 pm
7. The Great India Place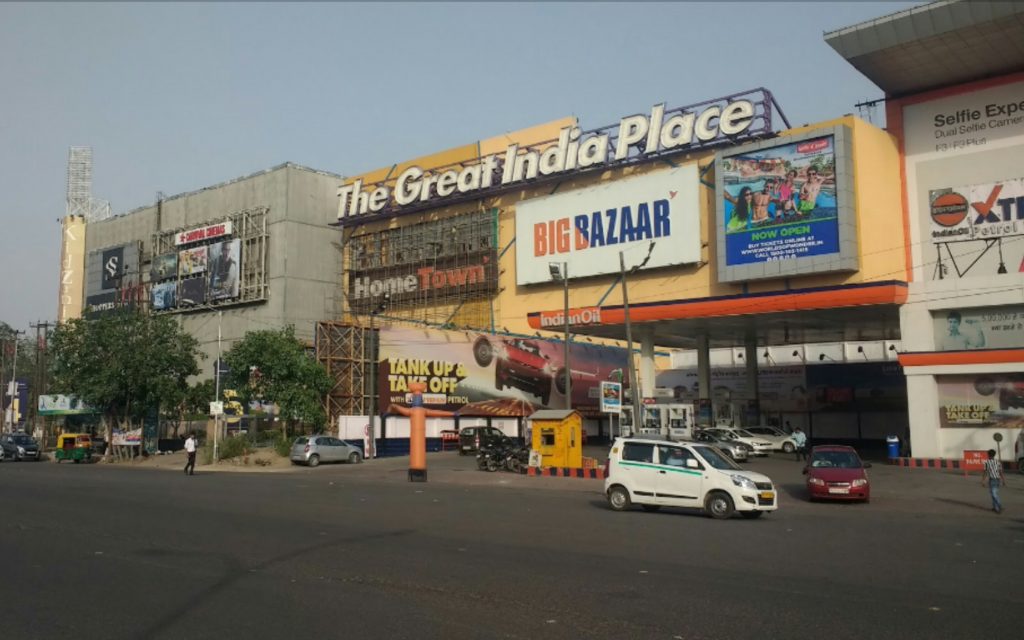 The Great India Place is another mall that Delhi-NCR boasts of. Some well-known things to do here are going to a spa, shopping from the several stores, watching movies, and trying the mouthwatering food from various restaurants and food court.
Location: Sector 38, Noida
Timings: 11 am to 9 pm
8. Gardens Galleria
This is certainly yet another place known for an awesome shopping experience. However, it is not just shopping for which you should visit this place. This mall houses some of the best restaurants as well as pubs. Therefore, if you ever want to go for a quick lunch or dinner, you can consider Gardens Galleria.
Location: Sector 38, Noida
Timings: 11 am to 9 pm
9. Ardee Mall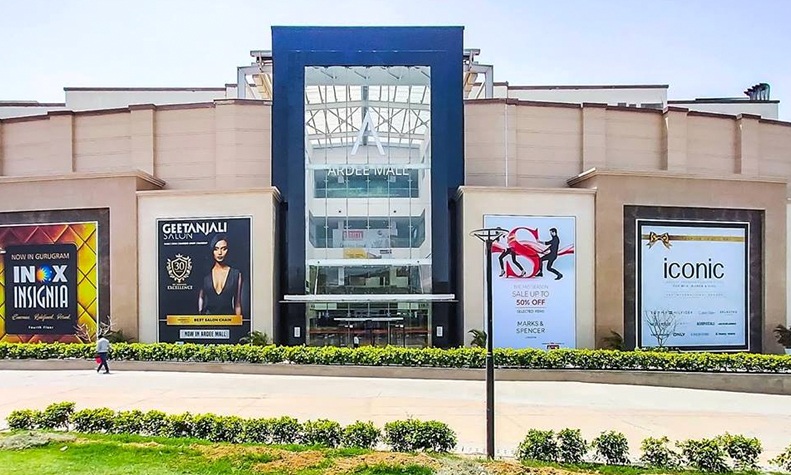 Ardee Mall is one of the most famous malls in Gurgaon. Apart from the premium as well as pocket-friendly stores, you will also get a lot of eateries options in this mall. So, once you are done with great shopping, you can visit the food court here to dig into some delicious food.
Location: Sector 52, Gurgaon
Timings: 11 am to 11 pm
10. The Chanakya
Located in the heart of the city, The Chanakya is one of the malls in Delhi where you will get the most upscale brands and watch the newly released movies on the multiplex. You can also check out the bar within the mall.
Location: Yashwant Place Commercial Complex, New Delhi
Timings: 11 am to 10 pm
Apart from these, there are several more malls that the city has. And to visit all the malls, you definitely need a safe and hygienic car on rental. As a matter of fact, car rental in Delhi especially from Revv is one of the highly recommended ideas as you can save a lot of money. Besides exploring the malls, you can even go for road trips from Delhi-NCR to various nearby tourist destinations and enjoy some time away from the tight schedules. Simply install the Revv app from Google Play Store or iOS App Store and get started with the process of getting the car on rental.