Visit the Colorful Markets of Mysore for an Enjoyable Shopping Experience
Mysore is a delightful place to shop, with old shops and modern malls thriving side by side. The marketplaces overflow with humanity and are the best places to pick up handcrafted goods. Mysore is famous for its sweets, sandalwood, silks and spices and hence it is no wonder that one often tends to go overboard while shopping in the city.
8 Best Shopping Places (Markets) in Mysore for shopaholic in 2020
1. Devraja Market
This happens to be one of the busiest markets but is also one of the cheapest shopping places in Mysore. This market is famous for selling colored powders and costume jewelry and a large section is dedicated to selling perfumes. There are many old shops which are family owned and are renowned for selling the best silk sarees one has ever seen. The market is also known for selling fresh fruits, vegetables and sweets, which is why the market is very crowded on the weekends, with people coming here from all over the city to replenish their stock. The Chenapatna Dolls sold here are great as souvenirs to be taken back home.
Timings: 10 am to 9 pm
Location: Sayyaji Rao Road, Shivrampet
2. Guru Sweet Mart
No one leaves Mysore without tasting its wonderful sweets and the best of the lot are available here. This shop may not be a very large one, but attracts throngs of shoppers because of the delectable treats they sell. All kinds of traditional sweets are available like Laddoos, papdis and jalebis, but their signature dish is the Mysore Pak. The sweet is made with dollops and dollops of pure ghee and the aroma and sweetness is heavenly to say the least. People have the sweets packed especially to be taken home.
Timings: 8 am to 11 pm
Location: Devraja Moholla
Book a self drive car rental in Mysore for shopping
3. The Heritage
The Heritage Market might not seem very extraordinary from the outside, but once one steps inside, the picture changes. The market is crammed with shops of every kind and it is quite overwhelming for the first timer. The best things to buy here are shawls, Pashminas, rugs and carpets because the woven items sold here are some of the best in the country in terms of quality and material. This is also a great place to buy the famous Mysore silk sarees and there are many shops selling handmade items of home décor like wooden dolls, lampshades and wall hangings.
Timings: 10 am to 7 pm
Location: Near Malabar Gold Showroom
4. Sandalwood Oil Factory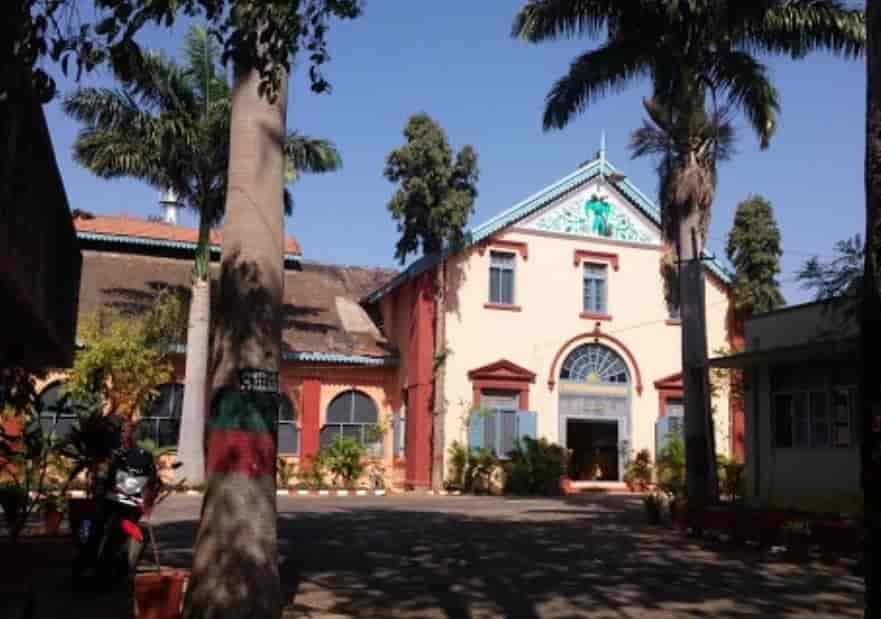 While a factory, there is a section outside which is used for retail and ever since this factory had been set up in 1916, its popularity has never gone down. For those who would love to buy pure and fresh sandalwood and sandalwood products, this is the place to be in. All kinds of sandalwood items like soaps, incense, essential oil, sandalwood infused products for anti- aging are to be found here, along with perfumes, cosmetics and even detergent. A tour is also given of the place to see how sandalwood products are manufactured from start to finish.
Timings: 9:30 am to 6:30 pm
Location: Mananthavadi Road, Ashokapuram, Mysore
5. Cauvery Arts and Crafts Emporium
Another cheap shopping place in Mysore, this is also one of the best places to pick up handmade goods. The traditional craft items of Kerala can be found under the same roof and it is a celebration of all that is natural and organic. The various beautiful items of home décor and gift items are a treat for sore eyes and the meticulous detail with which they are crafted is indeed noteworthy. The rosewood and sandalwood inlay is one of the best buys here, along with stone carvings, Mysore paintings and traditional Keralite jewellery. You will be hard pressed to find better gift items to take back home with you.
Timings: 10:30 am to 8 pm
Location: Sayyaji Rao Road, Mysore
6. Mall of Mysore
The Mall of Mysore is one of the best places for shopping in Mysore. All the brands are found under the same roof, both national and international and the food courts, gaming centers and other entertainment options makes this spot very crowded during the weekends. It is a great place to hang out during the summers when one does not want to be outside in the heat. What is especially noteworthy about the mall is that it tries to balance the traditional with the contemporary in terms of architecture. The mall is also known for many retail outlets selling gadgets and electronics.
Timings: 10 am to 11 pm
Location: MG Road, Mysore
7. Garuda Mall
Another major mall in Mysore, this is a favorite haunt of the tourists as well as the locals. If you love branded clothes, then this is the place to be in. Major international brands have their outlets here and the multiplex here ensures one has a great movie experience as well. The food court here is amazing and there are many eateries outside the mall as well which sell authentic Mysore cuisine.
Timings: 11 am to 9 pm on weekdays and 10:30 am to 10:30 pm on weekends
Location: KR Circle
8. Government Silk Factory
This list would not be complete without a visit to the Government Silk Factory. It happens to be one of the best shopping places in Mysore and the sarees and other silk items sold here are fresh off the loom. What makes one truly appreciative of the art is that one can see the master weavers at work and see how much effort they put to complete a saree. The main attraction here is that real gold is still used here for the gold embroidery work so the prices here are quite expensive. However, if you have marveled at your grandmother's closet at some point in time and want to have a similar wardrobe yourself, stocked with precious silk sarees, then this is where you should be. No photography is allowed inside the premises.
Timings: 10 am to 8 pm
Location: Ashokapuram, Mysore
So indulge in some fabulous and therapeutic shopping experiences while you are in Mysore and you will soon be recommending it to others for their shopping sprees as well.
Must Read: Places to visit in Mysore