Mangalore Shopping Markets: The Best Place to Enjoy Affordably and Quality Shopping
Mangalore has many hidden treasures and one of them is its marketplaces. For the locals, the markets provide everything from their items of daily domestic use to special commodities used for festivals and other important occasions. For the tourists, the markets provide the additional opportunity to get acquainted with the local culture of the city, right up close and personal. While one might come across items which one has seen elsewhere, Mangalore still has some very unique things to offer, or better said, the regular items here are also unique in their own way.
A trip to these best shopping places in Mangalore is sure to make you buy more shopping bags to take home your loot!
7 Best Shopping Places (Markets) in Mangalore for shopaholic in 2020
1. Central Market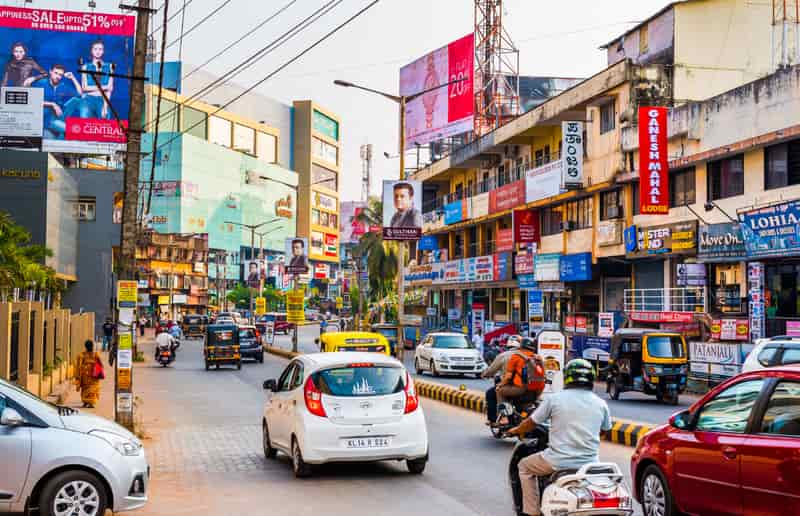 One of the largest and most famous markets in Mangalore, the Central Market surely cannot be missed. The market has hundreds of shops lining the narrow alleys inside the market and they sell an assortment of traditional items. From traditional clothing, especially silk sarees, to fresh fruits and vegetables, the market offers everything under the same roof. One of the things that is in great demand here is the Ayurvedic medicines and oils which are made from an assortment of herbs and spices, and they are really effective in treating ailments like joint pain, headaches and skin and hair problems. The market is also a hub for spices and nuts and people come here from beyond the city to replenish the stocks. The food stalls outside the market provide a great excuse to indulge in tasty street food.
Timings: 10 am to 12 am
Location: Bhavati
Book Self-Drive Car Rental in Mangalore for Shopping
2. City Center Mall
The City Center Mall will let you enjoy all the retail therapy you want and the 8,50,000 sq feet of space has a number of major retail brands operating from here. It is said that the mall registers a footfall of 20,000 per day on an average and the great sales and discounts offer a great chance to indulge in branded products at affordable rates from time to time. Premium brands like Max, Lifestyle, Westside and Reliance have their outlets here. The multiplex and the food court are a bonus and present a great day outing experience.
Timings: 9 am to 10 pm
Location: KS Rao Road, Mangalore
3. Empire Mall
Another noteworthy mall in the city, this also happens to be one of the busiest. Although not supersized like other malls, the Empire Mall manages to pack in quite a few stores and outlets that are heavily shopped at. The Nilgiris Supermarket is an absolute favorite among the locals to buy all kinds of domestic goods under the same roof. Other brands include Heavenly Rose, Raymond's Fun Fit Factory amongst others. The food court here is a favorite haunt among the teenagers of the city and since the mall is centrally located, the mall gets quite crowded in the evenings and the weekends. It is one of the best places to visit in Mangalore for shopping.
Timings: 10 am to 9:30 pm
Location: Lalbagh, Mangalore
4. Phalguni Cashew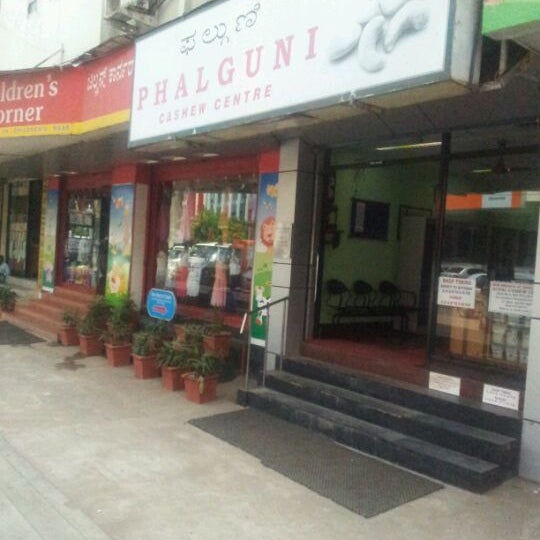 Who can deny that food shopping is also an integral part of shopping per say and unless one tries on the local flavors, one can never truly gauge the pulse of a city. Phalguni Cashew happens to be a great destination for sweetmeat lowers and they have an enviable collection of dry fruits as well. The Mangalore Halwa from this iconic spot cannot be missed, and as soon as you enter the shop, you will be drawn in by the heavenly aroma of pure desi The shop is also known for using various kinds of fruits in their sweet dishes like apple, banana and jackfruit which create sensational flavors. Tourists always return with bagfuls of sweets and dry fruits from this shop.
Timings: 9:30 am to 8:30 pm
Location: Balmatta Road, Mangalore
5. Hampankatta
If you are someone who loves to street shop and pick up quirky objects from quaint little roadside shops, then you can have your fill at Hampankatta. This street lies in one of the oldest parts of Mangalore and is a major attraction in itself, as it still retains its old world charm. Be it tourist or local, everyone has to come here to experience the energy and vivacity of the market. Most of the items here are handmade and they support a thriving cottage industry. The way how the shops here have managed to retain their popularity in spite of modern shopping attractions of the city is really commendable. It is a one of the wonderful cheap shopping places in Mangalore.
Timings: Depends on the vendors
Location: Hampankatta, Mangalore
6. Saibeen Complex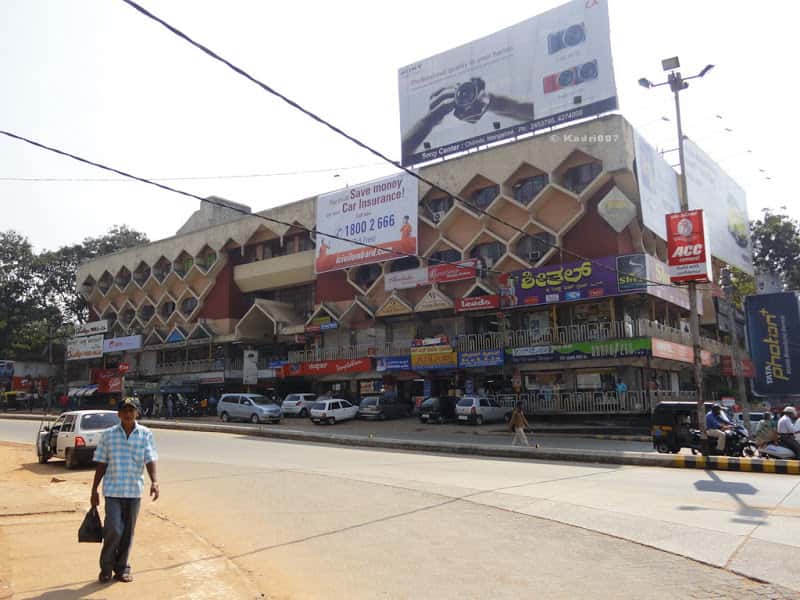 This is more of a shopping complex with various shops under the same roof. The complex has many shops which mostly run because of their loyal patrons and some of them are family owned. There are clothing stores, utensil shops, tailoring shops and beauty parlors and the shops cater to the average middle class in a huge way. The complex is almost always busy and is a very popular during festive occasions.
Timings: 10 am to 9:30 pm
Location: Lalbagh, Mangalore.
7. Panambur Beach
Those who have never shopped at beach shacks have surely missed out on a major shopping experience. If you are one of them, then you have a chance to set it right at the Panambur Beach. This is a great location to shop for traditional handicrafts items which make for lovely gifts and souvenirs for friends and family back home. The Emye's Seashell Crafts is a popular haunt and there are many colorful, handmade items which will add a quirky touch to any home décor. The prices are also very reasonable and the added bonus is the great view of the sea and the walk on the beach.
Timings: Depends from shop to shop, mostly towards evenings
Location: Panambur Beach, Mangalore
Be sure to keep at least a couple of days at hand to explore all the wonderful shopping places in Mangalore. Hone your bargaining skills and you will land up with surprising buys without having to dig deep into your pocket!
Must Read: Road Trips From Mangalore