10 Best Shopping Places in Surat That Gives You Enjoyment
Surat is the commercial center for textiles in the country since a long time. The city has witnessed trade even during the Mughal era. You can also get elegant fabrics like silk and brocade, khadi, handloom, as well as bangles, diamond jewellery, silverware, ivory and wood artifacts, and handicrafts here. So, when you are in Surat, spare some time and go for street shopping to find surprises in the color rich markets of the city. Let us see the best shopping places in Surat and what they offer. 
10 Best Places for Shopping in Surat 
1. Sahara Darwaja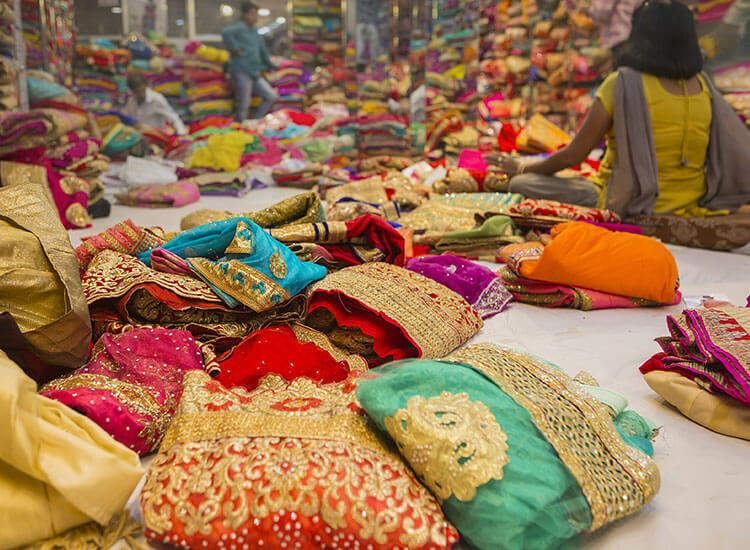 Sahara Darwaja is popular for its textile market and considered as the best shopping place in Surat, especially for ladies. You will find many manufacturers as well as wholesalers of textiles and sarees in this market. You must visit this market if you want to buy some traditional clothes like sarees, salwar kameez, and various types of fabrics. The market remains crowded during the wedding and festive seasons. Since all of these things are available at wholesale prices, you can buy numbers of stuff without spending a lot.
2. Shanivari Market
Shanivari market, located near Makai Pul is the place where all the home décor and antique lovers go. The only thing that you need to remember while making your plan for this market is that it is open only on Saturdays. The items that you can easily get here are show pieces, antique lamps, arts, pots, utensils, plates, clothing for men ,women and kids, cosmetics, footwear, to name a few. The fabrics you can expect to get here are pure cotton, linen, chiffon, georgette, silk, etc. And, you can get all of these in a wide variety.
Besides these, this market is also known for offering second hand furniture that are in good condition. While you are here, do not forget to buy various types of fresh fruits. If you are good at bargaining, you may even get the items at half prices.
3. Old Bombay Market
Just like Sahara Darwaja, Old Bombay market is also one place where you will come across wide range of textiles. It is one of the best places for wedding shopping in Surat, where you will get a wide variety of top-notch quality clothing at wholesale prices. You will get everything here, from plain to designer clothes for both men and women. This market houses the biggest number of saree shops in the city. The market remains jam-packed during the wedding season. The vibrant shopping paradise is not only frequented by locals, but also by people from entire Gujarat, and tourists of course.
4. Universal Textile Market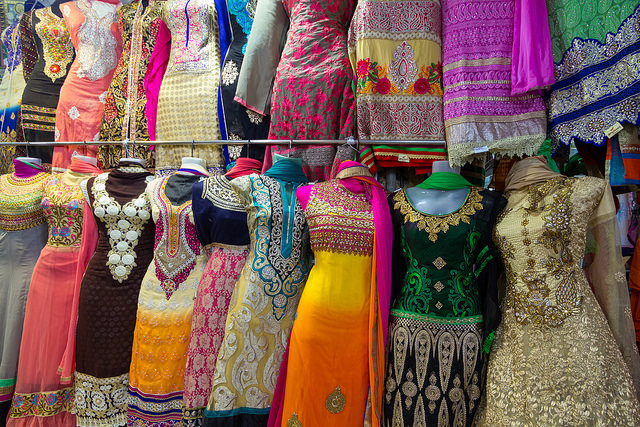 Universal textile market, located in the Ring Road corner, is another best place for clothes shopping in Surat. This is a business hub of many manufacturers, retailers, suppliers and wholesalers, who deal into finer quality of fabrics, sarees, and various garments. The market is spacious and you can park your car without any hassle here. This market is apt for you if there is a special occasion that you have to attend and you want to look spectacular. From designer sarees to gorgeous chaniya cholis, fancy suits to embroidered kurtis, you will get everything here along with a wide variety and at affordable prices. If you are the one who owns a boutique or prefers designing dresses, you will be glad to get the huge range of laces here, such as saree border lace, fancy lace, crochet lace, zari lace, decorative lace, etc.
5. Baroda Prestige
It is one of the cheap shopping places in Surat, where you can find a wide variety of artificial jewellery items. The glittery market is very attractive and remains mostly crowded by women of different age range. To get the best prices on the jewellery items, one has to bargain.
6. Chauta Bazaar
This is one of the most popular shopping places in Surat, which also happens to be the oldest market in the city. From clothes to cosmetics, from utensils to grocery, everything is available at this market. You will also come across many shops that sell imitation jewellery here.
7. Rander Road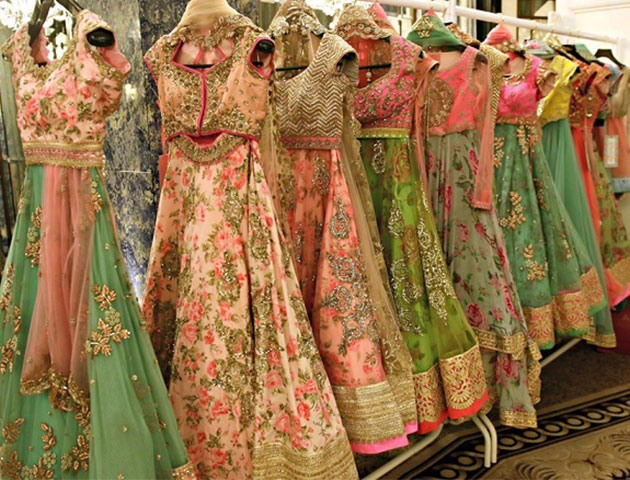 Rander road is another textile market in Surat that you may want to visit. The gorgeous designer dresses available here can be purchased at the most reasonable prices. However, don't forget to bargain well.
8. SMC Night Bazaar Food Court
This market is food lovers' paradise. If you are the one who often listens to their taste buds more than anything else, then you must visit this market. With huge varieties of food items, you might even get tired of eating. So, if you want to satiate your craving for some super delicious food, you can straight way go to this market.
9. Ghod Dod Road
Whether you want some ordinary outfit for yourself or the branded ones, you will get all the types here in Ghod Dod Road. There are quite many malls here in this area, which include Regent Mall, Jolly Arcade, G3, Chocolate Mall, Rangila Park, etc. You can also visit the restaurants in the area, as most of them are known for offering mouthwatering food.
10. Dumas Road
It is also one of the famous shopping places in Surat, as you will get number of malls at Dumas Road. A few of the malls in this area are Central Mall, Iscon Mall, VR Mall, Imperial Square Mall, etc. Here, you will surely be able to find the kind of chic dress that you have been longing for.
Surat has been renowned as a great marketplace since the ships for spices and other trading goods used to port there. Since those days it has evolved today as an amazing place filled with not only the finest goods but also at the most reasonable rates. If you are planning to go shopping in Surat, you will be spoilt for choices in this cornucopia of colors and beauty.