6 Best Places to Visit in Jaipur for Shopping for a True Connoisseur
Agreed, Jaipur is a lot about princely hospitality, imposing and majestic forts and structures and of course, a whole lot of history down the ages. However, the best-kept secret of the city is that it is also a shopper's paradise (we bet you didn't know that!). There are tons of amazing places to visit in Jaipur for shopping and some of these are cheap shopping places in Jaipur that will give you unbelievable bargains on your purchases. Here's taking a closer look at:
When you go out shopping here, we can bet that you will do a lot of shopping, Jaipur Handicraft and Jaipuri Dresses are the choices of every traveler. To fulfill this desire for your shopping, you can hire a self-drive rental car and can shop freely in any market of Jaipur. Let's take a closer look at some shopping places in Jaipur:
6 Famous Markets in Jaipur for Shopping
1. Johari Bazaar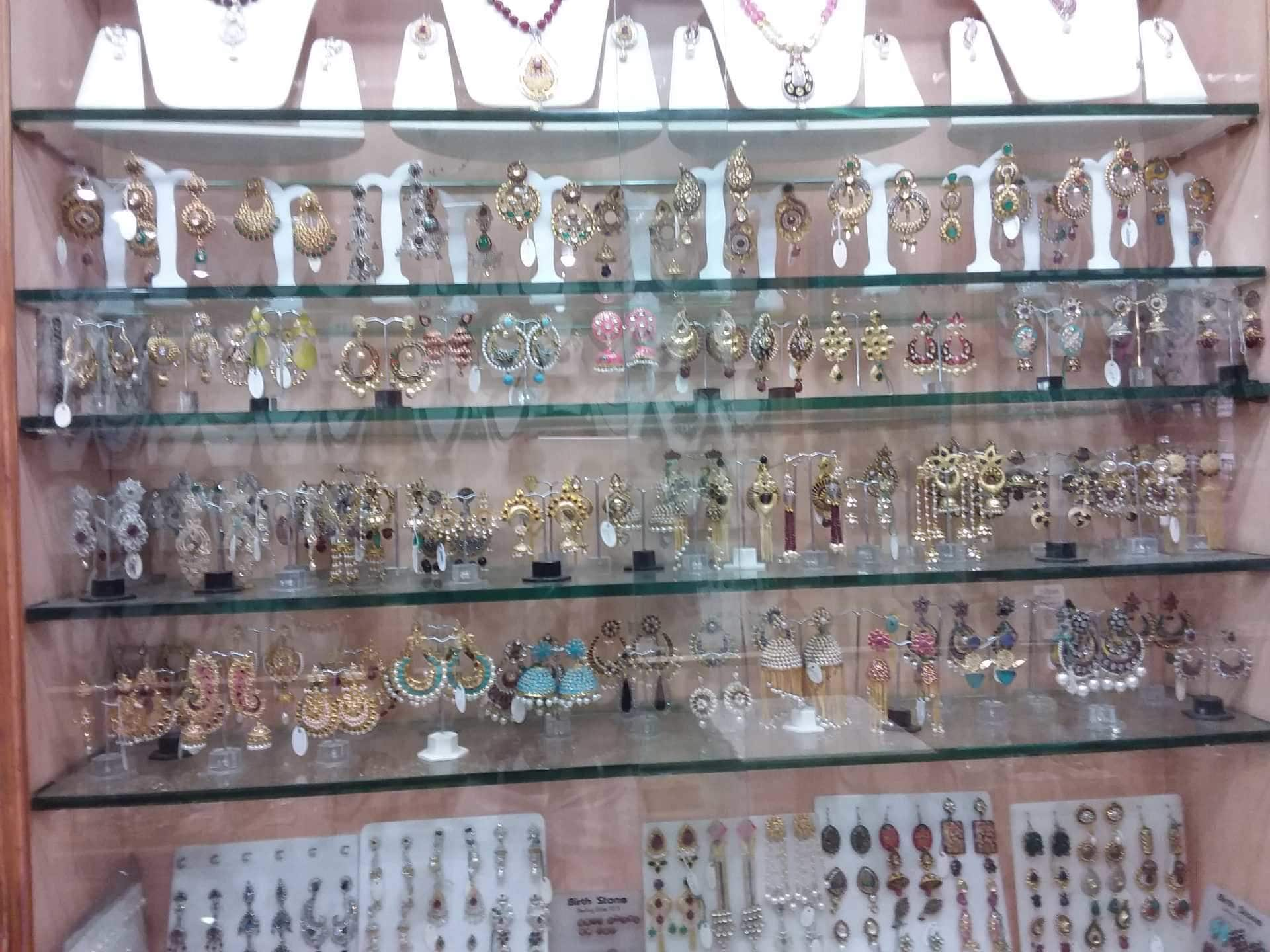 This is one of the numero uno market in Jaipur for shopping, offering arguably the biggest collection of jewelry in the country. This is a market that is extremely popular for its collections of jewelry and apparel along with previous stones. The handmade and delicate jewelry products will naturally get you hooked in a trice! You can buy jewelry, precious gemstones and handcrafted necklaces here at great rates.
Location- Johri Bazaar, Gangori Bazar, Jaipur
Timing- 10 AM- 11 PM
Main Attractions for Shopping – Famous Jaipur jewelry, Gemstones, Precious Stone and Antiques
2. Tripolia Bazaar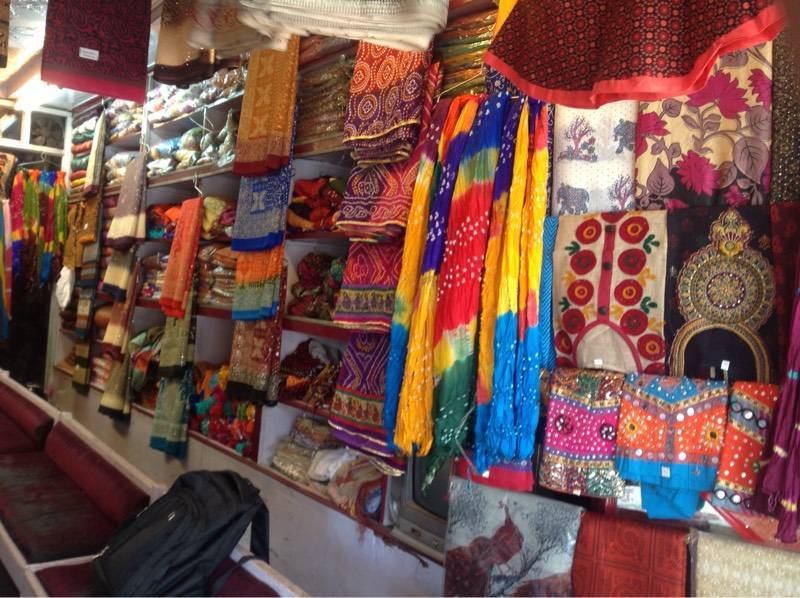 Another one of the most colorful and vibrant places to do shopping in Jaipur, Tripolia Bazaar is famous for its lac jewelry work and amazing varieties of bangles and textiles. The Bandini tie and dye fabrics will leave you wanting more along with the embroidery, brass ware items, designer carpets and a lot more.
Location – Tripolia Bazar, Kanwar Nagar, Jaipur
Timing – 10 AM-7 PM
Main Attractions for Shopping – Bandini Srees and suits, Embroidery Kurties, Brass ware items, Designer carpets and more.
3. Kishanpole Bazaar
Kishanpole Bazaar is most famous for textile products which are sold at really reasonable rates. This is one of the most popular places in Jaipur for shopping in Rajasthan. This is where you will find charming wooden souvenirs along with other sculptures that will attract you instantly.
Location – Kishanpole Bazaar Road, Jaipur
Timing – 11 AM- 9 PM
Main Attractions for Shopping –Wooden Souvenirs, Handicraft and more.
4. Chandpole Bazaar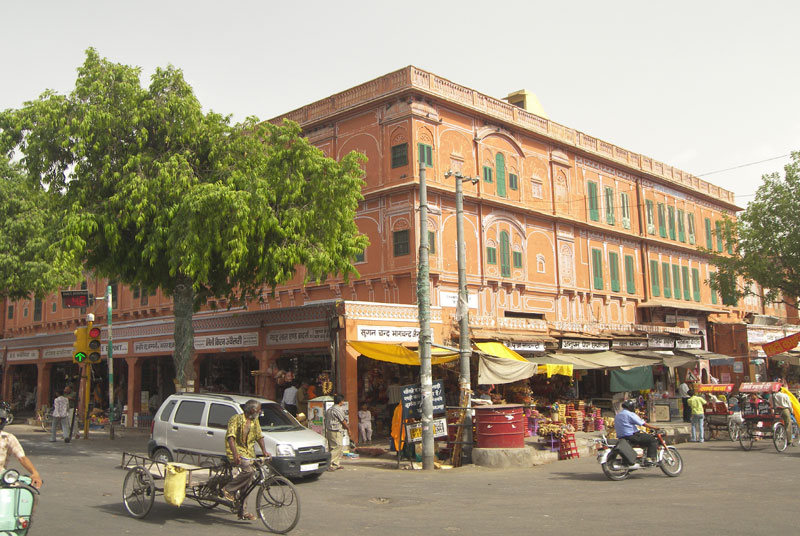 This bazaar is one of Jaipur's most traditional markets for shopping and you will love browsing through the vibrant handicrafts here along with marble carvings and a wealth of other products. The Khazanewalon ka Rasta is where you can snap up top picks like handicrafts, shoes, stone and wooden sculptures, turbans, carpets and more!
Location – Indira Bazaar, Topkhana Desh, Jhotwara, Jaipur
Timing – 11 AM onward
Main Attractions for Shopping – Handicrafts, Shoes, Stone and Wooden Sculptures, Turbans, Carpets and more
5. Nehru Bazaar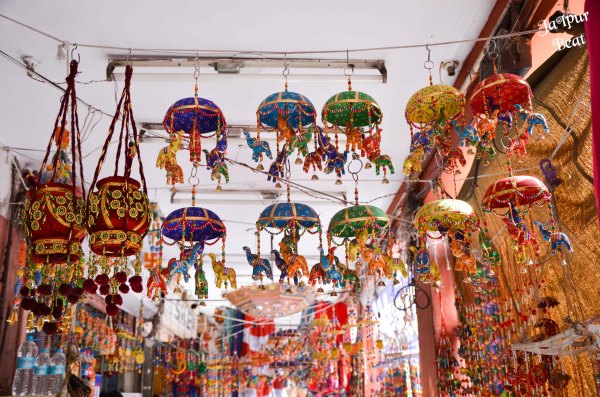 Nehru Bazaar is one of the most intriguing and colorful places in Jaipur for shopping that you will fall in love with! This is where you can discover some of the most alluring garments and textiles that you've ever seen while the jootis are the traditional tourist favorite here! Get yourself one in a vibrant and multicolored hue for special occasions and make up your own jig to Mera jooti hai Rajasthani (just joking, this part isn't compulsory!). These jootis are best purchased after some enjoyable bouts of bargaining with the vendors (even they enjoy it as much as you do!) and you can get some great deals indeed.
Location- Film Colony, Modikhana, Jhotwara, Jaipur  
Timing- 10.30 AM- 7.30 PM
Main Attractions for Shopping – Jaipuri Jooti, Handicraft items, Kurties and More.
6. Bapu Bazaar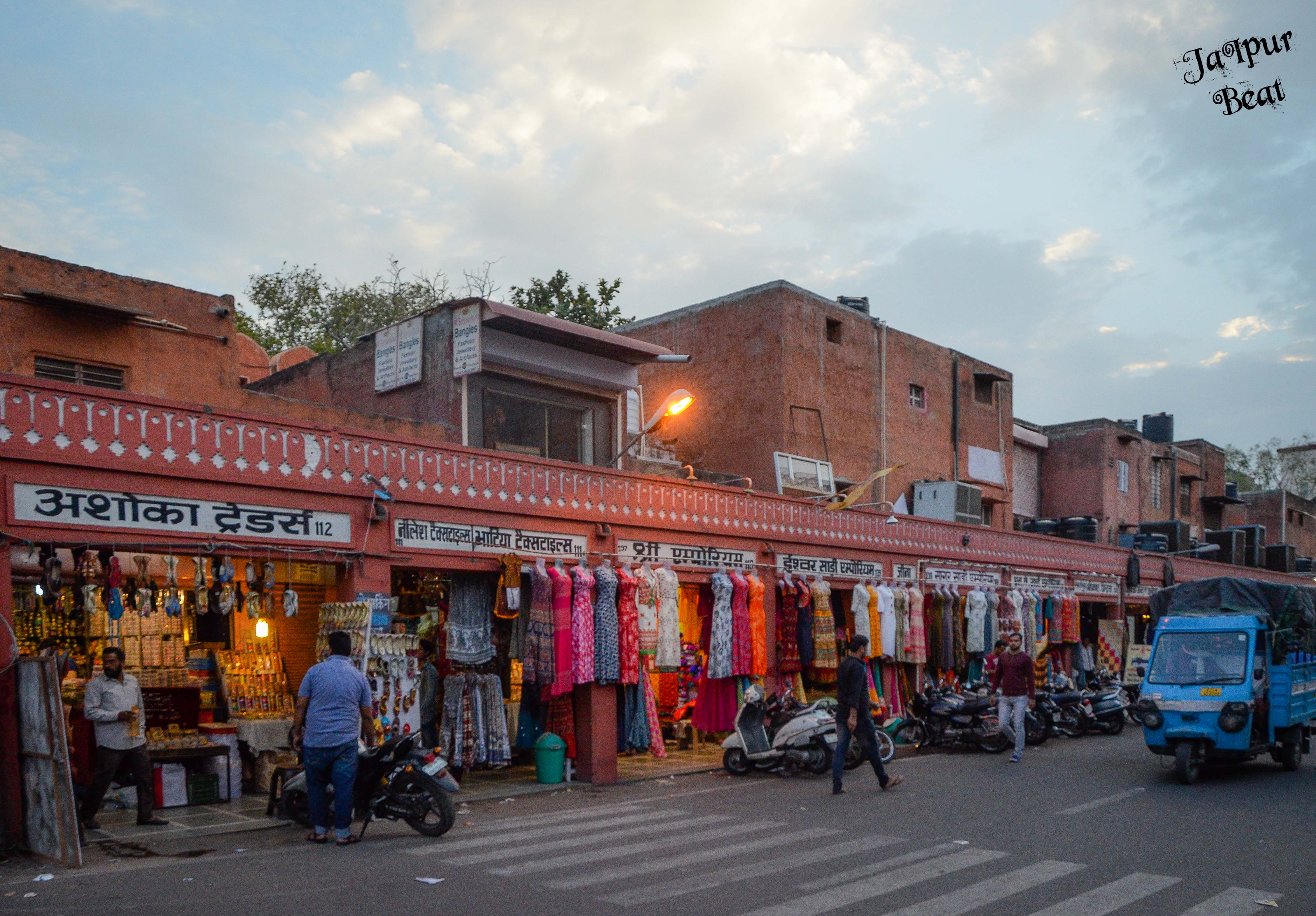 Ever wanted things that are quintessentially from Jaipur and somehow reflect the design ethos, creativity and vibrant feel of the city? This is where you'll find it all and that too without breaking the bank! Bapu Bazaar is where you will find all of the signature items in Jaipur for shopping that you can purchase at affordable prices. This is a great wholesale market for cloth and fabrics as well and you can find Jootis and textiles here at mouth-watering prices. There are several street shops here that sell a variety of goods for tourists. However, make sure that you bargain hard in order to land some of the best deals on your purchases. This place is where you feel the true essence of how and why Jaipur is called the Pink City. This is where you will see the great city's bazaars coming alive in a riot of colors and textures, where you will find its warm hospitality engulfing you in a warm embrace. This is where you will find absolute peace if you are a shopaholic.
Location- Sindhi Camp Bus Stop
Timing- 11 AM onwards
Main Attractions for Shopping – Jaipuri Textile and other Handicraft Items
We know how difficult it is to be a bonafide shopaholic and yet maintain a proper travel itinerary on vacations, particularly when you've got friends and family members accompanying you. However, make sure to check out these gorgeous places to visit in Jaipur for shopping and catch up on your shopping list whenever you get some time. Here's to some delightful shopping excursions ahead!