Summer Vacation Destinations Near Pune – Plan a Perfect Holiday
Pune is one of the cities in India where you can actually enjoy the summer season. The heat is bearable and you can go out in the morning hours without worrying about the scorching sun. Given a chance, we all would want a small trip over the weekends, especially if it is to those hill stations are summer vacations destinations near Pune. Before we jump onto packing our bags however, let's run quickly through the options we have:
Here's 12 best destination near Pune for summer vacation
1. Lavasa
Lavasa is one of a kind, with the colorful buildings, lush greenery, beautifully carved hills, and unruffled lake.  Apart from enjoying the natural splendor, tourists can enjoy many activities like jet skiing, pedal boating, luxury cruising, etc.
Distance from Pune: 58 km
Tourist activities: Water sports like kayaking, jet skiing, and others. Trekking to the Temghar Dam and dirt biking.
Lonavala is one of the summer weekend getaways from Pune that you can take a quick trip to. Covered under a thick blanket of lush greenery, this place is an absolute destination for people who want to add some peace to their life. Also you may want to taste the traditional chikki in Lonavala.
Distance from Pune: 67 km
Tourist attractions: Kune Falls, Lonavala Lake, Bushi Dam, Kune Falls, Ryewood Par
3. Khandala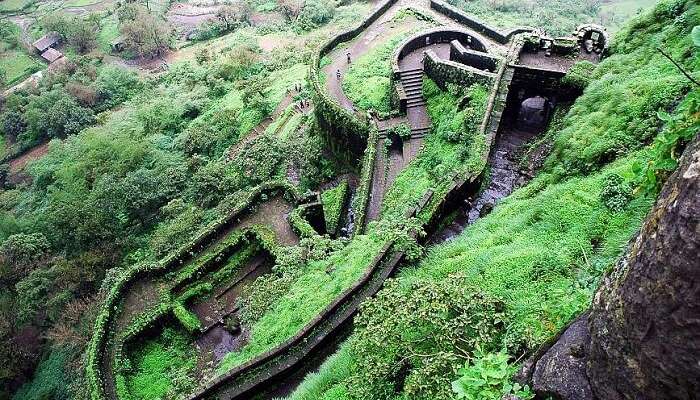 Once you are in Lonavala, you can't miss going to Khandala. The greenery will soothe your eyes and the weather will make your stay a pleasant one. If you want to add some excitement to the trip, you can even opt for trekking, hiking, and camping.
Distance from Pune: 71 km
Tourist attractions: Shingroba temple, Sunil's Celebrity Wax Museum, Lion's point Lonavala, Visapur Fort, Rajmachi Fort, Korigad Fort, Tung Fort, etc.
4. Mahabaleshwar
Known as one of the few evergreen places in the world, Mahabaleshwar is a favorite spot of many peace lovers. If you want to unwind your mind, you can stay at this place for a couple of days and forget the world. The words can't do justice and the enchanting scenic beauty and pleasant weather are something you must experience yourself.
Distance from Pune: 120 km
Tourist attractions: Pratapgad, Venna Lake, Mapro Garden, Elephant's Head Point
5. Panchgani
Considered as one of the most beautiful places near Pune for summer holidays, Panchgani is frequented by numbers of tourists almost all through the year. The picturesque beauty of this place is beyond anything you have ever seen. Visiting this place during the rainy season is a different experience altogether.
Distance from Pune: 101 km
Tourist attractions: Table Land, Parsi Point, Devrai Art Village Devils Kitchen, Sydney Point, etc.
Must Read: Finding The Top 10 Fabulous Places to Visit in Pune
6. Igatpuri
Igatpuri is one destination where you can admire the beauty of the nature as well as get indulged into some action-packed activities. You can also play a pilgrim and visit some of the Hindu temples.
Distance from Pune: 248 km
Tourist attractions: Vihigaon Falls, Dhamma Giri Vipassana International Academy, Thal Ghat, Bhavali Dam, etc.
7. Bhandardara
This tourist destination is a favorite of the couples who have recently got hitched. The tranquil environment, beautiful mountains, and the hamlet town wrapped in greenery can be the best choice for a weekend retreat during the summers.
Distance from Pune: 172 km
Tourist attractions: Arthur Hill Lake, Umbrella Fall Bhandardara, Kalsubai, Wilson Dam Amruteshwar Temple, etc.
8. Malshej Ghat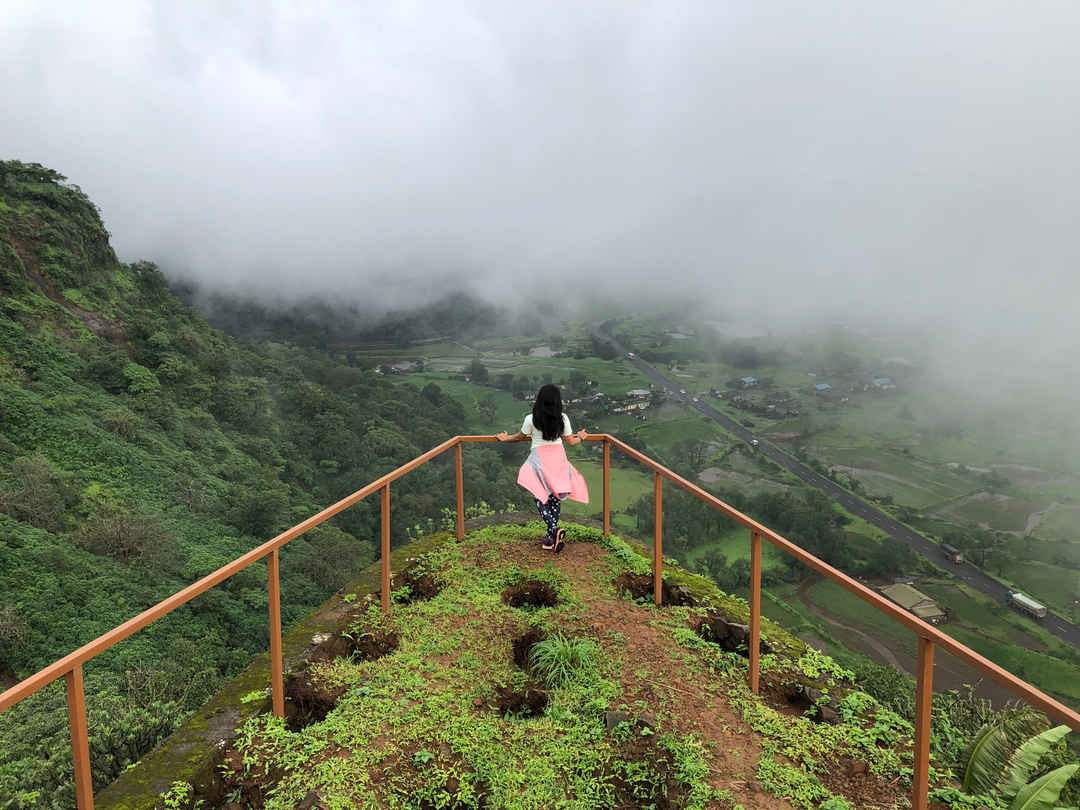 If you are in a mood to experience trekking or explore mountains and waterfalls, you must choose Malshej Ghat as your next destination for a short trip. You will be enchanted to see so many waterfalls and myriad of birds in this destination.
Distance from Pune: 139 km
Tourist attractions: Darkoba Peak, Pimpalgaon Joga Dam, Ajoba Hill Fort, Harishchandragad Fort, Pushpavati river, etc.
9. Karjat
One of the best places to visit near Pune in summer is Karjat, especially if you want to get some adrenaline rush by opting for river rafting. Those who want to spend the days in laze here, can plan a picnic in the nature's lap in Karjat.
Distance from Pune: 180 km
Tourist attractions: Irshalgad, Sondai Fort, Morbe Dam, Bhimgad Fort, Mahalakshmi Temple
10. Panhala
The smallest city in Maharashtra, Panhala can be your weekend getaway. If you are fond of history, you will find this place just right. The city was founded by the great Maratha ruler Chhatrapati Shivaji Maharaj. The pleasant weather and scenic beauty of this place is something to be admired.
Distance from Pune: 240 km
Tourist attractions: Sajja kothi, Panhala fort, Teen darwaja, Jyotiba temple, etc.
11. Saputara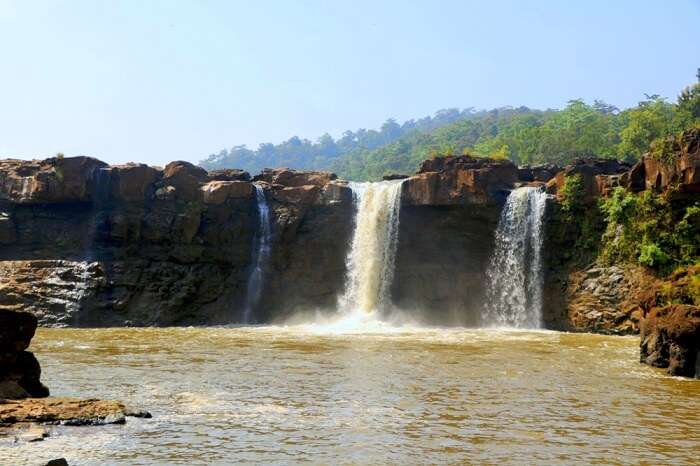 Located at an elevation level of 1000 meters, Saputara is an exotic hill station near Pune. You can go for boating in the Saputara lake, or you can spot exotic birds and animals in Vansda National Park.
Distance from Pune: 288 km
Tourist attractions: Vansda National Park, Saputara lake, Step garden, Sunset point, etc.
Must Read: Finding The Top 10 Fabulous Places to Visit in Pune
12. Kaas Plateau
Even if you are in a bad mood, this place will cheer you up. Blanketed under the beds of 850 flowering plants, the Kaas Plateau looks no less than heaven. To see the flowers full in bloom, try visiting this place after the monsoon gets over, during the months of September and October.
Distance from Pune: 141 km
Tourist attractions: Vajarai waterfall, Kaas lake, etc.
The summer vacation destinations in Pune and around the city are many. But if you find yourself running short of time, you can still check out the things to see in Pune this summer. The places you can visit within Pune include Shaniwar Wada, Aga Khan Palace, Sinhagad Fort, Nebula, to name a few. Do not forget to enjoy the Shrewsbury biscuits from the Kayani Bakery and if you feel patriotic enough, the National Defense Academy at Khadakwasla is not far away either, for a short visit.