Picnic Spots Near Kolkata: Escape From The City Rush For a Day's Retreat
With the winters knocking on the door, comes the picnic vibes in Kolkata. If you have ever lived in Kolkata, you will be familiar with the love for picnic in the winter season. A picnic mat, some sumptuous snacks, outdoor games, fun topics to talk about which are followed by endless cups of tea, and recollection of these moments make the picnic memorable.
There are several famous picnic spots in Kolkata and nearby the city. It is up to you whether you want to come home by evening or stretch some more time and spend the weekend having fun. Here are some great places to visit near Kolkata for picnic as listed below:
15 Popular picnic places near Kolkata
1. Raichak
Located on the banks of Bhagirathi-Hooghly River, Raichak is one of the best picnic spots in Kolkata. You can take a boat ride or just laze around at the resort.
Distance from Kolkata: 50 km
Attractions: Boat ride from Raichak jetty, Raichak resort
2. Falta
The idea of spending a day by the river bank can never go wrong. To witness the mesmerizing sunrise, you can reach the spot a little early in the morning. You can also enjoy a ferry ride.
Distance from Kolkata: 50 km
Attractions: Ferry ride, riverside walk
3. Babur Haat
Spend your day in this rural backdrop. You will love the greenery and serenity of this place. This is a perfect place to enjoy the day with your family and have some quality time.
Distance from Kolkata: 48 km
Attractions: The fishing lakes
Must Read:- Memorable Road Trip from Kolkata to Digha
4. Bawali
If you want to go for a picnic but do not want to travel a lot then Bawali is the best option for you. The farmhouse, rajbari and tranquility in Bawali make it one of the most sought after picnic spots.
Distance from Kolkata: 35 km
Attractions: Fish farming, the Rajbari Palace
5. Diamond Harbour
Situated at the mouth of river Hooghly, Diamond Harbour is the point from where the river turns towards the Bay of Bengal. This is one of the most common picnic spots near Kolkata where you can come and see how the ships are being docked in the harbour, and spend a relaxed day.
Distance from Kolkata: 57.5 km
Attractions: River bank, boat ride, an abundant fort, and the mouth-watering Hilsa in nearby restaurants.
7. Itachuna Rajbari , Khanyan
Itachuna Rajbari is situated in a small village called Khanyan. A part of the Bolllywood movie Gunday's shooting was done here and ever since then this place has become a favorite spot for picnic.
Distance from Kolkata: 77km
Attractions: Itachuna Rajbari
7. Taki Golpata Forest
This picnic spot is not very popular yet, but if you want some peaceful time out, you can choose Taki Golpata Forest.  You will find greenery in abundance here with plenty of Golpatar and Sundari trees. You can also get a boat ride and see the Bangladesh border. Don't forget to carry your ID proof, in case you need to submit it in the BSF checkpoint located on the way to the forest.
Distance from Kolkata: 80km
Attractions: Ramakrishna Mission, 300 years old Jora Shiv temple, Kuleshwari Kali temple, ruins of zamindar houses, General Shankar Roychowdhury's adi bari, Bangladesh border.
8. Deulti
If you like the idea of a farmhouse for picnic, then you must visit Deulti. The rural setup with coconut trees, thatched-roof huts, fishing ponds make this place one of the perfect picnic spots nearby Kolkata.
Distance from Kolkata: 63 km
Attractions: Subarnarekha River bank, Nirala resort, age-old residence of famous Bengali writer Sarat Chandra Chattopadhyay.
9. Piyali Island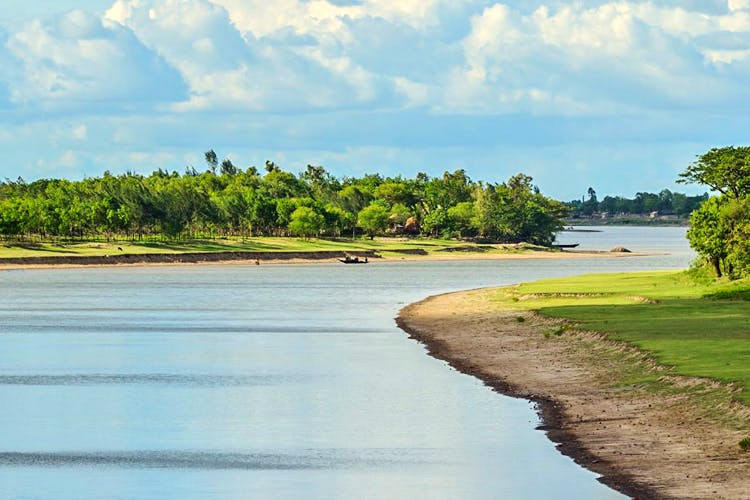 Basically an island, this popular picnic spot is connected to the mainland over Piyali River. While you are here, you can also visit Sundarban Tiger Camp which is at quite a close proximity.
Distance from Kolkata: 70 km
Attractions: Sundarban National Park, Netidhopani WatchTower
Must Read:- A Kolkata to Gangtok Road Trip Promises to Be an Exciting Experience
10. Sundarban Tiger Camp
If you are looking something beyond picnic, Sundarban Tiger Camp is the one you should choose. You can leave your bags at the camps and go to the watchtowers which will enable you to spot animals. You can also explore the forest nearby.
Distance from Kolkata: 98.6 km
Attractions: Watching animals, exploring forest, and camping
11. Bardhaman
Bardhaman is one of the preferred weekend picnic spots from Kolkata. You can reach the place in an hour's journey from the city. This Bengal town is unique because of the man-made marvels.
Distance from Kolkata: 113km
Attractions: Gopal Bagh, 108 Shiv Mandir, Deer Park (where you can actually witness deer), marvel at the architecture of Rajbari
12. Bakkhali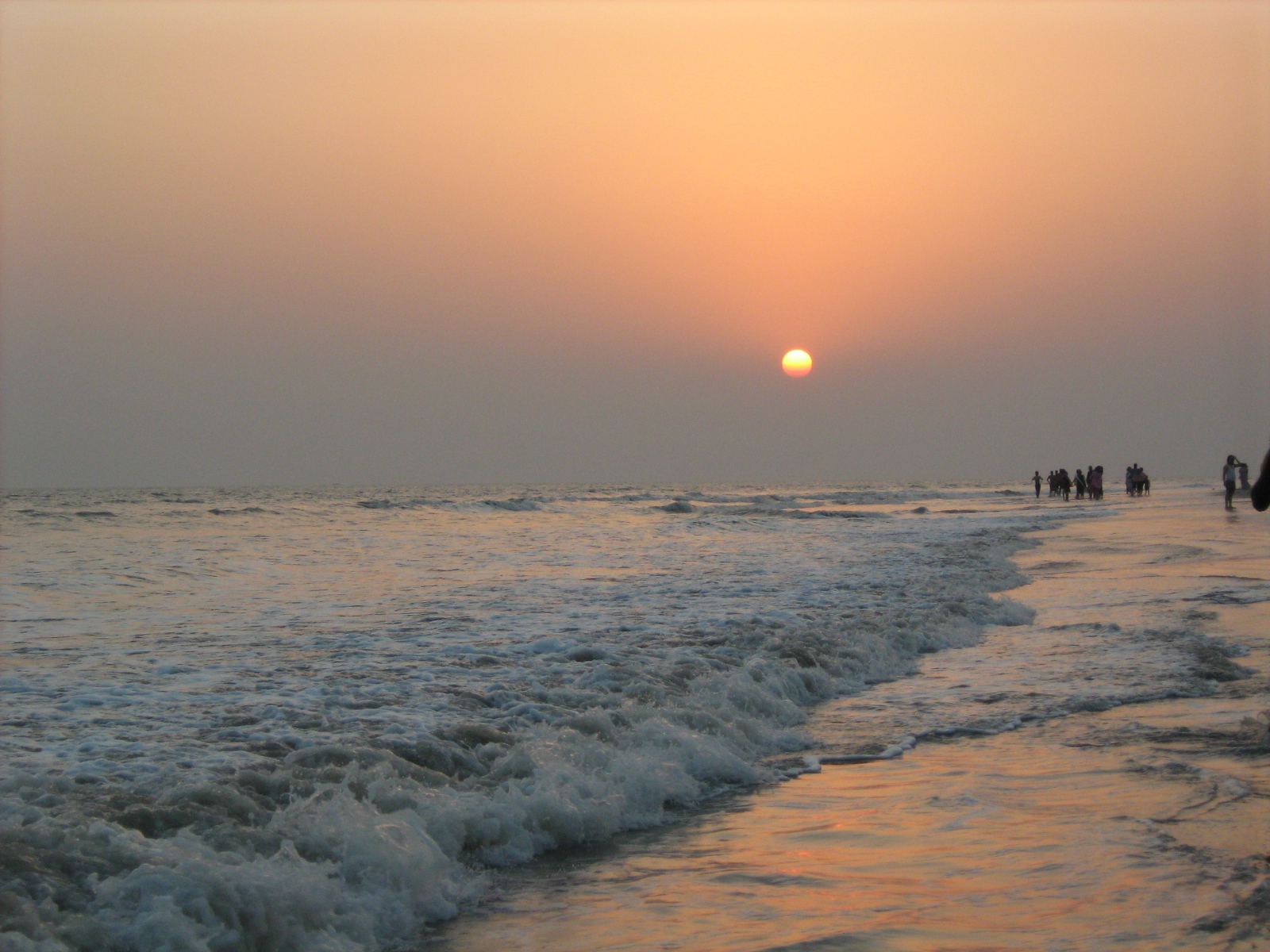 The beach town is surely going to give you the peace of mind that you have been looking for. While you are relaxing on the clean beach, you can also enjoy the fresh sea food.
Distance from Kolkata: 126km
Attractions: White-sand beaches, Bishalakshmi Temple, Crocodile Park
13. Joypur Forest Resort – Banalata
Located in the Bankura district, you can reach Joypur forest within three hours from Kolkata. This is one of the much visited picnic spots nearby Kolkata, where people go and relax in the midst of the nature and wildlife.
Distance from Kolkata: 127km
Attractions: Wildlife sanctuary inside the forest
14. Mandarmani
Mandarmani witnesses a lot of tourists. The beach is 113 km long and considered as the longest motorable beach stretch in the country. You can also enjoy some activities like jetski, para-sailing, etc.
Distance from Kolkata: 171km
Attractions: ATV ride, bump-boat, banana boat, jestski, sea boat, para-sailing
15. Santiniketan
Santiniketan needs no description. The place has gained popularity for the famous poet Rabindranath Tagore and his contribution to Bengali literature. It is one of the weekend picnic spots from Kolkata where you can also witness festivals like Poush Mela in December and Basanta Utsav.
Distance from Kolkata: 162km
Attractions: Tagore's Ashram, Rabindra Bhavan museum and the Visva Bharati University, deer park and natural bird sanctuary
Must Read:- Best Shopping Places in Kolkata- Where You Can Literally Shop Till You Drop!
There are numerous picnic spots in Kolkata, that you can choose to unwind yourself. If you want to spend some more time with your family or friends, you can explore northern part of the Bengal, like Darjeeling, Kurseong, Kalimpong, etc. If you are going out of the state towards the southern-west, you will also find picnic spots from Kolkata to Nashik. But you would need to take breaks in between. While the picnic spots are many, you need to pick the one as per your taste, and you will have a wonderful time.