Top 14 Fun Places in Noida you Should Visit with Revv this Weekend
After all, there is no denying the fact that this eager wait for weekends is what keeps us sane throughout the week. Otherwise, these pushy office deadlines and no family time is devil enough to turn us into working robots easily. And that's how, we, at Revv, understand the value of your time and the convenience which your weekends are worthy of. Hence, bringing you across the most reliable fleet of self-drive cars and making your travel experiences way more awesome is what we aim for.
Revv is continuously expanding its reach and Noida is one of the lucky places to enjoy the dreamy drive experiences. Also, you need not get yourself wondered how to spend an ideal weekend out there, we are glad to lay down the incredible plans your way.
Top 14 Fun Places in Noida
A Perfect start to the day is a bellyful breakfast meal
1. Eggspectation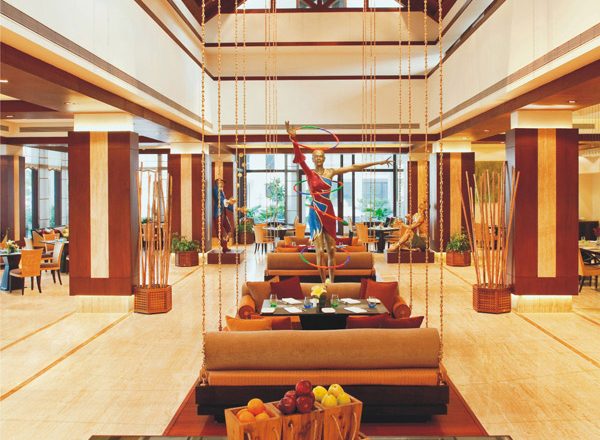 The 24*7 available and open café has everything to satisfy your taste buds and jump-start your day. Crack some shells and try their recipes with egg. They serve eggs cooked in all the possible different ways – omelettes, scrambles, frittatas, you name it and they have it.
Timings: Open 24 hours
Address: Jaypee Greens Golf & Spa Resort, G Block, Surajpur, Noida
2. New Town Cafe – Park Plaza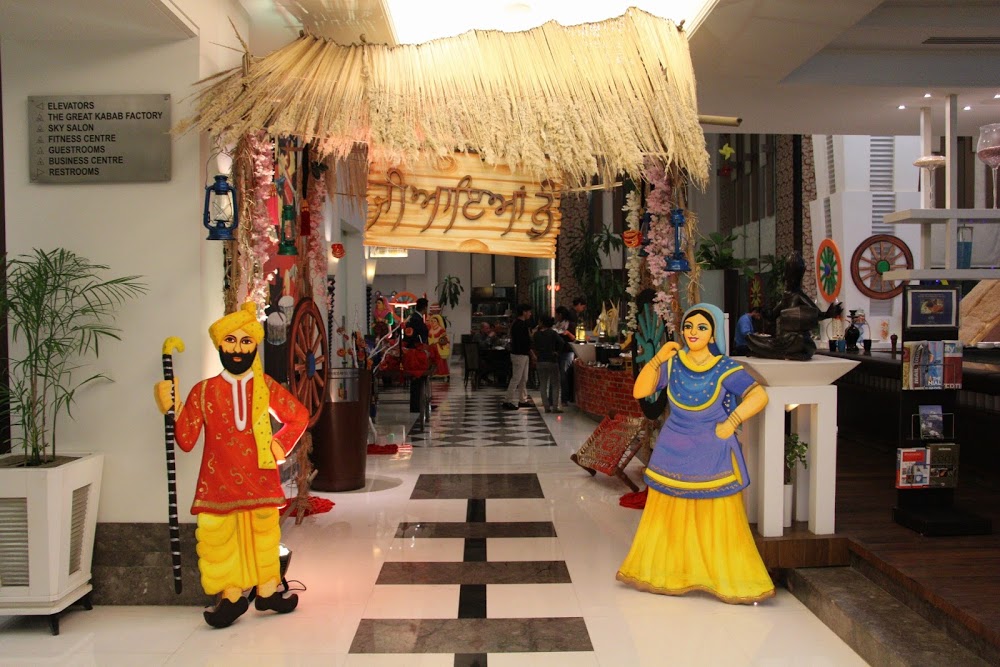 An amazing place with numerous toothsome delicacies. Located on the outskirts of Noida, New Town café has a picture-perfect ambience and is a must visit if you are looking for a good culinary experience. Their buffet breakfast has something to everything to satisfy the appetite of everyone.
Timings: 6AM-12AM (Everyday)
Address: Park Plaza Hotel, C Block, Sector 55, Noida
3. Culinate, Noida
Burrito bowls, white sauce Pasta, Falafel wraps and all the exotic luxuries you wish to eat. This delivery joint only serves nutritious food specially curated by a nutritionist who decides the healthy ingredients and portion sizes.
Timings: 8AM – 11PM
Address: 155, D Block, Hoshiyarpur, Sector 51, Noida
Best Fun Places in Noida
4. The Grand Venice Mall, Noida
That's right! Stay stunned! You are supposed to fall irresistibly into the delusional trap of this mall. However, don't expect big showrooms or the usual mall culture. The architecture of the place resembles completely to that of the love city, Venice. The gondola (boat) rides are extremely fascinating. An extremely hospitable place to be visited along with friends and family.
Timings: Everyday (10:30AM-10:30PM)
Address: Plot No SH3, Site IV, Near Pari Chowk, Greater Noida
5. Snow World, Noida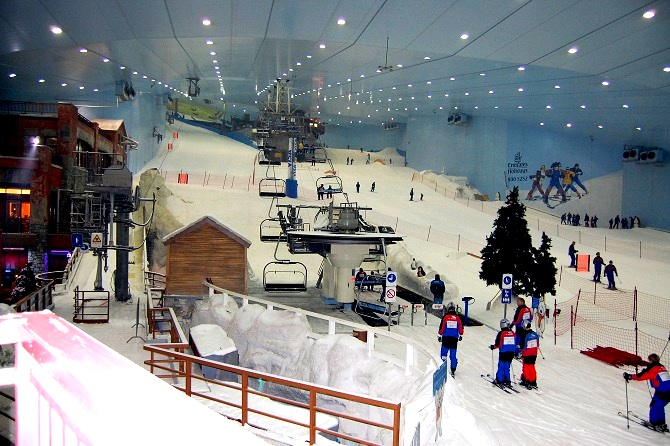 This snow themed space in Noida is a paradise for adventure lovers. The whole complex is laden with a thick sheet of snow providing apt conditions for various activities like sledging, ice skating, snow carousel, snow scooter etc. The snowsuit and various equipment are provided there only and are inclusive of ticket prices.
Timings: Everyday (11:00AM-10:30PM)
Address: L05 & L06, DLF Mall of India, Sector 18, Noida
6. Worlds of Wonder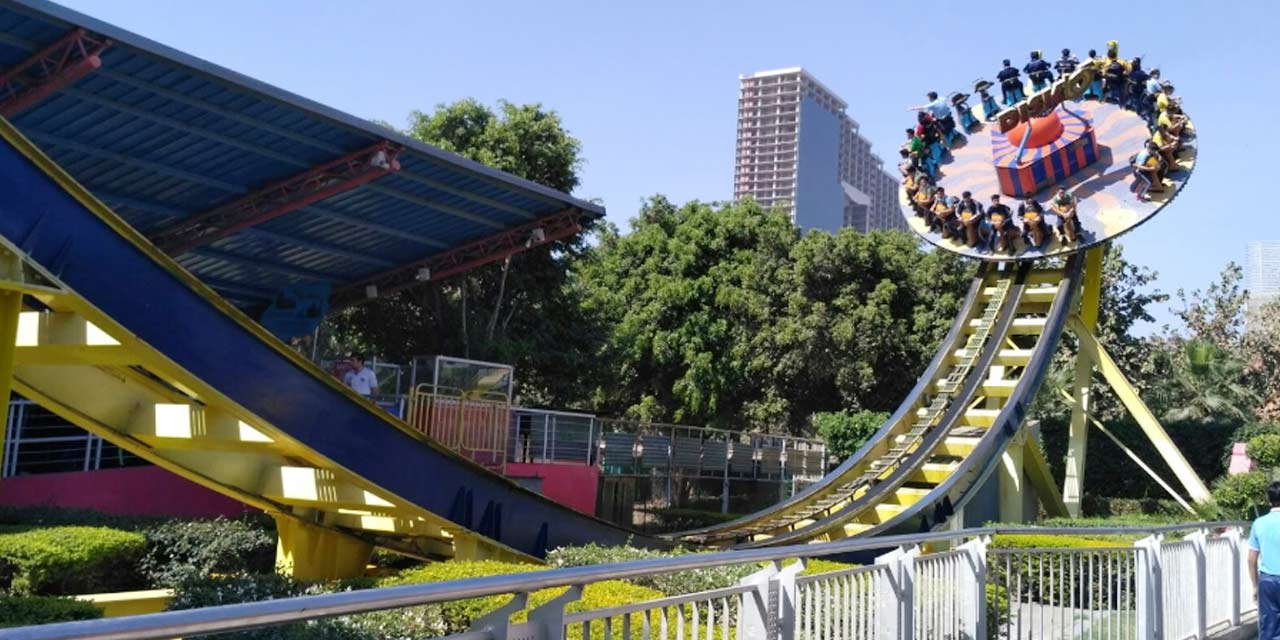 Come on, it never hurts to have a little more fun than usual! Worlds Of Wonder is one of the best amusement parks of the whole Delhi NCR region. Apart from all the thrilling and exciting rides, it also hosts activities like Paintball, Go-karting and air hockey. The water park is an ideal getaway on a warm sunny day.
Timings: For Amusement Park: 12:30am – 9pm (Everyday)
For Water Park: 11am-7pm (Monday-Friday)
11am-7:30pm (Saturday-Sunday)
Address: Sector 38, Behind Great India Place Mall, Noida
7. KidZania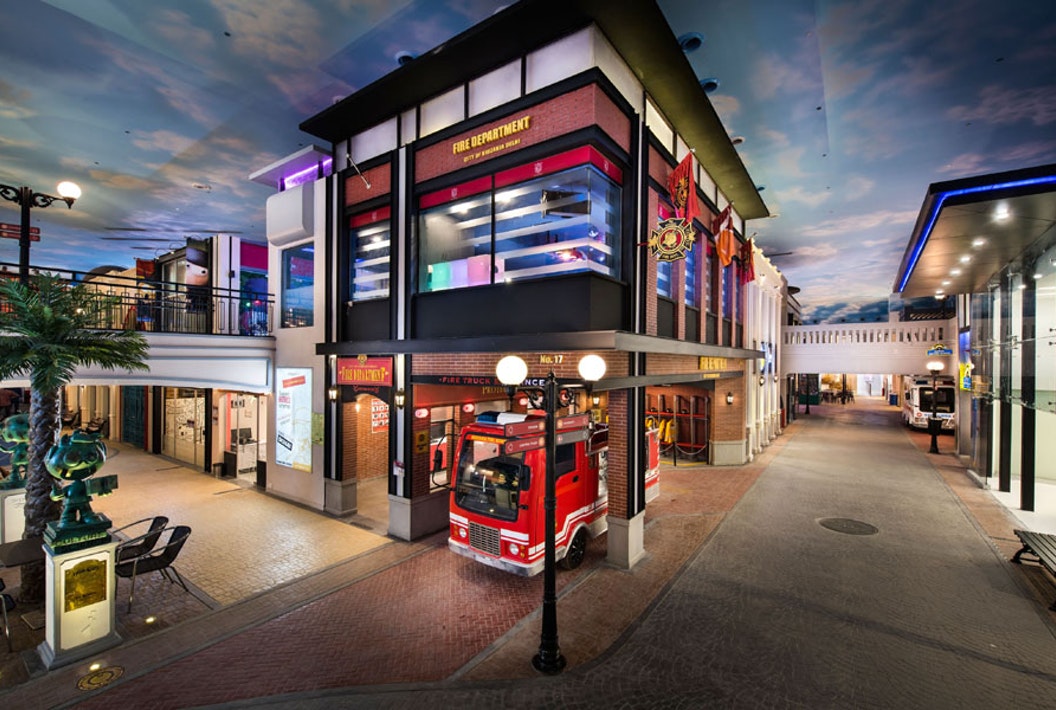 And if it's an outing with kids, it ought to be Kidzania! It has beautifully lived up to the concept of better learning via visuals and real-life role-play activities. Kids are involved in different real-world problems which enhances their problem solving, decision making and creativity skills and also their awareness of social issues.
Timings: 10 AM – 8 PM (Fri-Sun) — 10AM-6PM (Tue-Thurs)  — Monday closed
Address: Entertainment City, Gate No. 11, Near TGIP Mall, Sec 38A, Noida
8. Laser Wars Lounge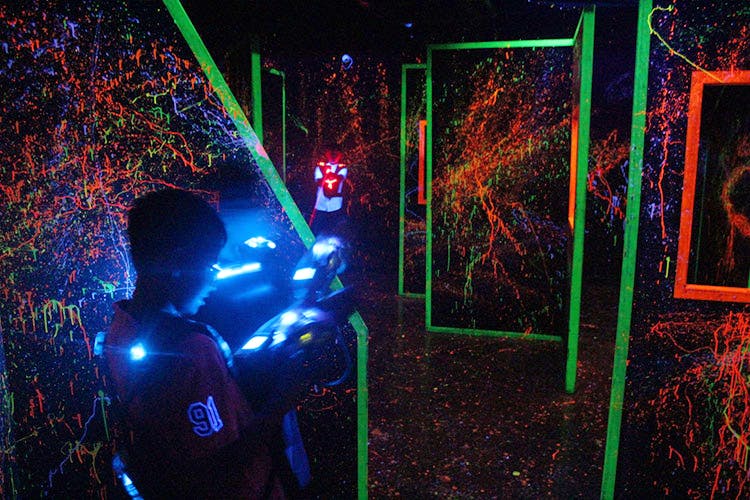 As the name suggests, the war now begins! The laser valley is no less than a full-fledged fun and entertainment space to tag along with your buddies and play laser tag. Food is also served at the café alongside which makes it a perfect hangout place in Noida.
Timings: 10:30 AM – 8:00 PM (Everyday)
Address: KO-17, Opposite Amity Gate-2, Sector 127, Noida
9. Budhh International Circuit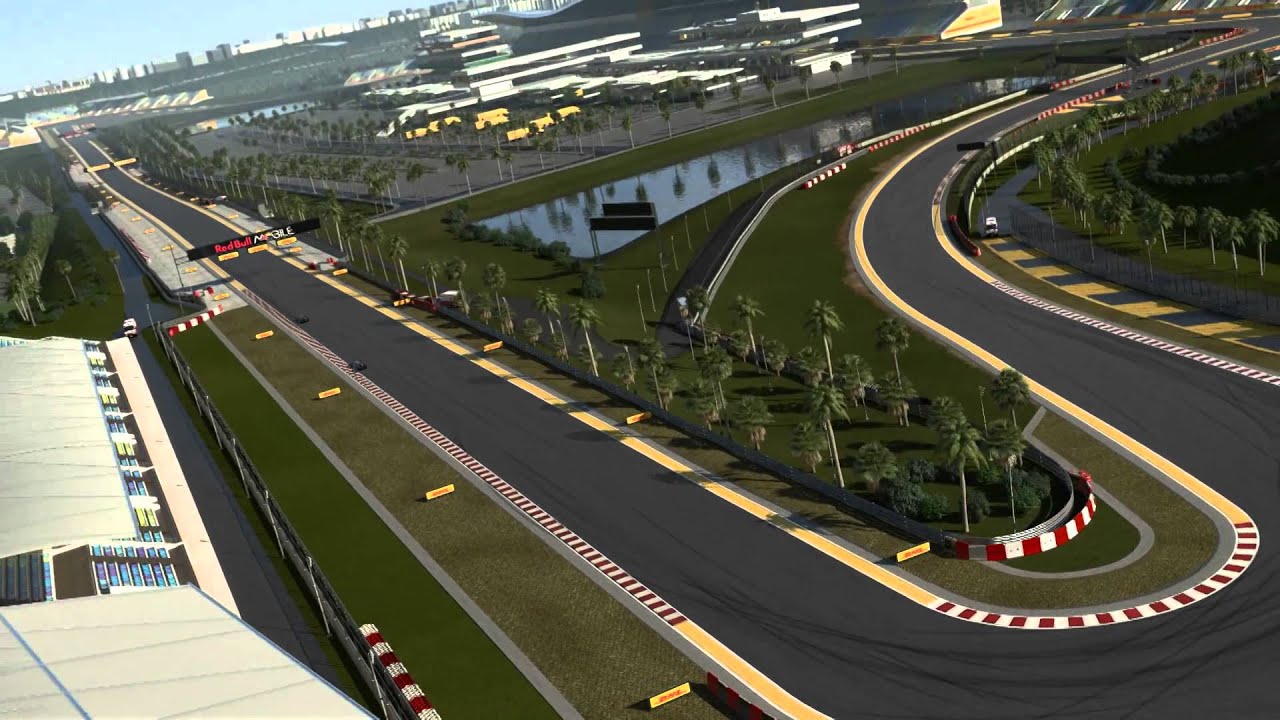 To juggle up the adrenaline junkie in you, Buddha International circuit makes sure that you become a proud witness to some of the best events of the country. India's only F1 circuit has successfully hosted 3 rounds of Formula One Grand Prix. The motor racing circuit is well versed to support high spec racing of cars and bikes which makes the events more interesting and exciting.
Updates on upcoming events visit: http://buddhinternationalcircuit.in/
Address: Buddha International Circuit, Sector 25, YEIDA Greater Noida
Dining in Noida with Revv
10. Desi Vibes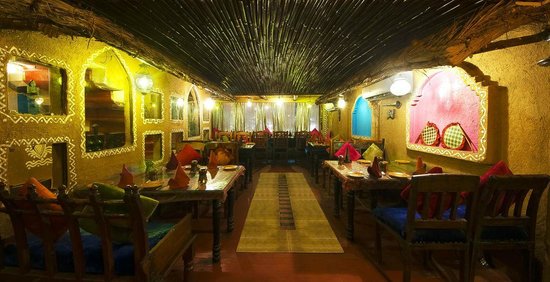 As the name suggests, the vibes of a Desi culture, recreated and glamorized to provide a truly ethnic dining experience. Desi Vibes has been luring Noida folks for last 12 years now and is known for its authentic Mughlai and North Indian cuisine.
Timings: 6 AM – 12 AM (Everyday)
Address: G-50, 1st Floor, Sector 18, Noida
11. La Brezza – Jaypee Greens Golf & Spa Resort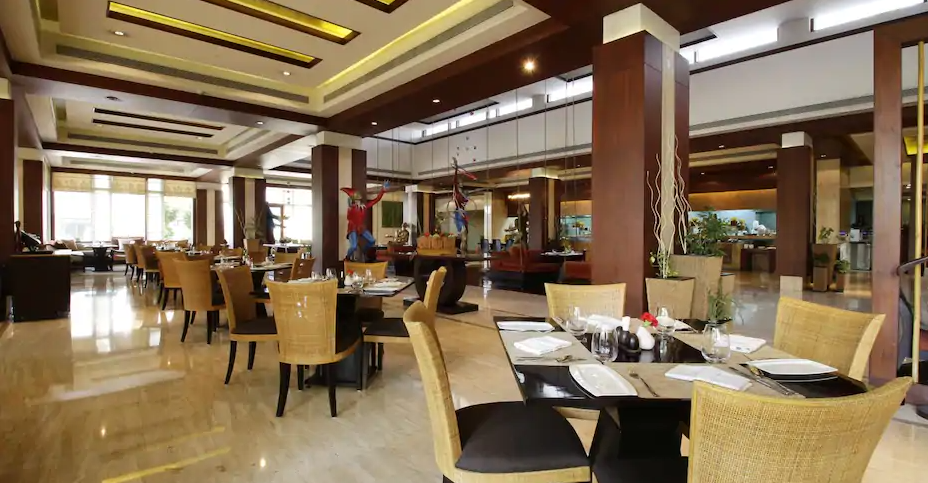 Launched during the inaugural of the Indian Grand Prix at Greater Noida, the restaurant has been conceptualized keeping in mind the traditional family-style Italian restaurants. A warm and relaxed decor matched with essential class makes for a rich yet casual ambience.
Timings: 12:30 PM to 3 PM, 7 PM to 11:30 PM
Address: Jaypee Greens Golf & Spa Resort, G Block, Surajpur Kasna Road, Jaypee Greens, Noida
12. The Belgian Beer Cafe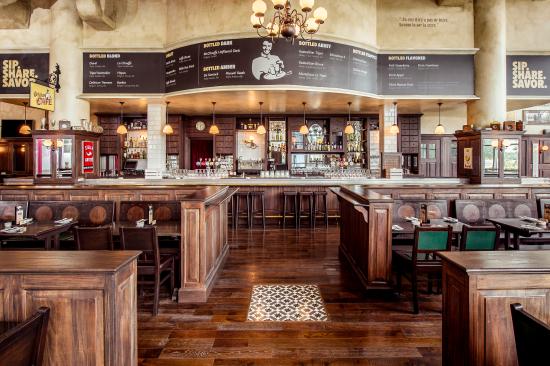 Located in the ground floor of the Crowne Plaza hotel, the Belgian Beer Cafe intrigues you from the moment you step in. As you enter, you leave behind you a clock forever stuck at 11.55 p.m. But why 11.55 p.m.? "Because beer bars in Belgium typically shut at midnight so it's saying you always have those extra five minutes for that one last beer".
Timings: 12 PM – 12 AM (Everyday)
Address: Crowne Plaza, Institutional Green 1, Surajpur Chowk, Jaypee Greens, Greater Noida
13. Theobroma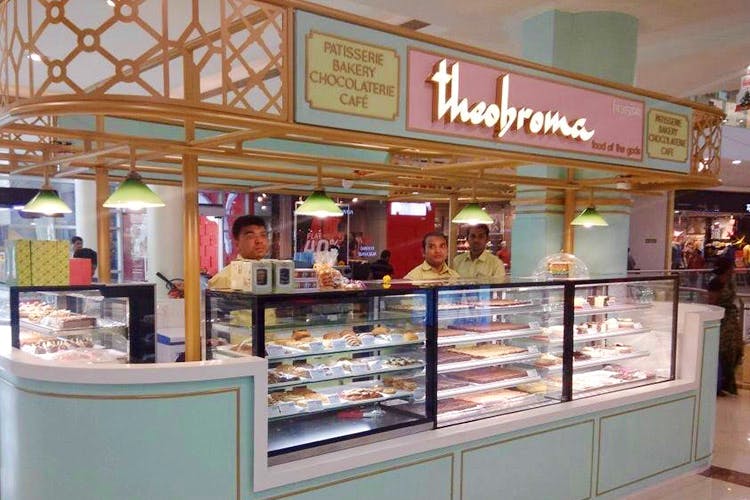 For sugar lovers who want a particularly indulgent breakfast, this is literal Heaven! This bakery has a multi-cuisine platter to offer connoisseurs with a cozy and comfy ambience for the breakfast crowd. The English Breakfast here is a major attraction with a dessert of your liking along with French toast, eggs, juices and the like. The outdoor seating zone is a perfect place to enjoy slightly chilly mornings with hot cuppas and delectable confectionaries!
Address: 1 Floor, DLF Mall of India, Sector 18, Noida
Timings: 11 AM-11 PM
14. The Prodigal Farms
The Prodigal Farms promises a wholesome experience in itself and is an ideal dining destination for those who wish to eat healthy, clean and organic. The Prodigal Farms offers seasonal local produce cultivated via natural farming and permaculture while teaching farming as a skill of life and offering up scintillating farm-to-fork menus for visitors. This is where you'll be encouraged to get down and dirty in cultivating your own food amidst tranquil greenery before settling down to a gourmet meal and amazing detox beverages.
Address: Near Jaypee Hospital, Sector 134, Noida
Timings: 6 AM-7 PM