Best Places to One Day Short Trip From Bangalore by Car
City life is mostly about going to work and coming back home for a good night's sleep. The only way to relax is by getting more and more sleep over the weekend or hopping off to the malls or pubs. Even if we think about going for trips, we fall short of time. But if you are in Bangalore, you can go for one day trips to the nearby areas. There are many places which are accessible when going for a one day trip from Bangalore by road. Here are some of them mentioned below that you can embark on and revive your zest of life.
15 Best destination near Bangalore for short road trip by car 
1. Ramanagaram
Ramnagaram was governed by number of dynasties, such as Cholas, Vijayanagara, Hoysalas, Mysore lords, Hyder Ali and Tipu Sultan. Apart from history, this destination is also called as the Silk City after its Silk and Cocoon industry. Another thing that is popular among the tourist is its seven slopes, which include Shivaramagiri, Krishnagiri, Revanna Siddeshwara hill, Yatirajagiri, Somagiri, Jala Siddeshwara hill and Sidilakallu hill.  
Distance from Bangalore: 47 km
Things to do: Visit Mekedatu, Savandurga, Chunchi Falls, Ramadevara Betta Hills,etc.
2. Nandi Hills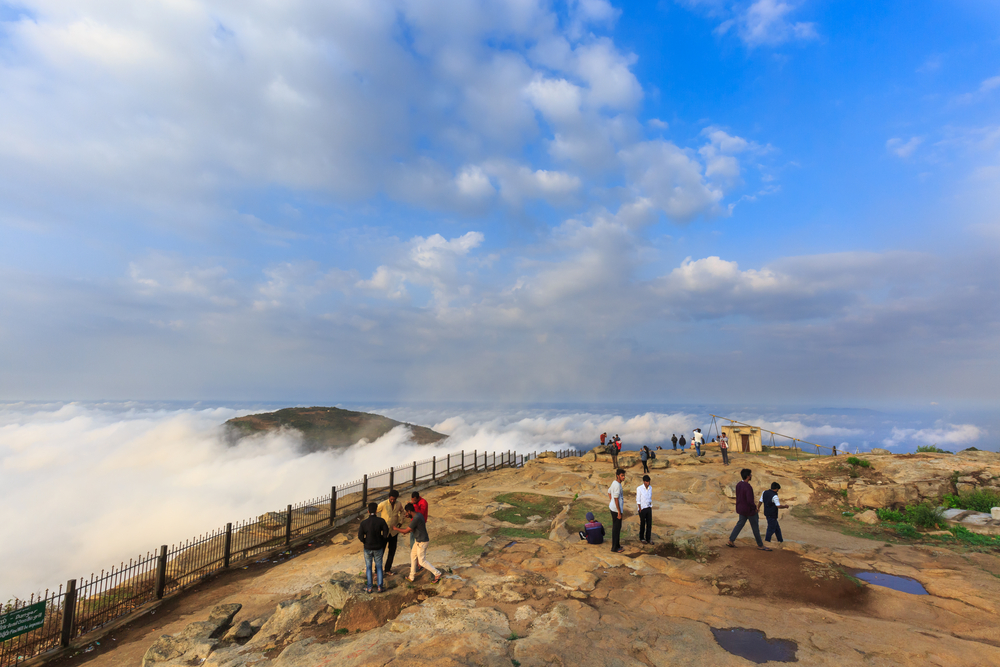 If you are looking for a very short trip over the weekend, you can undoubtedly opt for Nandi Hills. Quite a famous destination, Nandi Hills is not only about nature, but also has a connection with history where you can pay a visit to Tipu Sultan's fort.
Distance from Bangalore: 61 km
Things to do: Visit Tipu Sultan's Fort, Tipu's Drop, Brahmashram, Muddenahalli, enjoy paragliding, etc.
3. Skandagiri
For 1 day road trip from Bangalore, Skandagiri can be the right destination. You can go for a trek to 1350 meters high peak. On the top of the hill, you will find an 18th-century fort, and an abandoned temple. To admire the beautiful sunrise, you can take the trek very early in the morning.
Distance from Bangalore: 60 km
Things to do: Trekking, Bhimeshwara Temple, visiting Nehru Nilaya, Papagni Matt, etc.
4. Microlight Flying at Jakkur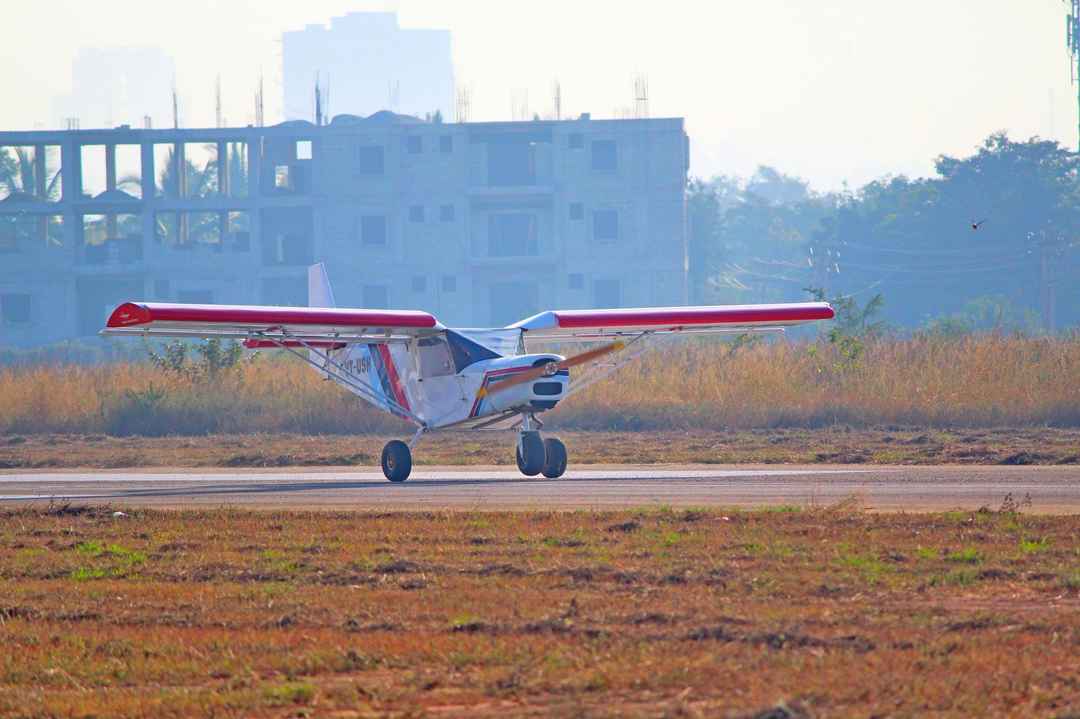 You don't have to drive long way to reach this spot. One of the best places go to in Bangalore, Jakkur is situated in the outskirts of the city. You can experience microlight flying and have bird's eye view of the city from an altitude of 4,000 feet.
Distance from Bangalore: 16 km
Things to do: Microlight flying, taking stroll along Jakkur Lake
5. Lepakshi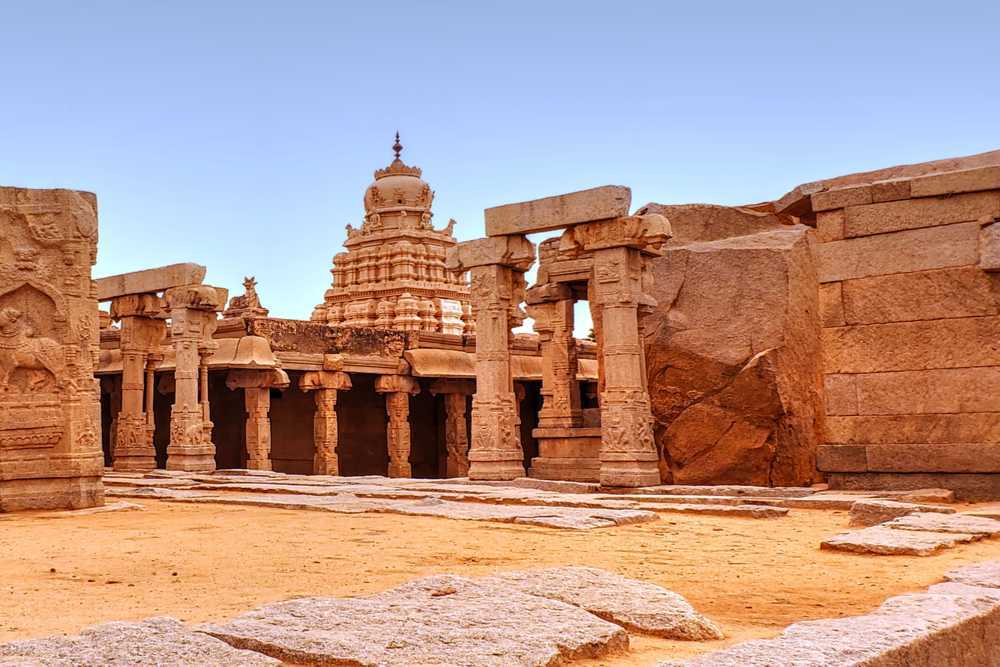 The outstanding architecture of the Lepakshi temple will take you to the old days of history. This is one of best places to visit by road in Bangalore, a four hours drive away.
Distance from Bangalore: 150 km
Things to do: Admire the beauty of the extraordinary architecture of Lepakshi temple.
6. Ranganathittu
Ranganathittu is one weekend getaway where you can stay close to nature. You can watch various kinds of birds, crocodiles basking in the Sun, while you can also take a boat ride.
Distance from Bangalore: 140 km
Things to do: Boat ride
7. Sakleshpur
If you are in the mood of beating the heat, then you must not miss visiting to Sakleshpur. The verdant coffee plantations, attractive mountains, streams, and the pleasant weather, all of it will make your trip an amazing one.
Distance from Bangalore: 260km
Things to do: Take walk along the Sakleshpur lake, visiting Manjarabad fort, Sri Sakleshwar Swamy temple, etc.
8. Wayanad
While you are heading towards Wayanad, try driving via Bandipur. This route will give a unique experience, as you pass through forests, waterfalls, and might even spot some wild fauna. But if you are driving at night, you need to be careful.
Distance from Bangalore: 270 km
Things to do: You can visit Edakkal caves, Soochipara waterfalls, Kuruvadweep, Banasura Sagar Dam, etc.
9. Ooty
Ooty is one of the most popular South India road trips from Bangalore. Ooty has the perfect scenic beauty and weather that one needs to unwind, and you can clearly see why it was chosen by the British Raj as a summer resort.
Distance from Bangalore: 280 km
Things to do: Boating, visit to Rose Garden, Botanical Garden, trekking to Doddabetta peak, etc.
10. Coorg
Coorg is a quaint town where you will find lush coffee plantations. This town is wrapped under the blanket of greenery. You will certainly enjoy some good time here with great south Indian coffee.
Distance from Bangalore:  280 km
Things to do: You can visit Raja's Seat, Raja's Tomb, Madikeri Fort, etc.
11. Kudremukh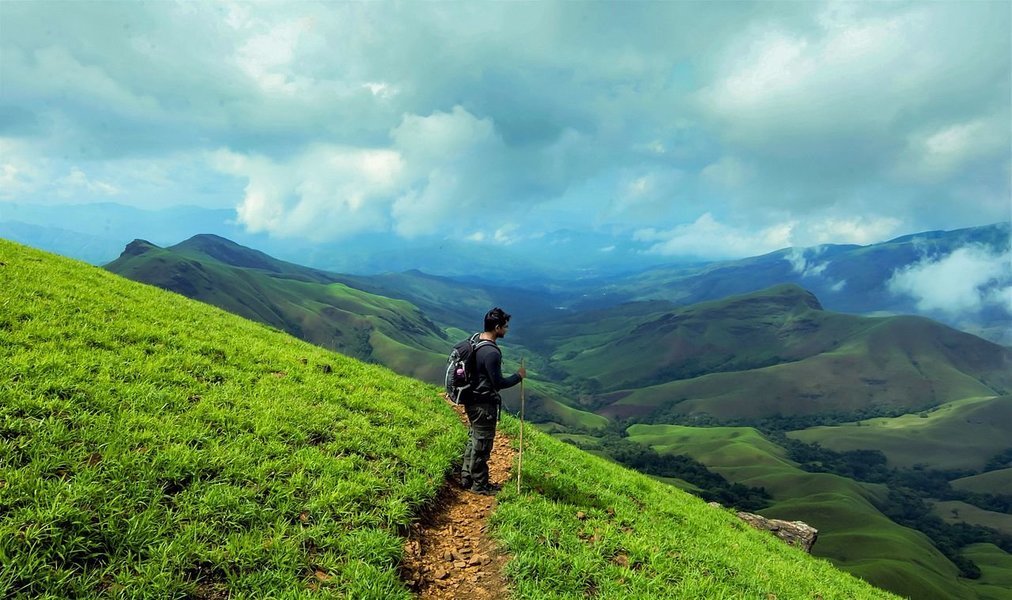 The velvety grass covered mountains make this destination every tourist's favorite. If you are ready for a seven hours drive from Bangalore, you can choose Kudremukh to spend your weekend.
Distance from Bangalore: 350 km
Things to do: Kudremukh National Park, Lakya Dam Lake, etc.
12. Pondicherry
If you are excited about the upcoming car trips from Bangalore, drive all the way to Pondicherry. The fishing villages, palm-fringed beaches, beach resorts, backwaters, will certainly not disappoint you.
Distance from Bangalore: 350 km
Things to do: Visit the international city of Auroville, the Sri Aurobindo Ashram, the French boulevard town with its French heritage, etc.
13. Karwar
A road trip from Bangalore to Karwar can never be a wrong idea. If you want to cut all ties with the city for the weekend, take your car out and start driving to Karwar. You will be amazed by the natural beauty of this seaside town.
Distance from Bangalore: 520 km
Things to do: Visit INS Chapal Warship Museum, Sadashivgad fort, spend some time at the Karwar beach, etc.
14. Badami
The rock-cut cave temples and red sandstone cliffs will make you fall in love with the destination. You will find the historical ruins of Chalukya Empire here.
Distance from Bangalore: 400km
Things to do: Visit Badami cave temples, Agasthya lake, Banashankari amma temple, etc.
15. Agumbe
If you are bored with drives in Bangalore, you must try going to Agumbe. The road till Agumbe will leave you enchanted. Once you reach there, you may try activities like trekking or basking into the beautiful sunset.
Distance from Bangalore: 380 km
Things to do: Trekking
The options for South India road trip from Bangalore are many, but depending upon your window period and feasibility, you can choose your preferred destination.