Best Holi Party Venues in and around Chennai
With the festival of colours nearing, some of the grand venues of Chennai seem to be busy planning to host parties for the event. Like every year, this year too, the parties will be organised on a grand scale and prominent celebrities will also be invited. Therefore, if you want to be a part of the chilling and dancing sessions on this grand occasion of Holi, check out the best Holi Party Venues in Chennai to make 2020 Holi worth remembering.
Here's taking a look at the same:-
8 Best Places Holi Party Venues in Chennai
1. Ramada Plaza, Chennai
If you want to enjoy a party without going too heavy on your pocket then Ramada Plaza is your ideal venue in Chennai to celebrate Holi. The upcoming event will be held on 10th March and the timings are from 8.30 am to 4 pm. DJ Amit will be the one on whose rad mixes the whole party will be grooving on this day. Besides providing you with organic colours to play with, Ramada Plaza also provides features like rain dance, various food stalls, photo booths and fusion drinks. If you stay anywhere near the Sardar Patel Road in Guindy, Chennai, then this is the best place to hop in.
Must Read: A Kolkata to Gangtok road trip promises to be an exciting experience
2. YMCA Ground
Another pocket-friendly venue offering a party full of fun is the Balam Pichkari Party held at YMCA Ground at Nandanam in Chennai. Being located inside the college campus, most students will be seen enjoying their day with their friends. You can willfully join in and invite your friends as well. Flash mob, desi concert, rain dancing, dhol, peppy music and organic colours are some of the specialities of this place. Furthermore, this place also saves some surprise packages in their events for the audience to enjoy.
Must Read: 15 Best Places for One Day Tour From Mumbai
3. Radha Regent
If you have decided to visit Rang De Party at Radha Regent, then gear up to witness some thrilling activities as the party held here is always fun and full of energy. Celebrities are always spotted making guest appearances here and popular DJs from across the country come to perform for the audience too. Dhol and Rain dance seem to be mandatory and of course, there are several other things to make the day happening including water balloons, great food and special Thandai among others.  
Must Read: Best Places to One Day Short Trip From Bangalore by Car
4. Tada Nature Camp
What could be better than enjoying a festival in the realms of natural beauty and a scenic location? Here at Tada Nature Camp, you can spend an exotic weekend getaway this Holi and enjoy the most awesome party that you can ever have. Along with partying, you can enjoy a host of fun and adventure activities like bird watching, boat rides, campfires, stargazing and more. This venue offers ample scope for both sightseeing and celebrations.
Must Read: Unexplored Places To Visit in Bangalore- Top Picks Near The City
5. Zone by The Park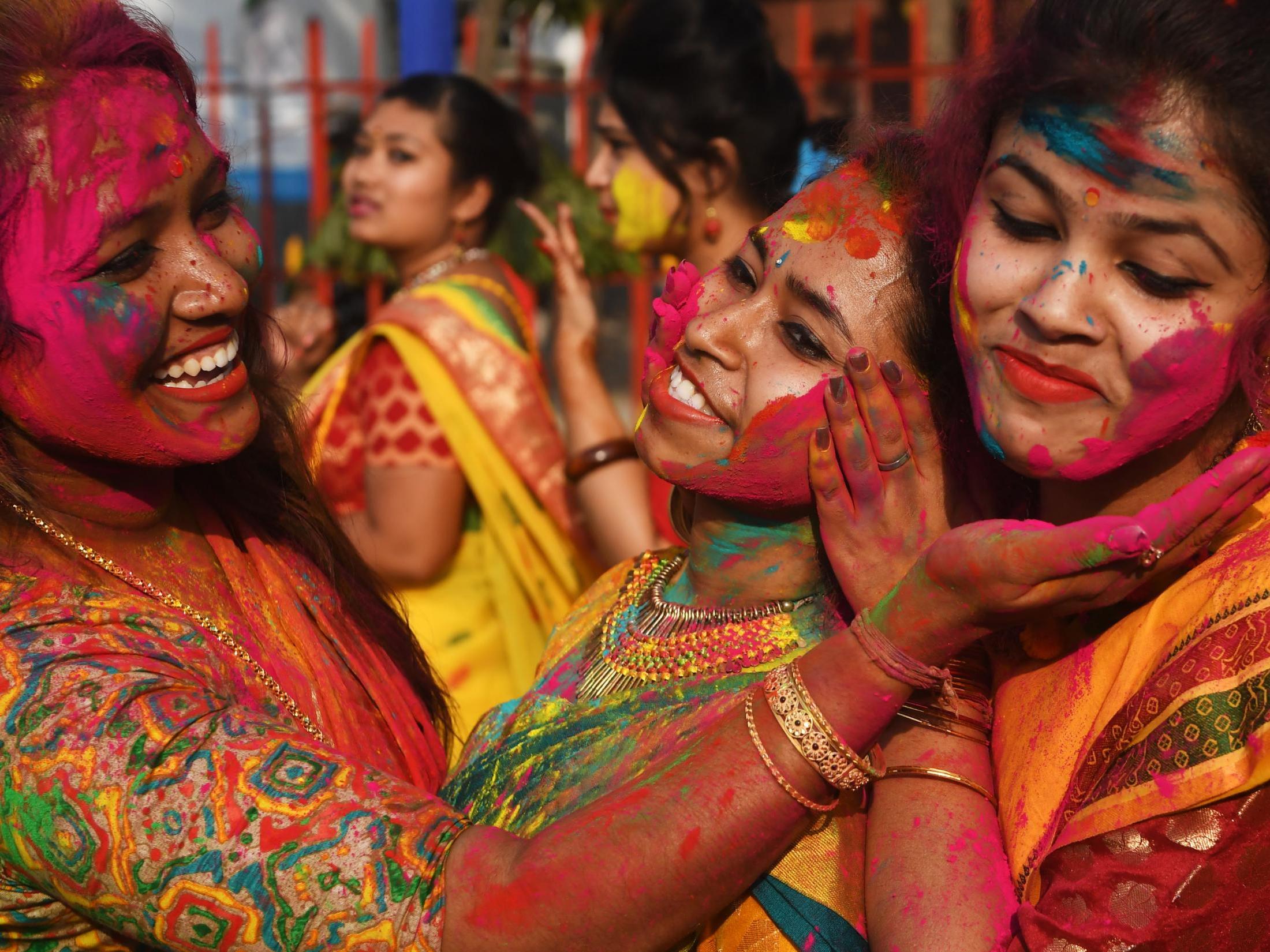 The Park is one of Chennai's top hotels and it will obviously be hosting a Holi Celebration at The Zone. Holi Re is the name for the upcoming event to celebrate the festival of colours. The music here will be played by DJs like Karthy, Hafeez, Leo and Sha. Some of the other attractions set up for the occasion are Live Chaat Counters, Pani Poori corners, Pav Bhaji, Lassi, Mocktails, Cotton Candy and a lot more.
Must Read: Top Summer Vacation Destinations around Chennai 2020
6. VGP Golden Beach Resort
There are a select few locations which enjoy the privilege of being positioned near the beach and one of the best venues for celebrating Holi in Chennai gives you this chance to spend your day grooving on a sea-facing dance floor. The VGP Golden Beach Resort is perfect for celebrating your Holi in Chennai. The cool breezes from the sea will combat the scorching sun and add an extra dimension to your partying experience.
Must Read: 5 Best Stunning Tourist Places Near Chennai You Need To Visit In 2020
7. SPR City, Chennai
Join the party, featuring unlimited organic colours, live dhol, DJs and dancing along with rain dances and a foam and pool party only at the SPR City in Chennai on 10th March 2020. Some special highlights of this place include celebrity singers, gazebos, live dance performances, events for kids, setups for photography and video shoots, etc. It is a place where you can take your family along and make the most out of your day. Enjoy with children and let yourself be a child too. Play with water balloons and colours and enjoy the special drinks served for the occasion.
Must Read: Explore some of the Best Holi Party Venues in Delhi-NCR
8. The Westin Chennai, Velachery
The famous jingle "Holi Hai" is the name given to the upcoming event held at The Westin Chennai in Velachery to celebrate the festival of Holi. It is proposed to be held on 10 March 2020. The party will be on for approximately 8 hours, where you can spend quality time with your family and friends. Some of the attractions of this place include free parking, organic colours, kid-friendly events, national DJs like Pinaki, beatboxing, live dhol, food and beverages, etc. It is an open-air venue where you can go either with your family members or your friends.
Going for events or parties might seem usual to many but going to a Holi Party is something to try out. It will definitely have something unique in store. Thus, listed above, are some of the great venues where parties will be held for celebrating Holi. If you are planning to attend any of the events held at these venues, then start your reservations beforehand as there is not much time left for the festival. Give your loved ones a treat this Holi by taking them to one of the best Holi party venues in and around Chennai.  
Must Read: Places to visit in Chennai- Top Attractions That Will Bowl You Over!