10 Best Dining Outlets Near From Delhi
Food is not only one of the basic necessities of life, but also an opportunity for us to indulge in some much needed self love. The person who can cook your favorite meal knows the way to your heart. If they can't, there are always professionals to help you out as you pamper yourself a bit. Food is a matter of passion in and around Delhi and it is not at all difficult for you to find tasty treats. These best dining outlets near Delhi are famous and well placed for you to commit a little sin of gluttony.
10 Best dinning outlet outside from Delhi
1. Chokhi Dhani
If you live in Delhi, you might hear about Chokhi Dhani every now and then. And, to satiate your cravings for the royal Rajasthani cuisines, you don't have to drive all the way to Jaipur, you can visit Chokhi Dhani, Sonipat. One of the best dining restaurants near Delhi, Chokhi Dhani is the place where you can gorge on their dishes like Maharaja Bajre Ra Khichdi, Ker Sangri, Dhani Chai & Pakoras, Dal Makhani, Lehsun Ri Chutney, etc. While you are in Chokhi Dhani, you can also enjoy activities like bullock cart rides, tonga rides, camel rides, tractor rides, to name a few.
Distance from Delhi: 56.9 KM
Must Read: Explore some of the Best Holi Party Venues in Delhi-NCR
2. Daana Paani
Located on the Chandigarh-Delhi highway, Daana Paani is a blessing for all the frequent travellers. Daana Paani is a huge food court in Karnal where you will get almost all the well-known food joints, such as Costa Coffee, Subway, Pizza Hut, Baskin Robins, Chawla's, Haldirams, Vaango, Paratha Express, Ni-Hao, etc. With the comfortable seating and mouth-watering food, this is one of the best dining places near Delhi where you can stop-over without a doubt.
Distance from Delhi: 126 KM
3. Amrik Sukhdev Dhaba, Murthal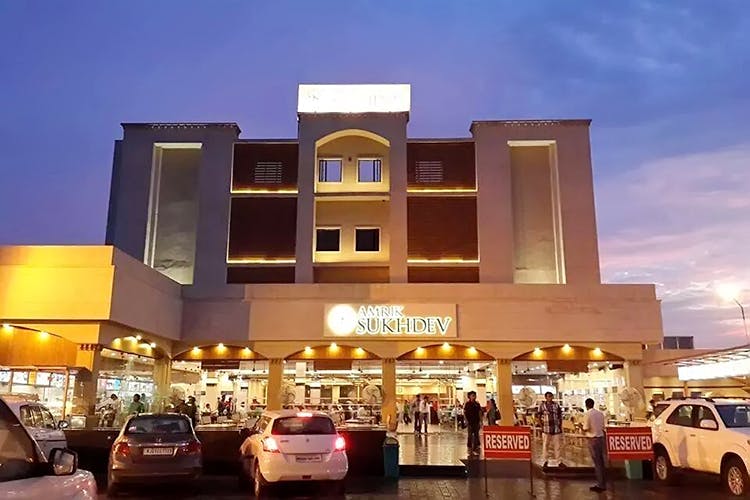 This is perhaps one of the most popular dining places near Delhi. Even if you get up late in the morning on any weekend, you can visit Amrik Sukhdev dhaba in just an hour or two and grab the soft stuffed kulchas and paranthas. Don't miss trying their lassi and kheer. Each of the dishes available at this dhaba taste heavenly.
Distance from Delhi: 45.6 KM
Must Read: Unexplored Recreational Spots for Camping near Delhi That You Ought to Try in 2020
4. Garam Dharam, Murthal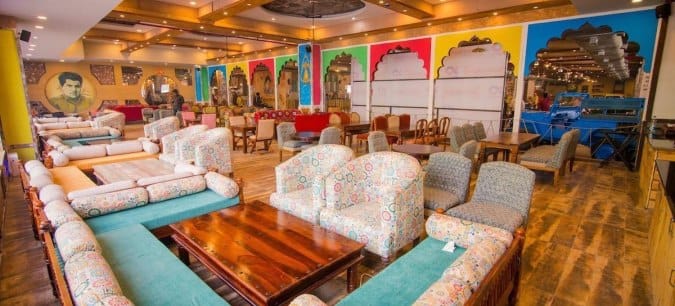 You go to this restaurant once and you will be salivating every time you think about their food. From Amritsari Choley, to Dal Panchratan, and Haryali Paneer Tikka; each of the dishes will engage your taste buds. You will certainly not be able to stop yourself from going there again and again. Apart from food, the ambience of this restaurant is equally catchy.
Distance from Delhi: 46.2 KM
5. Haldiram's, Chandigarh-Delhi Highway
The food manufacturer company has earned popularity in the country for providing the best packaged Indian snacks. Today, they are also considered as one of the best dining restaurants in and near Delhi. The restaurant chain is a favourite of vegetarians mostly, and while you are heading to Chandigarh, you must take a stopover and try their dishes like Choley Bhature, Chaat, Matar Kulchey, etc. If you have a sweet tooth, you can also try their wide range of sweets.
Distance: 22 KM
6. Old Rao Dhaba
On your way to Jaipur from Delhi, you cannot miss this dhaba. Their food is fresh, delicious and include meals like rice, rotis, dry vegetables, curry dal, papad, curd, kheer, and pickle. You must try their masala chai and lassi.
Distance from Delhi: 74.7 KM
Must Read: Delhi to Shimla Road Trip- An Experience of a Lifetime
7. Rajwada
If you are on your way to Jaipur, treading the NH8 from Delhi NCR, Rajwada is a well located and quintessential meal break. Situated in the highway town of Dharuhera, the Rajwada dhaba welcomes you to Rajasthan by serving authentic delicious regional food served with the same smoky hot dhaba taste that is iconic to almost all dhabas of India. It has a spacious parking, a choice of indoor or outdoor seating and the taste will not disappoint you even if you have enjoyed the best fine dining in Delhi.
Distance from Delhi: 81.9 KM
8. Just Desi
Just further up from Dharuhera, another beautiful place set up with ethnic Rajasthani ambiance is located in Kotputuli. Many iconic Rajasthani dishes including the delectable Dal-bati-churma as well as various North Indian delicacies such as roti, dal, paneer and desserts. If you want to experience the Rajasthani hospitality, this is a must have experience.
Distance form Delhi: 158.3 KM
9. Hotel Highway Xpress
For the people who are travelling to Jaipur from Delhi through the NH8, leaving behind the famous food places in Delhi, there are only a few options that can help a person feel relaxed. But then again, there are places like Hotel Highway Xpress, located in Behror, with their wonderful hospitality and satiating dishes. Air conditioning and free Wi-Fi can help you unwind after the long drive while quality food covering many dishes and cuisines can make the person forget the hardships of the roads.
Distance form Delhi: 147 KM
10. Hotel Highway Prince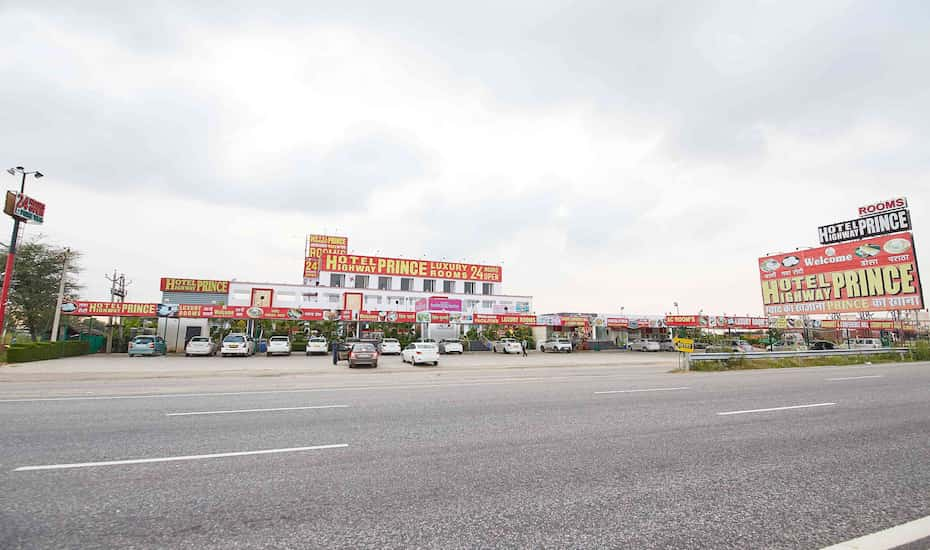 With separate air-conditioned and non-air conditioned sections in the restaurant, Hotel Highway Prince is a prominent eatery while on the way to Jaipur from Delhi. It is an ideal highway restaurant with fast service, mouthwatering food, affordable prices and good hygiene. The best part of this restaurant is the addition of Baskin Robbins ice-creams available near the entrance for those especially hot days.
Distance from Delhi : 174 KM
The list above is made of the best restaurants and eateries catering to the people travelling around the capital city of the country. You can be sure of the amazing culinary adventures that await you once you walk through the doors of these amazing places. Don't forget to post a lot of pictures of these food outlets near Delhi on your Instagram to inspire your followers.
Must Read: Quick Getaways from Delhi to Rejuvenate Your Soul