Best Shopping Places in Mumbai That Will Make You Want to Keep Coming Back!
There are tons of exciting shopping places in Mumbai that will make you want to explore them again and again! Mumbai is a macrocosm of life, vibrancy, buzz, inter-cultural bonding, nostalgia and charm that makes it a heady cocktail for visitors and tourists. Here's taking a look –
9 Best Shopping Places in Mumbai that will hook you instantly!
1. Zaveri Bazaar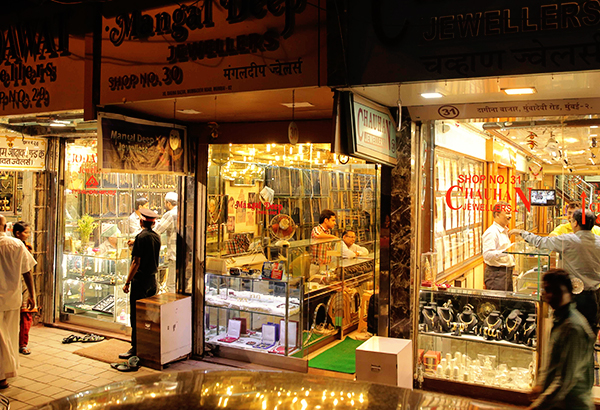 The Zaveri Market is best shopping place in Mumbai, this market gets its name from Jewellery or Zaveri. This famous 19th century bazaar is a major treat for history lovers and jewellery connoisseurs alike. There are small stores lined along the entire thoroughfare, offering jewellery, handicrafts, home décor products and gemstones among other attractions. Zaveri Bazar incidentally is one of the biggest hubs for gold trading in India, accounting for a whopping 60-65% of this sector alone!
2. Colaba Causeway Market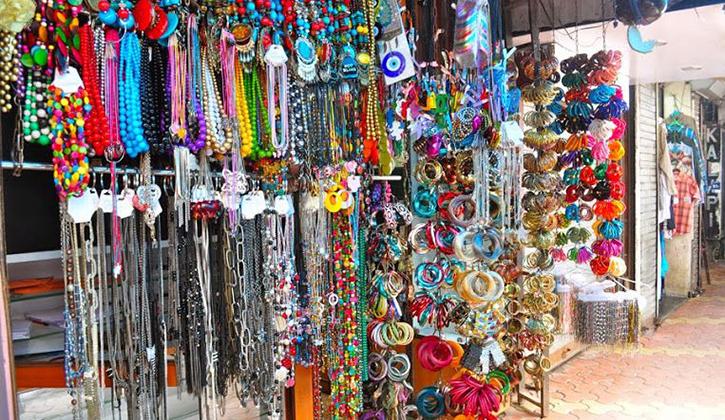 One of the most vibrant shopping places in Mumbai, Colaba Causeway is a sheer treat by all means. This is one of the city's oldest and most buzzing shopping thoroughfares that provides both great deals and abundant options. This is where you can browse through high-street apparel, books, accessories, jewellery and a lot more.
Architecture lovers will love viewing some of the old Victorian buildings that dot the area while there is everything from top branded stores to smaller shops and boutiques here. There are several options available here for artificial jewellery ranging from hair accessories and anklets to necklaces, bracelets, rings and earrings. There is a treasure trove of antiques here like vases, sculptures and clocks along with a plethora of cafes and restaurants. You can try Baghdadi for some delicious grub or even Café Mondegar or the Leopard Café for some brew and lovely eats.
3. Crawford Market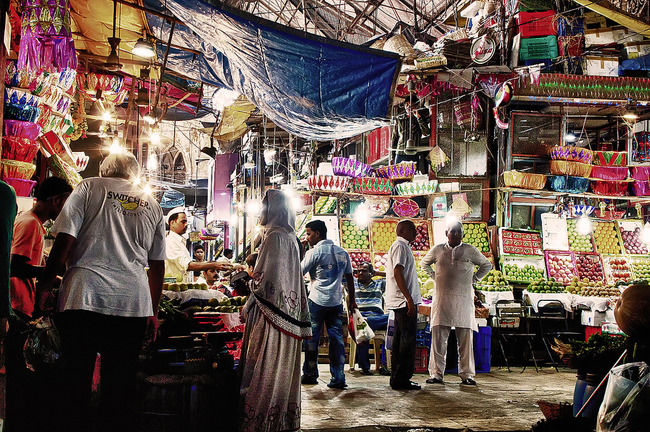 Crawford Market is another of those top shopping places in mumbai with a lot of history attached to it. This market offers everything from fabrics and apparel to spices, fresh produce, accessories, shoes and a lot more including party supplies, cosmetics and gifts. You can also check out Chinese crockery, perfumes, flowers and stationery here. There are several street foot hotspots dotting this area including the Usmania Hotel which is a great place to relish authentic Mughal cuisine.
Must Read: Road Trips from Mumbai That You Can Add in Your Travel Bucket in 2020
4. Mangaldas Market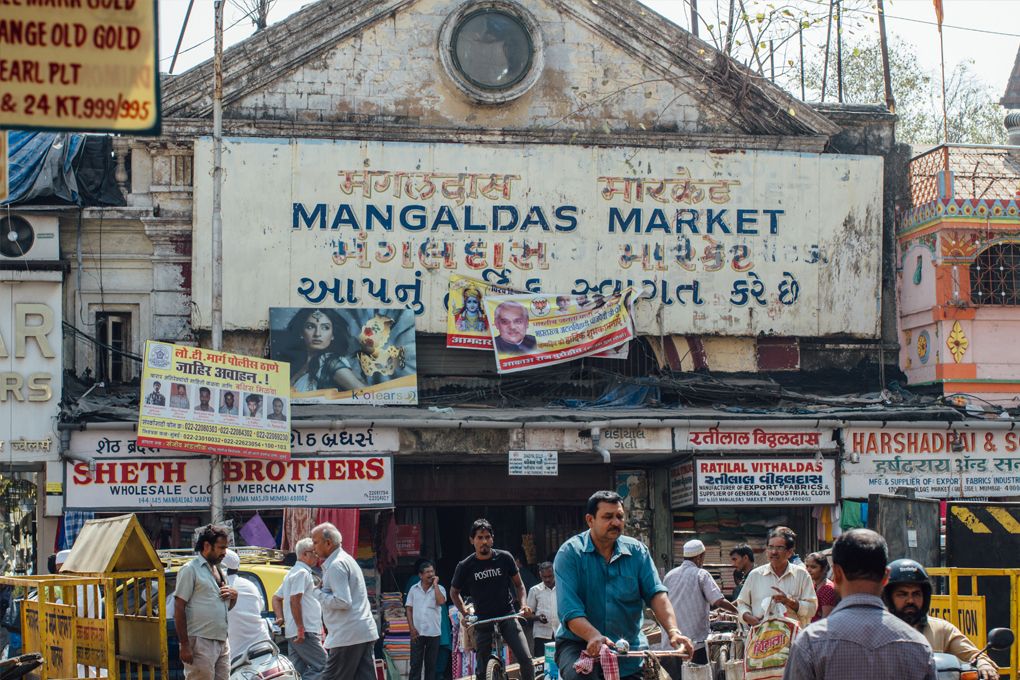 One of the best shopping places at Mumbai, Mangaldas Market offers a wide range of accessories, clothing, handmade items and jewellery. This is where you will get a wide range of formal wear and ethnic garments along with fabrics. This market is forever buzzing with people and will get you into the groove of Mumbai straight away!
5. Linking Road
This shopping place in Bandra Mumbai, Linking Road is where you will be dazzled by the array of stores, shopping malls, designer boutiques, flea stores and other street vendors, all together. Whatever be your budget, you will find something at Linking Road for sure! You can also check out eateries in Carter Road or Bandra Bandstand nearby. The latter will also give you a lovely view of the Arabian Sea.
6. Hill Road
Bandra's Hill Road is one of the best shopping places of Mumbai and offers everything from footwear (visit the iconic La Judi) and apparel to jewellery, lingerie and a lot more. You can visit the Sona Shopping Centre here for readymade apparel at attractive discounts. It is also divided into the Elco Market and street shops. The Elco Arcade is where you will find some of Mumbai's most tantalizing street food including pani puri and chaat. The Cheap Jack store is where you will get a variety of items including tassels, laces and lots more.
Must Read: Places to Visit in Mumbai- What You Shouldn't Miss on Your Visit
7. Chor Bazaar
The famous Chor Bazaar will give you a shopping experience unlike any other! You will find several antiques here which will awe you to say the least! You can also purchase automobile parts here along with gorging on street food. The Chor Bazaar has a fabulous collection of old musical records, vintage musical instruments, posters, speakers, typewriters and a lot more.
8. Fashion Street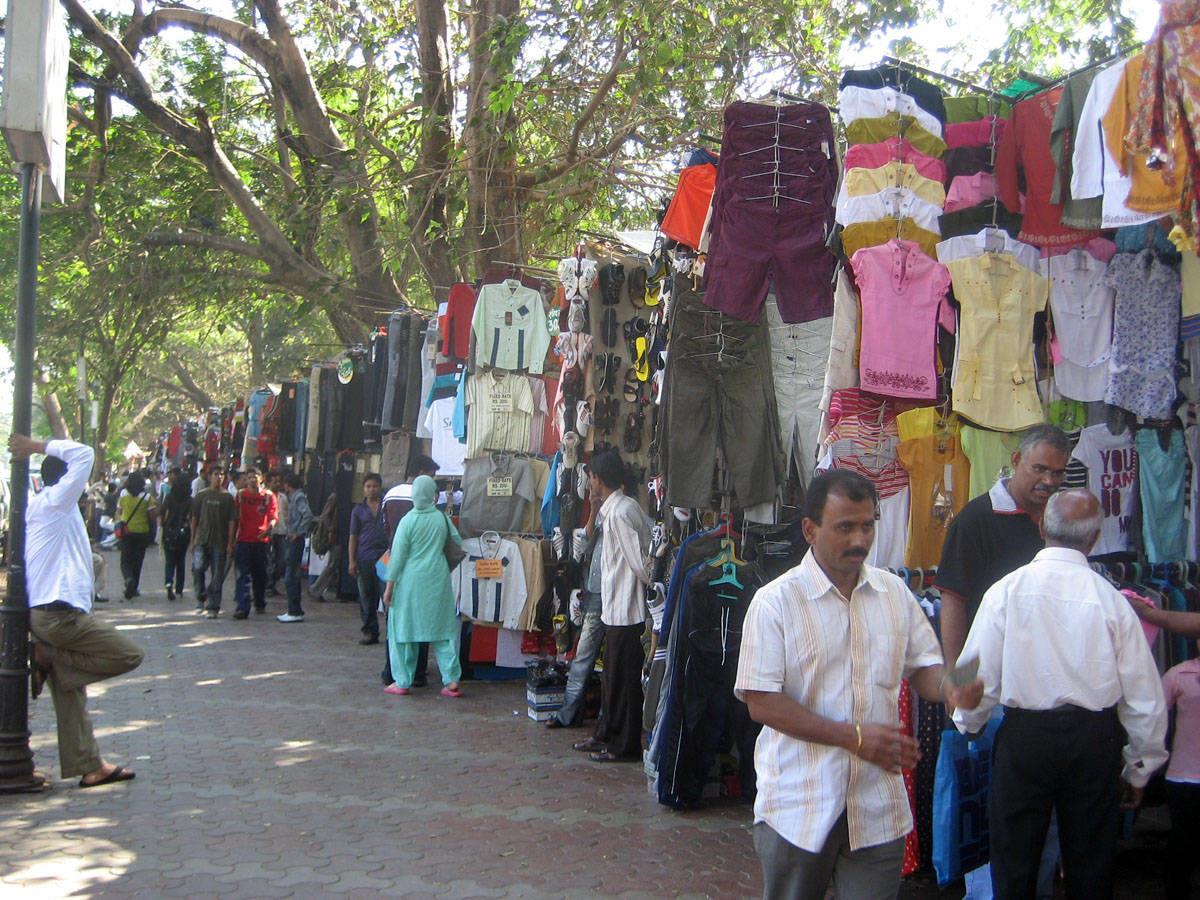 Fashion Street is one of South Mumbai's top shopping places with several stores offering garments, jewellery and footwear. This is a favorite haunt for youngsters looking to purchase fashionable apparel at reasonable prices.
9. Lokhandwala Market
Lokhandwala Market is undoubtedly one of the best shopping places in Mumbai offering accessories, electronics, apparel, household items, junk jewellery, bangles, hats, baking items and a lot more. There are several eateries dotting the place, offering mouth-watering food to visitors.
These are some of Mumbai's best shopping places that you will truly enjoy exploring. Great bargains, immense variety, lip-smacking food and friendly people combine to create experiences and memories that you will cherish forever.