Places to Visit in Mumbai- What You Shouldn't Miss on Your Visit
Often hailed as a city that never sleeps, Mumbai has something for everyone. A melting pot of cultures and cuisines, the city is home to multi-millionaires as well as slum-dwellers, jam-packed railway stations alongside the swankiest of shopping malls, the calmness of the sea coexisting in peaceful harmony with the common din. Are you soon to land up in Mumbai? Well, you will surely be overwhelmed by the mad rush and the dynamic effervescence all around! Say what you will, but Mumbai exudes a charm of its own that makes it uniquely appealing. We have curated a list of the fun places to visit in Mumbai with Revv self-drive car rental, which are as follows:
Marine Drive
Gateway of India
Colaba Causeway
Siddhivinayak Temple
Juhu Beach
Haji Ali Dargah
Film City
Marine Drive: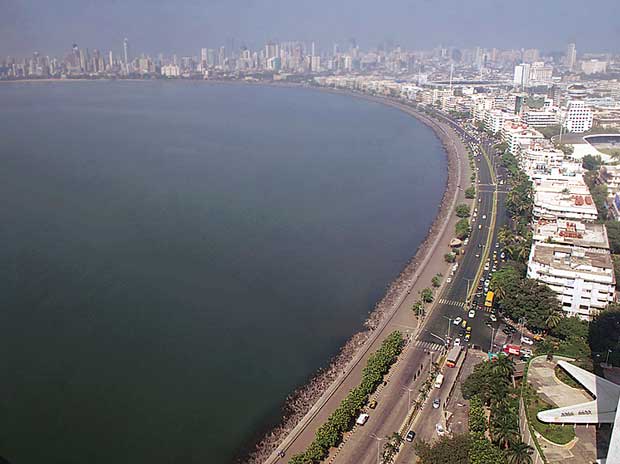 Unarguably the most prominent landmark associated with the city, Marine Drive is a 3.6km long, arc-shaped boulevard along the South Mumbai coast. It starts at the southern end of the business hub of Nariman Point and ends at the popular Chowpatty Beach or the Girgaum Chowpatty. Enjoy beautiful views of the sunset from here or to just take a leisurely stroll by the sea, at any time of the day or night. It is a sight to behold, especially at night, when the whole coastline lights up, justifying its other moniker, i.e. Queen's Necklace. Vendors sell tea round the clock here and you can also grab a bite at any of the swanky restaurants/cafes around. It is also touted as one of the most romantic spots in the city, thanks to the sound of the waves, views of the city skyline and the star-studded sky.
Entry Fee: Free
Timings: Anytime
Nearest station: Churchgate/Marine Lines
Gateway of India: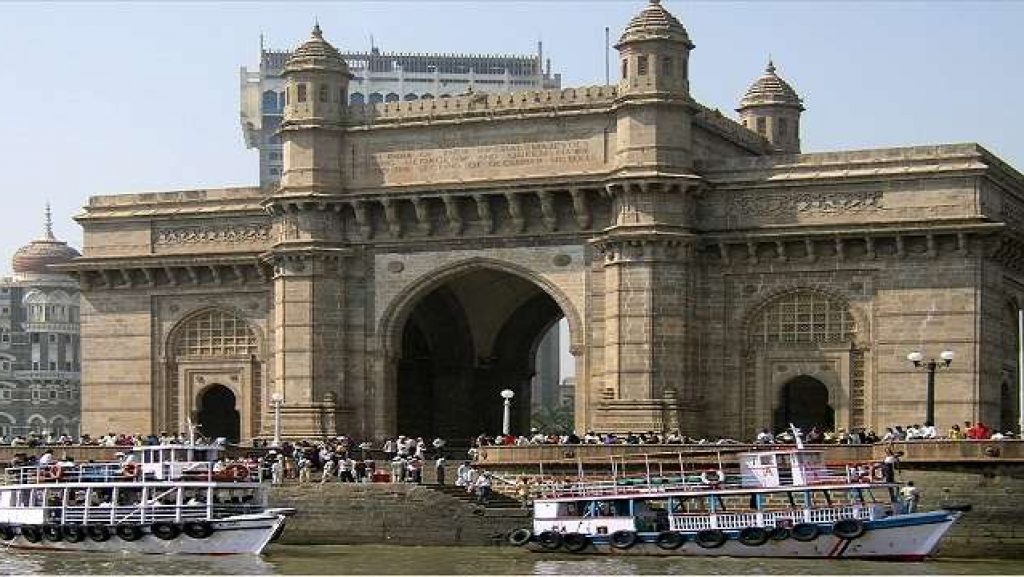 Again one of the hugely popular places to visit in Mumbai, the Gateway of India sits proudly on the Apollo Bunder, overlooking the Arabian Sea. This imposing structure flaunts a gorgeous blend of Indian, Arabic and Western architecture. You can also avail ferry services from here to take a tour of the historic Elephanta Caves. Built in the year 1924, this landmark offers amazing views, especially at night. The structure in itself is constructed in yellow basalt and solid concrete, and is also characterised by divergent design motifs. Note that Revv self-drive cars are an extremely convenient and reasonable way to explore places to visit near Mumbai within 100 kms by road.
Entry Fee: Free
Timings: Anytime
Nearest station: Churchgate/Chhatrapati Shivaji Terminus (CST)
Colaba Causeway: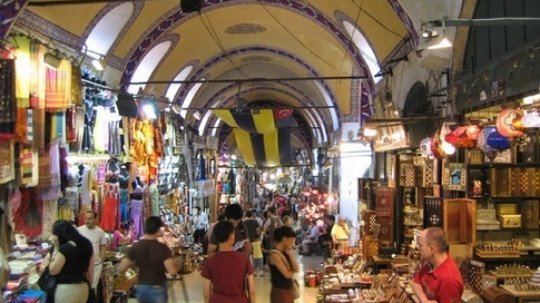 A shopper's paradise, this surely features amongst the most eclectic and buzzing places to visit in the city of dreams! Besides hordes of attractive apparel and accessories, you will find street-side vendors selling gorgeous home décor stuff as well, at great bargains! If you are more into designer stuff, this place won't disappoint you either. What's more, this area is dotted with some of the most iconic restaurants of Mumbai, offering great food and beverages at really pocket-friendly prices. In fact, it won't be an overstatement to say that it is the heart of Mumbai, being close to the business sector of Fort area, the old-wold charm of Regal Cinema, the Gateway of India as well as the majestic Taj Mahal Palace Hotel.
Entry Fee: Free
Nearest station: Chhatrapati Shivaji Terminus (CST)
Siddhivinayak Temple: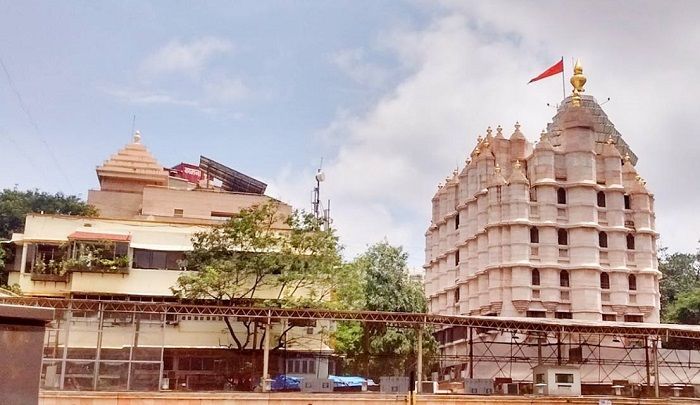 Built in the year 1801 by Laxman Vithu and Deubai Patil, this revered temple is the Prabhadevi area of Mumbai is dedicated to Lord Ganesha. It is not only thronged by commoners, but also frequented by Bollywood biggies and other eminent personalities from various industries. Interestingly, it is also the richest temple in Mumbai, garnering donations of approximately Rs. 100 million each year from devotees all across the world. According to popular belief, the statue of Lord Ganesha here is self-manifested and grants wishes, which is why it is a must-visit for tourists.
Entry Fee: Free
Timings: 5.30am-10pm
Nearest station: Dadar
Juhu Beach: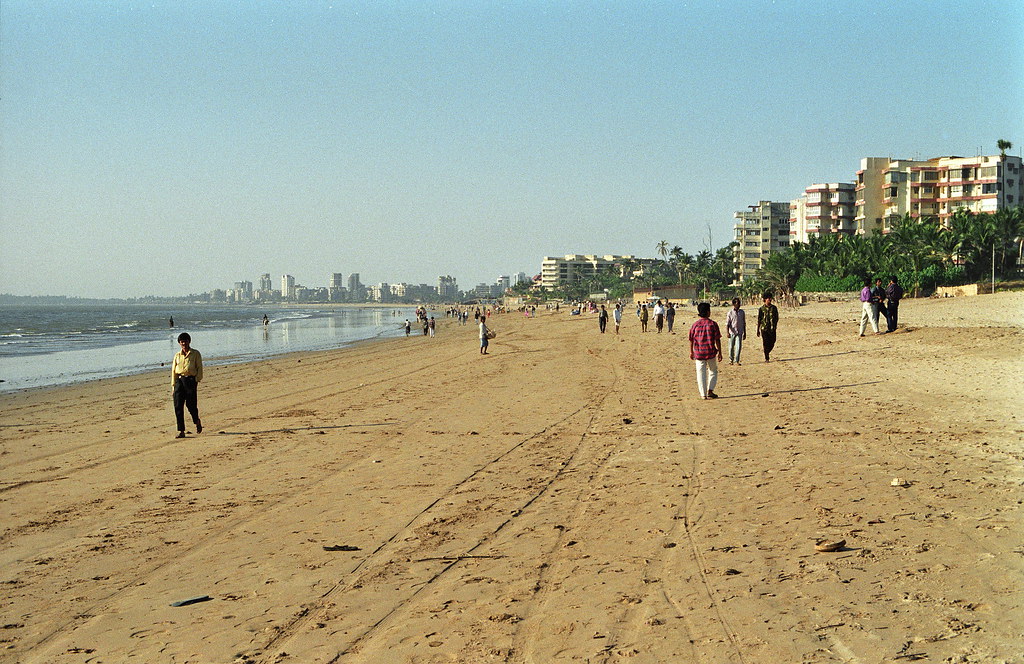 The longest beach in Mumbai, this is immensely popular amongst Mumbai tourist places. Situated in a very posh locality, the beach is renowned for its wide variety of street food, promising quintessential Mumbai flavours. Juhu is also home to some of the famous celebrities of tinsel town; in fact, Amitabh Bachchan's bungalow is a landmark of sorts in this part of town. While here, you can visit the ISKCON Temple which is just metres away from the beach or catch a play at the famous Prithvi Theatre. Although packed with crowds on most days, the beach has a certain calm and tranquil feel to it.
Entry Fee: Free
Timings: Anytime
Nearest station: Vile Parle/Santacruz/Andheri
Haji Ali Dargah: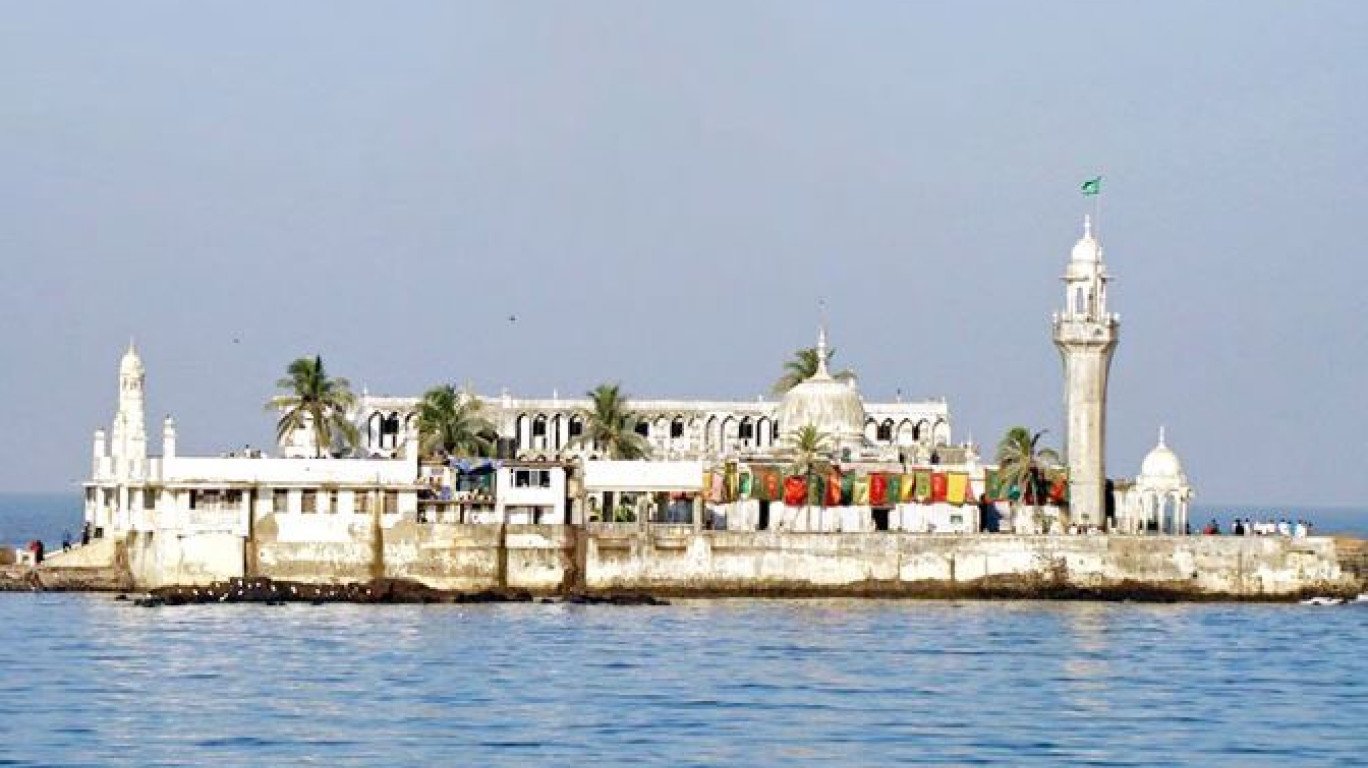 Located on a small islet off the southern coast of Mumbai near Worli, Haji Ali Dargah boasts of the spectacular backdrop of the Arabian Sea. This shrine is dedicated to a wealthy merchant who forsook his worldly belongings and transformed into a Muslim Sufi saint following a trip to Mecca. People from all religions come here to seek blessings, though it can be accessed only during the low tides via a causeway that is surrounded by the sea on all sides. Built of glass, the tomb is a splendid manifestation of the Indo-Islamic style of architecture, with the central shrine placed within a marble courtyard. On that note, you should also check out places to visit near Mumbai within 200 kms by road, as the city ensures smooth connectivity to several picturesque locations all around.
Entry Fee: Free
Timings: 6am to 10pm
Nearest station: Mahalaxmi/Byculla
Film City: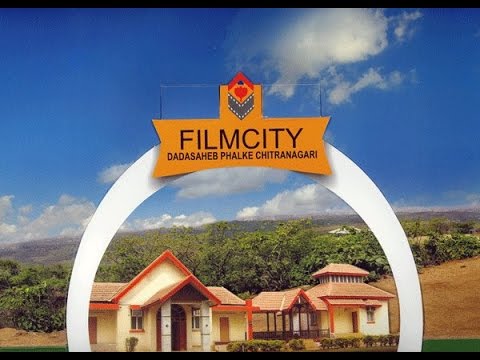 Sprawling across 520 acres, the Film City comprises of about 20 indoor studios. Located in Aarey Colony, it is often hailed as the home of Bollywood. The place is apparently so huge that it can accommodate around 1000 film sets at a time. Over the years, more than 900 movies and television shows have been shot here. It is equipped with all the essential amenities and world-class facilities, besides being enriched with expansive greenery. If you want to experience the larger-than-life world of movies or get a sneak peek into the technicalities involved in movie-making, you should surely pay a visit. There are even movie sets replicating foreign locations within Mumbai; and live movie shoot tours are also organised. Don't miss it if you are keen to indulge in self-drive car trips nearby Mumbai.
Entry Fee: Rs. 599-1699 (depending on the package chosen)
Timings: 10am to 5pm
Nearest station: Goregaon
Frequently Asked Questions on Mumbai:
1. When is the ideal time to plan a trip to Mumbai?
The winter months are the most pleasant in Mumbai, so ideally you should plan your trip between November and February. However, the famous monsoon season lasts from June to October, when there is verdant greenery all around. The local population holds that the monsoon is the best time to enjoy the scenery, especially for places to visit nearby Mumbai on road trips by Revv cars on rent.
2. Which is the best mode of travel in Mumbai?
Mumbai is a well-connected city via different modes of public transport, though local trains are the most popular here. You can also avail of autos and BEST buses.
3. What are the most famous dishes of Mumbai?
When in Mumbai, you should definitely try Bhelpuri, Pav-Bhaji, Batata Vada, Akuri on toast, the Bombay sandwich, Bun Maska, etc. Though the city has restaurants catering to diverse national and international cuisines, it is mostly known for its street-food specialities.
4. What are the best shopping places in Mumbai?
Besides Colaba Causeway, there are a number of options for shopping in the city including Chor Bazaar, Crawford Market, Zaveri Bazaar, Linking Road, Fashion Street, and so on.