Make Your Road Trip Even more Happening by Chilling Out at These Jaipur Cafes
We mostly associate the Pink City of India with rich culture and gorgeous structures. We even expect to get a glimpse of the royal family and see how they lead their lifestyle. Jaipur has certainly some of the attractions because of which it witnesses tourists from all across the world. However, it is not all about this beautiful city. If you have been making plans with your girlfriends lately and have chosen Jaipur as your destination then you must also explore the several cafes the city has. After a long road trip to this city, you must visit the cafes to chill out with your favorite bunch of people.  Well, before we jump on to talk about the must-visit cafes in the city, let us discuss some more about Jaipur.
Things to keep in mind when you are visit to Jaipur
Best tourist places in Jaipur: Well, we are discussing Jaipur, a city where the royal family still lives, and a city where you can come across several tourist attractions that will enchant you throughout your trip. Some of the best tourist places to visit in Jaipur are Hawa Mahal, City Palace, Nahargarh Fort, Jantar Mantar, Amer Fort, Jal Mahal, Jaigarh Fort, Rambagh Palace, etc.
Things to do: Apart from visiting the several tourist attractions, you can have a fantastic time in Jaipur by indulging yourself in certain things. You can trek to Nahargarh Fort, take a stroll at Sisodia Rani Ka Bagh, witness wildlife at Jaipur Zoo, see the Rajasthani folk culture at Chokhi Dhani, etc.
Best time to travel: Rajasthan overall is super hot during the summer months, and so is Jaipur. Therefore, to explore the city at its best, you can plan the trip between November to March. During these months, you can even participate in many fairs and festivals.
Now let us quickly take a look at the list of cafes in Jaipur.
7 Famous cafes in Jaipur for women's day celebration
1. Anokhi Café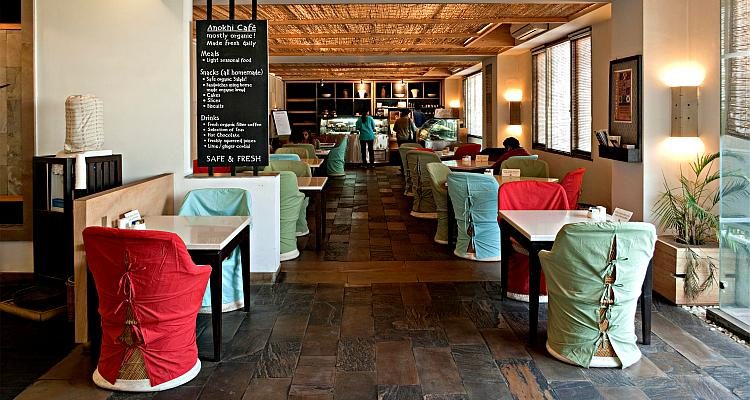 Are you on a diet? Well, in that case, this is one of the best Jaipur places to visit. You can choose any item from the menu and enjoy the taste of it. And do not worry about the diet plan at all. They only serve organic food. The taste is super delicious that you might want to visit the café again during your trip. The interior of the café will give you a relaxed vibe. Make sure you try Pasta, Bagel, Coffeecake, Sandwiches in this café.
Cost for two: INR 750 approx.
Timings: 10 am to 7:30 pm
2. Tapri Central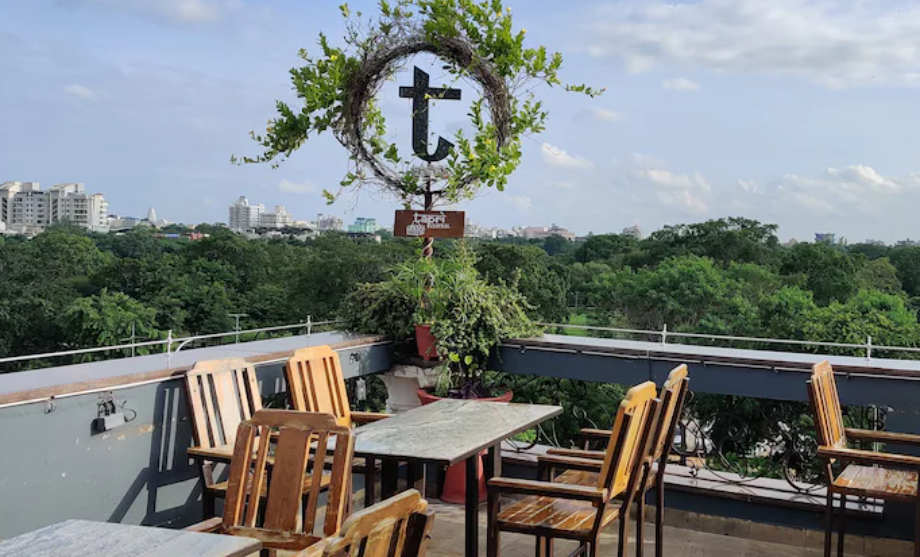 The view of the city from the rooftop of Tapri Central is worth experiencing. When you are in the city, you must visit this café. You will find wooden furniture here and make sure you order chai. Why chai of all? Since the beverage is served in small glass tumblers that we often see in government offices. The items that you must try here are Sauteed mushrooms, Tadka Maggi, Mojito, and Kesar Chai.
Cost for two: INR 750 approx.
Timings: 7:30 am to 10:15 pm
3. Nibs Café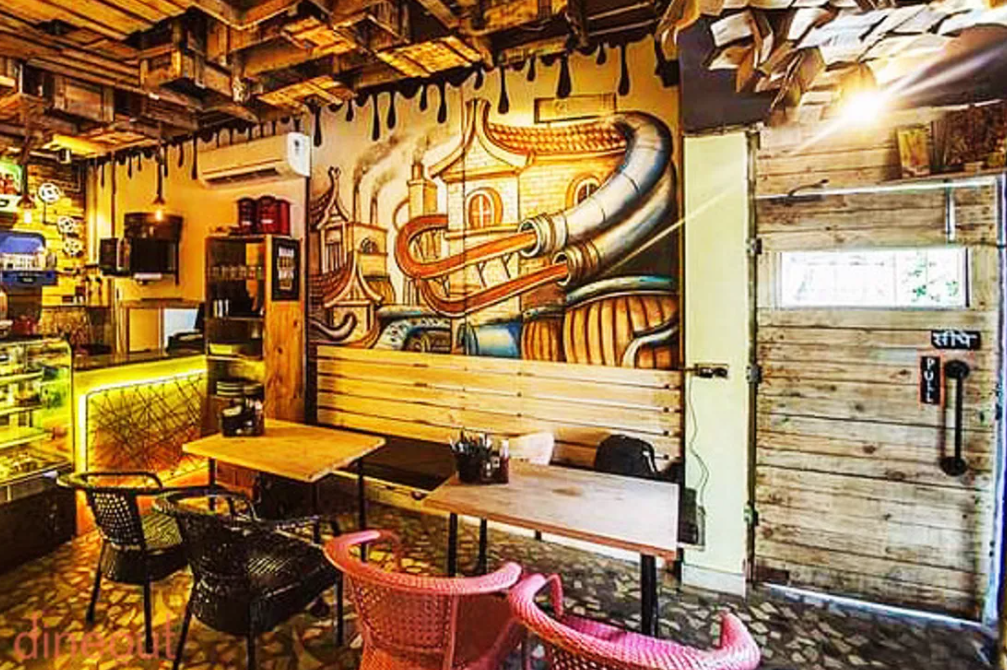 Do you have a friend in your group who has almost dedicated her life to making reels to post on Instagram? Well, then it is time to make her happy and busy making some more reels. You will find funky bird cages here where you can sit and enjoy a wide variety of chocolates. You can also dig into the yummy pasta that you can find only here. the must-have items here are Pasta Alfredo, Hazelnut Frappe, Cookie shake.
Cost for two: INR 750 approx.
Timings: 11 am to 10:45 pm
4. Brown Sugar Cafe and Lounge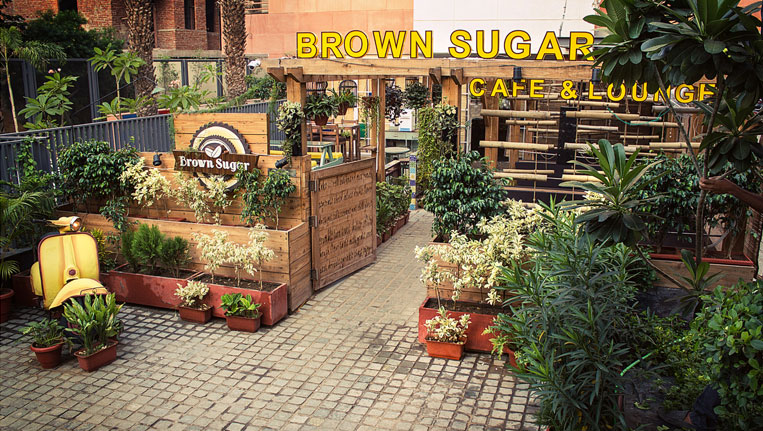 If you are tired after exploring the city for some days and now you want to go back to your cocoon for some time, you should visit Brown Sugar Café and Lounge. This is one of the best cafes to visit in Jaipur and you will not deny it after visiting the place. The atmosphere here is cozy and you will get the best Italian cuisines as well as baked delights.
Cost for two: INR 600 approx.
Timings: 11 am to 11 pm
5. The Stag Restro Cafe and Lounge
It is surely one of the best places to visit in Jaipur which overlooks Amer Fort. You will certainly gain some extra pounds as you visit this café. The cuisines are so delicious that you will even forget that you were on a diet program. In fact, visiting this café is not only all about food but also about enjoying the marvelous view of the Amer fort. Although the list of cuisines is long here, you must try White Pasta, Pink Pasta, Cheesy Fries, and Sandwiches.
Cost for two: INR 700 approx.
Timings: 9 am to 11 pm
6. Curious Life Coffee Roasters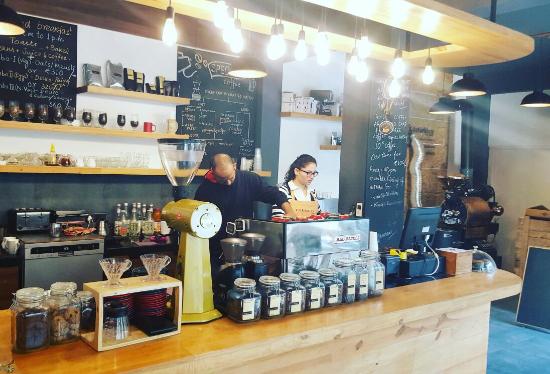 With both indoor and outdoor settings, this is one of the best places in Jaipur for coffee lovers. Reach this café in the first half of the morning and enjoy your brunch with a freshly brewed cup of coffee. You must order Omelettes and Sandwiches here.
Cost for two: INR 700 approx.
Timings: 9 am to 10 pm
7. Cafe Lazy Mojo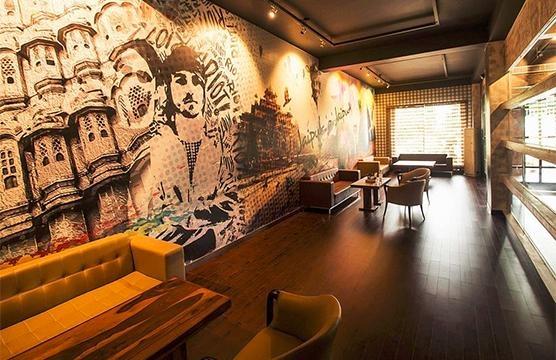 If you are in the mood to laze around in a café with your girlfriends, you should head to Café Lazy Mojo. The atmosphere is laid back and the food options are many. It is a perfect place to spend your day with your friends. 
Cost for two: INR 700 approx.
Timings: 9 am to 11 pm
These are some of the best places to visit in Jaipur where you can have a fun time with your friends over some sumptuous food. To add more fun and convenience to your trip, you can opt for a self-drive car rental service. For the best car on rental service, you can download the Revv app on your smartphone.